Melbourne's best basement bars
Venture beneath Melbourne's streets where hidden bars and vintage speakeasies await. These subterranean drinking dens will welcome you warmly come rain, hail or (too much) shine.
The Mill House Bar
Follow the glowing pink neon sign downstairs to the surprisingly large space that is The Mill House Bar. Come for drinks, and be surprised all over again when you're still there hours later, chowing down on burgers, pizzas and homemade empanadas. Once the DJs start spinning, throw Plan A under the bus by dancing until 3am.
Beneath Driver Lane
A subterranean space of bare-brick walls and parquetry floors. Blues bar Beneath Driver Lane wears Melbourne's love for hidden laneway bars on its sleeve. Whiskey dominates the classy collection of spirits, but you'll also find less familiar cousins like absinthe and pisco. Cocktails offer a smart take on American classics and include choose-your-own-adventure nitro martinis. Bites favour meat and cheese, like charcuterie and raclette toasties.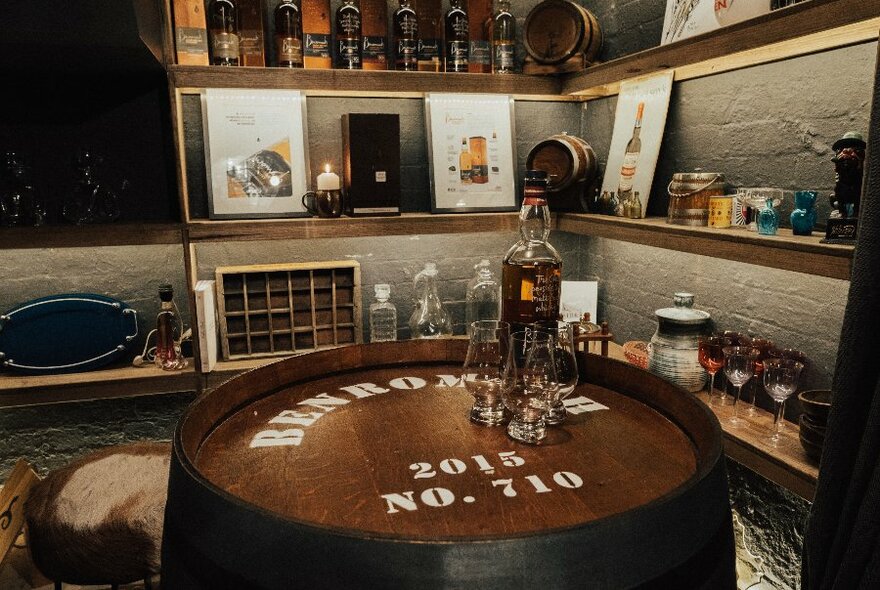 Bodega Underground
Did you know there's a pocket of Mexico City in a basement on the edge of Chinatown? Moodily lit but bright with conversation and Mexi-kitsch decor, Bodega Underground is about good times. Peruse their massive 'agave bible', or just go for the happy hour drink specials. From bottomless brunch to late-night bites (until 3am), menus are 100 per cent gluten free. Many dishes can also be made vegan on request.
Trinket's cellar bar
The main bar on Trinket's street level is bright, sleek and full of vintage-inspired glamour. In the basement, however, you'll find a dimly lit bar that's made for secret rendezvous. How do you get there? Follow the lead of those young adventurers in Narnia and open the wardrobe. Push back the clothes hangers, step inside and head down the stairs. You'll find treats even more enticing than the White Witch's Turkish delight. Like the vivid purple 'gem' cocktail, made with gin and butterfly pea.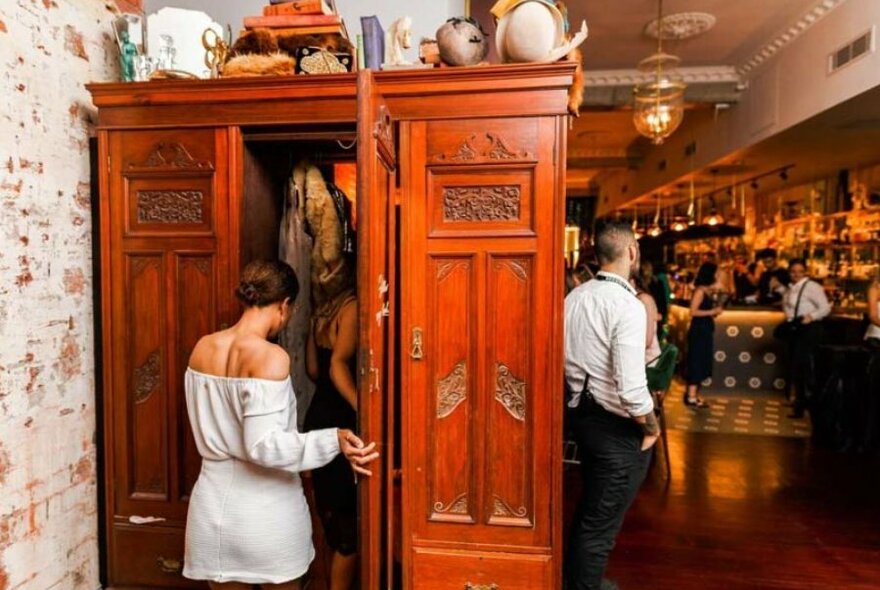 Juliet 
With its underground location and European touch, Juliet can't help feeling romantic and a tad clandestine. This sleek laneway hideaway is situated below its iconic sibling, Punch Lane. Relax on the sofa or at a lantern-lit table, and savour wines produced by female winemakers. Enjoy with items from the seasonal, artisan-led menu of bar bites. Maybe herb focaccia, cod fritters or Wagyu tartare. Pride of place goes to local oysters with Champagne mignonette.
Bar Margaux
Who doesn't love a clandestine, late-night bar serving cocktails and French comfort food? Hidden behind a nondescript staircase behind a door that simply says 'MGX', you'll find just that. Bar Margaux is sultry and sophisticated, serving seasonal wines and substantial supper dishes. Saddle up at a counter table or slide into an intimate red leather booth. Then order French bistro classics like duck frites and souflés.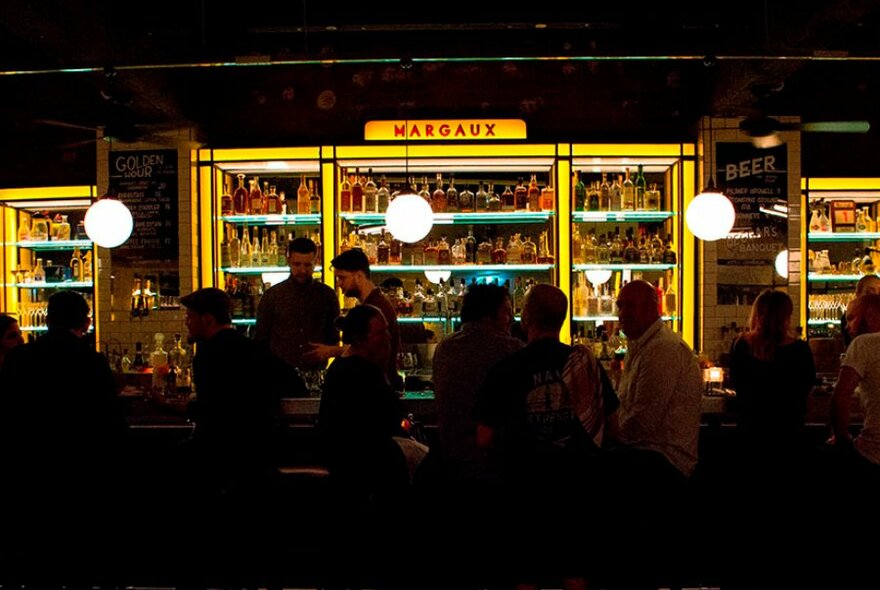 Valhalla 
Knock back a bev fit for a Viking at this Scandinavian basement haunt. Valhalla is hidden in the base of the Gothic-influenced heritage Olderfleet Building. Shades of black, raw timber accents and quintessential Scandi minimalism set a moody tone and let the drinks shine. Order seasonal plates or a charcuterie board and sip through the creative cocktail list. Named for the Nordic God, the Völund is an unexpected mix of ginache, fig aperitif and caramelized balsamic.
Bar Clara
Once you descend the stairs to Bar Clara, it's easy to forget you're in Chinatown. Glimpsed from street level, this is a sleek space of plush emerald upholstery, sharply dressed bartenders and seasonal craft cocktails. Put their signature sweet-and-sour banoffee cocktail on your tippling bucket list. The cocktails not only taste fabulous, they also help the planet. Why? Because Bar Clara is planting a tree for every cocktail sold.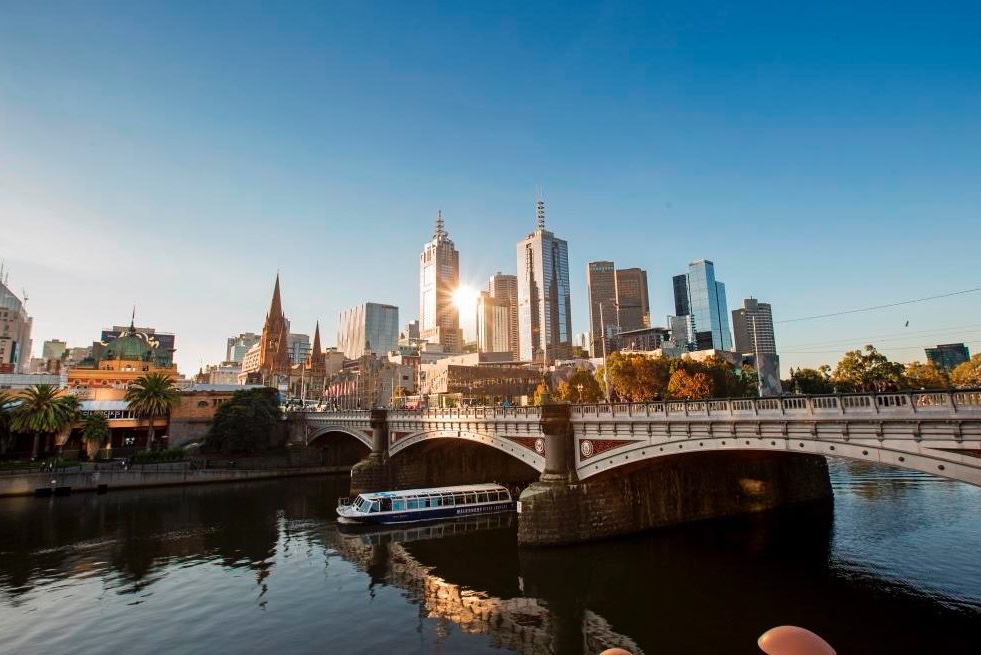 The George On Collins
Do you remember when this space was the lower level of the exclusive Georges department store? Today, it's home to The George On Collins, a chic bar and all-day dining room that demands your attention. Strike a pose with an artful cocktail. Kick back with your choice from the extensive whisky selection. And ponder modern Southeast Asian bites by popular Masterchef contestant Khanh Ong.
The Moat Bar & Cafe 
It's good for coffees and bites by day, but this nook under the State Library makes a dandy drinking den by night. The Moat is a cosy subterranean space with eclectic decor, green plants and shelves full of books. Enjoy $12 cocktails at happy hour (be sure to try the lavender gin) then linger over the European inspired menu. Order a bottle of red wine and share the slow-cooked lamb shoulder with friends.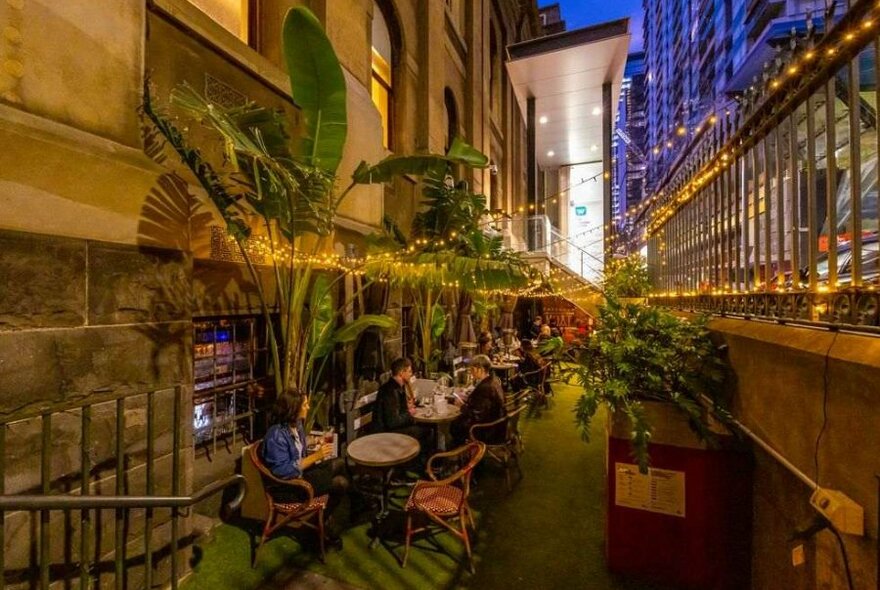 Fall From Grace at State of Grace
State of Grace feels like it's been there forever thanks to the vintage decor, chandeliered splendour and speakeasy eccentricity. But the real hidden gem? Fall From Grace, the cocktail den hidden behind a trick bookshelf. Pull down a book and the staircase is revealed. Old-timey sofas, lamps and ephemera, plus a snackable grazing menu, make this a great place to chill. Cosy up with a cocktail, like the 'somebody stole my gal', with vodka, St Germain and apple.
Dessous 
Descend into old-world glamor in this wine bar nestled beneath Hazel on Flinders Lane. With dark floral wallpaper, marble tables and vintage flourishes, Dessous feels decidedly chic. Snack on small plates that complement the biodynamic and sustainable wine list. Perhaps katsu sando or pickled mussels. Or let the chef guide you through the Chinese-influenced Thai menu.
Last updated on Thu 22 Jun 2023