The ultimate guide to Melbourne's hidden bars
Down a dark alley, up a stairwell or behind an unmarked door – Melbourne's bar scene rewards the intrepid. Here's how to find all the best hidden bars in Melbourne.
Chuckle Park
Wedged off Little Collins, Chuckle Park is a sliver of a bar. And while a lot of Melbourne's coolest bars can boast a laneway location, this cute spot has its very own mini side street. Complete with vintage caravan bar, bright faux flora and magical lanterns, it doesn't get more Melbourne than this.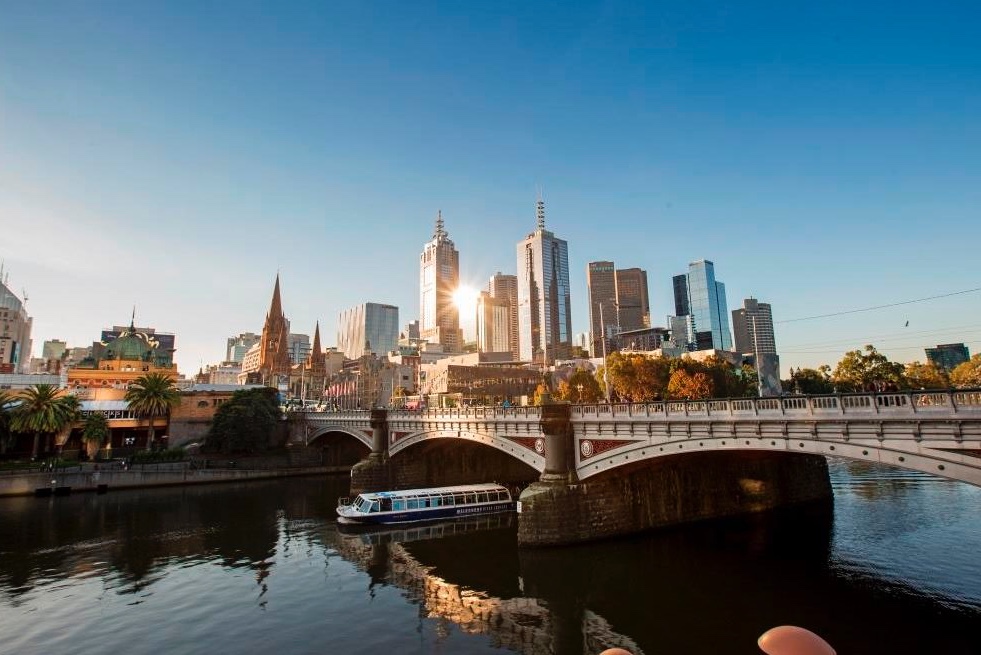 Yarra Falls
Blink and you'll miss Yarra Falls, an inventive new spot hidden inside a heritage listed building. The menu is a constantly rotating affair, but you can always count on the house-made potato bread. It has fast become a fan favourite. The beautiful water feature behind the bar isn't just for show, either. It's a thoughtful reference to a natural waterfall that was blown up in 1883, despite being an important indigenous meeting place.
Pearl Chablis & Oyster Bar
Non-descript is an understatement for where you'll find Pearl Chablis & Oyster Bar, the sister location to Pinchy's. Take the escalator up to level 1 of MidCity Arcade and hunt around for the secret door. Push it open and explore this new mood-lit space, specialising in French wine, caviar and premium oysters. Pull up a velvet stool, order a glass from the country's largest Chablis library and unwind.

Leonie Upstairs
Climb the stairs above gelato shop Hareruya Pantry to the discover the cutest little date-night spot. A hidden gem overlooking Carlton's Lincoln Square, this warm and ambient loft space is Australia's first temaki sushi bar. Leonie Upstairs pairs the freshly rolled cone-shaped sushi with premium sake. With more than 50 sakes by the glass, come often for new surprises on the ever-changing menu.
The LuWOW
Winter feels miles away in the tropical tiki-bar world of LuWOW. A narrow grey staircase leads into a kitschy wonderland of neon colours, retro sculptures and floral canopies. When you're done vibing out, order the Voodoo Volcano. Served with umbrella straws and a flaming shot of rum, you could sip the grapefruit and maple concoction all night long.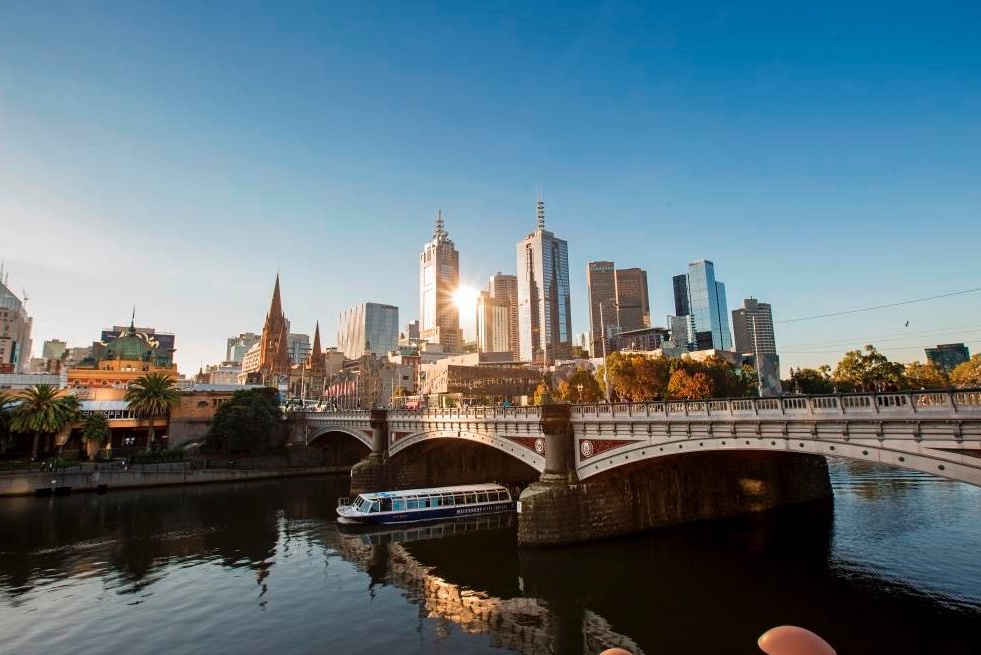 Curious
Melbourne's 1.24 billion dollar Collins Arch Building is home to the city's first ever W Hotel. After you've checked out the top floor pool and cocktail bar, head all the way downstairs to Curious. Wander past walls of ticking clocks and emerge in a neon-lit, cocoon-esque cocktail wonderland. You don't even have to be a guest to visit.
Trinket
The main bar on Trinket's street level is bright, sleek and full of vintage-inspired glamour. In the basement, however, you'll find a secret bar made for mood-lit rendezvous. How to enter? Make like Narnia and open the wardrobe in the corner of the bar. Then push aside the clothes hangers and head downstairs for the ultimate underground escape.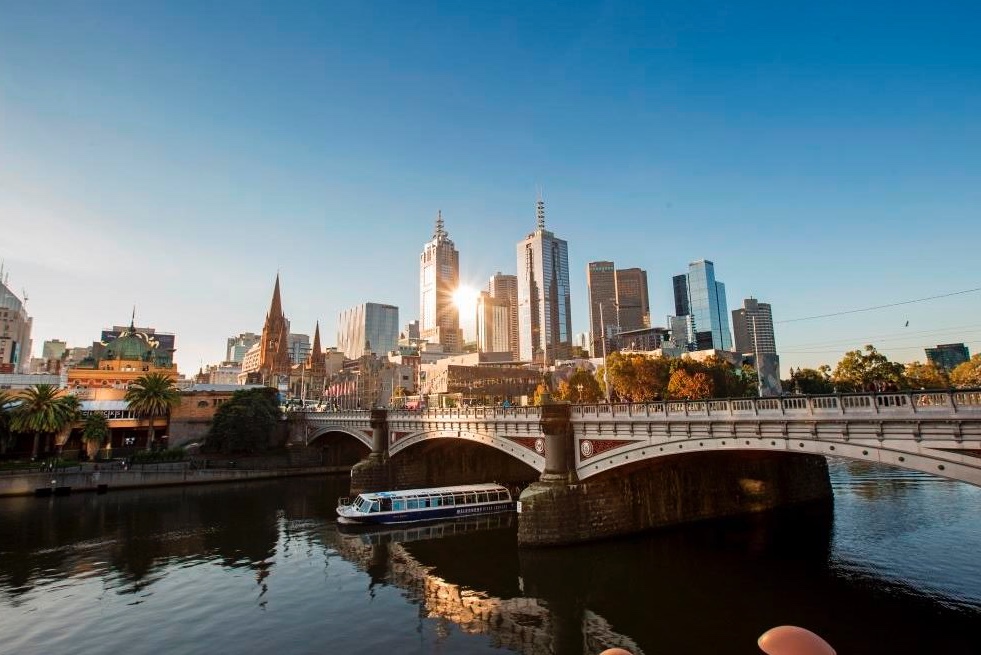 Eau de Vie
With a 1920s prohibition-era vibe, Eau de Vie's unmarked entrance has fooled many a first timer. With an elegant interior that abounds with old-school charm, it is the home of some of Melbourne's most talented mixologists. Set aside an evening for the cocktail degustation, a five-course food and drinks pairing in their intimate library space.
Mjølner Melbourne
Named after Thor's mighty hammer, Viking-themed bar Mjølner Melbourne gives you the chance to finally drink mead out of a horn. Other tipples include Scandinavian-influenced cocktails and numerous whiskies. Drink the blood of the gods with cocktails like the 'blazing glögg' or 'Odin's brew'. The menu is suitably meaty, all enjoyed among tasteful Norse-themed decor below street level. Skol!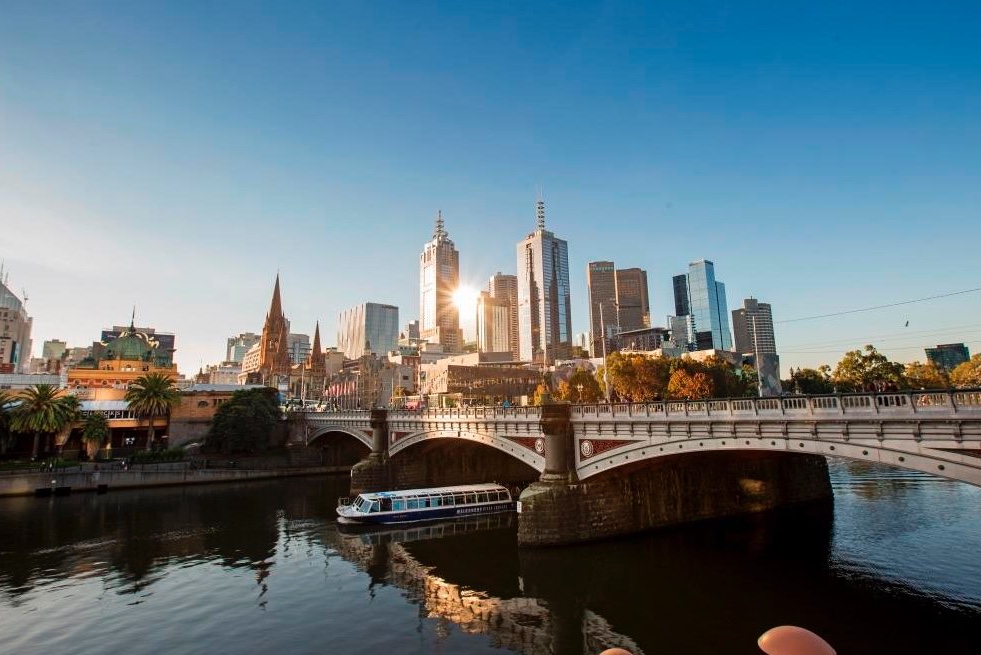 Last updated on Wed 12 Oct 2022
Sign up to What's On weekly
Welcome! Thanks for signing up!