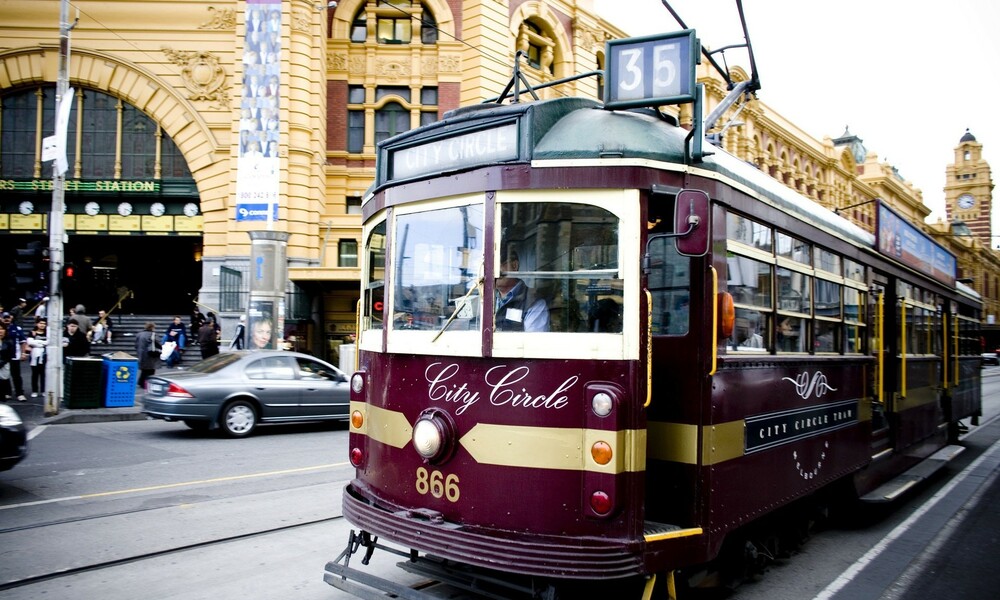 Melbourne's famed trams and extensive train and bus network make it easy to explore every corner of the city.​​​​​​​​​​​​
Melbourne's public transport network extends from the city centre in all directions, with trains, trams and buses offering comprehensive public transport services.
There's also the free City Circle Tram to help you get around to all the city's major attractions.
Public transport disruptions
The City Loop will be closed for two weeks from 2 to 15 January to carry out upgrades. There will be no City Loop services, and trains will run directly to Flinders Street or Southern Cross stations. Buses will also be replacing trains on multiple lines. Accessible services will be available. Find out more and plan your journey.
Maps and timetables
For detailed information and timetables for trains, trams and buses, visit Public Transport Victoria or call 1800 800 007.
Plan your journey
The public transport journey planner can help you plan your trip from A to B. Many attractions are listed in the journey planner – simply enter your origin and the name of the attraction in the destination box for a tailored trip plan.
You can also download the PTV app.
All night public transport Friday and Saturday
Trains as well as some trams and buses operate through the night on Fridays and Saturdays. A selection of coach services also run to key regional centres. Find out more about the Night Network.
Free Tram Zone
Melbourne's free tram zone includes the central city and Docklands, bounded by Spring Street, Flinders Street and La Trobe Street. The zone also includes Victoria Street, William Street and Elizabeth Street, surrounding the Queen Victoria Market.
If you're only travelling in this zone, you don't need a myki, but travelling by train or bus still requires a valid ticket.
Free Tram Zone map (PDF 757KB)
Ticketing
You'll need a myki to travel on most of Melbourne's trains, trams and buses. It is a re-usable smart card that stores value to pay your public transport fare.
You can buy and top up a myki from:
7-Eleven stores and other retailers where you see the myki sign

major train stations, such as Flinders Street Station and Southern Cross Station

myki machines at metropolitan train stations

your Android phone, via Google Pay

online at Public Transport Victoria

calling 1800 800 007 (delivered to Australian addresses only).
How to use myki
Once you have a valid myki, you're ready to travel. All you need to do is touch on at the myki reader (at entry / exit points at train stations and on board trams and buses) at the start of each trip. Then touch off when you exit the train station or vehicle.
Failure to show a valid myki (that is topped up and touched on) to a ticket inspector can lead to a fine.
myki Explorer
Perfect for visitors, the myki Explorer includes one day's unlimited travel on trains, trams and buses in metropolitan Melbourne. It also includes maps and special offers for Melbourne's leading attractions.
You can buy a myki Explorer from Skybus terminals, Southern Cross Station and many hotels across the city.
Sign up to What's On weekly
Welcome! Thanks for signing up!