Melbourne's most instagrammable shops
Love keeping a virtual account of your shopping experience? Here's some of the best looking shops in Melbourne, guaranteed to light up your Instagram feed.
Pollon Flowers
Pollon Flowers is one of Melbourne's most beautiful shops. Blessed with a photogenic location behind St Paul's Cathedral, it's a destination for locals and travellers alike. The ever-changing window displays are always gorgeously creative, and it's just as pretty inside.
Essensorie
Instant calm is the vibe when you walk into Essensorie. Natural scents are softly diffused around immaculately organised shelves, packed with handmade products perfect for Christmas gifting. Or treat yourself to a scented escape - we suggest the pillow perfume. Its notes of lavender, cedarwood and zingy pink grapefruit inspire snoozy sighs of delight.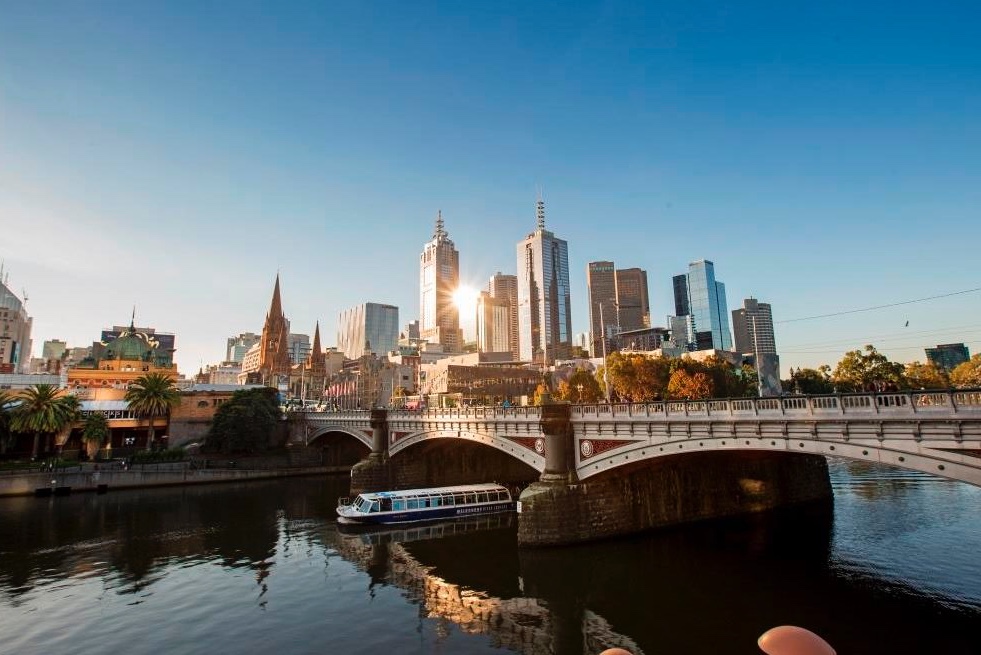 Martin Fella
If you're a vintage enthusiast you need to head to Martin Fella Vintage. This designer treasure-trove specialises in pre-loved luxury bags and fashion. And every piece is a work of art. Deck out your wardrobe with timeless pieces from Louis Vuitton, Celine, Gucci and more. Pick up trinkets for your home too, like collectable studio pottery and glassware.
Mixed Business Store
Want a glimpse into Rone's jaw-dropping new exhibition TIME but haven't snagged a ticket yet? Make a beeline to this pop-up shop at Flinders Street Station. A little slice of mid-century Melbourne, Mixed Business Store is a shop trapped in time. Enter under the gaze of one of Rone's signature portraits and pick up work from local artists, makers and brands.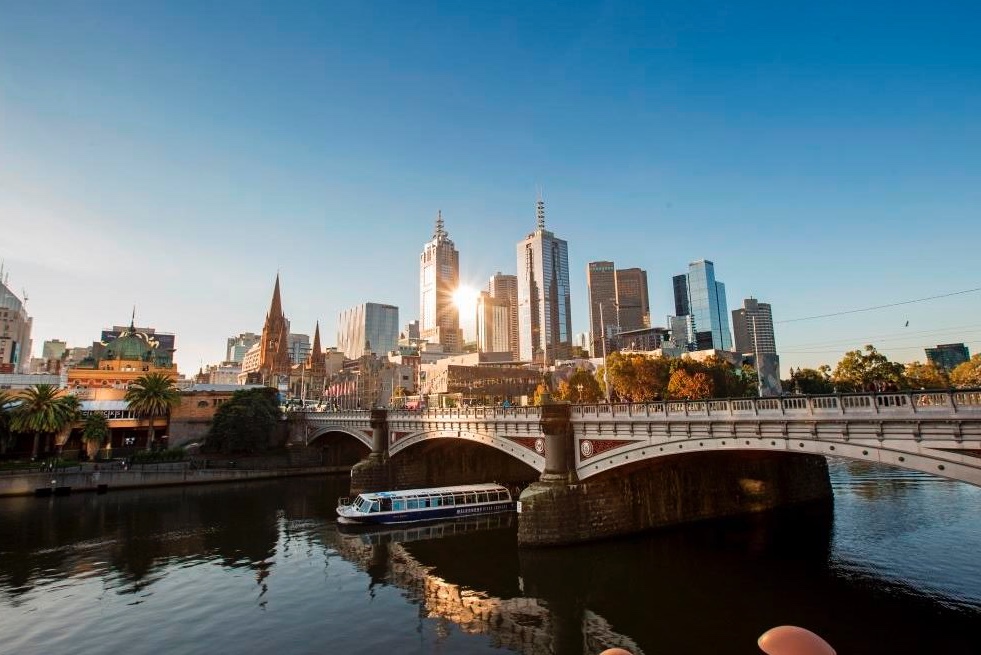 Milligram
A beacon for artists and Type A organisational wizards alike, a visit to Milligram will spark the imagination. Find oodles of designer stationery lining the aesthetic timber shelves. Whether you're looking for a neatly lined notebook, a classic fountain pen or a chic-yet-practical water carafe for your desk, you'll find it on level 2 of Melbourne Central.
Pieces of Eight
Pieces of Eight showcases exclusive pieces by contemporary jewellers. If you've got a non-traditional heart, you'll find so many gems here that will make it sing. Pieces of Eight has a sleek new space in the beautiful heritage-listed Royal Arcade. The blue velvet display and glassware dotted around the store are screaming out to be snapped, too.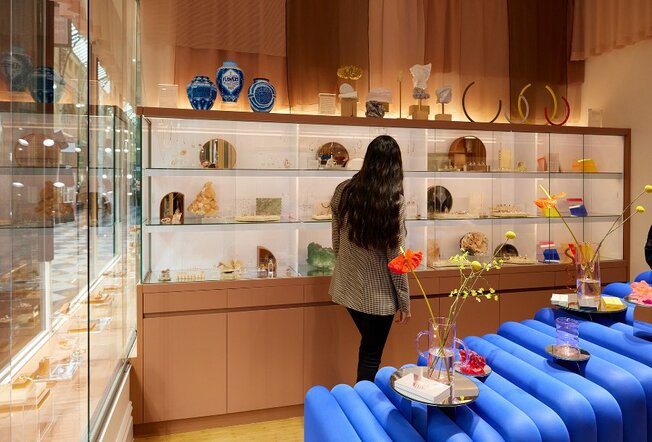 Il Papiro
A slice of Italian paradise awaits inside this Degraves Street stationery store. Everything is old-school in the best way here, from traditional calligraphy sets to venetian glass pens, marbled paper and monogrammed wax seals. Book lovers and organisation nerds will love the endless range of soft leather journals - with matching pens, no less.
KICKSTW
Sneaker vending machines, rare collectables and an entire wall of Yeezys. A trip to KICKSTW will score you major cool points with your sneaker-loving mates. The store is a big-kids' playground and every inch of the walls is adorned with kicks, art and even a bike. Browse the massive range of rare shoes and streetwear, and check out the Bearbricks toy display.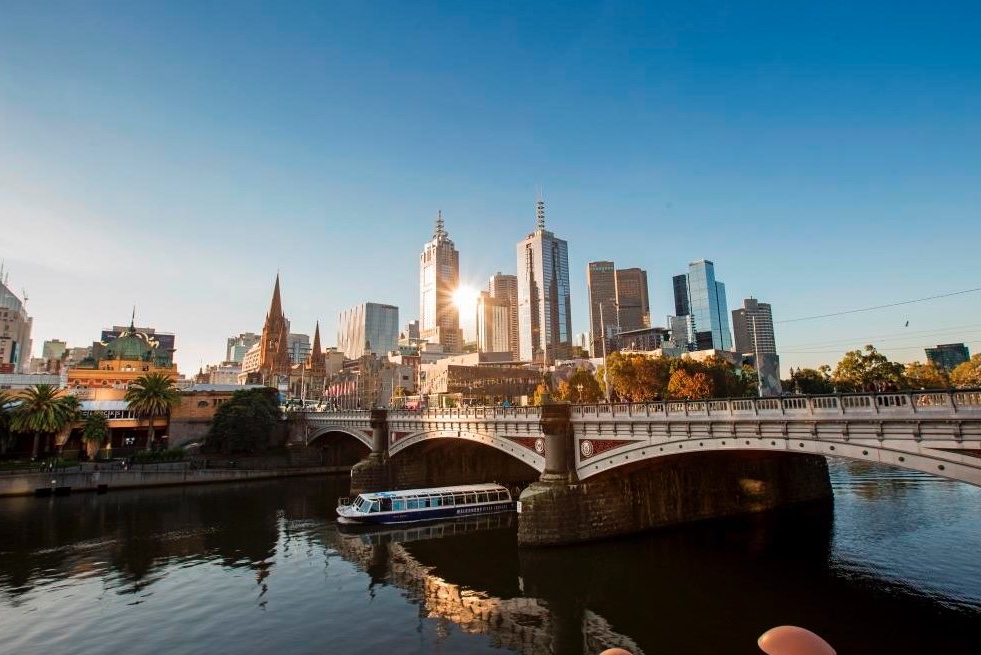 acme de la vie
Korean streetwear fiends have been all over ADLV for years. Now you can find their current season looks in one stunning city location. Follow the glowing neon sign inside, where a towering metal sculpture is surrounded by the latest cartoon-print lounge sets. Peruse collabs with Care Bears, Toy Story and Monsters Inc. Or opt for a bold summer look emblazoned with Bart Simpson.
Vow Studio
Vow Studio's small-batch statement pieces prove that sustainable fashion doesn't have to be beige. You can't miss the Melbourne brand's new store in Emporium Melbourne. It's as loud as the clothes, with splashy pink and green murals covering the walls. Lean into the dopamine dressing with eye-popping printed sets and juicy colour combos.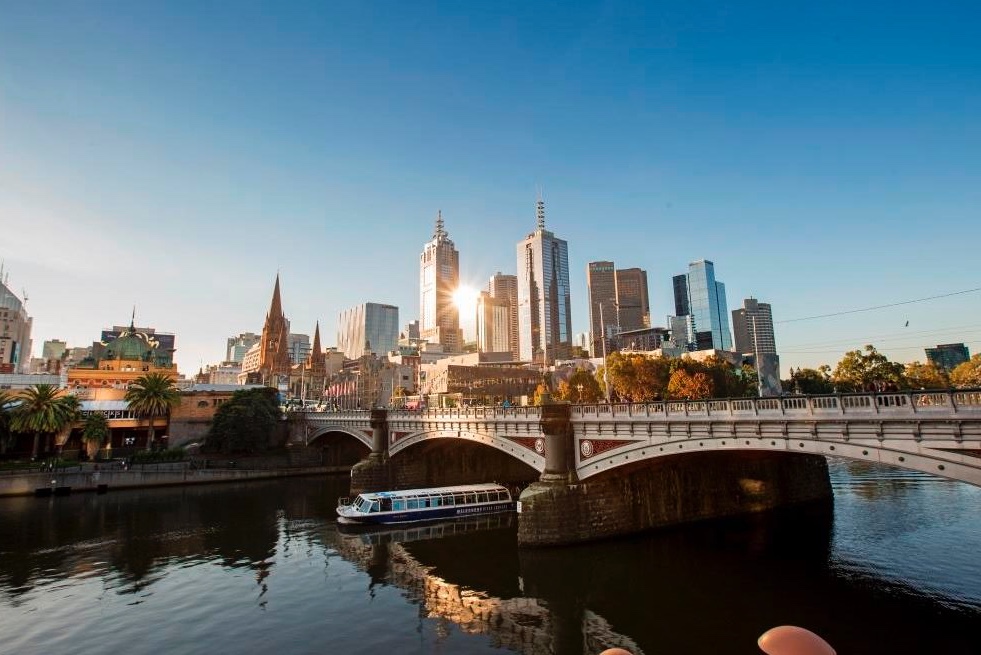 Reina Melbourne
For retro fashion with the emphasis on luxe, make a visit to Reina Melbourne. You'll find this archival designer boutique in Cathedral Arcade, famous for its stunning stained-glass ceiling. Behind Reina's frosted windows is an airy white space that allows the high-end '90s and 2000s couture to shine. Browse European and Japanese designer labels, including Chanel and Issey Miyake.
Golden Goose
Golden Goose's flagship digs at 74 Collins are as eye-catching as the cult Italian sneakers on sale. A gold metal staircase leads to glowing white walls lined with backlit shelves. The store's industrial edge complements Lab GGDB's range of handmade distressed sneakers. Speak to the sneaker creator to customise your new pair of star-detailed shoes.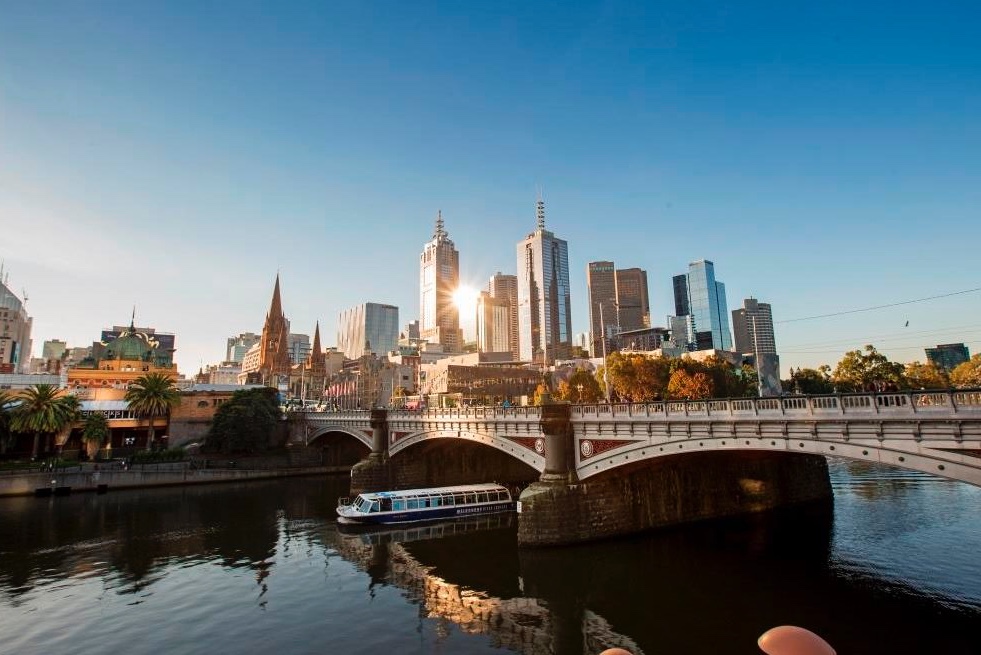 LKNU Parfumerie
Step inside a sensory playground at LKNU Parfumerie. This perfume boutique in Emporium is artfully designed with a curved timber fit-out and statement lighting. The displays are piled high with tiny, colourful bottles. Take a seat on the velvet-lined couch as the staff help you find your signature scent from the range of niche and hard-to-find perfumes. Now if only a photo could capture those gorgeous aromas...
Folia House
The foliage range at Folia House gives us grand greenhouse designs. Located at the Queen Victoria Market, escape into a green wonderland. From mini cacti and polka-dotted begonias to fiddle leaf figs. They've got almost every plant under the sun and you can shop by beginner and pet-friendly varieties. You had us at aloe.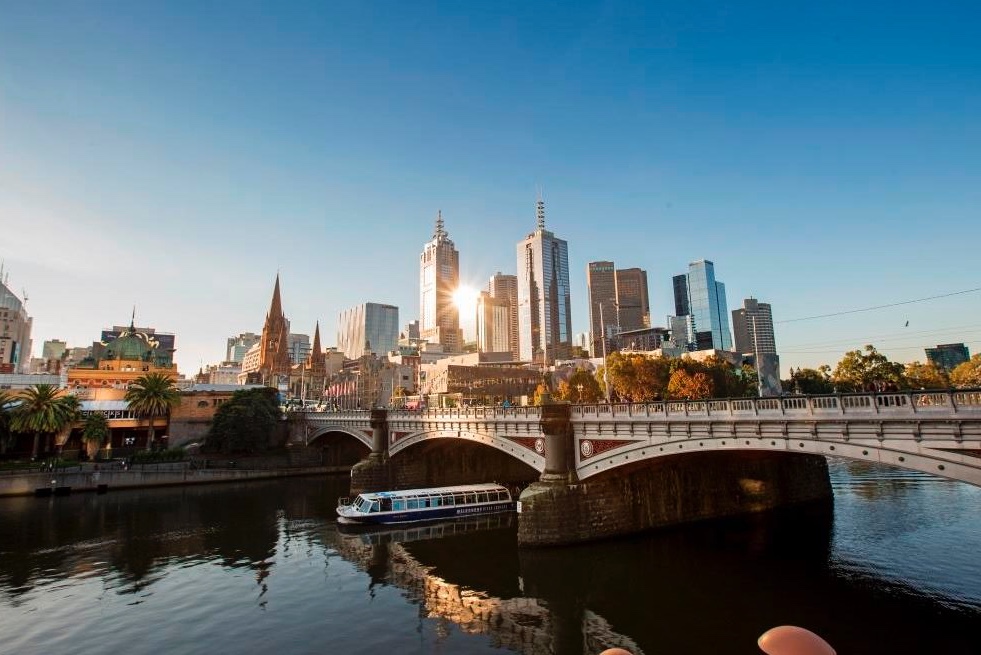 Sarah & Sebastian
Cult-status Aussie jewellery designers Sarah & Sebastian are right at home in this Melbourne laneway store and piercing lab. Tucked away in the city's iconic Crossley Street behind an original green tiled facade is an industrial chic space. Think raw exposed bricks, mirrors and polished steel. The edgy design perfectly complements the modern minimalist jewellery. Head out back to the piercing lab and have your lobes styled with luxury pieces.
Corky Saint Clair
Venture into the art deco Century Building to find some of the city's best locally made jewellery. Corky Saint Clair houses the creations of  Christopher Bril and that of other Melbourne jewellery makers. The unique, quirky and beautiful pieces are displayed in the tiny boutique's elegant cabinets.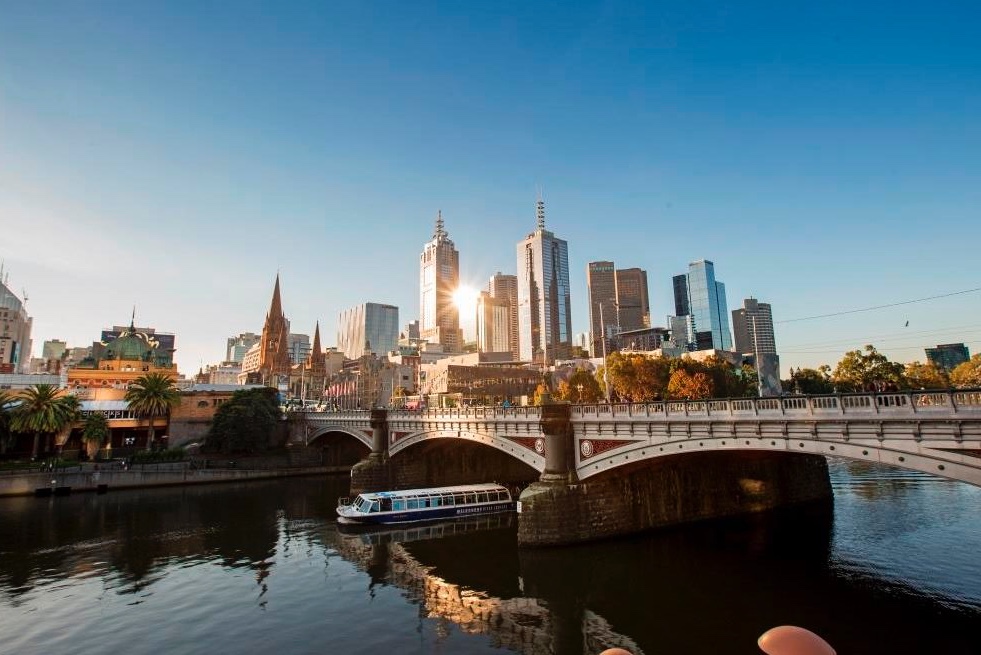 dot Comme
Travel up the stairs at Curtin House and find your cardio reward in the form of dot COMME. Curated by an obsessive collector and fashion fanatic, this striking store has some of the best in archival Japanese design. The shop itself is a piece of art, with interiors by Sibling Architecture and glossy furniture from design pioneer Gaetano Pesce.
More stunning shops to explore
Last updated on Thu 24 Nov 2022