How to spend 24 hours in Melbourne
From sun-up to sundown, there's always something special on the horizon in Melbourne. Here's the ultimate 24-hour itinerary to get the most out of a day in the city
6am: start at the market
Start your day at Queen Vic Market, and join early-rising food-lovers seeking the best local produce. To fuel your market meander, grab a flaky croissant from Andrew's Bread Shop. Add a fresh piece of fruit from the Fontana Brothers.
7am: find early morning coffee
It's time for some caffeine, and you're in the right place for Market Espresso or Market Lane. Or take a comfortable morning stroll to early-openers Vacation Cafe, Her and Bobby's Coffee.
8am: wander beautiful gardens
Take your traveller for a leafy walk. Follow tree-lined avenues in World Heritage-listed Carlton Gardens. Or go for a wander through Flagstaff Gardens. It was established in the 1860s on Melbourne's highest point.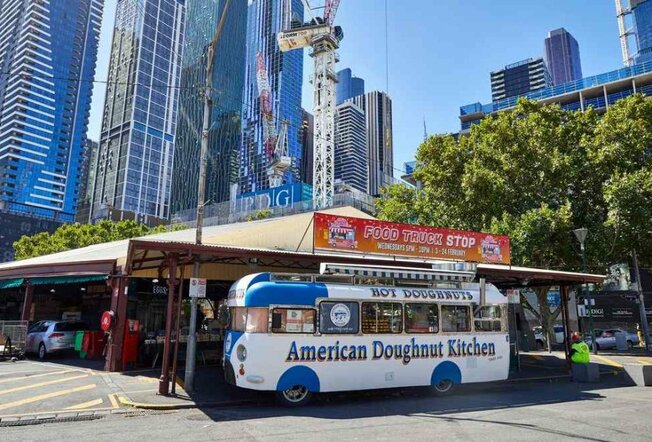 10am: have an iconic Melbourne brunch
That rumbling's not a tram, it's your tummy saying it's brunch time. Check out what's hot at Melbourne's newbies. Maybe Asian fusion at Morpha or Budapest Cafe, or a toasted panini at Queensmith Baretto. To stick with the classics, drop into an iconic laneway cafe like Journal, Quarter or Vertue. You'll need to join the queue to feast on yuzu-filled croffles at Bakemono or legendary croissants at Lune.
11am: find free art and outdoor experiences
For a spot of culture, visit Mass at NGV Australia's Ian Potter Centre. Explore the history of film at ACMI, with free entry to the Story of the Moving Image. Or head to the Royal Botanic Gardens to punt on the lake or take a free guided walk.
12pm: book a long lunch or try a cheap eats food crawl
Settle in for a midday banquet at a signature Melbourne restaurant. Try hawker-style dining at Chin Chin or timeless Italian at Grossi Florentino. Choose from pan-Euro favourites at The European. For cheaper but tasty eats, fill up on noodles at Udon Yasan, sushi train fun at Sushi Hotaru or a $5 slice at laneway fave Pizza Pizza Pizza.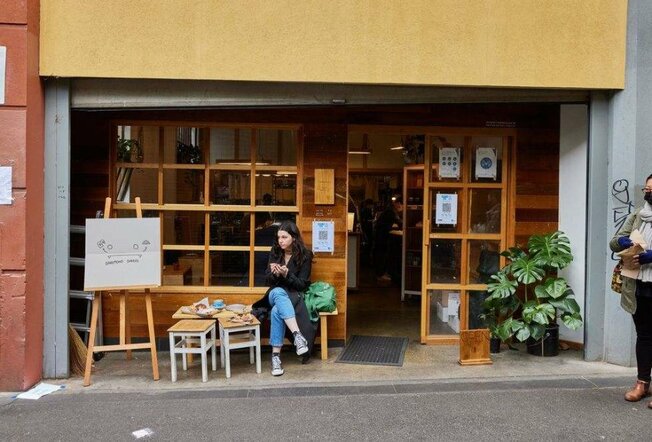 3pm: check into one of Melbourne's best new hotels
Check in to your swish new digs for the night. Style has plenty of bling at W Melbourne, and Chocolate Hour's a don't-miss treat at Mövenpick on Spencer. You'll find all the latest openings in our best new hotels article.
4pm: explore hidden laneways and city secrets
Grab some me-time, and relax into pre-dinner pampering at Miss Fox. Or go for an off-grid shop in a tucked-away arcade. In the Nicholas Building, find vintage threads at RetroStar and archival fashion labels at Reina. Ride the lift at Curtin House to browse books at Metropolis, cult outfits at dot Comme and streetwear at PAM. Track down the best hidden spots on the self-guided iconic laneways and arcades walking tour.
5pm: find happy hour deals and rooftop bars
At happy hour, go luxe with oysters and champagne at Chancery Lane. Or view Melbourne from above on a tour of the city's rooftop bars. Start on the seventh floor at the open-air bar at Curtin House. Discover a greenhouse oasis on Farmer's Daughters' rooftop, and a hidden laneway bar topping Sojourn.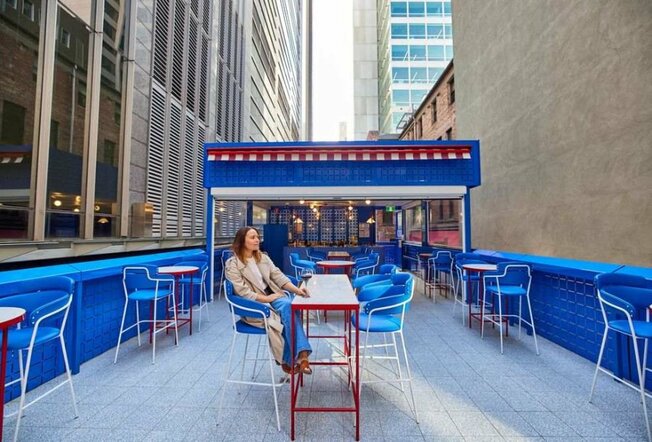 7pm: eat at the best new restaurants
Melbourne's dinner menu is dazzling, so narrow the field by trying somewhere new. Lush new diner Victoria offers sparkling views and a beautifully curated menu. Garden State's Tippy-Tay for classical Italian perhaps, or charcoal-grilled Japanese at Yakimono. Then add Serai, Bar Bombay Yacht Club and Connie's to your list, too.
9pm: take a date to ice-skate and lose yourself in a lotus garden
Rug up and embrace the chill with a lap around the ice rink. Whether you're an expert or beginner, strap on your skates for a night of fun at O'Brien Icehouse. They run until 11pm on Friday and Saturday nights. Or wander up above an unassuming Chinatown carpark for the magical Wisdom & Light projection art experience. It closes at 10pm.
10pm: have a late-night pool comp
Grab your crew and head up to one of Melbourne's many hidden pool lounges. Neon-lit ICue lounge at QV stays open until 1am, and Chinatown's Room 8 is open until 3am on Friday and Saturday nights. More billiards fun awaits at underground spot Pulo, a subterranean spot for pool, darts and more.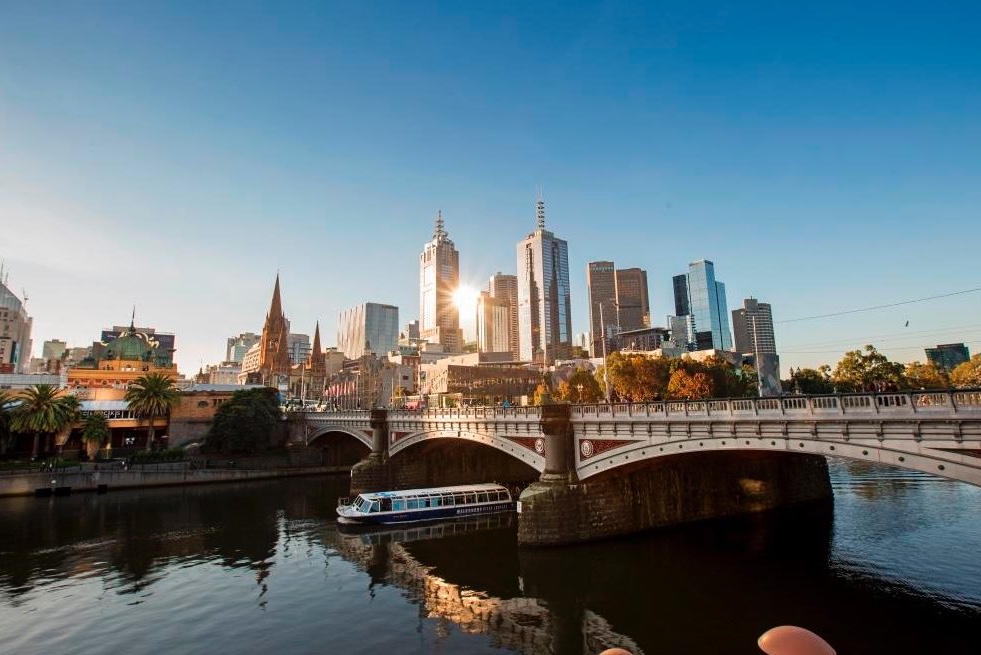 Where to party until 3am
Keep the party going with luxury surround-sound karaoke at Ocean 12. On Fridays and Saturdays, play after-hours arcade games at B Lucky. Give shuffleboard a try at Ballers Clubhouse, or roll the dice with board games at Fortress. Any night of the week, bliss out to sounds from the curated vinyl playlist at Her Music Room.
Where to eat until 3am
When you get the post-midnight munchies, leave room for fromage and frites at Bar Margaux. They're open until 1am. Snack on oysters and caviar at glamorous Gimlet. The kitchen closes at 11.30pm. but the doors stay open until 1am Friday and Saturday. Or dig into spicy skewers as you swing on unique bench chairs at Panda BBQ, open until 3am!
Bring it home to the hotel
Is that really the time? Make your way back to your hotel to beat the dawn. At the Marriott, you can ease into your private courtyard hot tub and watch an outdoor movie. At Notel, your Airstream-with-Benefits comes with a private spa overlooking Flinders Lane. Or make a splash and see the sun rise from W Melbourne's decadent pool, open to guests 24/7.
More of the best things to do in Melbourne
Last updated on Mon 10 Oct 2022
Sign up to What's On weekly
Welcome! Thanks for signing up!