Melbourne's most iconic shops
These iconic shops are home to some of the city's most colourful retail characters. Get out to uncover and rediscover Melbourne's local gems.
The Paperback Bookshop
The Paperback Bookshop has been a champion of the independent book scene since the 1960s. Next door to the also legendary Pellegrini's, this gorgeous spot is a beacon for Melbourne lit-heads. Browse the bookshelves and lose yourself among the pages of literary greats.
Metropolis Bookshop
Curtin House has been around for nearly 100 years, housing everything from a dubious 'strangers room' to the Communist Party. Less controversial but just as cool, Metropolis Bookshop hides on its third floor. Word nerds have long loved this curated selection of books on art, design, music and film.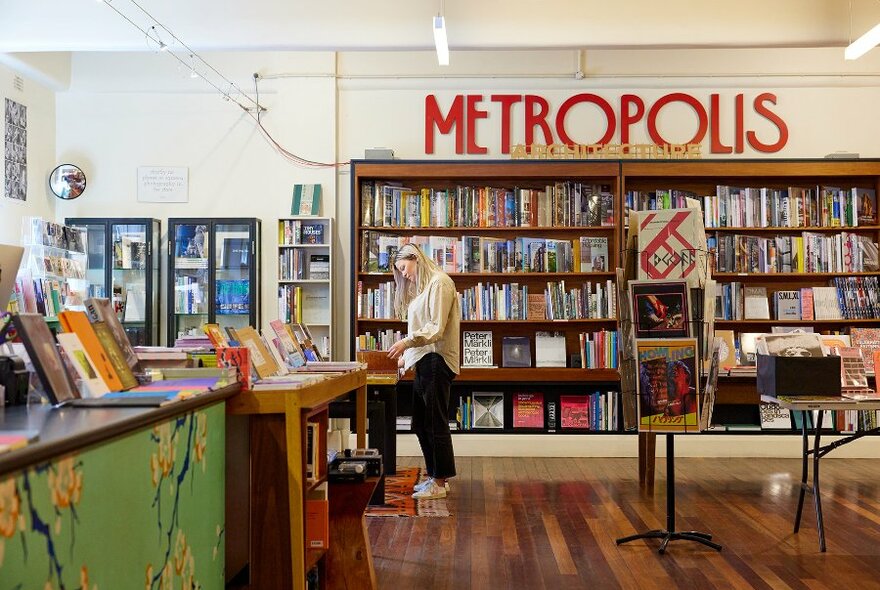 City Hatters
City Hatters is one of the few Melbourne shops that can boast being in the same location for over 100 years. Trading since 1910, this one-stop hat shop has been owned by the Buck family for most of its history. Venture beneath Flinders Street Station and discover their range of headwear, from tweeds to trilbies.
Christine on Collins
Tucked away at the Paris end of Collins St, Christine's is a city shopping icon that has been around for decades. Owner Christine Barro was once a buyer for Georges department store, bringing Prada and Fendi to Australia in the 1970s. Dedicated to sourcing the world's best, she brings unique items from her travels to Melbourne.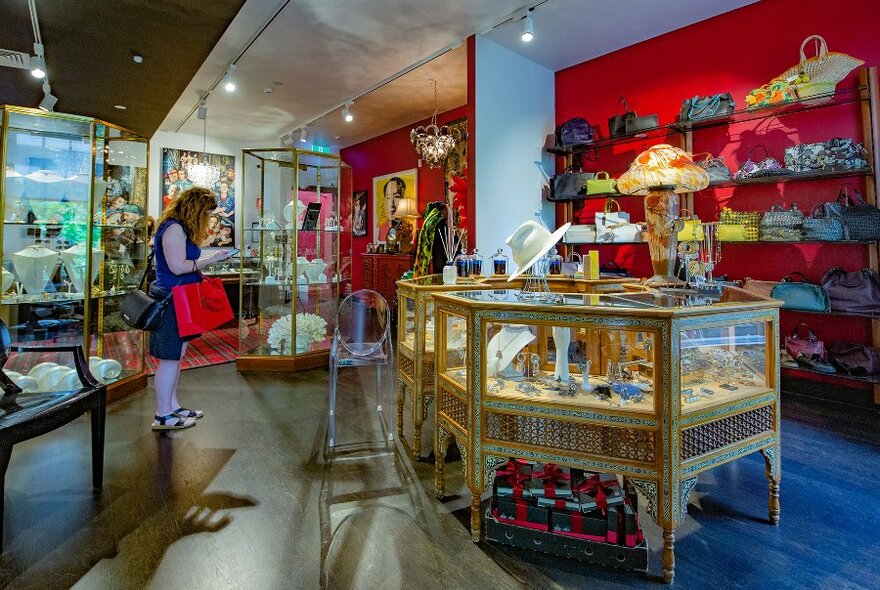 Hearn's Hobbies
Hearn's opened its doors in 1947. As a family of World War Two pilots, the Hearn brothers wanted to share their hobby collection with other enthusiasts. Over 70 years later, Hearn's offers a range of rare items that would please even the pickiest hobbyist.
Gewurzhaus
Recently celebrating 10 years, the Lygon Street outpost of Gewurzhaus is the shop that put its name on the map. And the iconic spice merchants have been mixing up unique small batch blends ever since. Like the brand new, on-trend vegan chicken salt – made right here in Melbourne.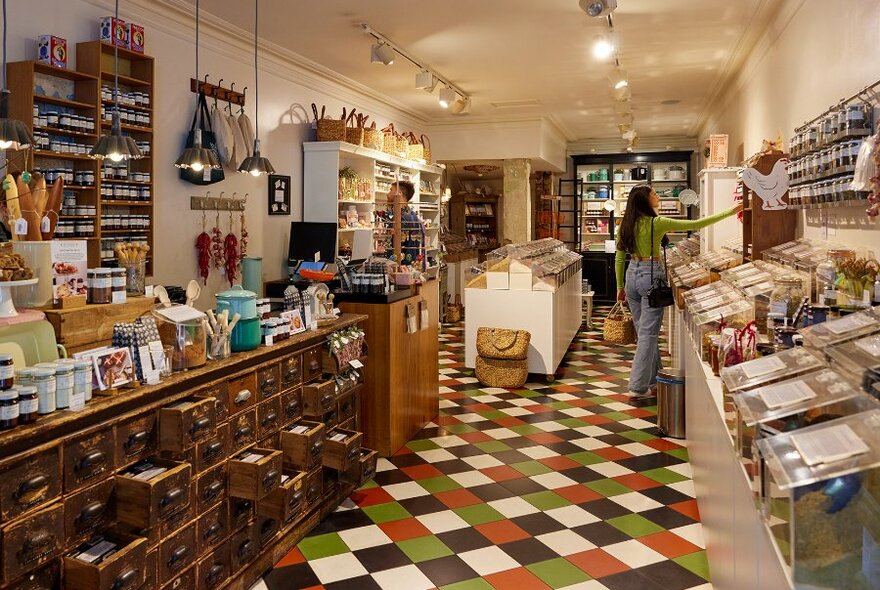 Readings
A favourite among word nerds across the city, Readings Books and Music has been a Carlton icon for over 40 years. It began life as a tiny solo shop in 1969. In the pre-internet era Melburnians would even cluster at the window to view ads for share houses. Don't miss their Lygon Street neighbours Readings Kids – a cerebral playground for little minds.
Clementines
Home to handmade Victorian produce and products, everything in Clementine's is charmingly local. Pick up rooftop honey, street art inspired gifting, fierce fashion and more. Snap a pic with the orange Vespa on your way out to make your visit even more iconic.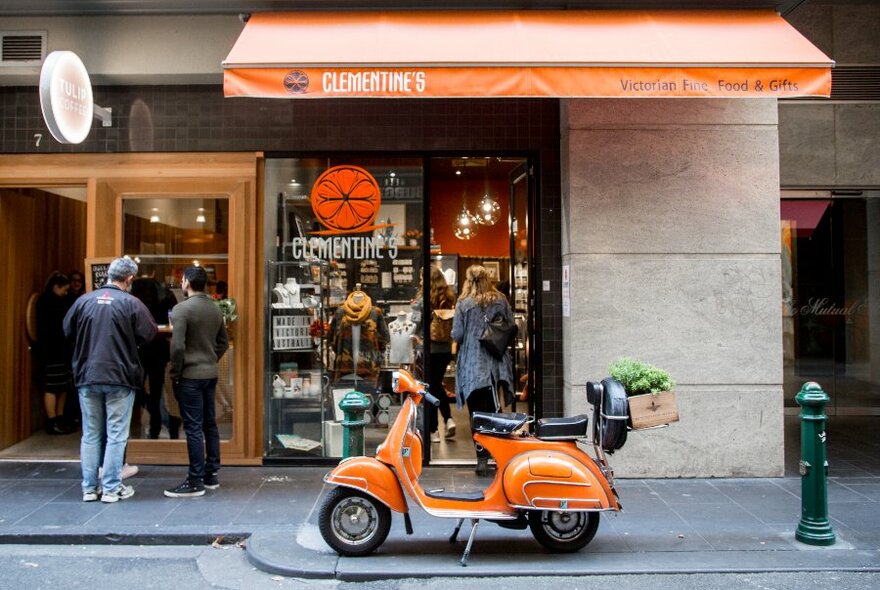 Hill of Content
Hill of Content is 100 years old and shows no signs of slowing down. Since opening in 1922, this cute book nook has offered Melburnians the best local and international page turners. From food to travel, romance, drama and more - there's a book to be found for all discerning readers here.
Rocksteady Records
Rocksteady Records offers good grooves, vinyl, turntables and more – with a fierce local focus. Find your way up the art deco dream that is Mitchell House and treat yourself to new releases and indie wax. Ask local legend Pat for record recs if you just can't choose.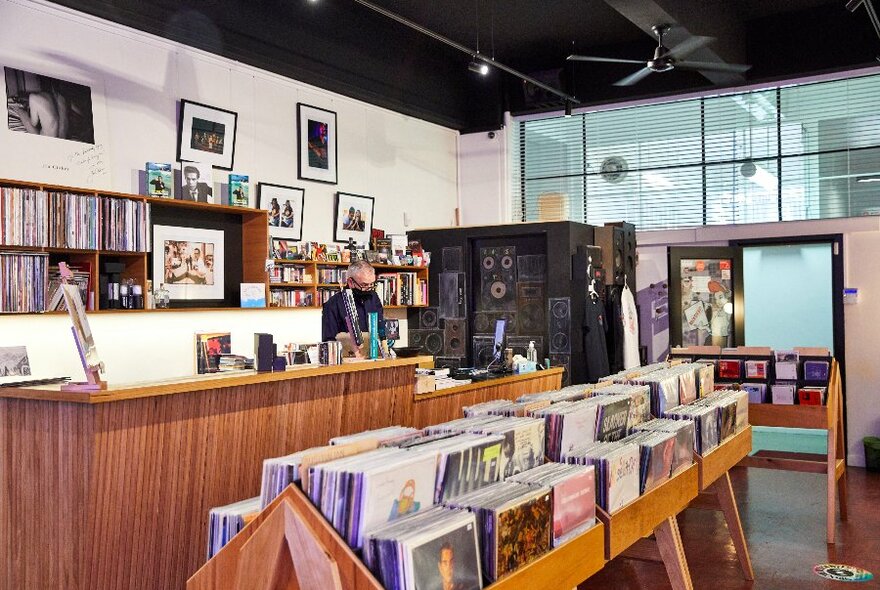 Retrostar
A walk through this hidden retro emporium is something of a rite of passage for every Melburnian. Retrostar Vintage Clothing is filled with items from the 1940s – 1990s, from band tees to ball gowns. Mingle with ageing punks, vintage clad teens and curious newbies as you browse.
Paint n Powder
The historic Royal Arcade's grand design includes signature black-and-white tiled floors. Once you're done snapping photos, make your way to Paint n Powder. A Royal Arcade icon that has been serving glittering glam for over 50 years and has only moved a few doors down. Drop in for fragrances, scarves, jewellery and more. 
More iconic shopping spots
Last updated on Tue 22 Aug 2023