Where to find Melbourne's best hidden laneway bars
Melbourne is known for its maze of artistic laneways. And if you follow the art, you might just find yourself in one of the city's best hidden laneway bars. Here are the best to visit.
Robot Bar
Tucked deep into Bligh Place is Robot Bar, a quirky space decorated with vintage Japanese robot figurines. The drinks menu offers a rotation of Asian beers, sake, cocktails and more. Japanese anime fans have been known to flock to Robot on Tuesdays for screenings.
Sojourn
Experience a very unique outdoor bar, Sojourn, plonked at the edge of Chancery Lane. Offering a creative menu of casual share plates, iconic Victorian beer and wine. The rooftop opens at 4pm and it's the perfect venue for after-work drinks in the sun.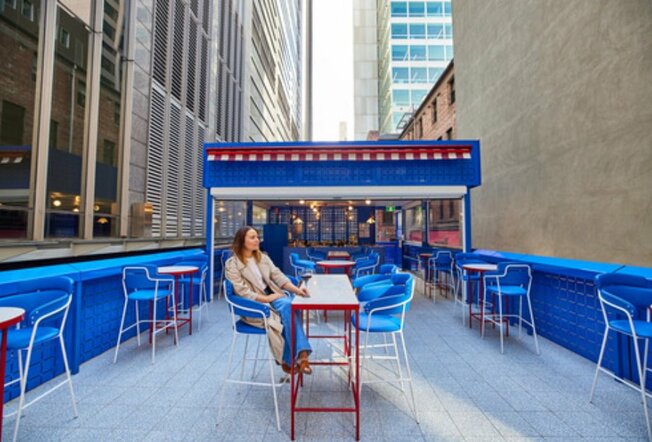 Bard's Apothecary
Buried in Crossley Street is one of Melbourne's newest laneway bars, Bard's Apothecary. Head down the stairs to a hidden performance space and immerse yourself in local music, comedy and theatre. Bard's is the ultimate secret hangout for you and your friends, six nights of the week.
Bar Ampere
Step into Bar Ampere, an Art Deco styled hidden laneway bar, and be met with exhilarating cocktails and sensational food. The rare absinthe is not for the faint hearted. Soak it up with a tasty selection of late night snacks on offer until 3am, seven nights of the week.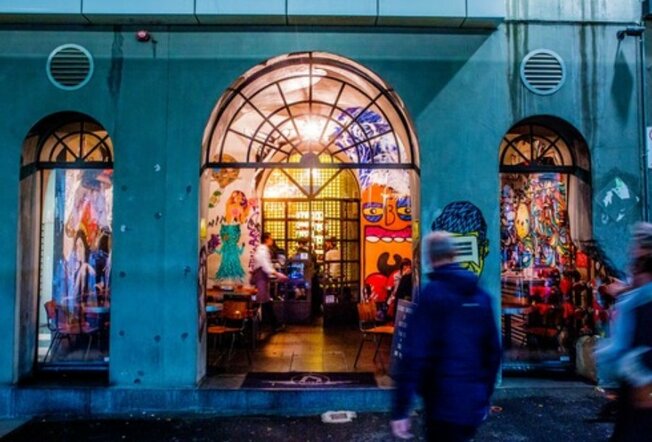 Union Electric 
With an award-winning bar team, enjoy the ever-evolving drinks menu at Union Electric. Buried in Heffernan Lane, you can enjoy old-school hip hop tunes in a groovy, dimly lit venue. If it's sunny out, enjoy the city views with a gin in hand on the rooftop bar.
Little Lon Distilling Co 
Escape the skyscrapers and enjoy the red brick heritage of Little Lon Distilling Co. One of the city's last remaining single storey cottages. Little Lon serves gin made right here in the city, enjoy yours with fresh fruit garnishes. Book a seat at the bar or get up close and personal with a distillery tour and gin masterclass.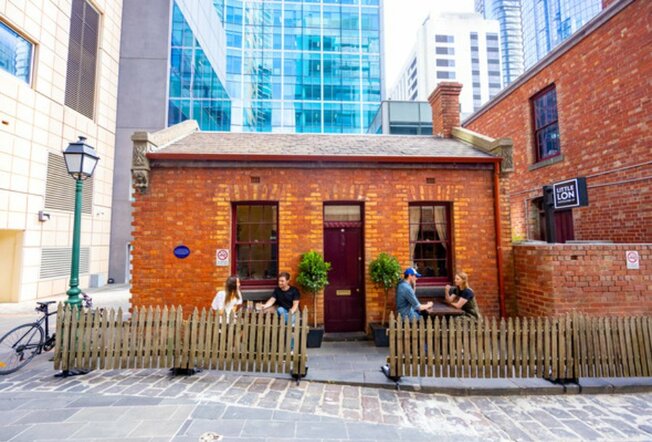 Troika Bar
Blink and you'll miss Troika Bar, a tiny venue oozing big personality in one of Melbourne's hidden laneways. Open late Tuesday to Saturday, pop in and enjoy imported beers like Kostritzer from Germany or Budvar from Czech Republic. Or indulge with one of the luxurious red and white wines.
Section 8 Bar
Surrounded by graffiti covered walls is the hipster haven and permanent pop-up bar Section 8. The converted shipping container bar in a car park exudes funk and is constantly humming with music and the occasional live band. Sip beers and shoot hoops on the classic b-ball courts or pull up a wooden pallet and sip a spicy marg.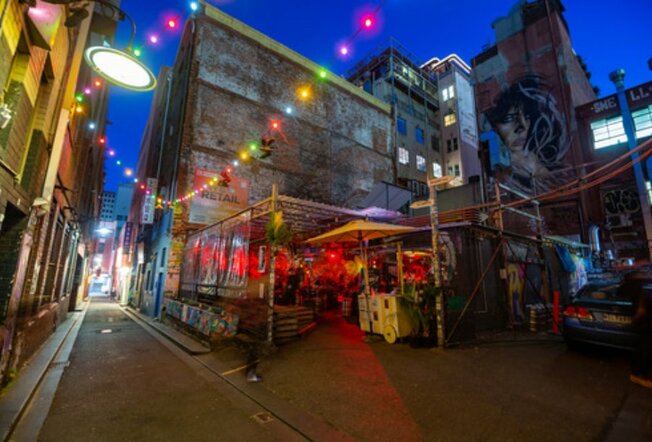 Arlechin
Wine connoisseurs, this one's for you. Arlechin is the perfect piece of Italy tucked away in Mornane Place, offering an intimate oasis of award-winning food and fine wine. With no bookings required you can just walk right in from 5pm, Tuesday to Saturday. 
Beneath Driver Lane
Beneath Driver lane is quite literally a bar beneath a laneway, it doesn't get much more hidden than that. With a plethora of cocktails to choose from and over 400 bottles of spirits, there are plenty of options to choose from. If you're after a hearty meal to pair perfectly with your rum, order straight from the French bistro-style bar, open Tuesday to Saturday.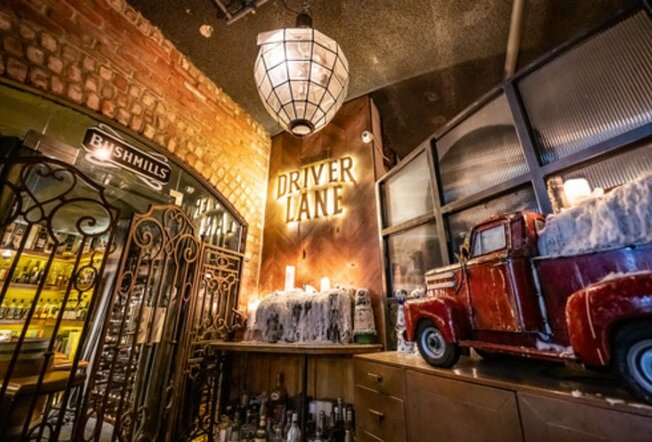 Hell's Kitchen 
Just look up and you'll spot the snug laneway bar, Hell's Kitchen. The venue offers delicious, wholesome food during the day and transforms into a cool bar in the evening. Claim a comfy spot in the window and sip your fave drink overlooking Melbourne's iconic Centre Place laneway. 
Mitre Tavern
Step back in time and discover one of Melbourne's oldest buildings, the English-style pub Mitre Tavern. It's here you'll find one of the largest beer gardens in the city with a huge selection of beers on tap. Plus some of the most delicious chargrilled steaks and an all-round relaxed vibe.
Last updated on Wed 28 Dec 2022