Melbourne's most beautiful buildings and iconic architecture
From Gothic gargoyles to decadent deco and modern museums. A wander through Melbourne delivers design inspiration at every turn. Here are a few to add to your list!
Manchester Unity Building
One Gothic beauty in Melbourne's bustling CBD is the Manchester Unity Building. Built in 1932, it was the first building in Melbourne with an escalator. The stunning entry level is lined with marble and mosaic, punctuated with copper plated elevator doors. Book a tour of the building to visit the lovingly restored eleventh-floor boardroom. You'll also get a rare peak at the rooftop terrace, once the location for a buzzing café and tearoom.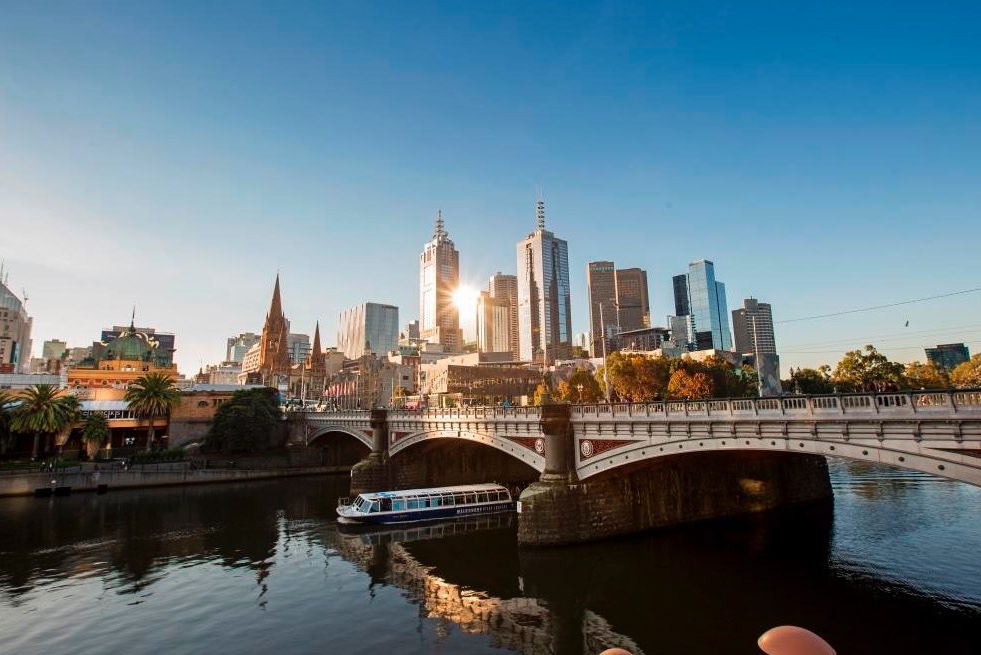 Melbourne Recital Centre
The swirling wooden interior of the Melbourne Recital Centre may look beautiful but it also serves an important function. Lauded as one of the best in the city for its state-of-the-art acoustics, it has earned its tagline as 'the best place to hear'. The honeycomb exoskeleton and bubble-like glass exterior were designed to look like gift wrapping. Protection for the delicate 'gift' inside.
The Capitol
This cinema was brought to life by architects Marion Mahony Griffin and Walter Burley Griffin in 1924. Today it stands as a beautiful example of Gothic architecture. Its intricate interior attempts to capture the feeling of being inside a glittering cave. A geometric ceiling houses thousands of coloured lamps. The Capitol has been recently revived with a five-year restoration by RMIT and Six Degrees Architects. Visit during Open House.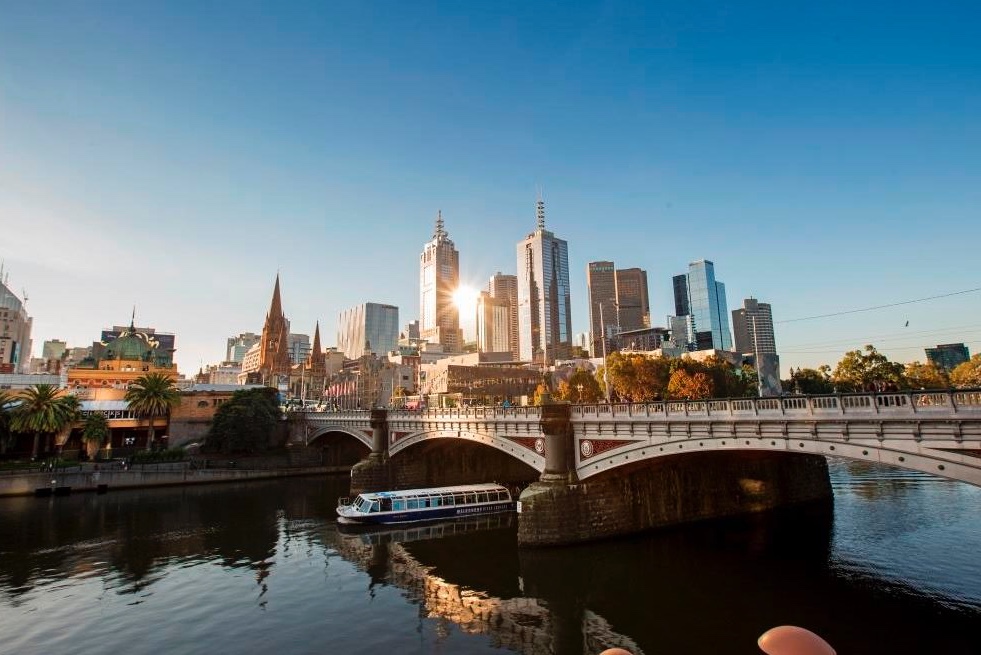 Old Melbourne Stock Exchange
The former stock exchange building is also a Gothic glamour. It's decorated with gargoyles, carved stonework, and stained glass. Mid-1800s architect William Wardell designed the cathedral-like ANZ Gothic Bank building. Look up and spot the gilded ceilings that adorn the sandstone building. Visit during Open House Melbourne.
Arts Centre Melbourne
The Arts Centre combines a twinkling spire resembling a ballerina's tutu, with the stark, concrete curves of Hamer Hall. Inside the partly-subterranean building are a series of stages and performance rooms. Academy Award-winning costume designer John Truscott designed the lush gold and red interiors. Visit during Open House.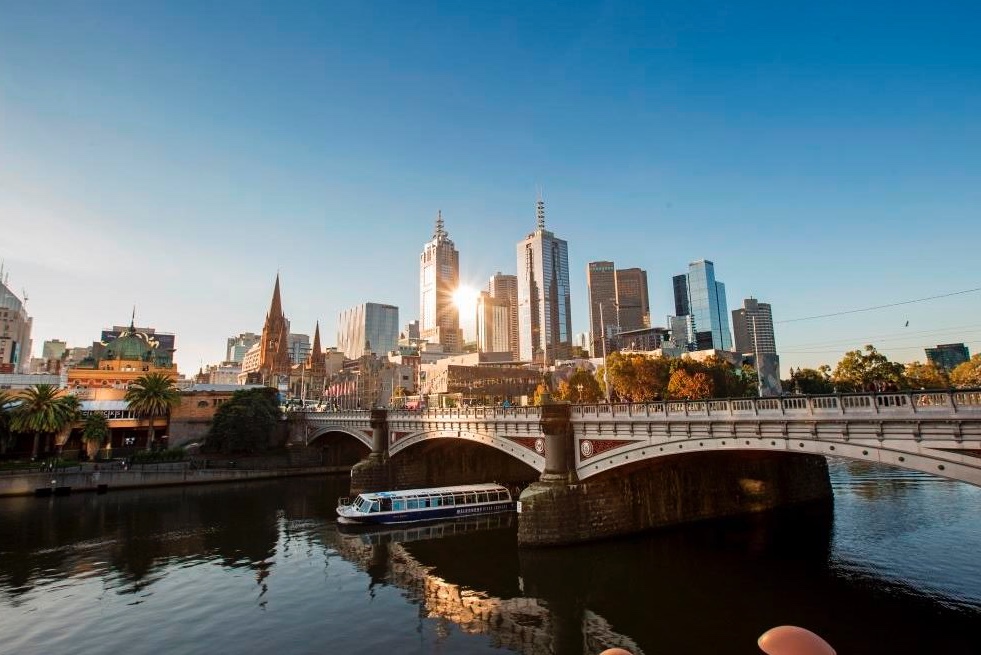 The Nicholas Building
The heritage-listed Nicholas Building at 37 Swanston Street is an icon of Melbourne ingenuity and style. Built in 1926, its labyrinthine corridors lead to a hive of creative communities. You'll meet bespoke shoemakers and milliners, artists and purveyors of magic. Plan a vertical adventure with our ultimate guide to the Nicholas Building.
Flinders Street Station
One of Melbourne's most iconic landmarks, Flinders Street Station has a long and interesting history. The first ever station on the site opened in 1854 and was merely a collection of weatherboard sheds. Today it features a state-of-the-art lighting system, which illuminates the iconic green-domed station in a dazzling display every night.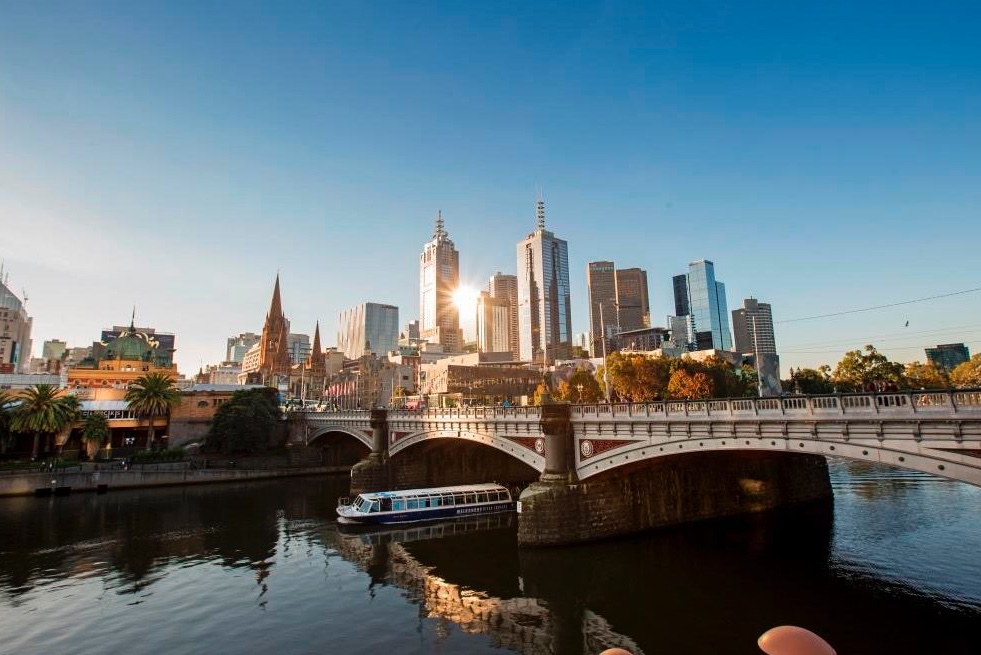 NGV
The monolithic exterior of the NGV International building betrays its airy, light-filled interior. Enter via the much-photographed water wall, and head towards the Great Hall. It houses the world's largest stained glass ceiling. The gallery regularly hosts some of Australia's best exhibitions, as well as events in the pretty rear garden.
ACCA
With its striking red rusted exterior, you can't miss the Australian Centre for Contemporary Art. It was designed to resemble the warehouses and foundries that once occupied the site. Its shed-like steel and metal appearance is a sculpture in itself; a nod to the art it contains within. Speaking of art, look for the giant, yellow sculpture by Ron Robertson-Swann, and snap a picture within the walls of its geometric structure.
More historic sights in Melbourne
Last updated on Fri 14 Oct 2022
Sign up to What's On weekly
Welcome! Thanks for signing up!