The best hidden restaurants in Melbourne
Many of Melbourne's favourite foodie spots are also the hardest to find. But they're always worth the journey.
Lucy Liu
An iconic eatery in an unknown laneway tucked behind mysterious neon. Lucy Liu has taken hiding its door to a whole new level. Follow the glow to seek it out and you'll be rewarded. The spoils might include juicy dumplings, top tier sashimi and creamy chocolate pave with cherry foam and coconut sorbet.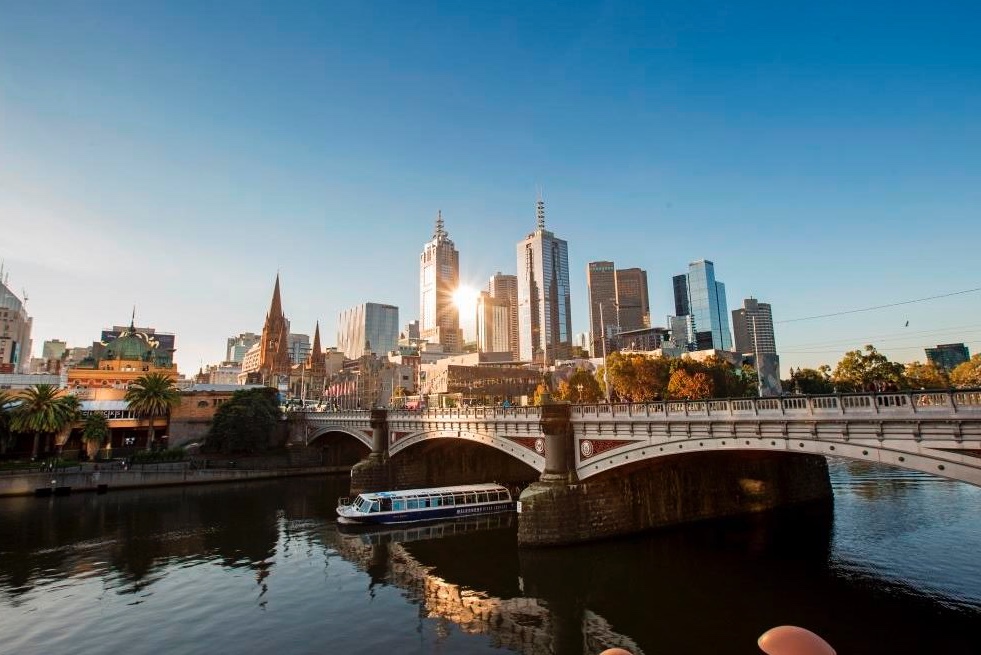 Life's Too Short Bar 
Tucked away in the old bluestone cellars of the original brewery in Victoria Parade is Life's Too Short Bar. Offering 13 brews and over 50 unique cocktails, it's no rookie in the bar game. Order delicious curated grazing boards, a range of international cheeses, cured meats and more. Looking for something a little extra special? Book the Chef's Table for an intimate eight-course degustation dinner.
Mr Tompkins
Follow the grand staircase down below Flinders Street to discover a moody underground restaurant. Mr Tompkins' menu is inspired by the building's European and Australian design, paying homage to its history. Order grilled Victorian pork cheeks glazed in native quandong. The smoky roasted Murray cod is another must-try.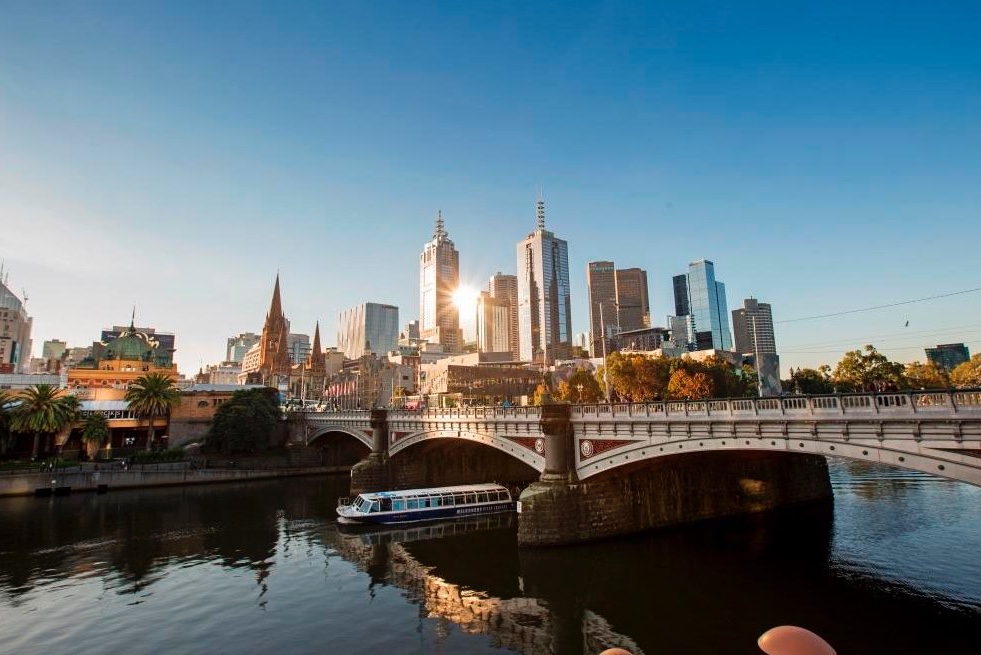 Uncle Collins Street
Wander upstairs to Uncle Collins Street and you'll come across a Vietnamese fusion restaurant that packs a punch both on the menu and in the cocktail department. Share your meal family-style with dishes like lemongrass marinated black angus scotch fillet or toasted coconut fish curry. If you're really stuck on what to order, let the chef do the thinking and go for the set menu starring all the best bits. Don't forget to add a fruity drink to your order.
Khaosan Lane
Named after a popular street in Bangkok, new Thai bbq joint Khaosan Lane is the place to go for steaming seafood hot pots, sizzling cook-your-own meat and giant fruity cocktails served jugs. Stretching down a hidden laneway and lined with rainbow-coloured string lights, the atmosphere is more South East Asia than it is Melbourne. To add to the party vibes, live music kicks off at 8.30pm every night.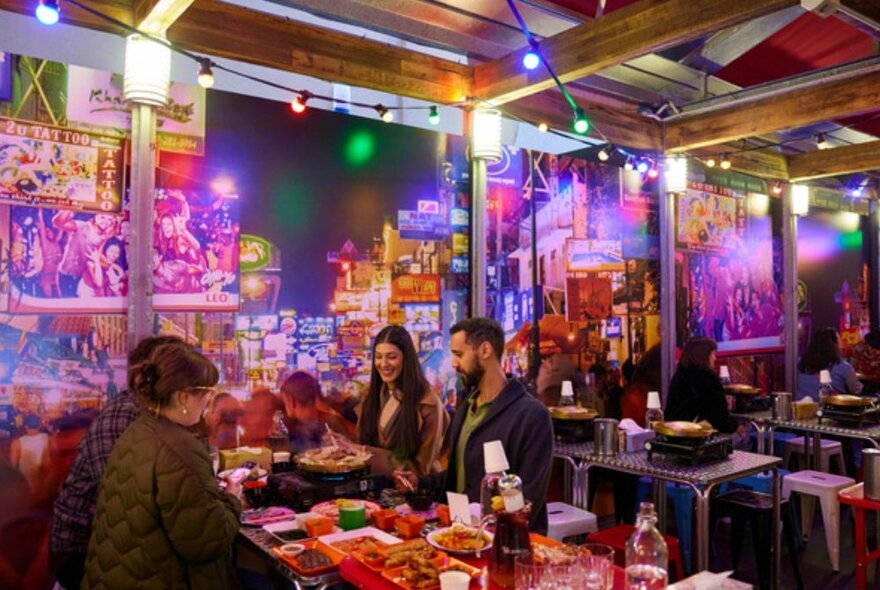 Cookie
Curtin House was one of Melbourne's first so-called 'vertical laneways'. But the tenant that put it on the map was Cookie. A bar, Thai restaurant and club rolled into one, this venue is worth the stairs. Perfect pad thai and sticky beef ribs are served with hand-picked gin, margaritas and Trappist monk inspired beer.
Mjolner
Getting inside Mjolner Melbourne is an achievement in itself. Weave your way down Hardware Street and look for the solid concealed door surrounded by iron gates. Head below street level for blazing cocktails in the bar or dine on Viking-inspired delights in the restaurant. Order your drinks shaken, stirred or served in a giant horn, then feast on roast bone marrow, charred venison, lamb ribs and more.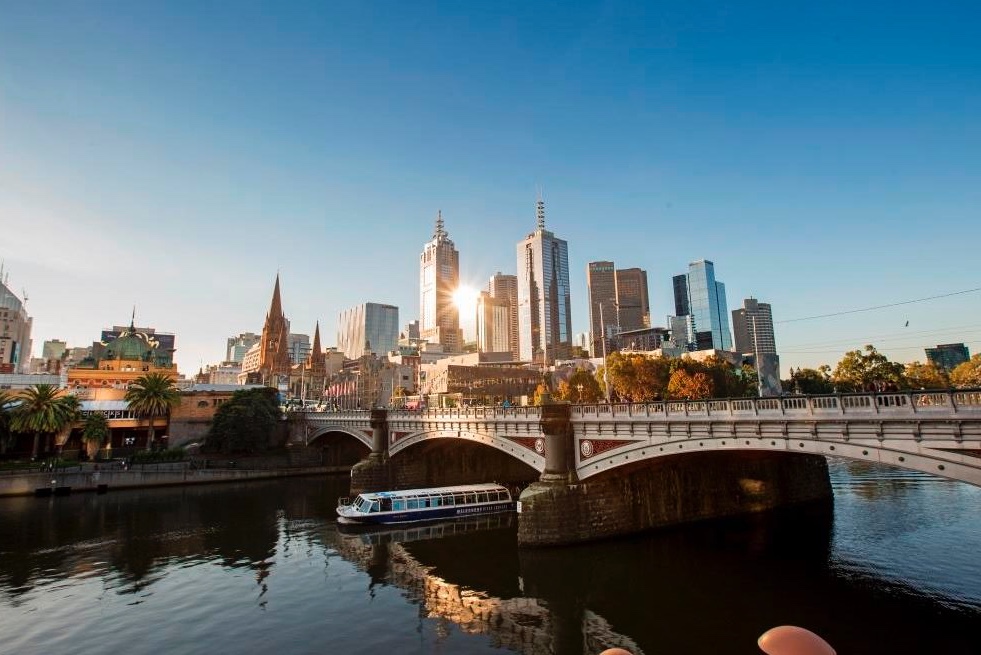 Mugen Ramen
What's more hidden than a tiny robot-themed laneway bar projecting anime from the ceiling? The neighbouring ramen shop with a secret basement bar. Located down Bligh Place off Flinders Lane with essentially no signage, it's not hard to skip right over Mugen. Detour down the lane and grab a seat in the minimalist dining room. Or head to the mood-lit basement, where classic Japanese films are projected on the wall.
Otōto
If discreet fine dining with dramatic Japanese flair is on your wish list, enter the world of Ototo. Dark and moody, lit by a rosy ribbon of light overhead, it's tailor-made for clandestine catch-ups. Take your seat by the bar and watch as expert mixologists shake up custom cocktails. Indulge in seasonal set menus, chicken karaage, deluxe sashimi and fiery dishes fresh from the grill.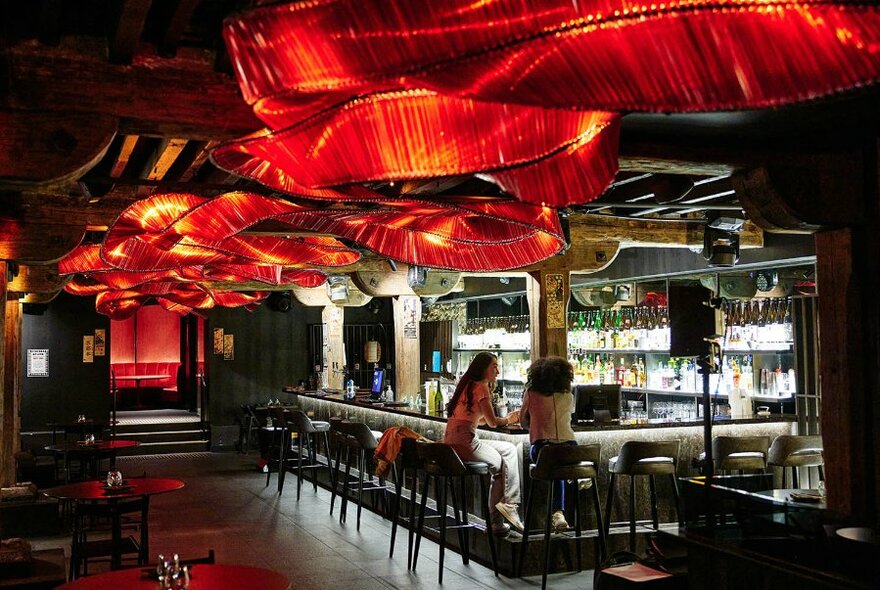 Tonka
You can't get more Melbourne than the back of an alley. Tonka's modern Indian cuisine is very well hidden in Duckboard Place. Try his next-level butter chicken, the crispy and aromatic bite-sized pani puri, and the prawn curry with toasted coconut.
Pinchy's
Midcity Arcade is probably one of Melbourne's most underrated foodie spots. Downstairs you can find a wave-mural izakaya, a robot dessert machine and one of the best ramen shops in Melbourne. Pinchy's awaits upstairs, bathed in neon-pink signage and drenched in champagne. Take your crew onto the leafy coutyard and feast on lobster rolls, truffle fries and sparkling rosé into the night.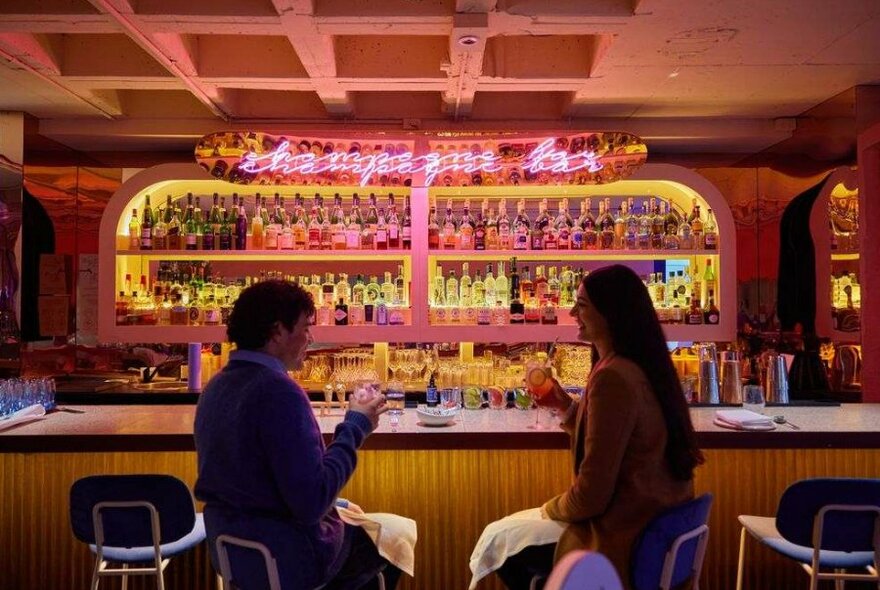 Pearl Chablis & Oyster Bar
Venture a little further down the arcade from Pinchy's to find its sister venue, Pearl Chablis & Oyster Bar. French wine and premium oysters are the heroes at this intimate spot, a marriage it calls nature's perfect pairing. Pull up a velvet stool at the bar, and consider the day's fresh selection. Try rock oysters sourced from around Australia. And order a glass from the country's (and perhaps the world's) largest Chablis library.  
Yum Sing House
Karaoke, Cantonese food and 1960s kitsch. Yum Sing House has all the good stuff in spades. Seek out the unassuming door on Sutherland Street, which gives way to an expansive, mood-lit dining room. Order everything from prawn toast and spanner crab croquettes to braised beef brisket. Try yuzu curd desserts, knock back an espresso martini and head upstairs to the secret karaoke room.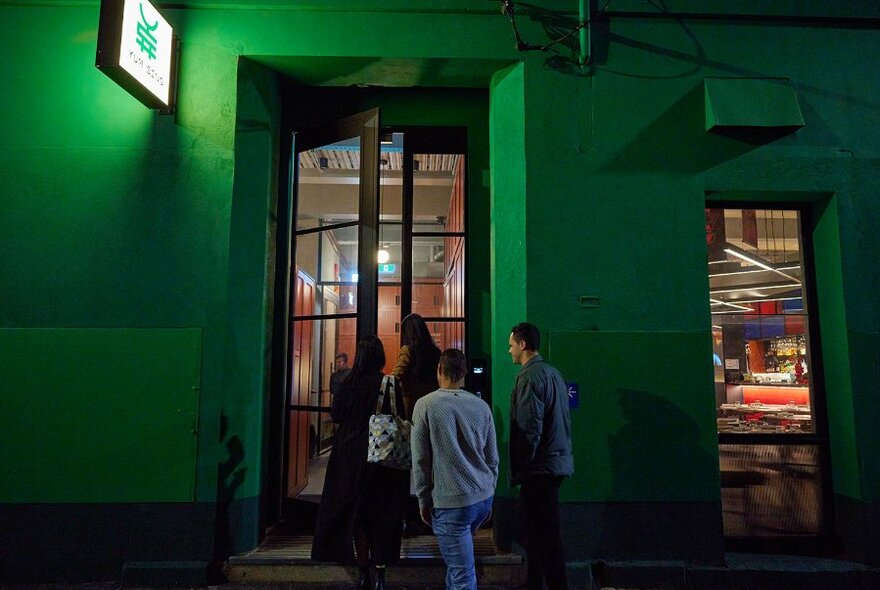 Dikstein's Corner Bar
This hidden gem might just be one of Melbourne's best kept secrets. Dikstein's is a narrow and cosy wine bar with an old-school pub vibe. You'll find it in a Victorian terrace on the corner of Bank Place and Little Collins Street. Feast on rustic bistro fare like the incredible truffle-loaded pizzas. If the weather turns it on, dine alfresco in the European-inspired laneway. 
Roule Galette
Peek down Scott Alley to find a slice of Parisian paradise at Roule Galette. Their savoury crepes (called galettes) come filled with ham and cheese, decadent truffle salmon and more. Pair it with a refreshing glass of cider for the full French experience. Then try neighbouring sandwich spot Croque Monsieur, another hole-in-the-wall gem for Melb-based Francophiles.
Serai
Melbourne has a fiery new spot for traditional Filipino food, hidden in a laneway. Venture down tiny Racing Club Lane to find Serai. Grab a seat at the chef's omakase table to watch your meal cooked over the open fire in front of your eyes. Pair colourful cocktails with dishes like wild barramundi and lamb ribs with sticky adobo sauce.
More hidden Melbourne restaurants
Last updated on Thu 14 Sep 2023