Melbourne's best hidden laneway cafes
Take a detour down Melbourne's laneways to find leafy cafes, tiny hole-in-the-walls and hidden gem coffee roasters.
Union Kiosk 
Go vegan, go to Union Kiosk. This tiny hole-in-the-wall in Howey Place specialises in 100 per cent vegan jaffles. Think dairy-free tofu scramble with ham, cheese and hollandaise. Or a meat-free cheeseburger inspired toastie. Don't forget to grab some vegan cookies to go.
Bakemono
Grab perfect shokupan, yuzu almond croissants and more at Bakemono Bakers. You'll find it in a converted garage on Drewery Lane, just off Little Lonsdale Street. This transformed nook has lush plants surrounding its wide timber entrance. And bench seats inside and out are perfect for enjoying your treats.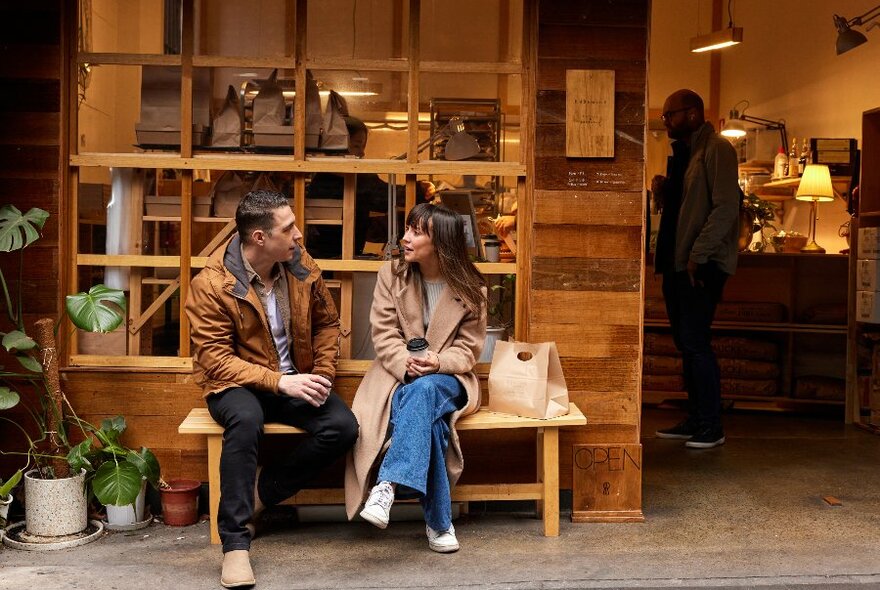 The Alley Edition
Howey Place is a covered arcade, rather than a laneway, but tiny Alley Edition fits the bill. This sweet hidden spot has plenty of cute touches, like a Yakult-shaped clock and crawling green plants. The fresh toasties and pastries are as good as the coffee.
Tulip Coffee
Tulip Coffee is a classic hole-in-the-wall, artfully decked out in pale peachy-pink, with a few tiny tables. Get cosy and caffeinated with a freshly-brewed cup of Tulip's own specialty house blend. Or take your coffee and a croissant away as you wander and browse the laneway.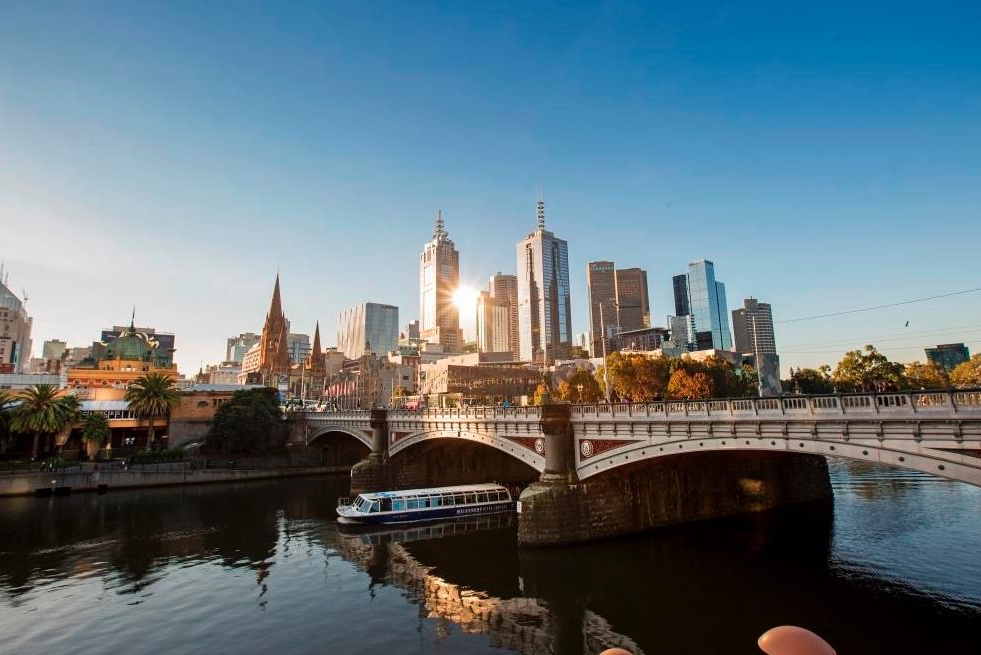 Morpha  
Fulton Lane is a top hidden brekkie destination, and you'll find Morpha tucked away in the corner. We rate the fruit-loaded, magnum-topped mascarpone waffles as a sweet indulgence. And the house-made salted choc crullers. For something savoury, try the spicy baked eggs with fried eggplant and roti. 
Cartel Coffee Roasters
Follow the smell of freshly roasted beans down Somerset Place to find the relaxed little hideaway, Cartel Coffee Roasters. With rotating speciality roasts on offer, try something new in your latte. Or grab a bite and skip straight to the craft beers and natural wine.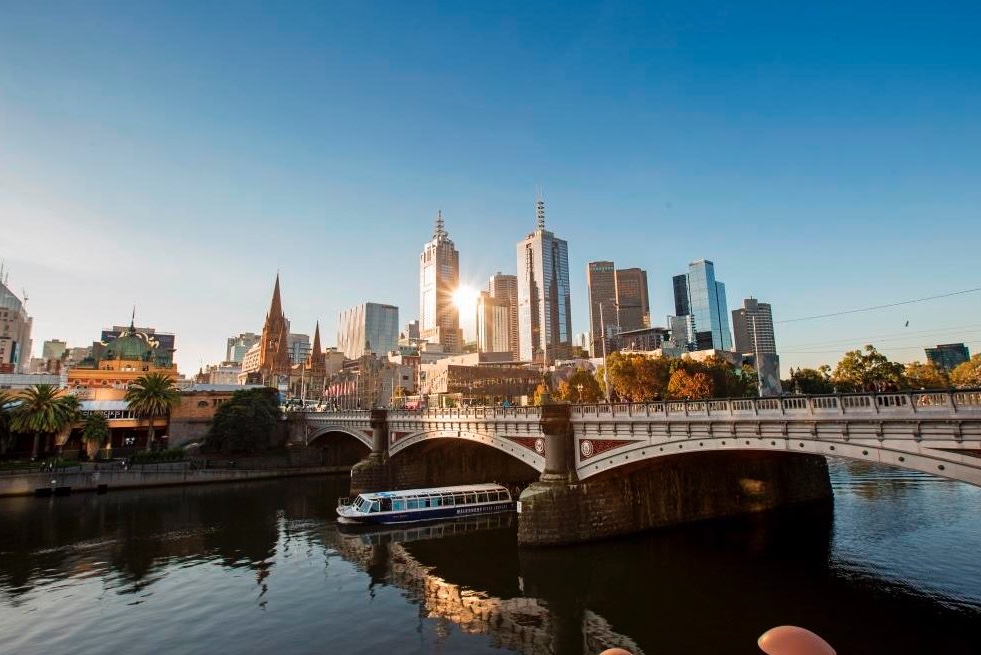 Traveller
Around the corner from coffee institution Pellegrini's, Traveller does a fine line of brews and pastries. Part of the Seven Seeds caffeine empire, the petite bolthole in Crossley Street is the perfect layover while perusing the small bookstores and galleries nearby.
Tom Thumb 
At only 2.5 metres wide, Tom Thumb is all too easy to walk past. Wedged between towering high rises and a carpark in Flinders Lane, this little winner serves flaky pastries and a cracking cup of coffee. Venture upstairs to find a spot to sit in this petite gem.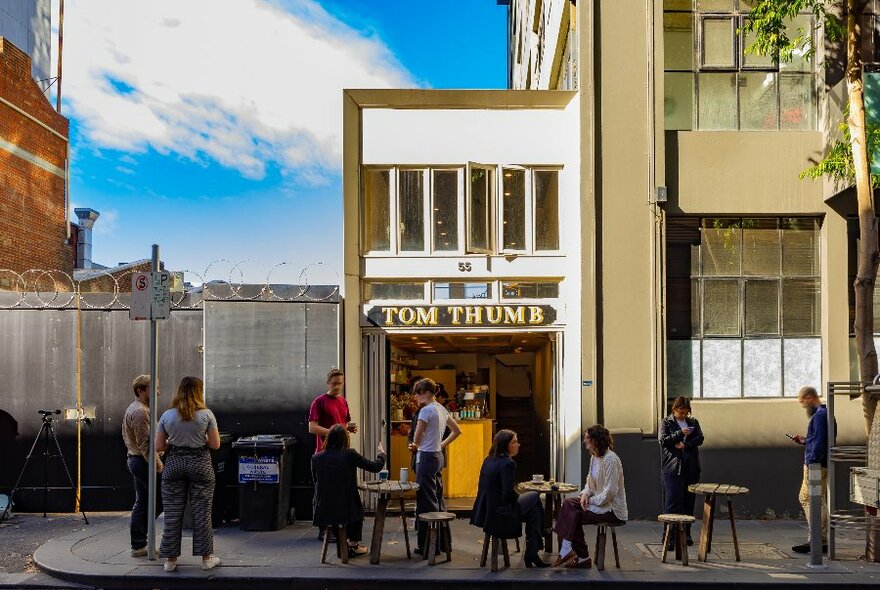 Chapter House Coffee
If coffee is a religious experience, there's no better place to grab a cup than Chapter House Coffee. Under the gothic arches of St Paul's cathedral, this quiet cafe serves delicious meals like bliss bowls, brekkie rolls and deli sandwiches.
Stand Up Cafe
There's no need to sit down at Stand Up Cafe – and besides, there's no room. Hidden at the back of a black brick building to the rear of Flinders Street, this place brews delicious cups of Seven Seeds coffee. Drink it out front, while admiring the gritty 'loading zone' vibe.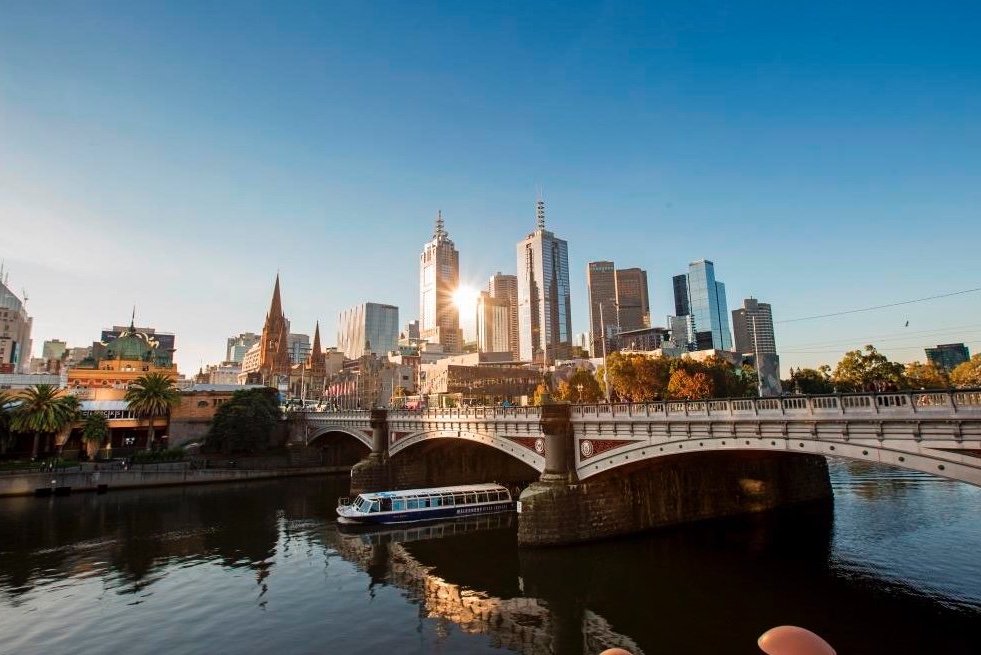 Jungle Juice
You'll find more than just juice at Jungle Juice. This pint-sized cafe in gritty Centre Place serves New York-style bagels. Plus excellent coffee, freshly squeezed juice and more adventurous bevvy choices. Our order? A Vietnamese iced coffee and the cheesy egg and bacon sensation, the McBagel. 
Tori's
Melbourne has been blessed with another adorable new laneway cafe. Tori's in Niagara Lane is cute as a button, and so are the treats. Perfectly handcrafted Madeleines, burnt basque cheesecake, friands and some special matcha-fusion delights. Think French patisserie vibes with Japanese flavour inspo.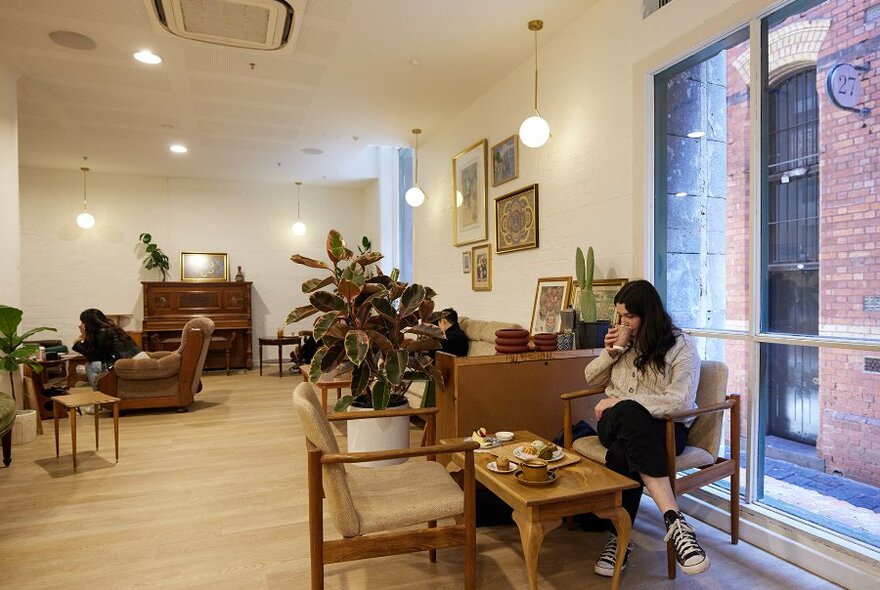 Overlay
Find serenity in minimal square footage at this chic hole-in-the-wall spot on Little Lonsdale. Overlay greets you with pared back interiors, all-white accessories and a curated selection of cakes and pastries. The iced pour over (served in a paper thin glass pot) is the perfect summer staple, or indulge in the cream-topped iced latte for a mid-arvo treat.
Seedling Cafe
Paleo-inspired and 100 per cent gluten-free, Seedling's plant-based goodies are as tasty as they are nourishing. Think smashed avo with vegan feta, coconut acai bowls and smoothies chock-full of fresh fruit. Just look for the vintage bicycle on the corner of Equitable Place.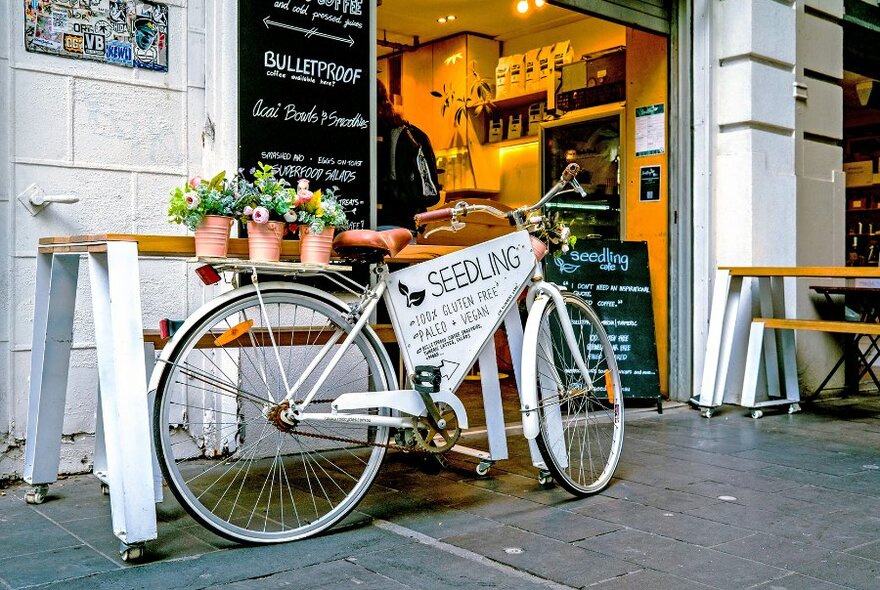 Maker 
Maker is in good company. It occupies the coveted corner of Hardware Lane and Little Bourke Street, alongside iconic watering hole Kirk's Wine Bar. Sleek interiors and reclaimed timber counters make for a dreamy space. Soak up the rays in the laneway and pair your locally roasted coffee and baguette with some people-watching. 
Ten Square Cafe
Venture a little further down Hardware Lane to find a cute little courtyard nook called Ten Square. Smash some oh-so pretty date hotcakes and a matcha latte. Plant-based brunchers will go wild for the vegan and gluten-free chocolate waffles. The colourful dish comes topped with honeycomb, meringue and fresh berries. 
Last updated on Fri 26 May 2023