Melbourne's best bars behind hidden doors
If there's one thing Melbourne loves, it's a hidden bar. Add the extra intrigue of a secret doorway entrance and we simply can't resist. Here's how to discover some of the best.
Trinket Bar
The main bar on Trinket's street level is all bright, sleek, vintage-inspired glamour. But Trinket is not all that it seems. Step into a mysterious wardrobe and you'll emerge into an ornate land of velvet couches and chandeliers. You'll find pizzas, bar snacks and magical signature cocktails on the menu. Try the appropriately named 'indulge your curiosity'.
Eau de Vie
Behind a heavy, unmarked door in tiny Malthouse Lane is Eau de Vie. Step into the warmth and get transported back to the speakeasies of the 1920s. The bar staff here are beyond expert, the cocktails are next level. They double-down on the hidden bar idea with their Whisky Room, which is secretly hidden behind a bookcase. This is where all the rare and exclusive whiskies live.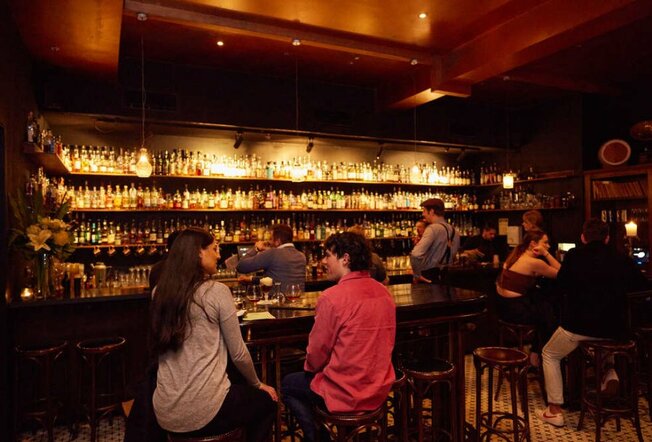 Bartronica
At Bartronica, arcade games and adult refreshments unite. But first you've got to find that obscure door leading down to an unremarkable tiled stairwell. Once you do, you'll land in a basement bar packed with classic arcade games and machines. Bartronica also has a fabulous selection of Japanese whiskies, as well as refreshing tinnies and seasonal beers.
Pearl Chablis Oyster Bar
Non-descript is an understatement for where you'll find Pearl Chablis & Oyster Bar, the sister location to Pinchy's. Take the escalator up to level 1 of MidCity Arcade and hunt around for the secret door. Push it open and explore this new mood-lit space, specialising in French wine, caviar and premium oysters. Pull up a velvet stool, order a glass from the country's largest Chablis library and unwind.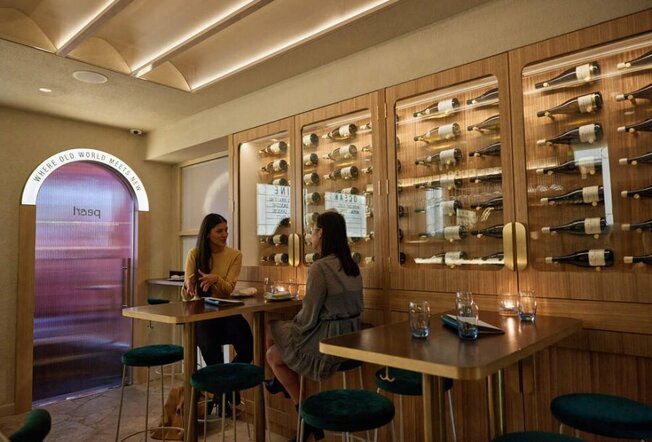 Bar Margaux
Who doesn't love a clandestine, late-night bar serving cocktails and French comfort food? A slowly rotating projection of a beckoning hand is all that leads the way into Bar Margaux. Sultry and sophisticated, the menu is all seasonal wines and substantial supper dishes. Saddle up at a counter table or slide into an intimate booth to imbibe.
State of Grace
State of Grace has a smart-casual Euro bistro and a stunning rooftop bar. But the real hidden gem? Fall From Grace, the cocktail den hidden behind a trick bookshelf. Pull down a book and the staircase is revealed. No one will find you here as you cosy up with a cocktail, like the 'somebody stole my girl', with vodka, St Germain, lime, apple and mint.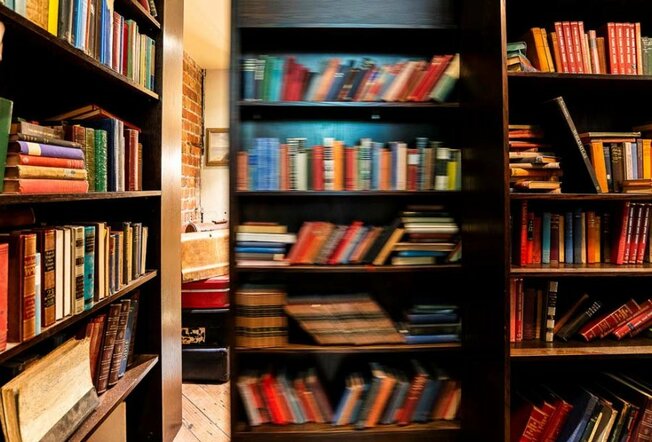 Heroes
Back with a brand new look, Heroes has taken over the former Nitro Lab ice cream space with a mini dumpling cocktail bar. After you've knocked back a bit of both, step inside the neon-topped elevator to explore the rest of this multi-storey party palace. Head all the way up for urban rooftop views or book a basement karaoke session.
New Gold Mountain
This Chinatown bar riffs on the dens of iniquity that sprang up during the great Victorian gold rush. Look for a bike and a '21' above a gold door and you'll find the stairs to New Gold Mountain. Lounge over two levels, richly decorated in beaded curtains and moody paper lantern lighting. Cocktails use 100 per cent Australian spirits and ingredients. Try the ginger infused 'Blinky Bill'.
Last updated on Tue 18 Oct 2022
Sign up to What's On weekly
Welcome! Thanks for signing up!