The best hidden shops and pop-ups in Melbourne
Melbourne is no stranger to unique boutiques hidden down arcades and laneways. Want to take it to the next level? Check out these 'blink and you'll miss it' secret pop-ups.
Purpose Precinct
Brand new to String Bean Alley, the Purpose Precinct is a cool Melbourne shop with a difference. Created in collaboration between Good Cycles and STREAT, it stocks products from over 20 social enterprises. Make your Christmas gifting count with thoughtful buys from brands like HoMie, Clothing the Gap, Sisterworks and more.
Mixed Business Store
Want a glimpse into Rone's jaw-dropping new exhibition TIME but haven't snagged a ticket yet? Make a beeline to this pop-up shop at Flinders Street Station. A little slice of mid-century Melbourne, Mixed Business Store is a shop trapped in time. Enter under the gaze of one of Rone's signature portraits and pick up work from local artists, makers and brands.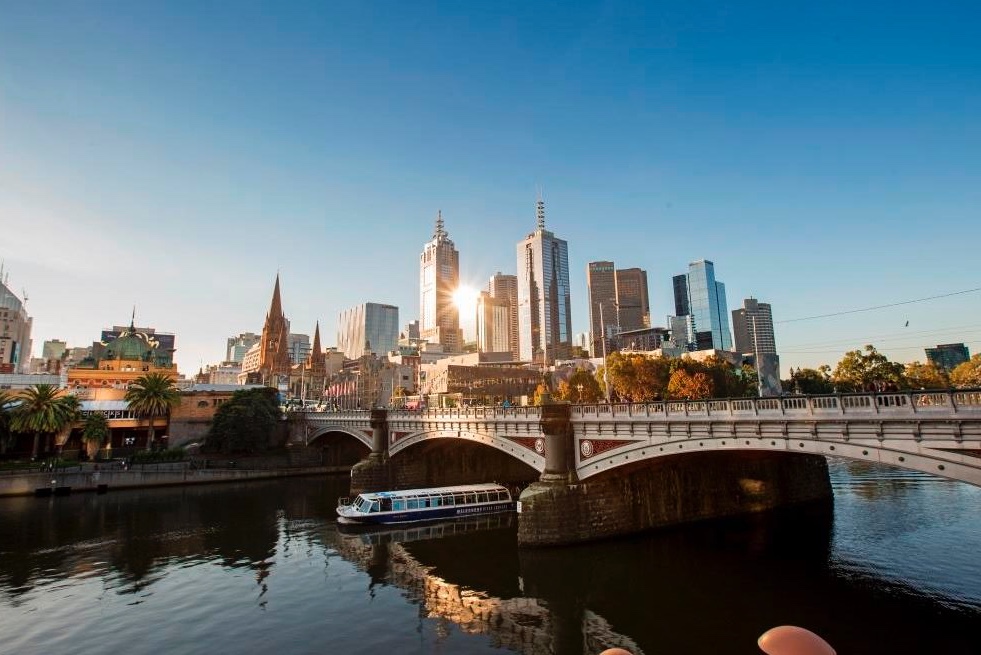 Beekeeper Parade
Want a bag that's good for people, animals and the planet? Then make a beeline for Beekeeper Parade at its new Swanston Street pop-up. From backpacks and tote bags to wallets and toiletry bags, everything at this social enterprise is upcycled from textiles otherwise headed for landfill. They look smart, are 100 per cent vegan, and every purchase helps to educate kids in Cambodia.
LaGuapa Outerwear
The secret to Melbourne style? Shopping at secret 'blink and you'll miss it' pop-ups. Start in Docklands and order a custom-made "shacket" from LaGuapa Outerwear. They're sustainably made from vintage wool blankets, and each piece is cut individually by hand. Whether your flavour is mint green and pastel pink or royal blue and jet black, there's a shirt-jacket for you.
Mr Cuff
It's 2022, you're back in the office, and your pants from 2019 just don't hit anymore. Enter Mr Cuff, a bespoke menswear brand offering tailored looks. Think custom pants, ready-to-wear shirts and head-to-toe looks made just for you. The pop-up on Howey Place is open until 6pm Monday-Friday, so swing by after work and let the magic happen.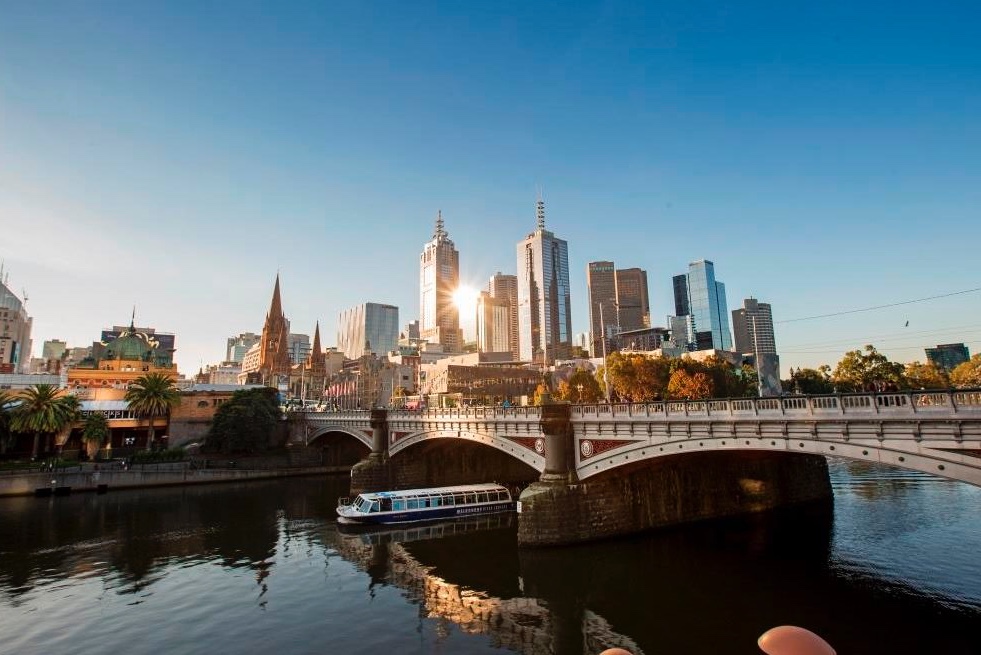 The Naughty Vegan
The Naughty Vegan is committed to creating the most delicious and creamy plant-based chocolate. The Hardware Lane pop-up has a philosophy built on ethically made products that are better for the planet, without compromising on taste or texture. Pop in and grab some of the rocky road, it's so good you'll be asking yourself, is this really vegan? It's made right here in Melbourne with 100 per cent Belgian chocolate.
Aaron Fluck
A new boutique has flown into town, cementing Carlton as our new go-to for stylish pop-ups. Aaron Fluck stocks women's fashion inspired by the Australian land. The pieces are designed and hand-crafted right here in Melbourne. The brand's sustainable values ring true in the range of made-to-order pieces and limited production runs.
Mary Martin and String Bean Alley
Mary Martin has books for all tastes, including timeless classics by Aussie writers. Serious book-lovers will thrill to Bodies of Light, Jennifer Down's astounding new novel. Or play lucky dip with a 'blind date' book, wrapped in paper to keep the contents a surprise. Explore more of String Bean Alley at the Summer Night Market.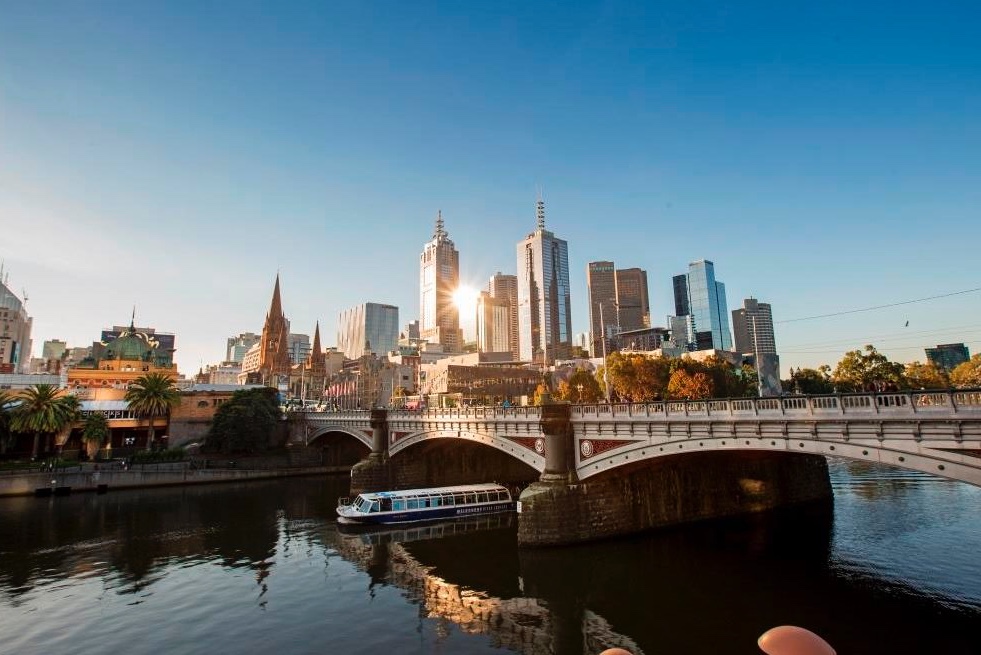 Kerrin
Deck out your summer wardrobe with classic staples from Melbourne resort wear label Kerrin. The men's fashion label is popping up with a holiday shop in Howey Place until 21 January. Stock up on retro boardies and corduroy bucket hats for your beach trip. And live out your White Lotus fantasies with breezy cotton shirts printed in Italy.
Yesign  
Hands up who likes chocolate? Hands up who fancies themselves as a bit of an artist? What if you could bring the two together and make art out of chocolate? Well, at Yesign, an artisan chocolate store popping up at the District Docklands, you can. At their painting classes, you use chocolate 'paint' on a solid chocolate 'canvas'. You can also buy a kit and do it at home. 
Melbourne Visitor Hub
Not only can they help you plan an epic day in Melbourne, the team at the Melbourne Visitor Hub can also help you pick out the perfect locally sourced gift. The hub's new retail selection features gorgeous products from Victorian makers, designers and artists. Pick up bold resin jewellery made with preserved native flowers, hand-painted ceramics from Indigenous designers, Melbourne tram socks, and more. Visiting the gardens? You'll also find the goodies tucked away in the Fitzroy Gardens Visitor Centre.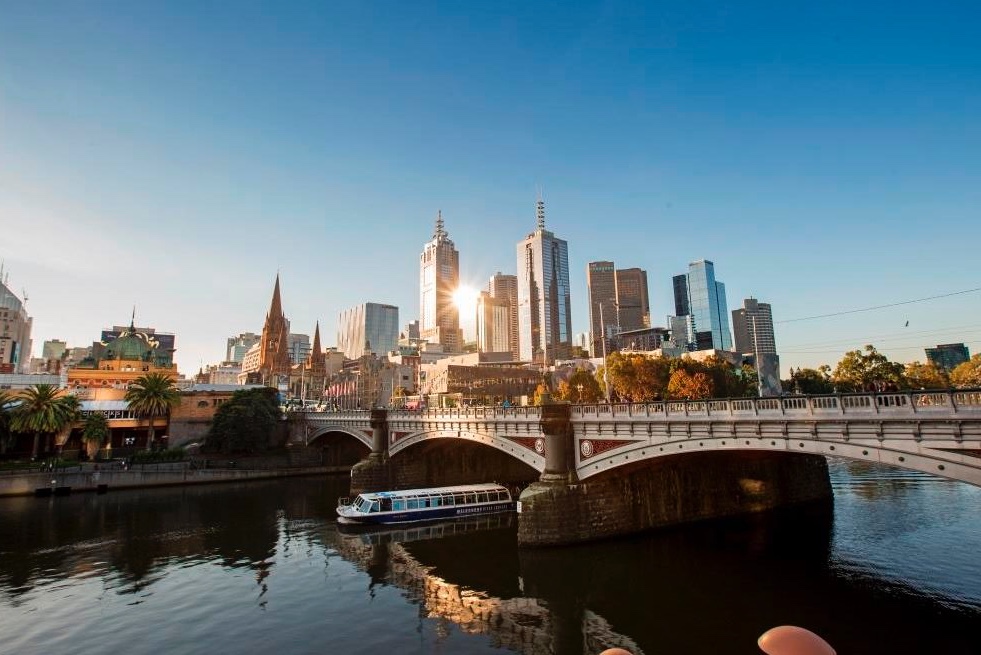 Van Der Kooij
Invest in forever fashion at sustainable Carlton pop-up Van Der Kooij. Head in-store to try on the luxury label's pieces, made from organic fibres and repurposed textiles. With bursts of colour and creative use of volume, the vibe is romantic and fashion-forward. The garments are all Australian-made, with the exception of the store's gorgeous knitwear. And for every product made, a tree is planted to reduce carbon emissions.
Last updated on Thu 18 May 2023