The best places in Melbourne to take photos
Looking for a great outdoor activity? Photograph some of Melbourne's stunning landmarks and spice up your Instagram game.
Vibrant display on Flinders Street Station
A state-of-the-art lighting system has breathed new life into one of Melbourne's most captured landmarks. The night-time transformation of Flinders Street Station's classical architecture is breath-taking. Depth is created by shadows and varying intensities of light. Keep an eye out for dazzling light shows for major events throughout the year.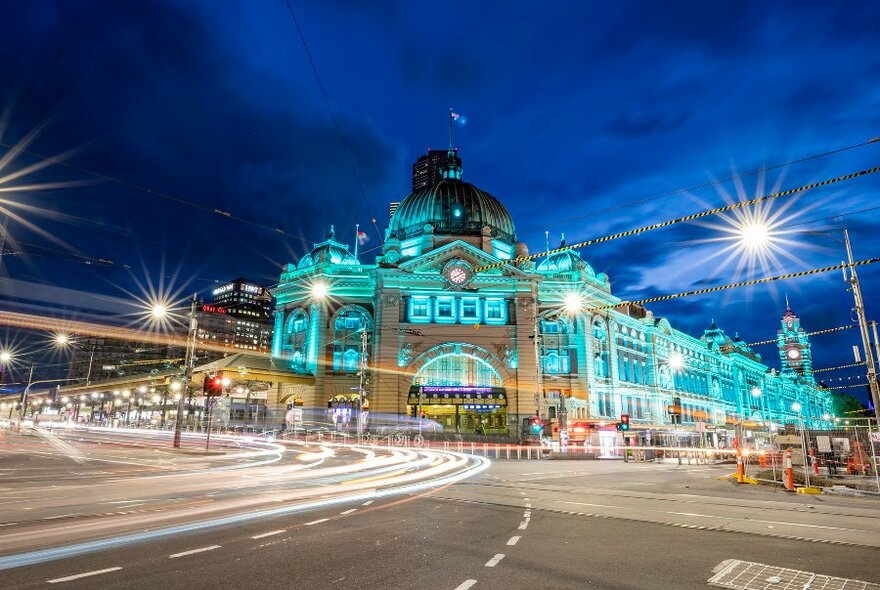 Docklands sunsets
This one's a favourite among photographers. Docklands is blessed with colourful sunsets and glittering skylines. Witness the magnificent colours of the city lights blending with the sky at sunset. Capture the sparkling lights reflecting off the Yarra River with an etching of boats. Then stop by Victoria Harbour's Light House. Every night after dark, the building projects Melbourne's weather in real-time, with stunning abstract light installations.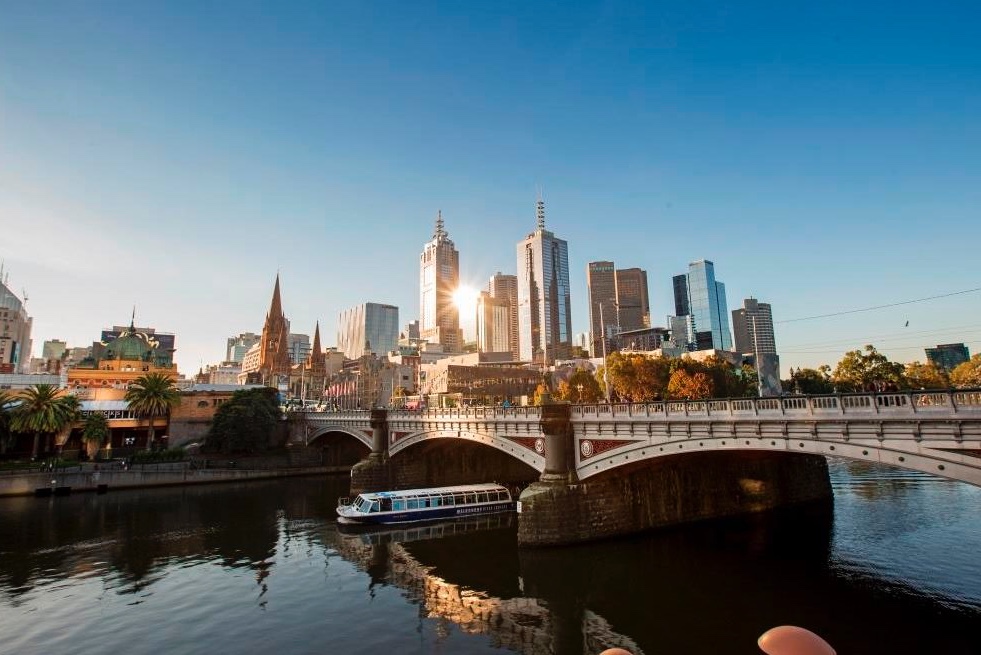 Melbourne city laneways and street art
Melbourne's street-art covered laneways are among the city's most iconic sights. Awesome spots to discover include ACDC Lane, Croft Alley and Tattersalls Lane. Get out and explore Flash Forward. Local creatives are transforming more than 40 laneways with epic art and installations. You'll want to capture them all, from immersive Highlander Lane to the exuberant Rainbow Alley.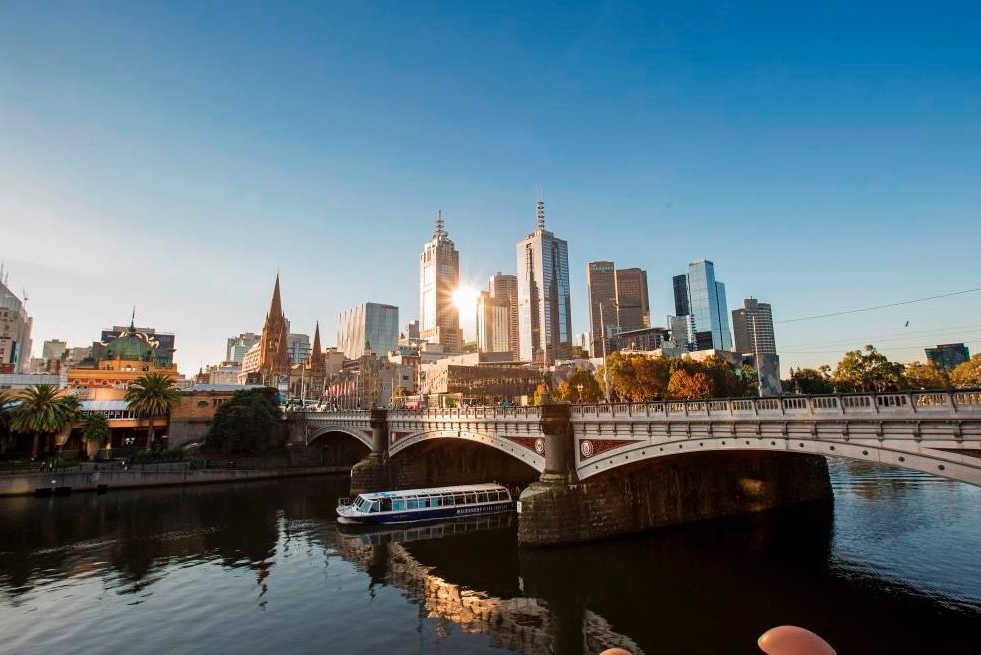 Centre Place's laneway vibes
One of Melbourne's first laneways, grungy Centre Place is a magnet for photographers. The mystical little alleyway is a unique trove of street art. You don't have to look far to find colourful murals, stencil work and graffiti. Grab a coffee and bagel for your walk from hole-in-the-wall cafe Jungle Juice Bar.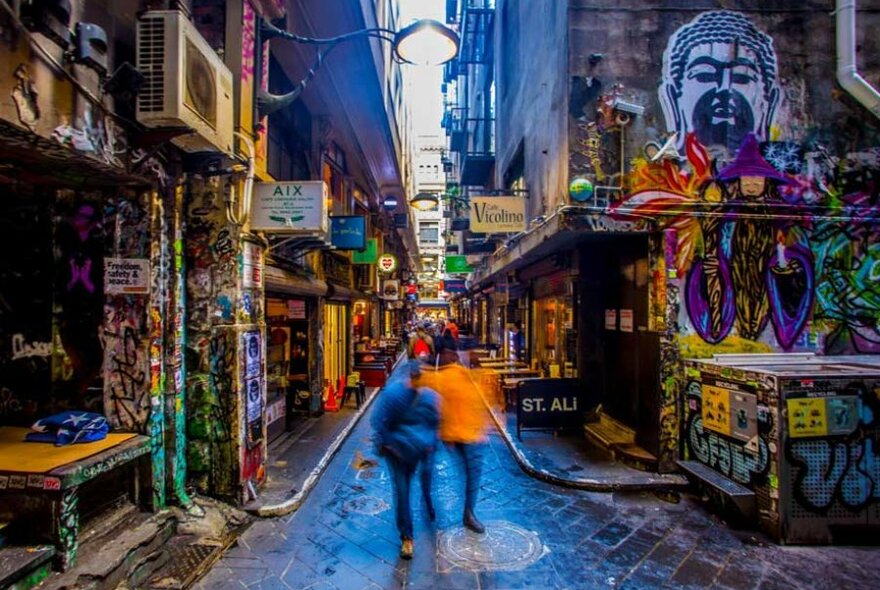 Princes Bridge 360° views
Princes Bridge is one of the busiest footpaths in Melbourne. Stop and enjoy uninterrupted views of the Yarra River. From Princes Bridge, you'll be able to spot historic Southbank buildings on one side and the MCG on the other. The famous Arts Centre Melbourne spiral tower, Melbourne Skydeck and Flinders Street Station all look close enough to touch. Or stand along the river and snap the bridge itself!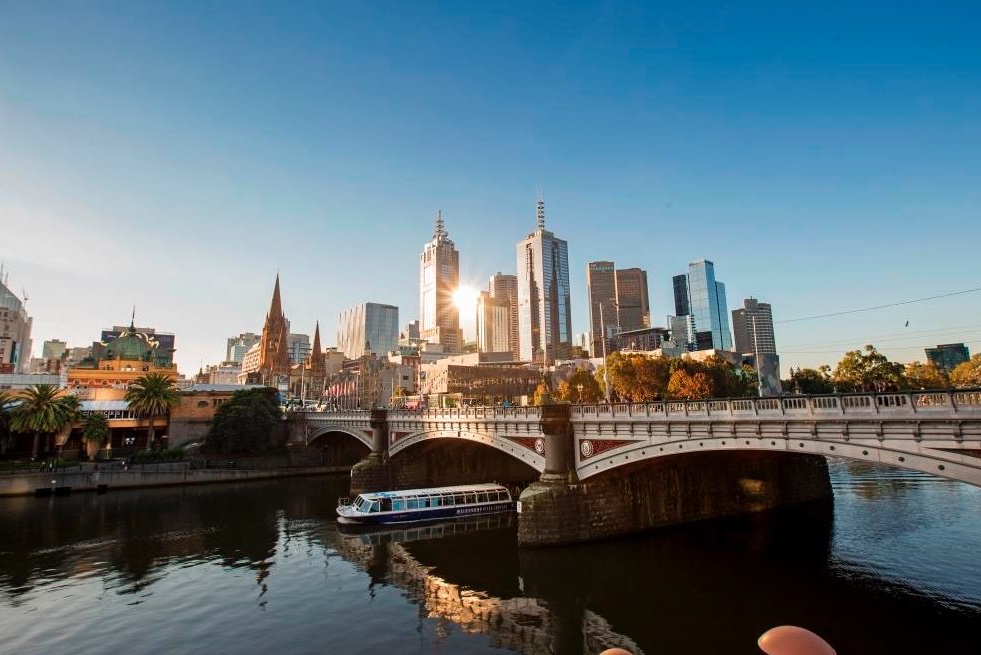 Look out over the Yarra River
There are countless classic shots waiting for you all along the Yarra River. Immerse yourself in city lights and catch a view of the unforgettable skyline at sunset. Yarra River is a famous spot for its spectacular bush scenery. Ride a bike, jog or take a walk along the waterways, stopping in at Melbourne's best waterfront restaurants and bars. You'll witness mesmerising views and feel a million miles away from the city.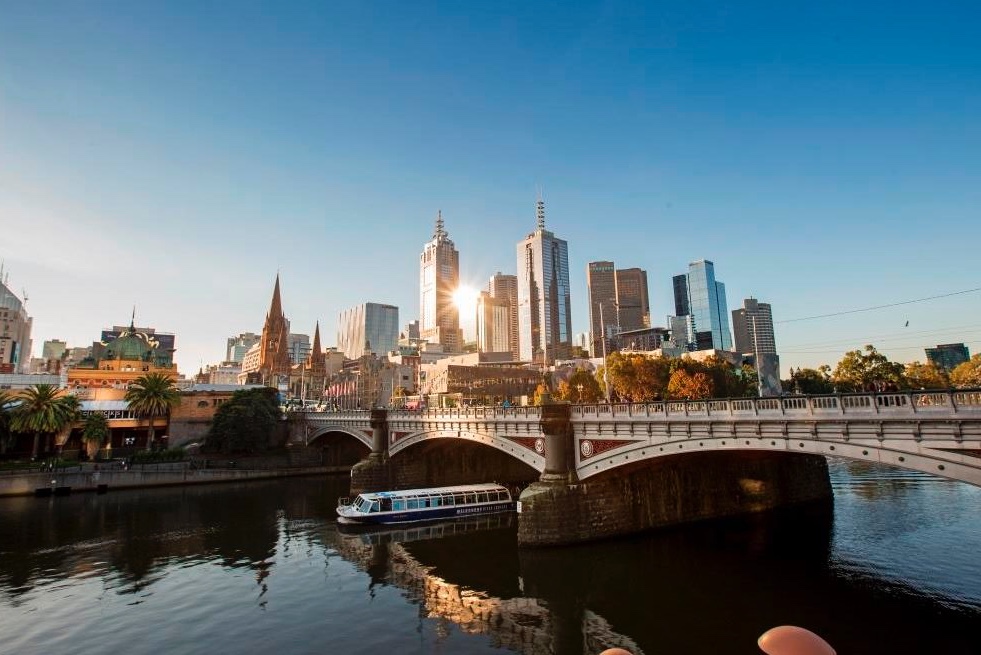 Royal Botanic Gardens' stunning scenery
Appropriately named, Ornamental Lake is a picturesque spot nestled within Royal Botanic Gardens. Home to a cluster of distinct islands, the lake is a fantastic sunny picnic spot in all seasons. Snap a pic of Guilfoyle's Volcano. Constructed in 1876, this historic water reservoir captures panoramic views of the city. Take a lunch break and feast on ricotta hotcakes overlooking the lake at The Terrace. Then explore other picture-perfect spots like Fern Gully, the Bird's Nest, the Grotto, and the arid garden.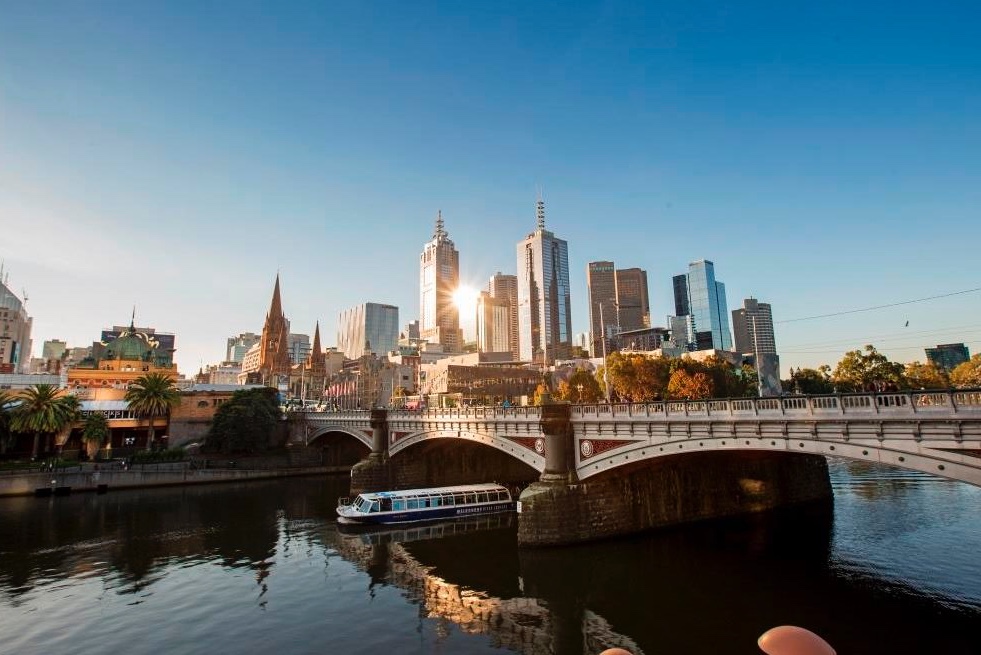 Magical spaces in Fitzroy Gardens
Take a walk through Fitzroy Gardens. You'll capture majestic pathways lined with elm trees, flowers and ornamental shrubs. Don't miss the Model Tudor Village built back in the 1940s and get a shot of the gardens' famous trees. See the preserved Scarred Tree, once used by Aboriginal people to make shields and canoes. The near 300-year-old Fairies' Tree features a series of lovely carvings. Spot animals, birds, and bush spirits.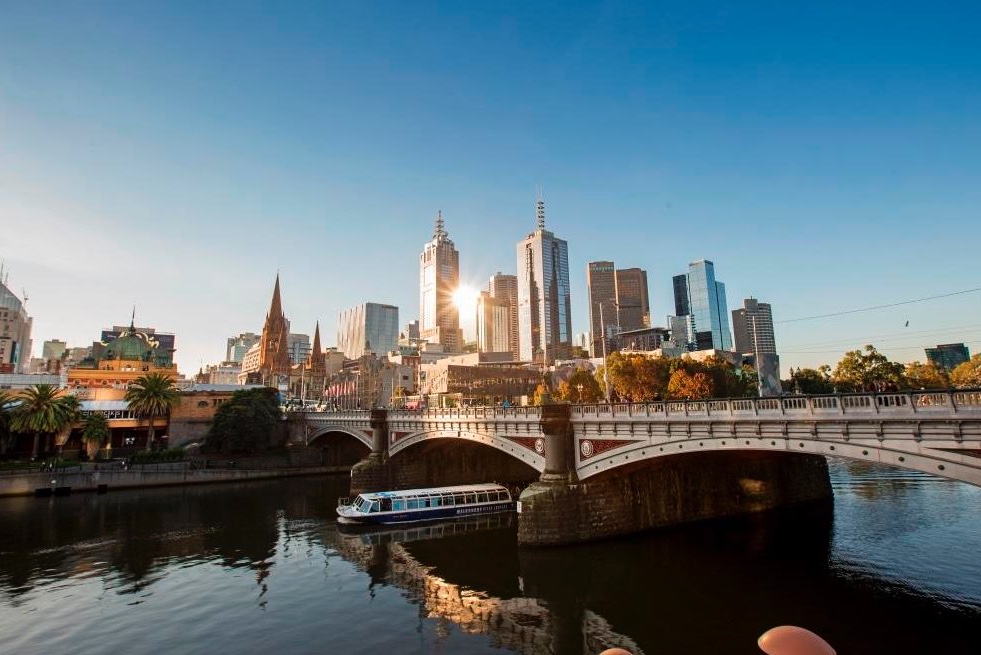 The Shrine of Remembrance steps
Take a picture and a moment to reflect at Melbourne's war memorial. The steps of the Shrine offer panoramic views over the gardens and the city. Capture the geometric grass squares and the eternal flame in the forecourt. Or point your camera back at the columns and carvings of this iconic landmark.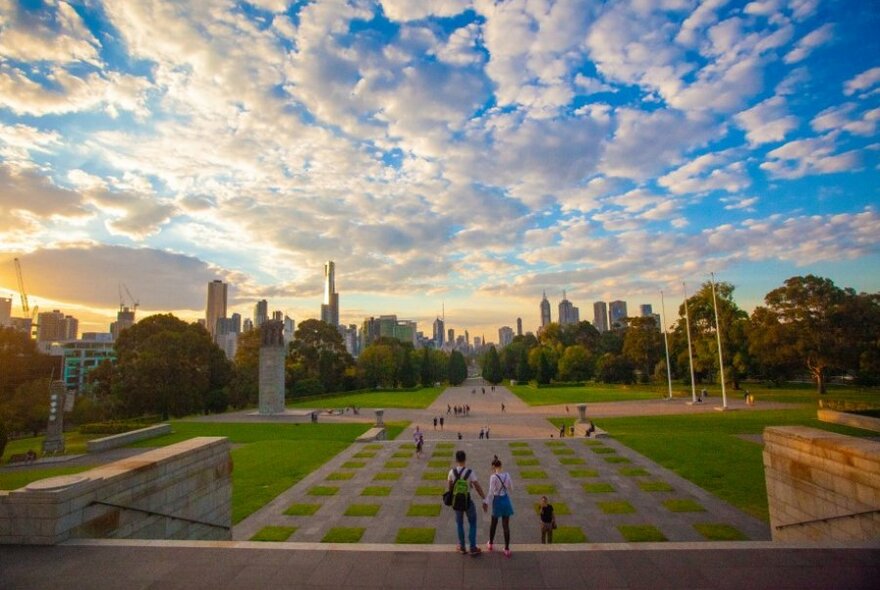 Chinatown's lanterns
Little Bourke Street is home to the cultural district of Chinatown, in the heart of Melbourne's CBD. Step through golden-roofed gateways and let the lights guide you into a whole new Asian world. Seize the captivating sight of Chinatown's red and gold lanterns. Hanging throughout, they brighten the path between local traders.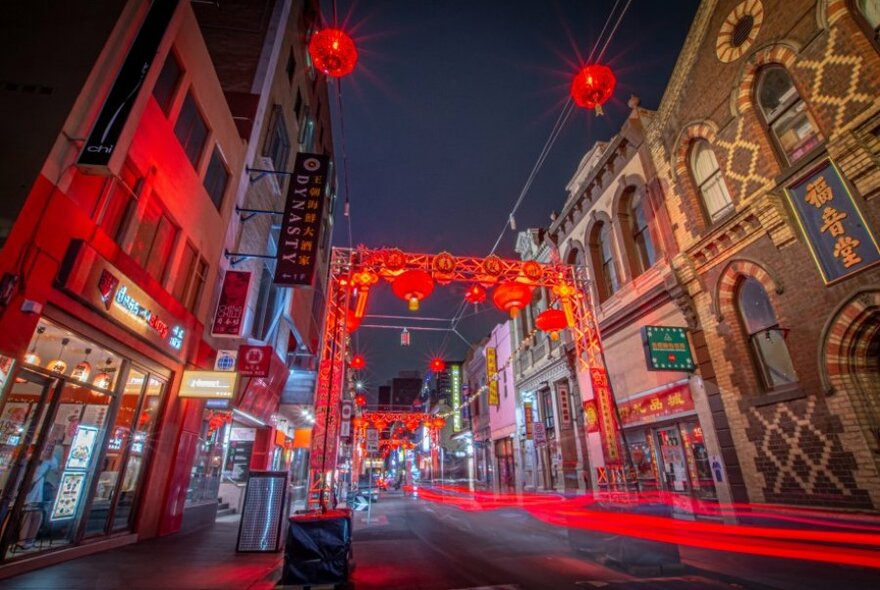 Neon spots
Melbourne is known for it's hustling and snap-worthy laneways. As the sun sets in the city, capture a vibrant scene full of brightly coloured lights and glowing neon spots. Look out for illuminated local businesses. The iconic neon-bright signs of Pellegrini's and City Hatters will give your 'gram a total glow-up.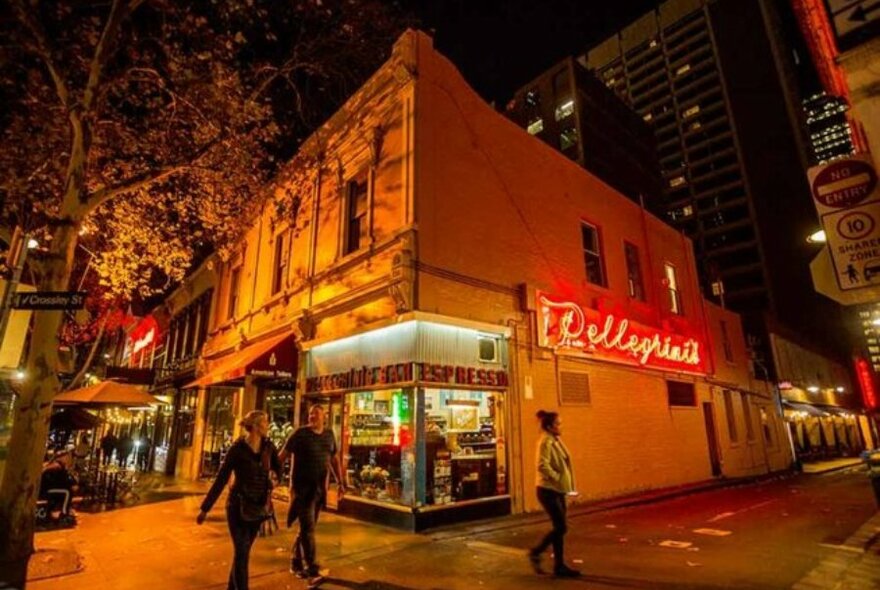 More photo-worthy spots to explore
Last updated on Wed 23 Aug 2023