Six rare old photos of Melbourne
Social media sensation Old Vintage Melbourne is known for sharing historic imagery of Melbourne's iconic buildings, forgotten shops and stunning landmarks.
The man behind the Instagram, Chris Macheras, is releasing a new book of fan-fave flashbacks and rare city scenes. Read on for a sneak peek at six snaps from the book.
Young and Jackson, 1965
Considered one of Melbourne's most iconic pubs, this Young & Jackson throwback is 160 years in the making. Back in the day, ads on the front of Y&J leant more neon than digital. Pictured here you can see tourism ads for Tasmania; the Japanese electronics and appliances brand National (later renamed Panasonic); Taubmans Paints and HBA Health Insurance.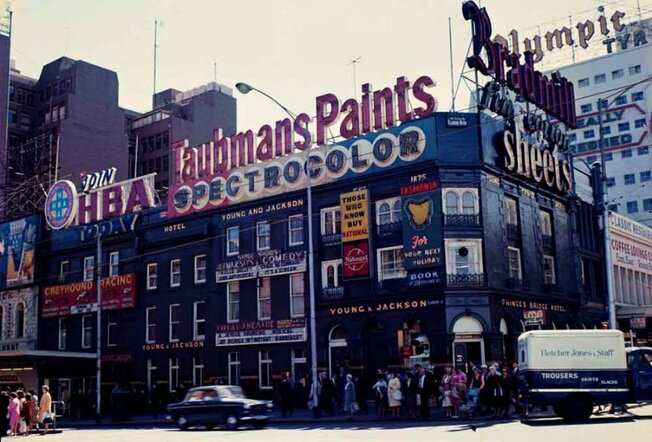 Royal Arcade, 1973
Nowadays Australia's oldest intact shopping arcade is home to Spellbox, Koko Black and KICKSTW. Back in the '70s, you were more likely to find quaint spots like 'Young Madam Fashions'. The beautifully domed ceiling and centre stalls look just about the same today!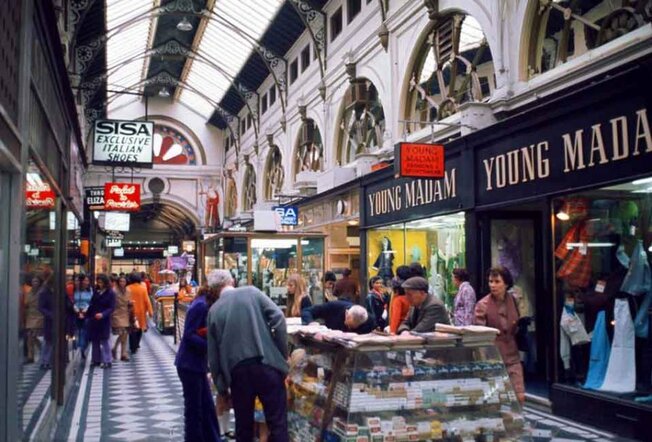 Flinders Street Station, 1975
How far this little corner came since its humble beginnings as a fish market in 1900. It's all bell bottoms, big hair and Ford Falcon XBs outside Flinders in the '70s. Note the $2 million National Gallery Cultural Centre fundraising poster – nearly $15 million in 2021 money!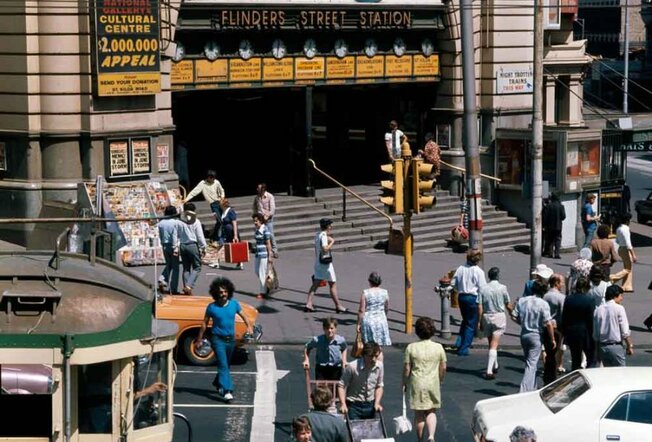 Bourke Street, 1974
What's that snazzy mustard vehicle rolling down town? Why that's one of Melbourne's stunning PCC class trams. These beauties were phased out for the newer Z class model (also seen in this photo). Either one was a stylish way to ride, whether you were heading in to work or to grab hardware essentials at McEwans.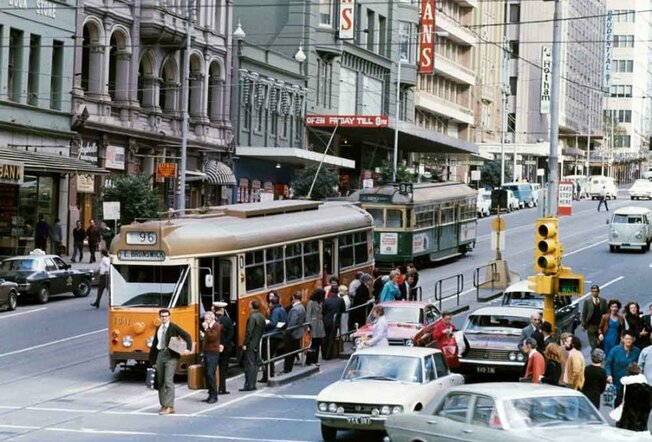 Collins Street, 1962
Pencil skirts, burnt yellow taxis and brandy advertised on the front of a tram. It doesn't get more '60s than this snapshot. Some original architecture along the east end of Collins Street had already been demolished by the time this photo was taken. But glimpses of the Rialto and Olderfleet buildings offer a look at Melbourne's surviving Victorian-era builds.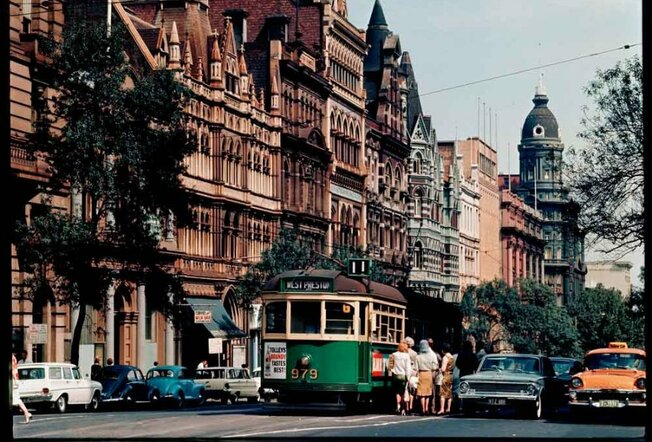 City Square, 1980
By the 1980s, this concrete jungle had been transformed into a tranquil city hideaway. Cascading waters and tranquil reflecting pool made it the perfect spot for a break from hot summer days. Melbourne history boffins will recall the curious tale of Carl Powell. The 12-year-old boy vanished into the reflecting pool for two hours before emerging unscathed!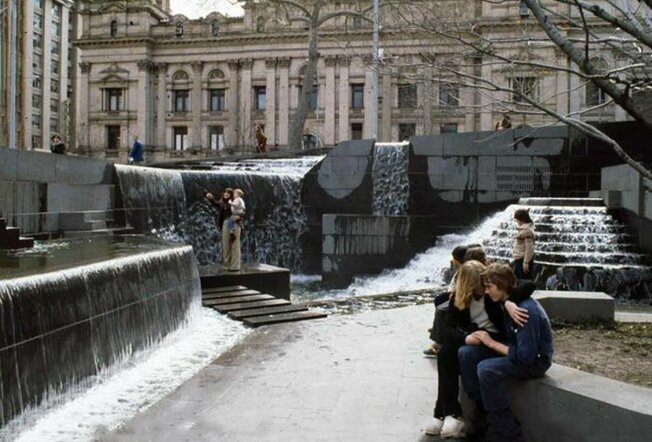 Last updated on Wed 19 Oct 2022
Sign up to What's On weekly
Welcome! Thanks for signing up!