Guide to Melbourne's best street art
Melbourne is renowned for its street art. Get the lowdown on where to find it and what to look for, or map out your next visit with our street art walking guide.
Flash Forward
Flash Forward is the epic creative program taking over 40 city laneways with music, murals and more from the best local talent. Roam the city to find stunning new street art pieces popping up. Check out our guide to the completed works so far.
Mornane Place
Transport yourself to Europe in a little laneway behind Grossi. This immersive vista of Venice comes from artist Micah Nagle. Other beautiful hidden pieces by this artist include murals of sword-bearing kittens and David Bowie.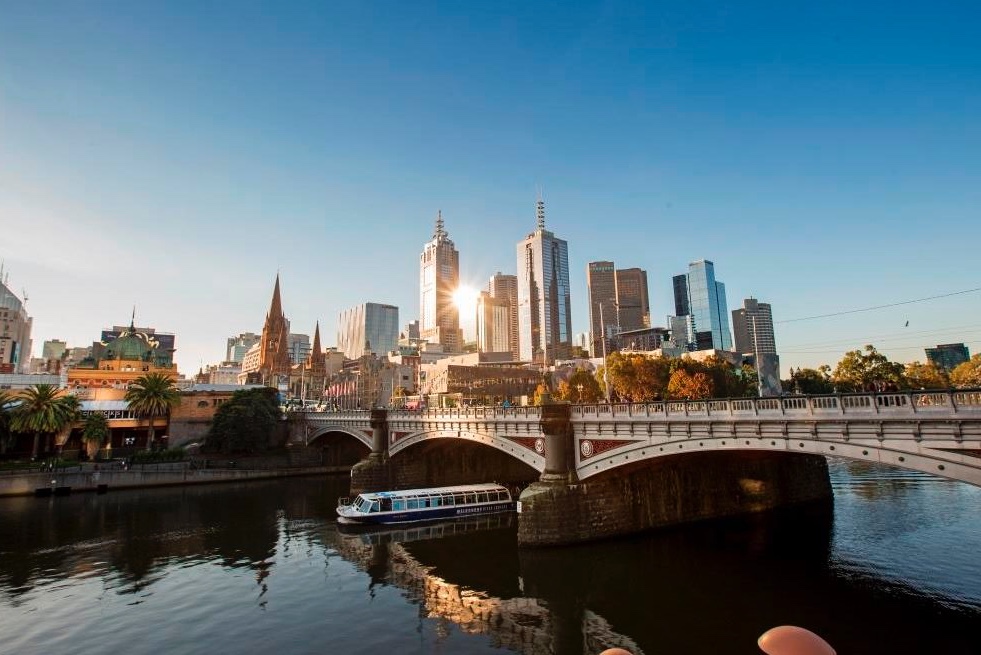 Outdoor Living
This dreamy neon scene emerged like a bright, blooming gift for city dwellers during lockdown. Installed on the Hanover House building, the painted mural-slash-LED piece was inspired artist Atong Atem's vintage European wallpaper collection. Outdoor Living is part of the new Beulah project in Southbank.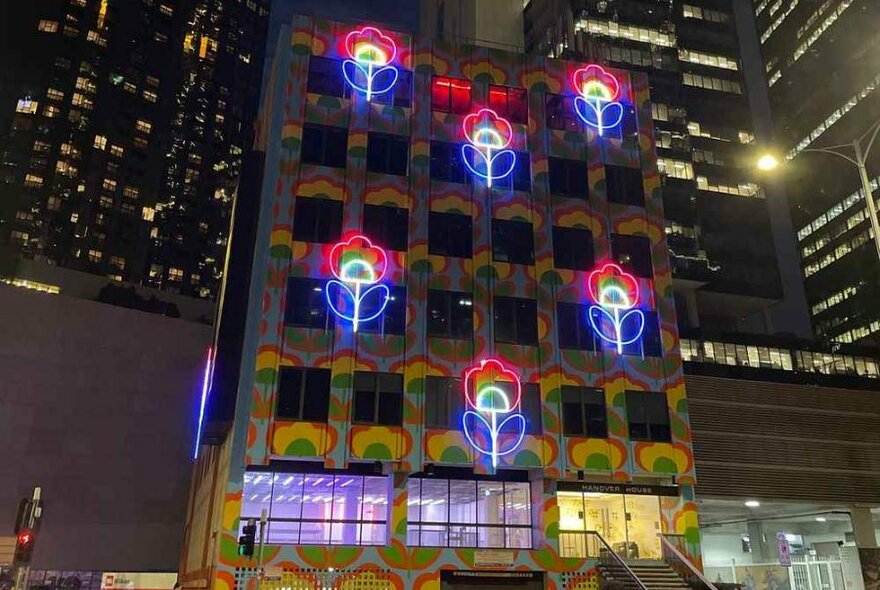 Hosier Lane
Melbourne's most iconic cobbled laneway has been beloved by photographers for decades. This is a shifting canvas, though, with graffiti disappearing and appearing overnight. Perhaps the most memorable is the large-scale spray-paint mural by artist Adnate. To see his 23-metre-high realist mural, look up.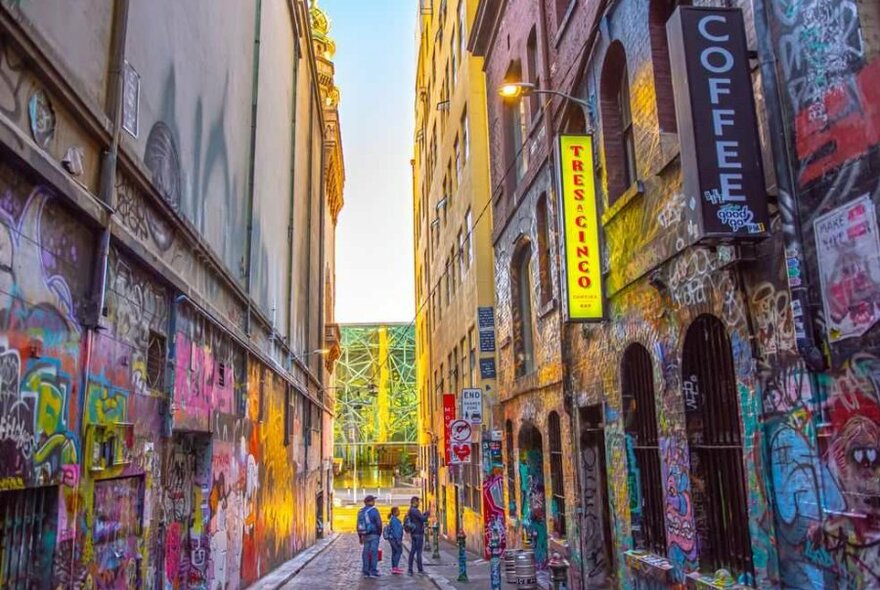 Presgrave Place
Hidden off Howey Place you'll find a miniature outdoor art gallery that's equal parts kitsch and grunge. The street art here leans toward the three-dimensional. Find dozens of mismatched frames filled with tiny sculptures and drawings bursting off the walls.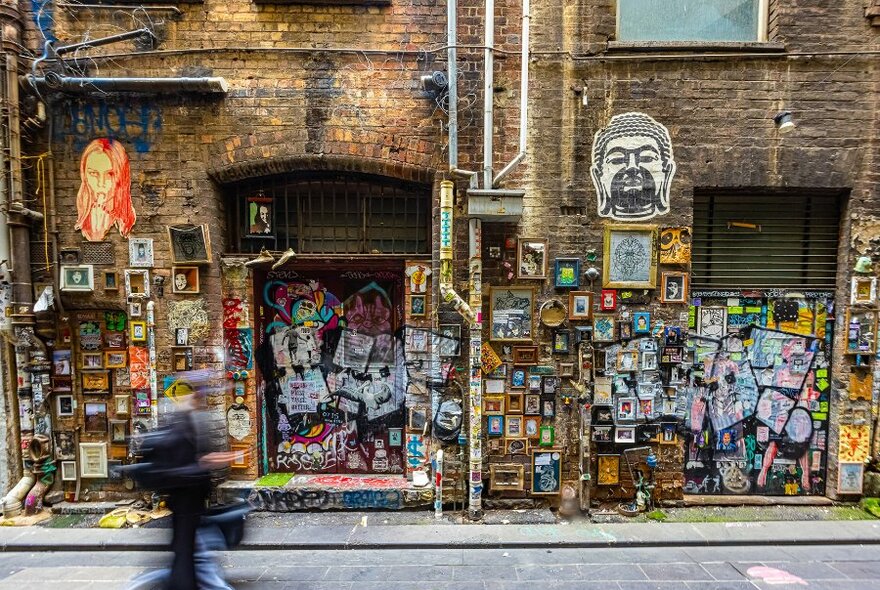 Meyers Place
Meyers Place was home to the eponymous bar that launched Melbourne's laneway revolution. Now one of four thoroughfares transformed by our Green Your Laneway program. Here, you'll find a Mike Makatron mural. Admire his beautiful urban jungle, then enjoy cocktails and NYC slices from Pizza Pizza Pizza.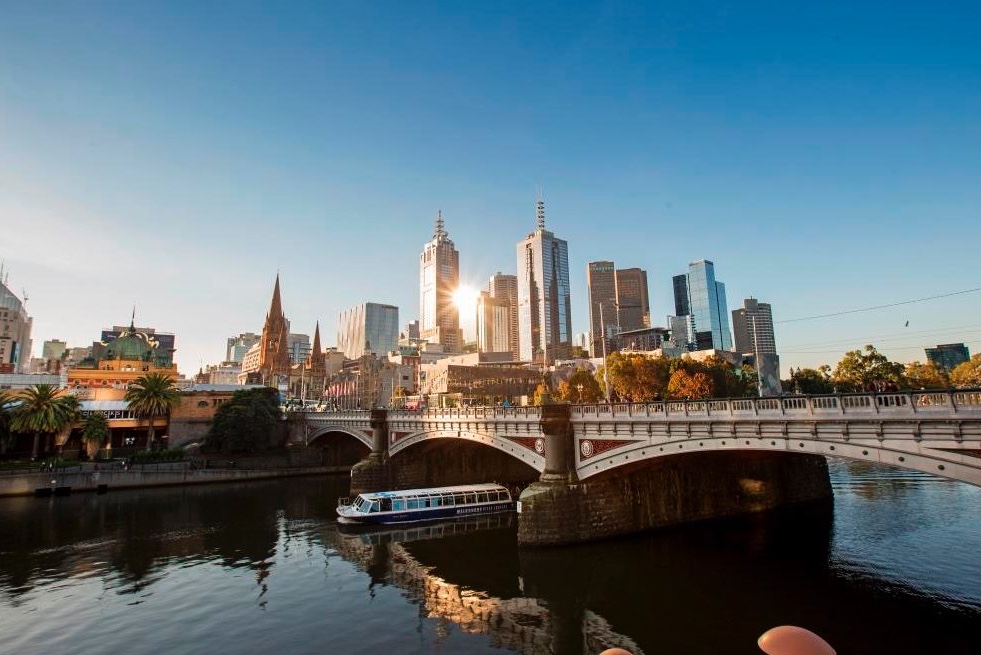 AC/DC Lane
Named after the legendary Oz rock band, AC/DC Lane is a nexus for music and street art. Marvel at sticker-bombed windows. Check out murals of AC/DC's Malcolm Young, and Mike Makatron's 3D sculpture of Bon Scott bursting through the wall. While you're here, you can stop by one of Melbourne's newest venues, Bar Bambi.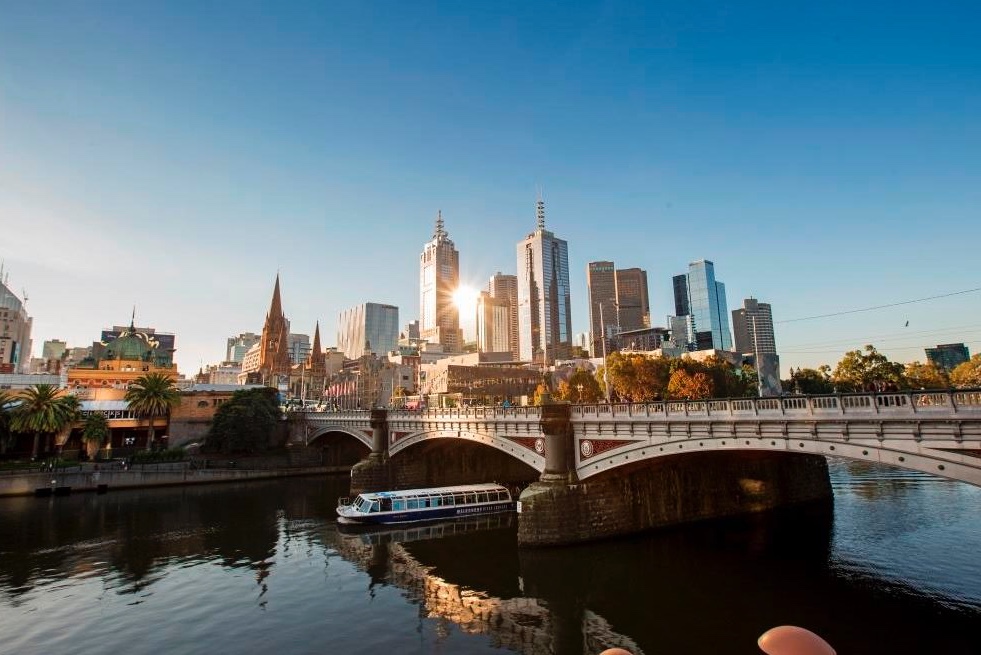 Duckboard Place
Big murals cover this lane's walls. None are bigger than Steen Jones' towering tribute to Melbourne. This bold design of roses and a butterfly looks like the wall has got itself a tattoo in honour of the city. On a much smaller scale, there's also one of the last Banksy rats, which used to lurk all over the CBD.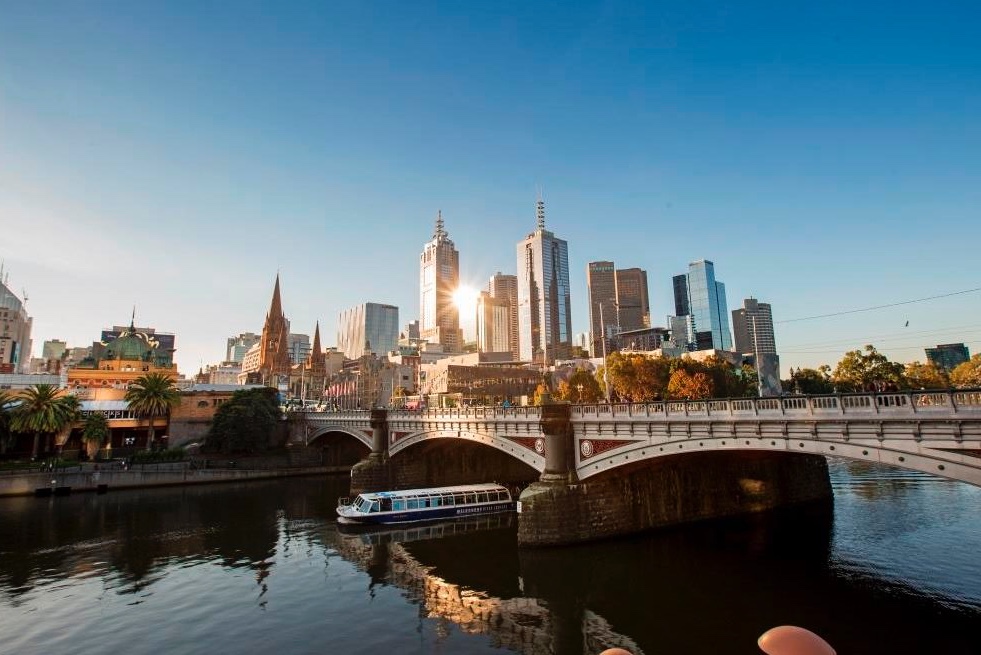 Upper West Side Street Art Precinct
Melbourne's first official street art precinct was launched in December 2017, curated by the Juddy Roller collective. They worked with six huge names from Melbourne's street art scene. The venue is an old power station, the perfect easel for these large-scale graphic murals. There's Dvate's orange-bellied parrots. Rone's massive, photorealist muses. There are also a couple of Smug standouts. Look for the enormous portrait of his grandparents.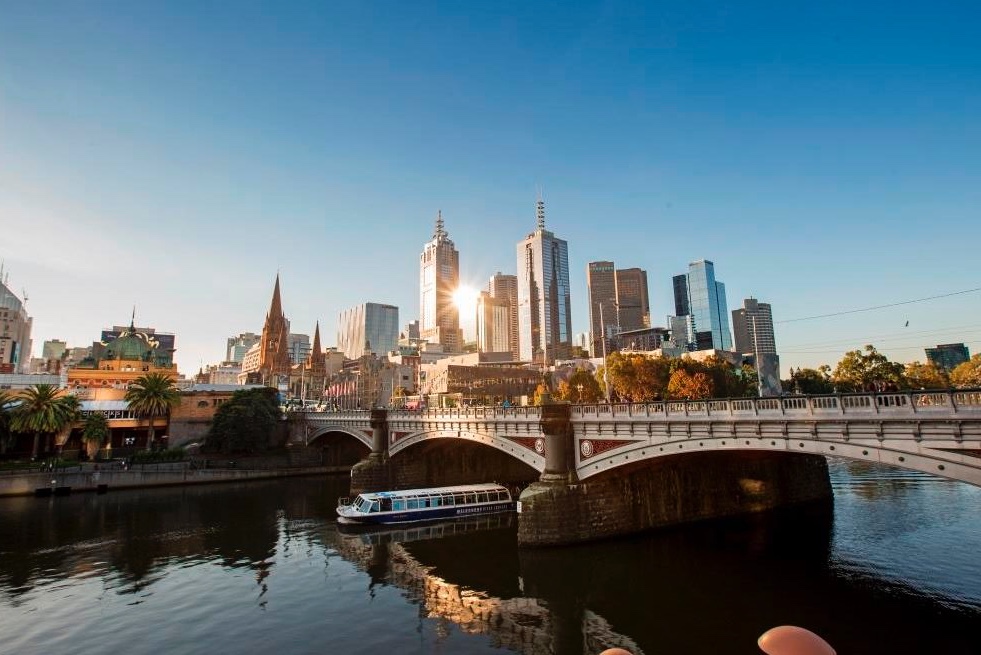 Blender Lane
Blender Lane is another artists' darling. No wonder, it was the first home of urban art incubator, Blender Studios. The unsigned cul-de-sac is a whirl of tags, stencils, graffiti art and paste-ups. No space has been left untouched. You'll find it off Franklin Street, up near Queen Victoria Market. These artists also run tours and workshops.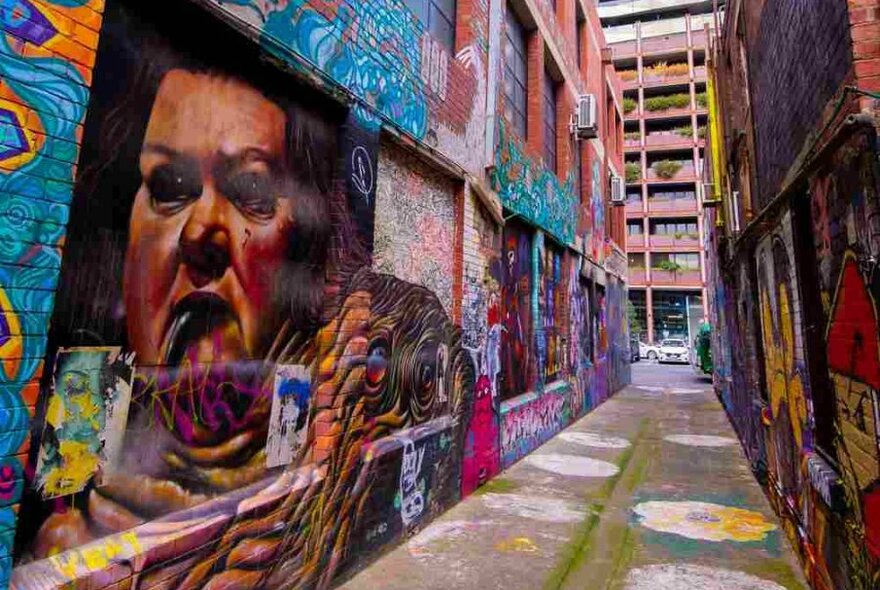 West Side Place Artcade
West Side Place Artcade is an immersive public art gallery. Dubbed Australia's first ever 'artcade', you'll find works by Reko Rennie, Rone, Adnate and more. Marvel at the endless installations while you can - the spaces in West Side Place are destined for future shops, cafés and restaurants.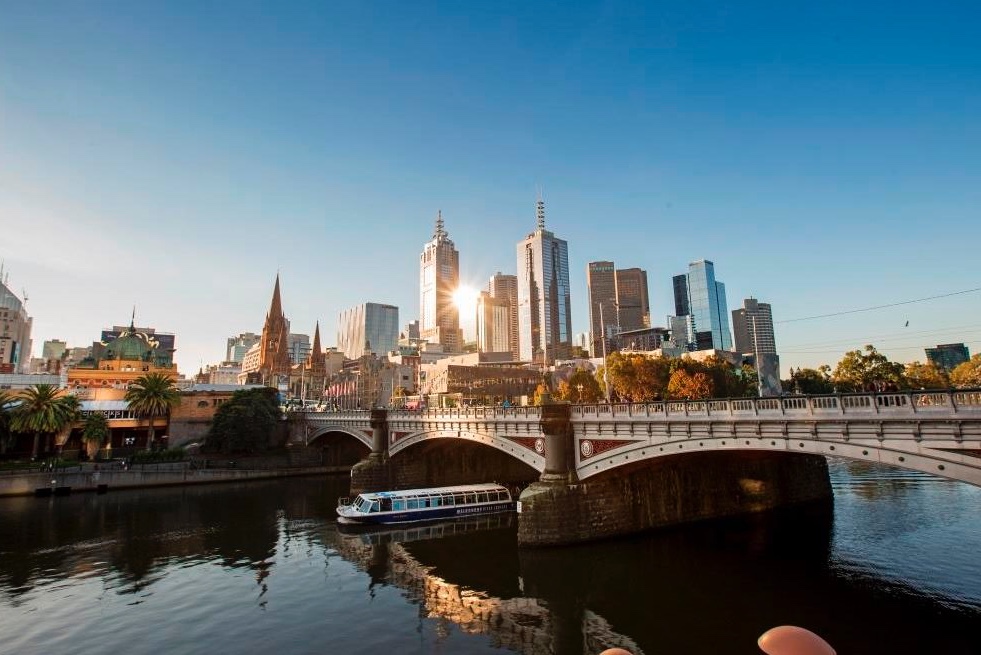 Caledonian Lane
Tiny Caledonian Lane runs between Lonsdale and Little Bourke streets. The alley has been a street artists' favourite for years. Recent murals have included commissions by various gaming developers, an ode to Heath Ledger's Joker performance and a towering Dune mural. Today you'll spot a Teenage Mutant Ninja Turtles mural right outside Fortress Melbourne, Melbourne's coolest video game entertainment venue.
Last updated on Thu 31 Aug 2023