Experiences that make you a true Melburnian
From street art to backstreet bars, Melbourne's attractions are well known. But what about the hidden secrets, the things only a local would know? Here's our guide to the city's insider experiences.
Knowing which random laneways have the best street art 
Delve deeper than Hosier Lane and discover less-publicised artworks hidden across the city. Like Blender Lane, the original home of urban art incubator, Blender Studios. The unsigned cul-de-sac is a whirl of tags, stencils, graffiti art and paste-ups. For more hidden gems explore Flash Forward, the epic creative program taking over Melbourne's laneways. Spot a collage of pandemic workers plastered on the side of a pub in Lees Place and a rainbow dragon rising over Rose Lane.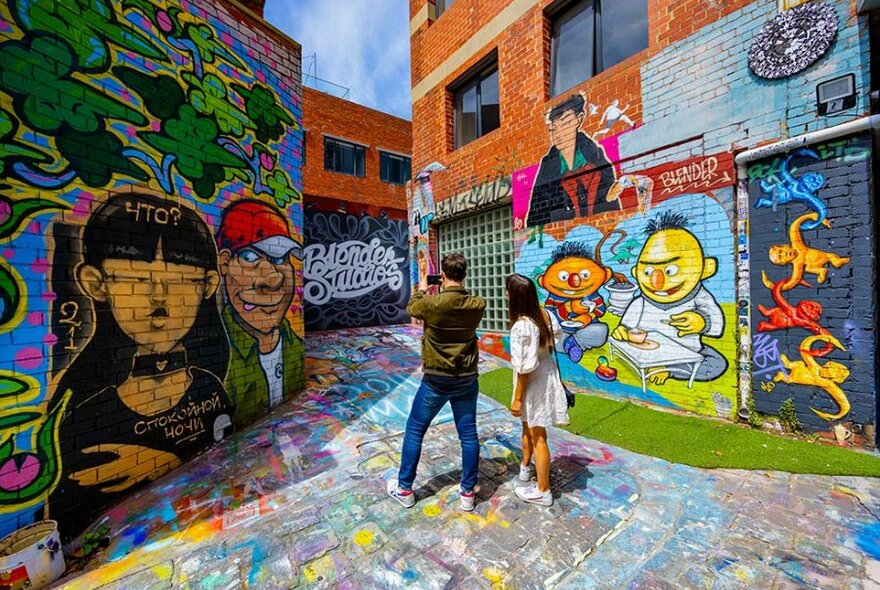 Eating and drinking in unconventional spaces 
Seeking out the strangest ways to dine is a competitive sport for Melburnians. It's not uncommon to celebrate a birthday in a secret underground cheese cave. Or dine in someone else's vintage-adorned living room like local treasure Mr Price's. At Kata Kita, your food is served by robot kitty waiters, and at Korean fried chicken joint Sam Sam the robots do the cooking. Before you can sip politically-themed drinks at Berlin Bar you need to ring the doorbell and choose – the East or West side of Cold War Berlin?
Going to a rooftop bar that isn't in the CBD
You've drunk cocktails under the stars at a rooftop bar in the city centre. But have you sipped a glass of wine in a rooftop oasis in Carlton? Quirky Wolf's Lair is hidden inside local institution Jimmy Watson's. Enjoy treetop views from picnic tables. Or make a sunset stop in Kensington for an Italian feast overlooking the glittering city skyline. The seafood and pasta masters at Rick's Place are famous for running one of the friendliest joints in town.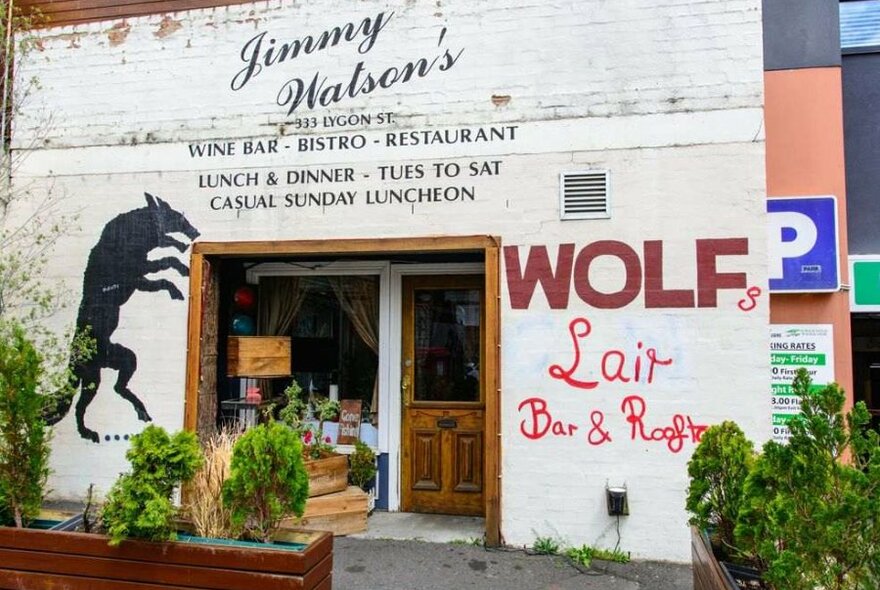 Iconic dining off the main drag
Some of Melbourne's most iconic restaurants have been around forever, yet remain hard to find. Abla's has been serving up Lebanese soul food in the backstreets of Carlton since 1979. Think classic Middle Eastern flavours and abundant banquets. Melburnians in the know do their fine-dining over a long lunch underground at Caterina's Cucina e Bar. It's private and secluded with a fresh pasta–stacked menu. How about a slice of Venice in Little Collins Street that's quintessentially Melbourne? That's a date night at Il Bacaro.
Navigating to the secret waterfall
We've all seen the floral clock in the Queen Victoria Gardens, opposite the Arts Centre on St Kilda Road. But did you know there's a waterfall hidden away inside these parklands? Take a walk here, and you'll discover an ornamental lake, flowerbeds and sculptures. The Lake Waterfall tumbles into the south side of the lake, cascading down rocks and stones. You'll find it near the Queen Victoria Monument.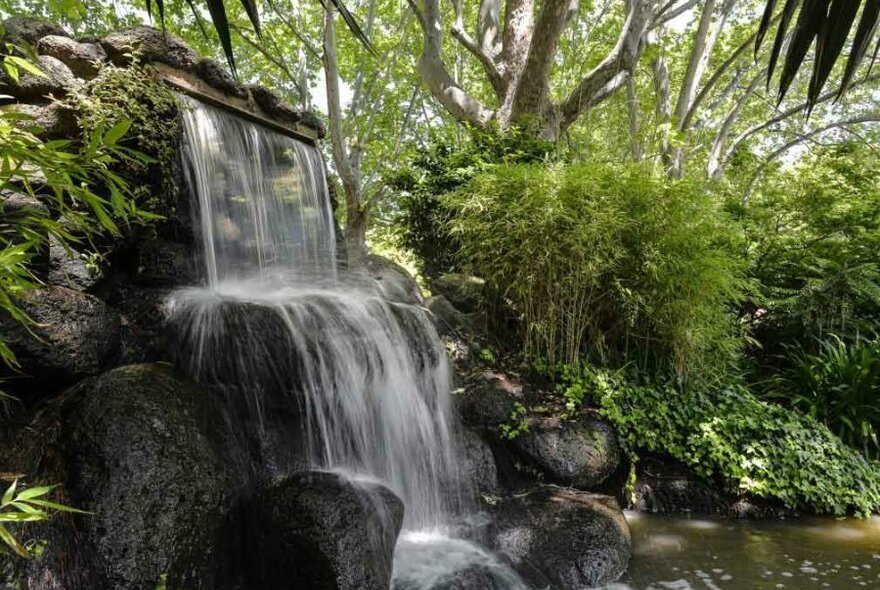 Accidentally finding the city's best views 
True locals know the city's best lookout is inside the Greek Centre. Fly up to cocktail haven Fable on level 14 and take in the sweeping views from Melbourne's highest rooftop bar. The steps of the Shrine offer more panoramic vistas over the gardens and city. Pause to reflect over the geometric grass squares and eternal flame. Or follow the boardwalk to the Polly Woodside in South Wharf where the city collides with Melbourne's maritime past. The views over the glimmering water are a knockout.  
Visiting the unofficial Japantown
Melbourne insider's know MidCity Arcade is like a detour to Japan. Drop into Kaneda for a deluxe bento box beneath a giant mural of Hokusai's Great Wave. Ride the escalator to Sushi Hotaru where all sushi and sides off the train are just $3.70. Or try Hakata-style house-made noodles at Mr Ramen San. The Japanese atmosphere is authentic, from the staff's chorus of greetings to the Studio Ghibli decor. There's even a pastry-making robot at super cheap dessert spot Royal Custard Puff.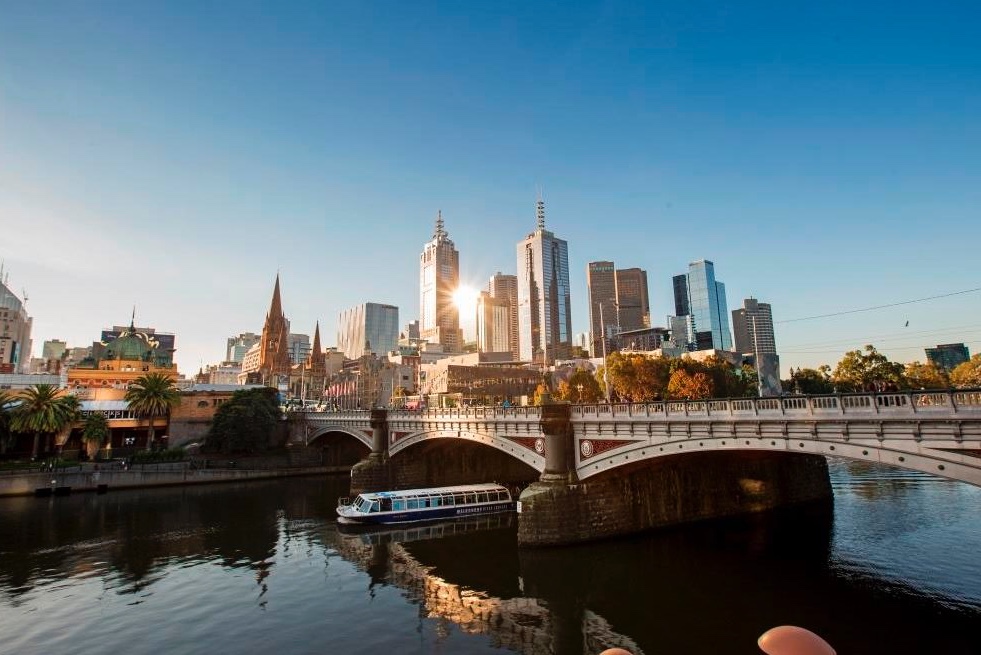 Locating hidden bars and 19th century brothels 
Wedged off Little Collins, Chuckle Park is a sliver of a bar. And while a lot of Melbourne's coolest bars can boast a laneway location, this cute spot has its very own mini side street, complete with vintage caravan bar. Next stop, the tiny brick cottage that's home to Little Lon Distilling Co. Order a superbly crafted gin cocktail and drink in the history of this backstreet bar. Some of Melbourne's most notorious 19th century crims once called this place home.
More iconic Melbourne experiences
Last updated on Wed 5 Oct 2022