Where to find the best happy hour deals in Melbourne
It's time to get happy without breaking the bank. Check out these tasty specials, from cheap movie tickets to half-price margaritas.
$14 cocktails at The Moat
Everyone's favourite subterranean bar, The Moat, offers a selection of $14 cocktails Tuesday to Saturday, between 4pm and 6pm. Choose from an espresso martini or a house-made lavender gin concoction. There are also some lovely wines for only $8 a glass, and a heavenly cheese plate menu.
Karaoke and dining deals
Cantonese food, 1960s kitsch and a secret karaoke room. Yum Sing House has all the good stuff in spades. Save a little coin when you visit on Wednesday and Thursday nights with the $50 dine and sing package. Feast on shared dishes then belt out a tune upstairs in a private karaoke room. Did we mention oysters are also $2 a pop on Wednesday nights?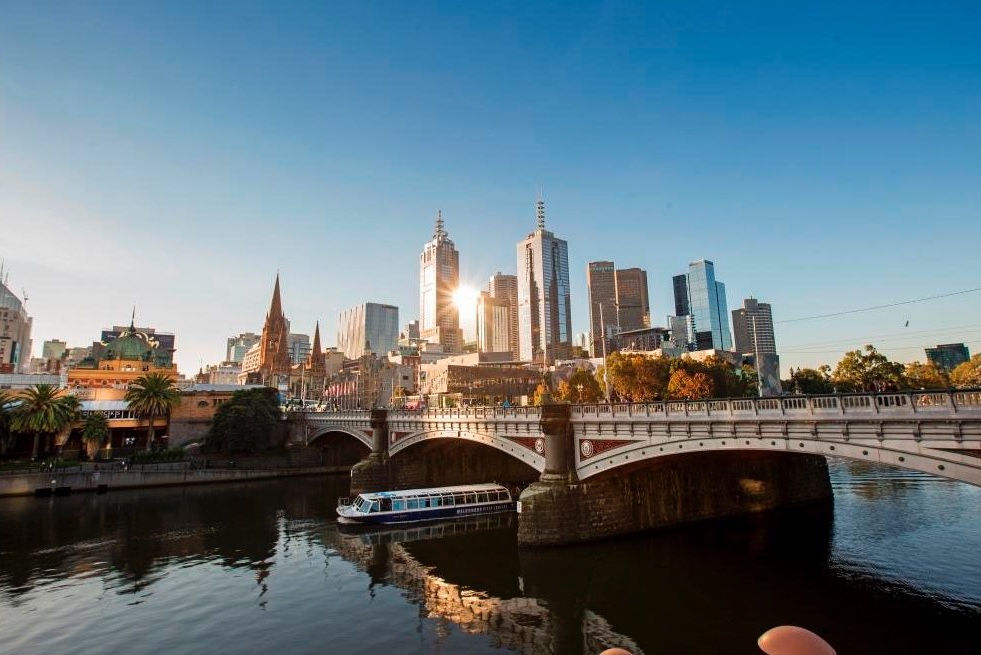 $12 margarita nights
If you can see yourself sipping cheap margaritas waterside this summer, you better get to South Wharf. From 6pm on Friday and Saturday nights at The General Assembly, the cocktails are just $12 a pop. If you're a fan of spicy margs, try the 'caliente'. It's made fresh by the bartenders and loaded with house-infused jalapeno tequila and lychee syrup.
Cheap entry and a free drink at Melbourne Skydeck
Enjoy one of the most spectacular views in Melbourne from the 88th floor of the Eureka Tower. Usually entry to Melbourne Skydeck comes in at $28, but if you visit during happy hour, you can get in for just $20! Head down between 4pm and 6pm, Monday to Thursday to save. The crew will throw in a free drink with your session too.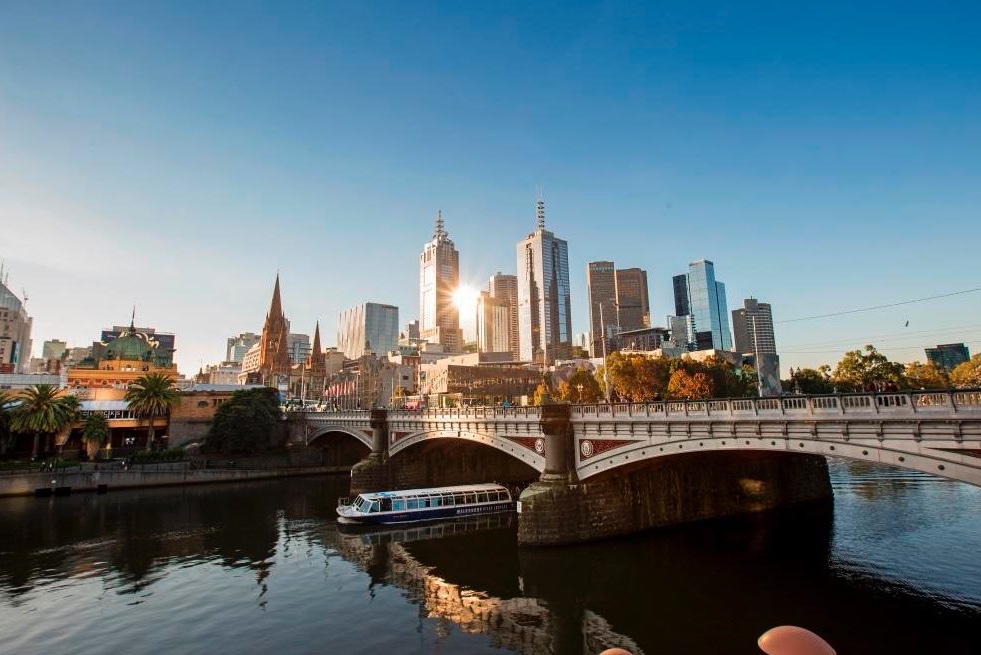 Hidden gem happy hour
Tucked inside the Pullman Hotel, Eva's promises a luxe experience for less at happy hour. Visit from 4pm to 6pm daily to take advantage of the savings. Cocktail fans can choose from $12 Aperol spritzes and $15 espresso martinis. There's also $10 pints, $6 house wines and $9 house spirits.
Drinks under five bucks
EziStreat is a Japanese-inspired food hall, with a huge dog-friendly beer garden to boot! Try gluten-free soba from Shimbashi, feed the kids small-plate pasta from Etto, dine on deep-fried Taiwanese meal sets at Jymmanuel and more. And until 28 February, the crew are serving selected beers and wines for just $4.90. Order the good stuff from Monday to Thursday, noon to 6pm.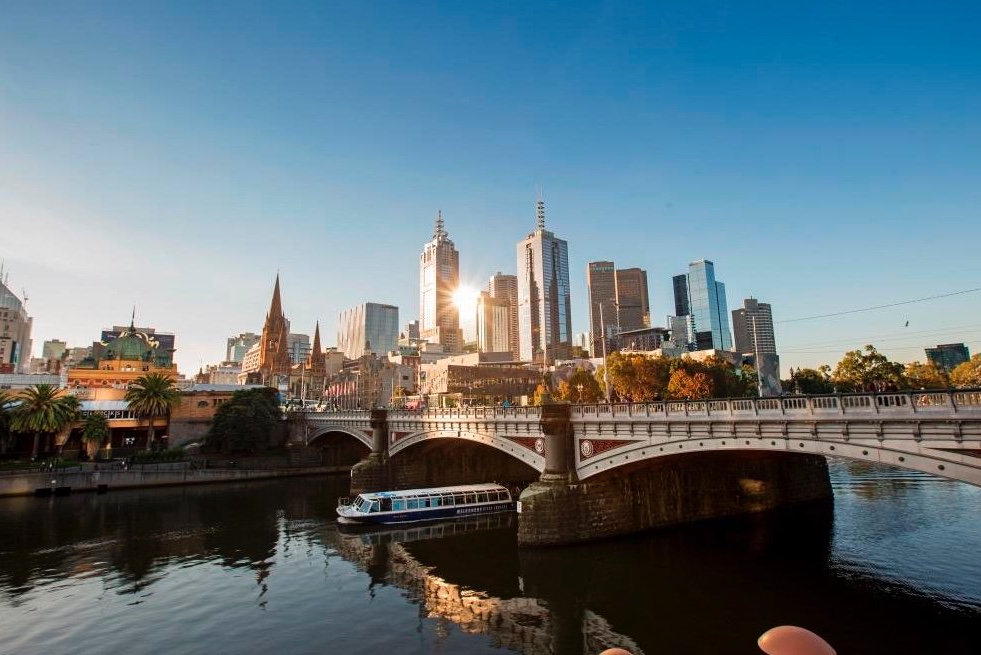 Mexican and $12 margaritas
Mesa Verde has been letting the Mexican good times roll for a long time now. Happy hour is on every Tuesday to Friday from 4pm to 6pm with some epic specials. Knock back $7 pints, $12 grapefruit spritzes and $7 wines. Plus try the bar's famous Tommy's margaritas for just $12.
$10 spritzers
Happy hour comes every day at Vapiano. Visit between 4pm and 6pm to sling back refreshing spritzers with your pizza and pasta. At just $10 a pop, why stop at one? Small glasses of wine are all half price too! You'd be amiss not to try the carb-tastic cob loaves while you're there. These bread bowls come loaded with your favourite pasta.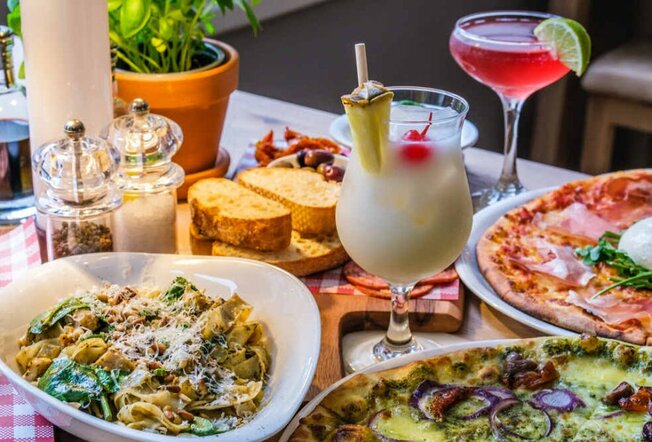 Half-price wines and oyster happy hour
Ernest himself would have felt right at home at Hemingway's, a seductive homage to Europe's wine bars. Luxuriate through the working week with $2 oysters, $9 prosecco and $15 champagne. That's on Tuesday to Thursday, between 5.30pm and 6.30pm. Or dine in on 'bottle shop Thursdays' and enjoy half-price bottles of wine. Grabbing vino to-go? You can also get 10 per cent off all takeaway bottles on Thursdays.
Steak and oyster night
Wednesday night is steak night at Boilermaker House. And if that's not enough, it's also half-price oyster night. Pop in between 5pm and 10pm for oysters served natural with a Laphroaig 10 dropper. Gobble down 6 for $13.50 or a dozen for $27. The main event is a juicy 200g ribeye for just $25. It comes with shoestring fries, rocket salad and a house-made pepper sauce.
Bubbles and $3 oysters at Chancery Lane
Knock-off drinks just got a whole lot classier with happy hour in the courtyard at Chancery Lane. From 5pm to 7pm, Wednesday to Friday, enjoy a $15 glass of Champagne or $6 Moon Dog lager. Snack on $3 Southern Rock oysters, $10 pomme frites, or a $40 charcuterie plate to share.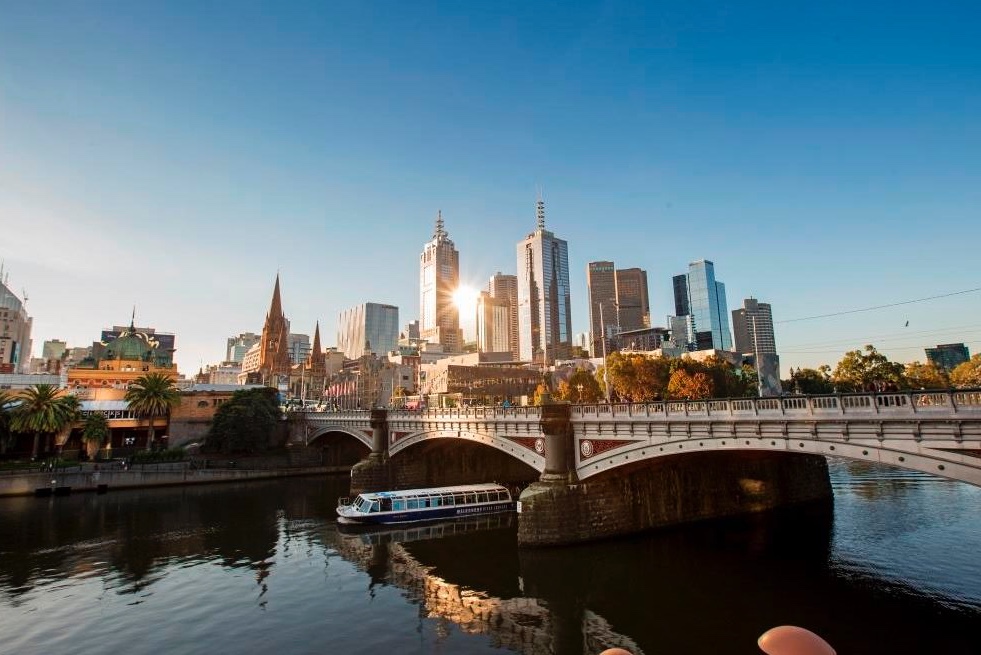 Knock-off cocktails
The George on Collins has something for everyone, including cheap cocktails five days a week. Head there between 4pm and 6pm, Tuesday to Saturday to get $12 cocktails and $8 beer, wine and spirits. Try the Tennessee sour, a Moscow mule and more. Peckish? Order some crispy chicken wings and prawn dumplings to share. Or go all out with one of the two 'feed me' menus.
Thrifty izakaya snacks
This mood-lit Japanese spot isn't just for luxe date nights. Head down to Ototo after work Tuesday to Thursday and enjoy snack bar faves for less than a tenner. Think $2 oysters, $6 gyoza and $9 fried chicken. Available from 5pm to 6pm.
Daily discounts on the drinks menu
At Lygon icon Carlton Yacht Club you'll be able to score knockoffs on the cheap every day of the week. From 4pm to 7pm daily, the crew offers $10 off all wine bottles, $4 off all cocktails and $2 off beer, wine and spirits. Be sure to line your stomach with a hunger-busting $15 pizza, available every night until close.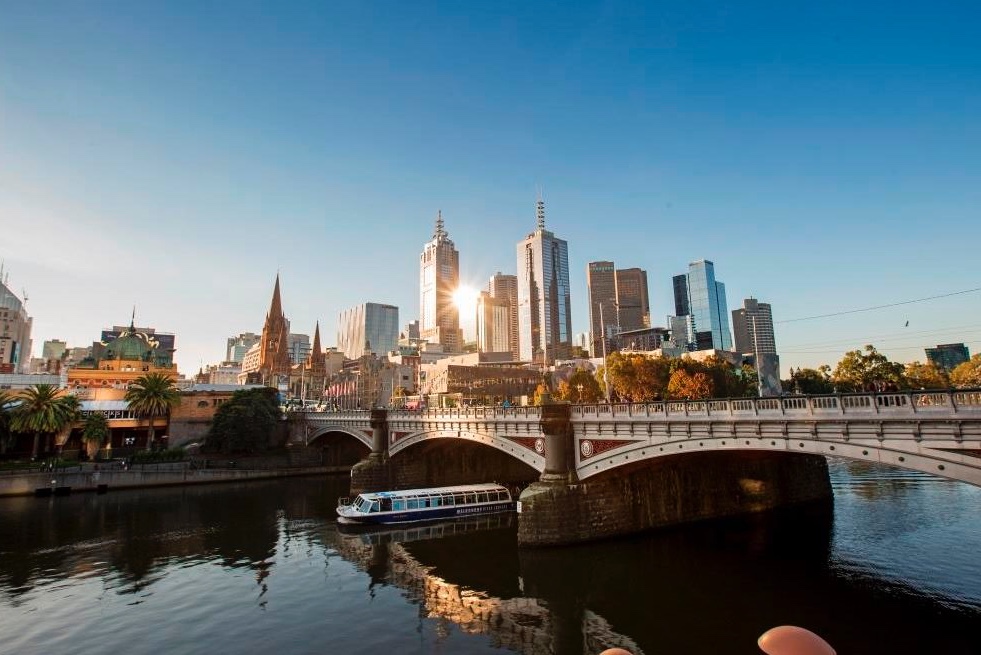 Friday night happy hour
You'll want to leave your desk on time for the tequila-loaded happy hour at Miranda Tequila Bar. Spanning a whopping four hours, enjoy $15 cocktails every Friday night. Then finish off the work-week right with a boogie on the dancefloor.
Afternoon specials at Matilda
Welcoming the return of warm weather, Matilda is offering guests a range of happy hour drink specials. Grab $10 G&Ts and $8 schooners from 3pm to 5pm, each Thursday and Friday. Pair your drinks with a selection of signature snacks, starting from $10 – think marinated Mount Zero olives, Comte custard with finger lime and sourdough, and half a dozen Merimbula single origin oysters. No bookings, walk-ins only.
Movie tickets from $7
Most cinemas have dropped cheap Tuesdays and discount tickets all together. But on Mondays thrifty film buffs can still head to the Kino Cinema, where tickets are $7 during the day or $10 at night. Whether your passion is art-house films or the latest blockbuster, you'll have plenty of change for a choc top. Meanwhile over at Cinema Nova in Carlton, all movie tickets are just $7 until 4pm or $10 in the evening on Mondays.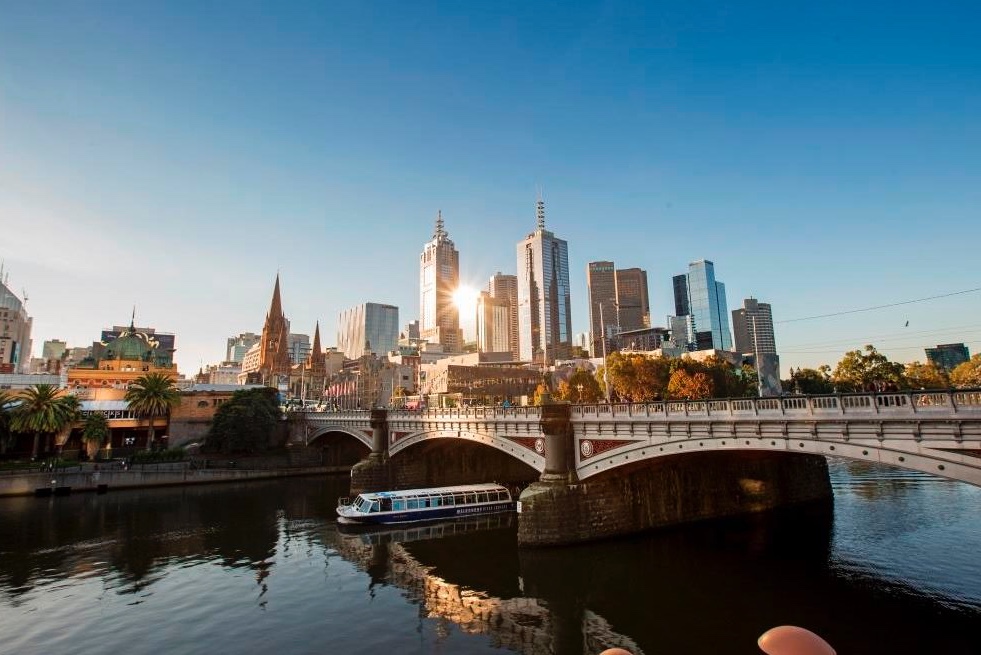 $9 knock-off drinks
Celebrate the end of the work day with a cold bev for under a tenner. Happy Hour at Riverland Bar is a glorious two hours of $9 drinks. Grab a table on the banks of the Yarra River and sip selected pints, wines, spirits and spritzes. Available Monday to Friday, from 5pm to 7pm.
High-end happy hour
Okay, we're pushing the boat out here. The lush Bar Margaux celebrates 'Golden Hour' from 5pm to 7pm, and 10pm to 12am daily. For $80 you can get two glasses of champagne, oysters, frites and steak tartare. Hey, that's only, like, four ten-dollar margaritas each, right?
Please drink responsibly.
Last updated on Tue 21 Mar 2023
Sign up to What's On weekly
Welcome! Thanks for signing up!