Melbourne's best pub deals
There's nothing quite as comforting as pub grub. No matter what you're craving, we've got your options covered with some of the best pub meal deals in town.
Get 25% back on your food and entertainment bill
Spend more than $40 on dining or entertainment in the city and receive 25% off your bill, up to $125! This time the rebate is valid any day of the week, anywhere in the city. See what's eligible on the website, then make your claim.
Lunch Beers at Naughtons
What's better than a classic beef burger, served medium rare and loaded with pickled onion, aioli, bacon and cheese? When it comes with a free beer, of course. Head to Naughtons, slam down a lunch burger and the crew will shout you a house beer (or wine, if you're feeling fancy). Other menu specials include pie night (Tuesday), steak night (Wednesday) and Sunday roast.
Parma and pint night at Fortress
The pub classic that's always a winner. For a less-than-traditional experience, head on down to the medieval-inspired tavern at Fortress Melbourne. On Tuesdays you can get a parma and a pint for just $20. Hang around to play one of 70 types of boardgames or test your skills over at arcade alley. Want more options? Check out our full parma guide.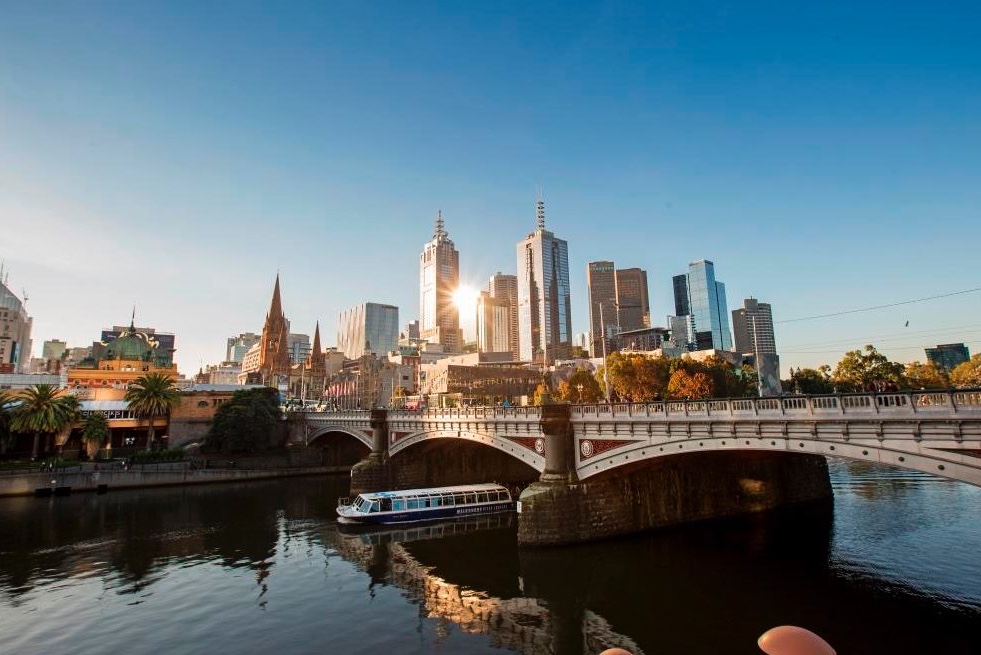 Daily specials at General Assembly
Whatever your pub-grub go-to, there's a deal with your name on it at General Assembly. This waterside bar in South Wharf even has the vegos covered. Monday is $20 chicken or plant-based burgers. Tuesday is $20 chicken or eggplant parmas. Wednesday is steak night, with a porterhouse or cauliflower steak for $25. On Thursdays you can grab a steak sandwich for $20. And visit on Sundays for a $28 traditional roast with all the trimmings.
Burger and pint night at The Wharf Hotel
What's the common denominator on weekdays at The Wharf Hotel? A thirst-quenching pint served with rotating menu specials. Tuesdays it's burgers, Wednesdays it's pizza and Thursdays it's a hearty parma. Whichever day you visit, it'll only set you back $20. Or head down from 12pm to 3pm, Monday to Friday, and score any main dish for just $15!
Parma and pint night at The Leveson
North Melbourne is blessed with great pubs, including The Leveson. It's in a Victorian-era building with a very modern interior. But don't worry, there's plenty of old-school pleasure on the menu. Thursday's your best bet, with a $25 parma-and-craft-pint special. Or you can swap the ale for a glass of wine, cider or a soft drink.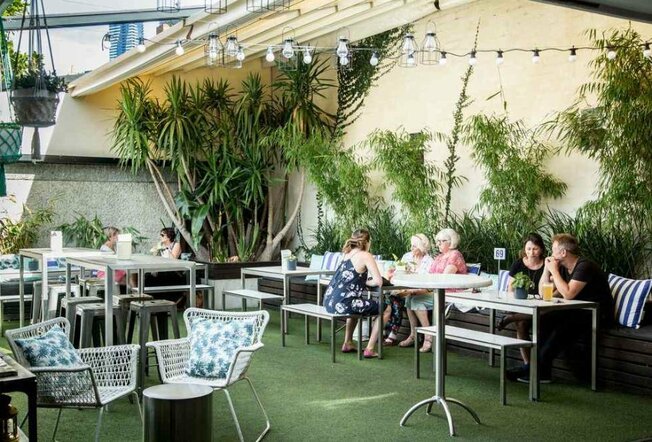 Waterside lunch deals at Riverland Bar
Get out of the office and onto the sunny banks of the Yarra River for lunch with a view. Riverland Bar is dishing up a daily lunch special for city workers for just $20. Available at lunchtime Monday to Friday, you can choose from steak, schnitzel or an eggplant schnitty. That beats a packed lunch any day of the week!
Daily delights at the Clyde
A classic Aussie pub in Carlton, The Clyde Hotel dishes up a hearty meal deal every day of the working week. From Monday's burger and chip deal ($15.90) to Friday night fish and chips (13.90), you won't go hungry. Crack open a cold one and enjoy live jazz on Sunday, then head up to the open-air (and accessible!) courtyard and rooftop space.
Sunday Roast at The Lincoln
Art Deco features aren't the only things that distinguish The Lincoln from surrounding pubs. The focus on locally-sourced produce and refined gastropub fare attract a regular crowd – especially on Sundays. Boasting a rotating menu of free-range chicken, pork, beef and lamb it's a true Melbourne icon. $32 gets you all the trimmings plus extra gravy. Make sure you book ahead to guarantee your spot.
More of Melbourne's best pubs
Last updated on Mon 3 Oct 2022
Sign up to What's On weekly
Welcome! Thanks for signing up!