The ultimate whisky guide to Melbourne
From the Scottish Highlands to prohibition era Manhattan, Melbourne's a tasting paddle for a whole world of whisky. Here's where to wet your whistle.
Fossey's Distillery Lygon
Fossey's Distillery Lygon is a young gun producer making big waves on the local whisky scene. Known for its small-batch spirits and modern approach to distilling, its cosy Carlton location offers a homey spot to enjoy a drink or purchase a bottle to enjoy at home. If you're staying awhile, grab a seat, enjoy a drop or two and munch on share plates along the lines of cider-marinated pork belly, gin-pickled veggies or baked camembert with a malt honey glaze.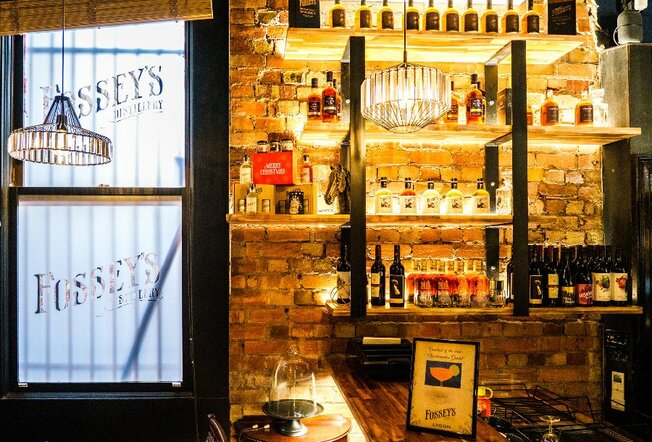 Bottomless Whisky Cocktails
Endless winter-inspired cocktails and a hearty menu? Say no more. Warm up during the cooler months when Victoria by Farmer's Daughters joins award-winning local whisky for Winter Saturday Sessions. From May to 29 July enjoy endless whisky-based cocktails like a dark and stormy, maple whisky and smoked cola or lemon and cherry old fashioned. To keep things local, feast on delicious share plates made with ingredients sourced from across Victoria.  
Eau de Vie
Head down Malthouse Lane and fall into the 1920s prohibition-era vibe of Eau de Vie. Order the famous Smoky Rob Roy and witness nitro smoke, test tubes and cigar-infused liquor combine to make the perfect whisky concoction. Want to upskill in the whisky department? Get a crew together and book in a masterclass covering everything from the history of the spirit to traditional Scottish distilling.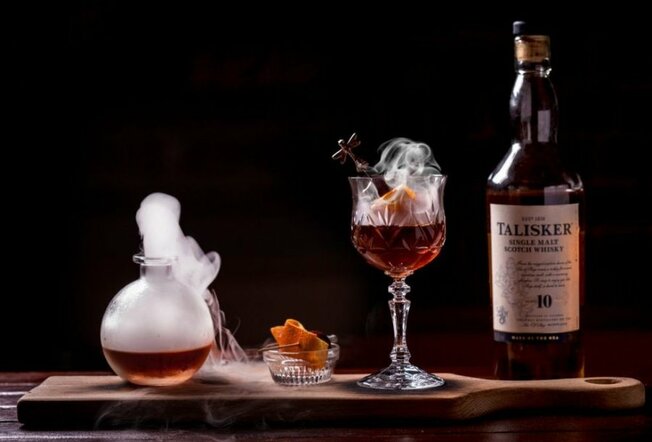 Whisky and Alement 
If you thought you were a whisky connoisseur before, wait until you visit Whisky and Alement. An ever-changing menu with hundreds of whiskies is on offer, from classics to some of the rarest varieties in the world. 
Beneath Driver Lane 
Go underground for live blues music, French bar snacks and more than 500 bottles of liquid gold from around the globe. Beneath Driver Lane has transformed an old bank vault into a moody candlelit basement bar. The cocktail menu injects whisky into unexpected classic cocktails. Experiment with a 'peated-colada' or highball martini.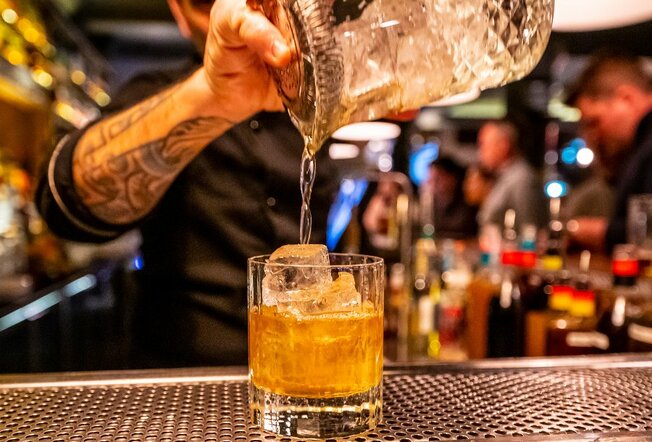 Nick & Nora's
Thirties glamour and top shelf cocktails are the ideal combo at Nick & Nora's. There's a lot on the cocktail menu for whisky lovers to contemplate but you can't go past the criminally good 'doin' time'. It's made with Woodford Reserve rye whiskey, amaro Montenegro and Nick & Nora's own house-made whisky marmalade.
Summer's Garden Bar
Seek out a hidden whisky den in North Melbourne. Summer's Garden Bar specialises in super rare whisky, wine and sake from Japan. Cosy up in the eclectic lounge with a nip. Or sip your way through a tasting in the garden.
Bar Clara
Hidden underneath Chinatown, Bar Clara is a gorgeous basement bar with an expertly curated cocktail list. Skip dessert and order the banoffee pie cocktail, a sour made with clarified banana whisky. Topped with toasted meringue for extra decadence.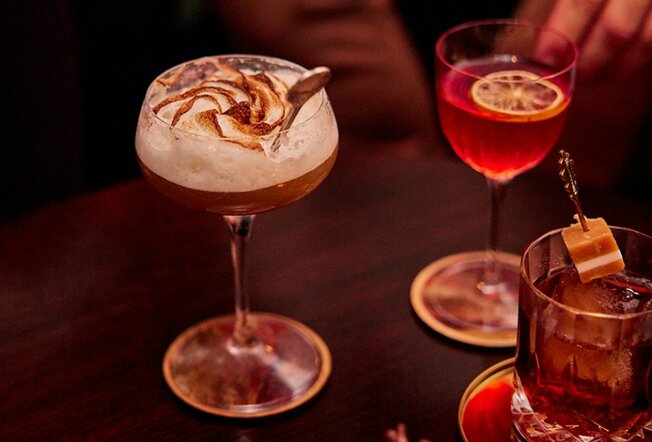 Whisky Den
This tiny drinking den might be small, but it houses an encyclopaedic range. The walls are lined with everything from silky Japanese ambers to peaty Scottish malts. Listen in as the expert team behind the bar pour perfect highballs while pondering the merits of Highland vs Speyside.
Boilermaker House
If you love whisky, cheese and charcuterie, Boilermaker House is your new best friend. With over 900 whiskies on offer, the choice can be overwhelming. Get the bartender to pair a craft beer and whisky from their range, and you'll be an expert in no time.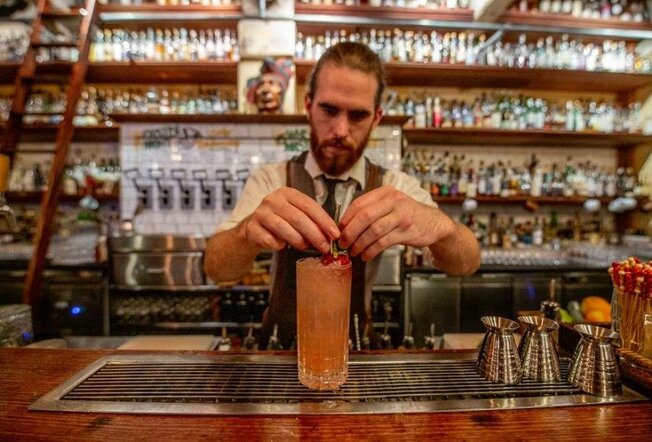 1806
Named after the year 'cocktail' first appeared in print, 1806's prohibition-era spot is a Melbourne classic. With over 100 whiskies on the dedicated menu, there's a fiery drop here to please everyone. Including blazing cocktails that are set on fire.
Please drink responsibly.
More whisky spots in Melbourne
Last updated on Tue 23 May 2023