Hidden gems to visit in North and West Melbourne
From plant-lined warehouse cafes to cult-status bakeries and vintage boutique wonderlands. Discover the best local gems in these neighbourhoods.
Taiwan Cafe
One of Melbourne's most underrated cuisines is starting to get more of a foothold on the foodie scene. This no-fuss spot in Stanley Street specialises in crowd pleasers like salt and pepper chicken meal sets, fried rice and stacked noodle bowls. Crispy fish cakes and Taiwanese hot dogs round out the menu of street food sides. Get a little adventurous and try peanut rice soup or the occasional durian special.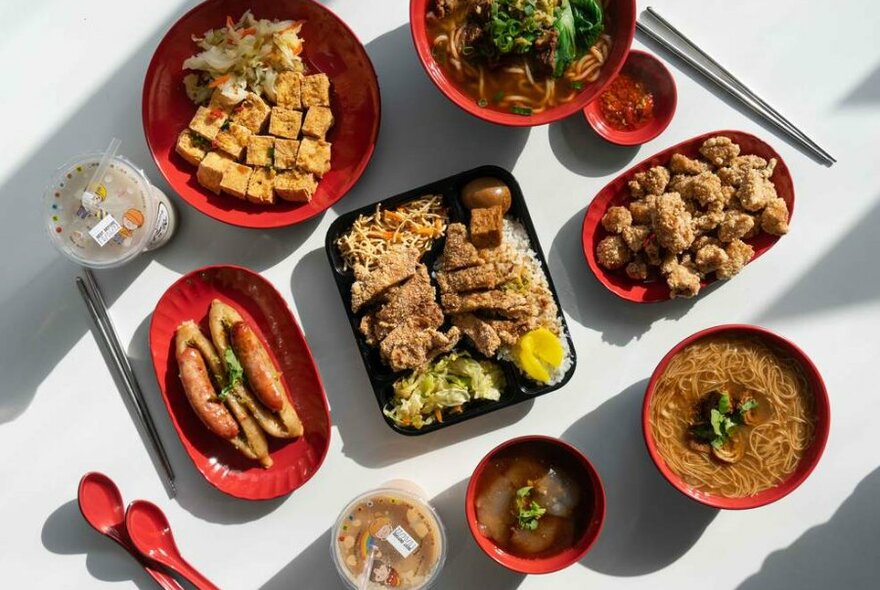 Udom House
Start your morning off with a hearty, warming breakfast at Udom House. Specialising in authentic Thai flavours, the cafe creates crispy pies, desserts and coffee. The flavoursome pies are made from scratch, using homemade curry paste made from fresh produce. Grab a latte and a green curry pie, you'd be surprised how well they go together.
Warung Agus
The island vibes are immaculate at family-run restaurant Warung Agus. Festively decked out in vibrant paintings, tropical palms and colourful umbrellas, this West Melbourne local has been slinging authentic Balinese fare for over 30 years. Expect old-school dishes like coconut braised eggplant, gado gado and babi guling. The roast pork dish comes slathered in fragrant sauce, roasted until crispy. Refreshing fruity cocktails are a no-brainer.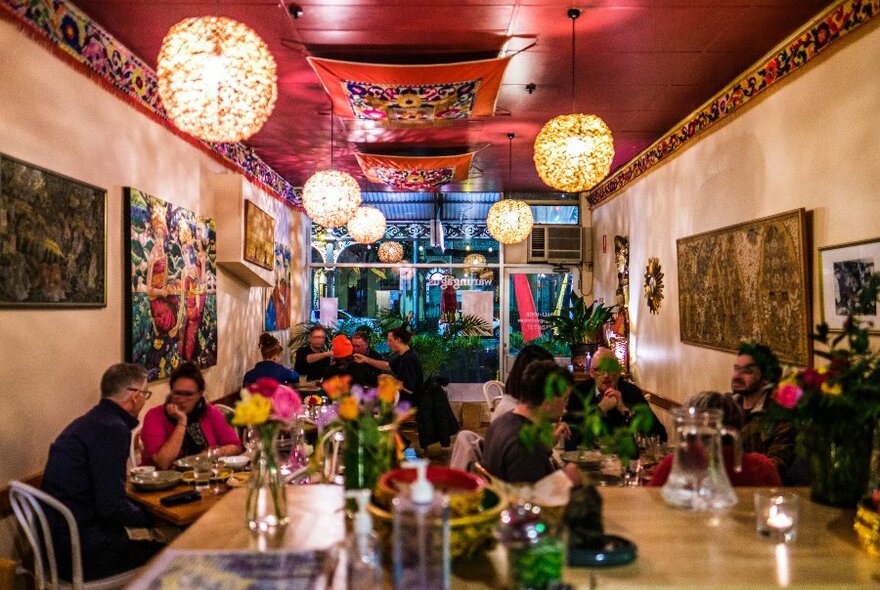 Lumen People
Tucked away at the end of Victoria Street in North Melbourne is Lumen People – a trendy local cafe offering cute and cosy vibes and a tasty breakfast and lunch menu. Try crunchy baguettes with a side of pickles and tinned octopus or the signature eggy breakfast milk bun with cheddar cheese. Then quench your thirst with signature drinks like the key lime pie shake or a filter coffee.
Moon Mart
A cute hidden pastry shop has graced the streets of West Melbourne. Visit Moon Mart mid-week for condensed milk iced coffees and canele, matcha shortbread or delicious donuts. Pop in Thursday to Sunday for the full menu, with top snacks like Japanese egg sando, bibimbap with cured salmon, tonkatsu rice sets and more. Look for the sunshine yellow door at 11-13 Stawell Street and you'll know you've arrived.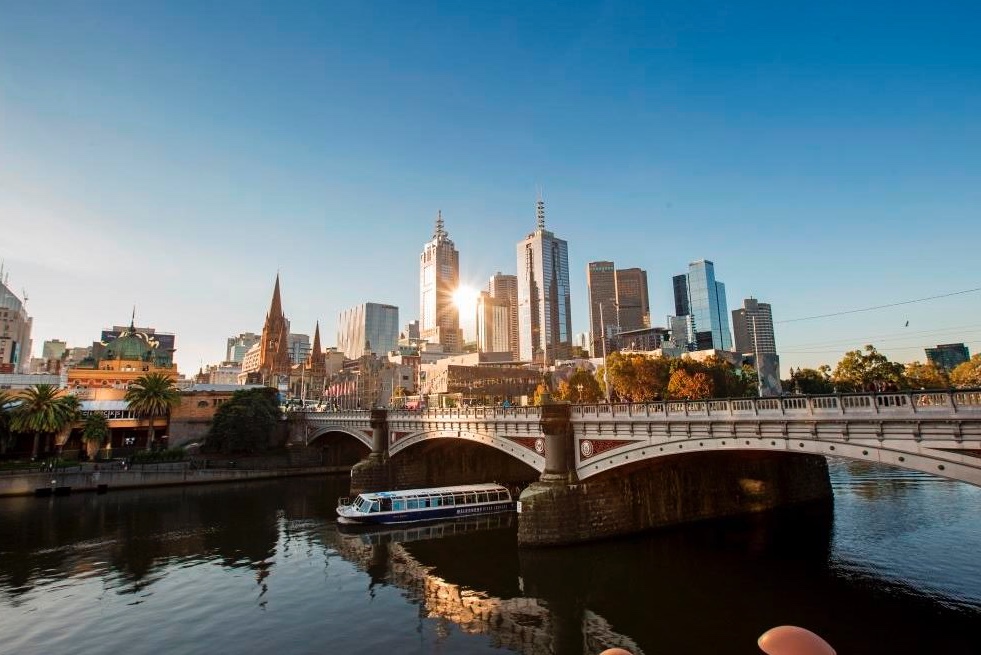 Martin Fella Vintage
If you're a vintage enthusiast you need to head to Martin Fella Vintage. This designer treasure-trove specialises in pre-loved luxury fashion and accessories. Deck out your wardrobe with timeless pieces from Louis Vuitton, Celine, Gucci and more. Pick up trinkets for your home too, like collectable studio pottery and glassware.
Le Bajo
Looking for the perfect chicken katsu sandwich for lunch? Visit Le Bajo for unique Aussie dishes with a traditional Japanese twist. It serves house-crafted items such as freshly-baked shokupan (Japanese milk bread). Plus seasonal jams and sodas. Sit comfortably amongst the beautiful indoor plants in the distinctive converted warehouse.
Arts House
See the next generation of emerging artists in action at Arts House. Located in the beautiful North Melbourne Town Hall, Arts House has a year-round program of dance, theatre, music and more. See what's coming up at Arts House and lock in a show. The best bit? Tickets operate on a pay-what-you-can model.
Tuft & Touch  
If you want to learn a fun and unique new skill, Tuft & Touch Tufting Studio is a must-visit. Join a crafty workshop and DIY your dream home decor. Sketch out your design, load up on rainbow-bright yarn, then master the tufting gun. You'll take home a fluffy mirror, colourful cushions or a giant cartoon wall-hanging. The options are endless.
The Drunken Poet
The Drunken Poet is an authentic Irish pub: cute, cosy and friendly. They serve great Guinness and have one of the finest selections of Irish whiskies in Australia. The venue features live music six nights a week, with local and interstate artists. There's also weekly traditional Irish music sessions. The food offerings are simple and tasty – toasted sandwiches and pickled onions with Cheddar (plus bags of Taytos for a nibble).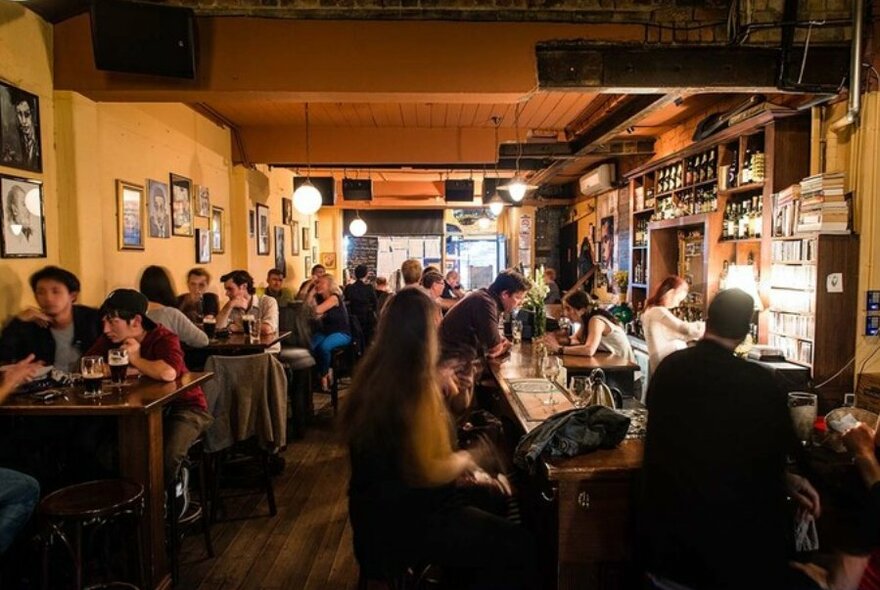 Le Toaster
Part dollhouse exhibit, part French-inspired cafe, Le Toaster takes hidden quirk to the next level. Try crispy fried chicken and Swiss cheese toasties in the company of vintage posters and ventriloquist dolls. Or devour a stash of salty goodness with the sell-out chorizo toastie, made with cheese, sauerkraut and pickles.
Fuumi Fuumi 
Fuumi Fuumi is the perfect afternoon pick-me-up spot with a smooth matcha and tasty cake selection. Get your hands on daily specials. Think margarita cookies, Biscoff cheesecake, seasonal fruit toast, matcha opera cake and more. Enjoy this delicious selection in a brightly lit, comfortable West Melbourne venue.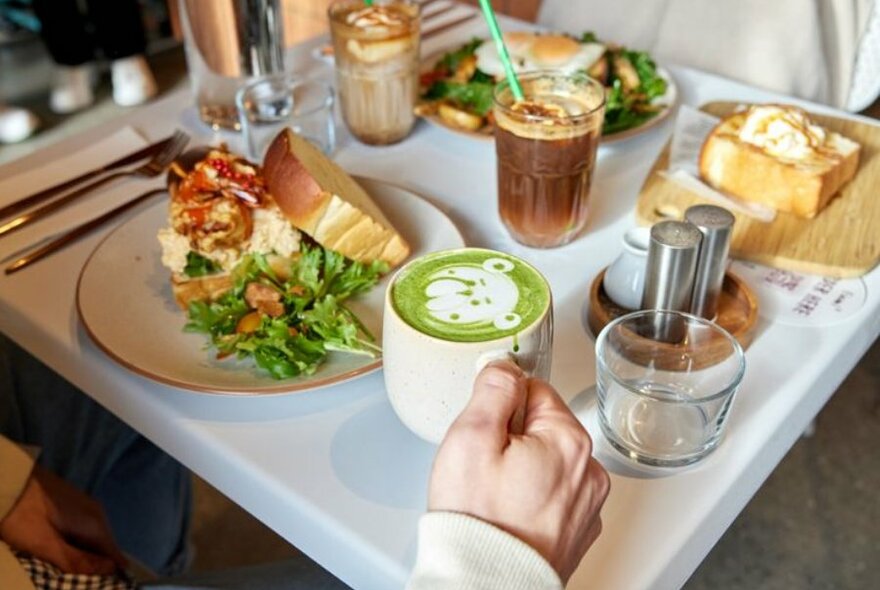 Baguette Studios
We've got three words for you: pretzel bread sandwiches. Baguette Studios is quickly making a name for itself with beautifully burnished baguettes. Try one piled high with deli fixings. Or see what's on the rotating menu. Perhaps double chocolate croissants, seasonal fruit tarts or vanille millefeuille. Wash down your feast with a butterscotch cream iced latte for the full sweet escape.
Bread Club
Cult-status is an understatement for this club. And who wouldn't line up for baklava escargot and 'tirami-choux'? Follow Bread Club's Instagram for the daily drop of menu items and head to the North Melbourne location to collect the goods. Treat yourself to the brie pumpkin sourdough sando, pepperoni pizza and loaded doughnuts.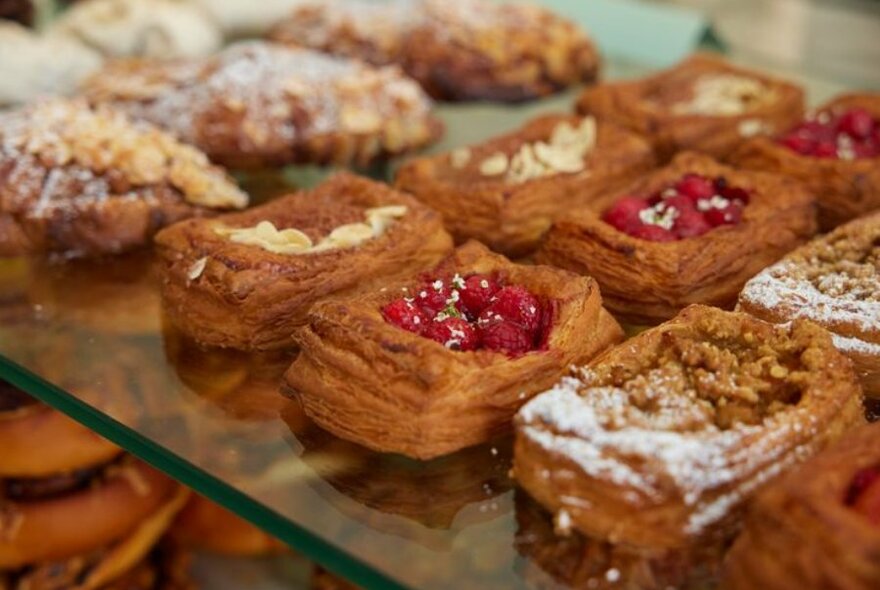 Mork Chocolate Brew House
There's nothing better than a warm, sweet hot choccie on a Melbourne winter day. Mörk Chocolate is a specialty hot chocolate company introducing the world to real hot chocolate, one sip at a time. Thriving in North Melbourne, Mork uses top quality ingredients and a unique process for a delicious flavour. Grab one on the go and explore the area.
Discover more in North and West Melbourne
Last updated on Wed 9 Aug 2023