Melbourne's best cafes that open late
Looming deadlines, long day or just need a little pre-commute boost? Try these Melbourne cafes that stay open after 5pm.
Cathedral Coffee
Wednesday to Saturday, teeny Cathedral Coffee morphs into a convivial late-opener after hours (we're talking hot choc until 11pm).  Grab the last of the daily baked goods (caneles, lemon curd pastries, flaky chocolate buns) to go with a no-fuss long black or bougie brulee cappuccino.
Pellegrini's
Does it get more Melbourne than late-night coffee and cake under the neon lights of Pellegrini's? Take a seat at the bar and order an espresso to go with your tiramisu (or iconic apple strudel). The cafe stays open for night owls until 9pm most nights and 10pm on Fridays and Saturdays.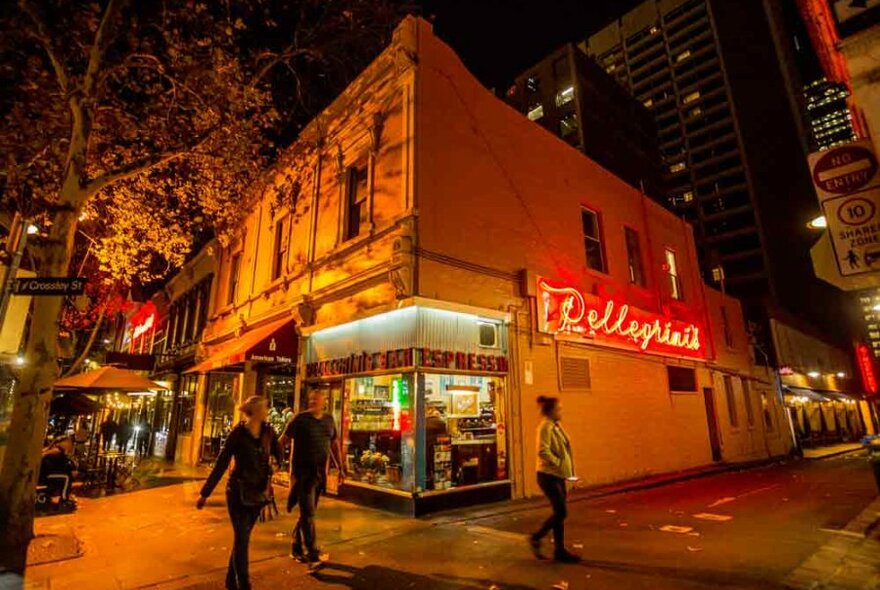 Tori's
If it's a little late in the afternoon for coffee, try one of Tori's alternative drinks. Think premium matcha, hojicha, and tea to complement delectable home-baked goods. Find them in Niagara Lane until 6pm.
Puzzle Coffee
Puzzle is perched on a busy city corner, ready whenever you need them. Open until 6pm Monday to Friday, and 7pm Saturday to Sunday, it's the perfect spot to refuel post-work (or pre-party). Craving an after dinner treat? Try the dirty iced matcha, a caffeine-loaded refresher topped with foamy cream. Find it on the corner of Swanston Street and Little Collins.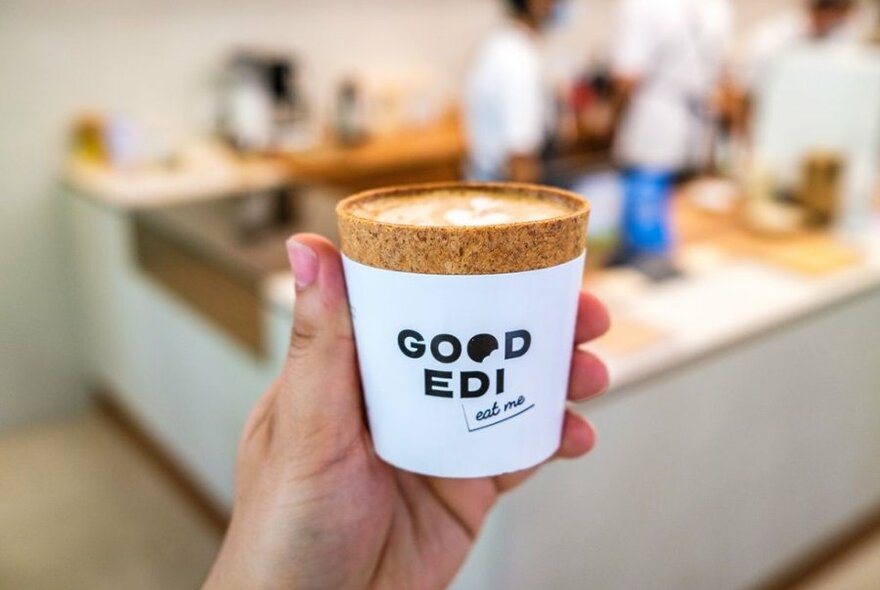 Butchers Diner
If no-fuss is your middle name, then the Butchers Diner filter coffee needs to be your after-work java game. Open from midday to midnight Tuesday to Thursday, and until 1am on Friday/Saturday, a pit stop for a $2.50 cup is a no-brainer. Get a little extra caffeine in your veins with the classic tiramisu, or see which alt-milk varietals are stocked in the vegan vending machine out the front.
Miilk
Like your coffee with sugar and cream? Carb-loaded newcomer Miilk Cake Studio isn't just a sweet spot for baked goods. The inventive iced coffee and milk tea menu is just as delicious, and you can get the good stuff until 8pm (Mon-Thurs) and 10pm (Fri-Sun). Think pandan iced latte, honey milk lattes and sweet ube drinks.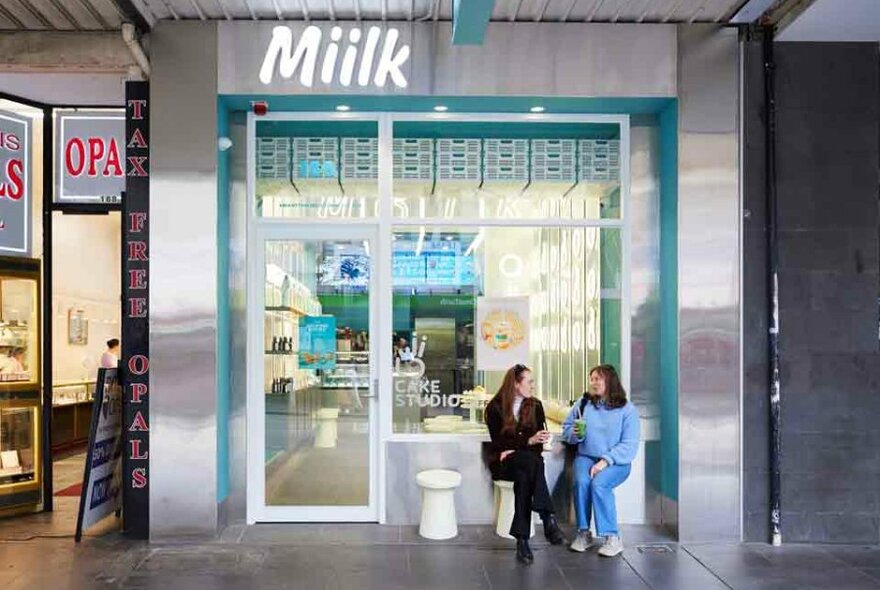 Brunetti
An oldie but a goodie, Brunetti Oro on Flinders Lane slings espresso until 10pm Monday to Thursday and midnight Friday to Saturday. Roasted right here in Melbourne, a cappuccino and flaky pastry will make any last-minute deadline achievable. Get it to-go or stay a while in the Campari Bar.
Ichigo
Brunch spot Ichigo puts a modern twist on traditional Japanese eats. Come for the chic minimal aesthetic, and don't leave without trying the multi-layer creamy matcha cake. It can be hard to snag a table during the day, but the team has just launched a cute new night cafe for nocturnal diners. Now open until 9pm (Sunday-Thursday) or 10pm (Friday-Saturday), it would be rude not to pop past for a black sesame latte.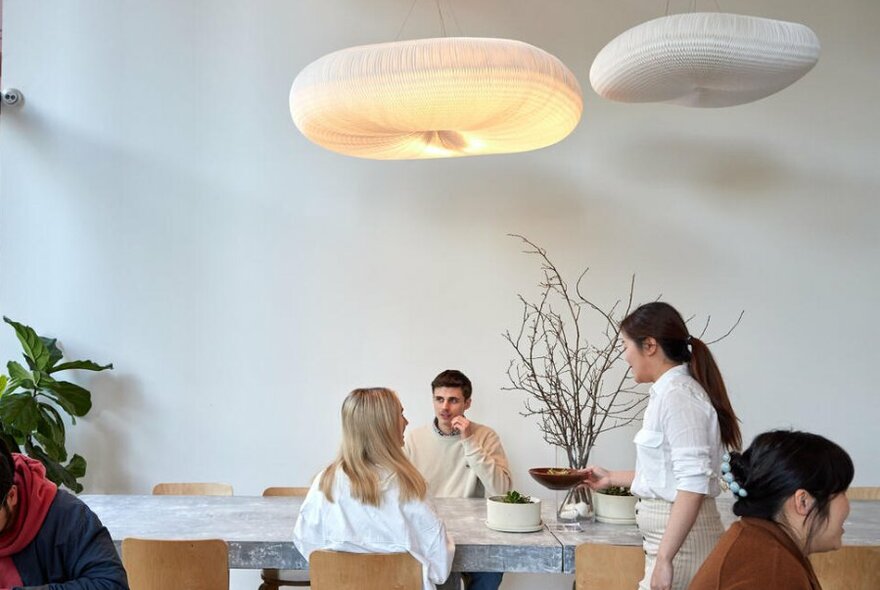 Good Measure
Serving iced coffee by day and cocktails by night, Good Measure rolls Sunday brunch and record bar vibes into a very Melbourne package. Local produce is key, with suppliers including Hagen's Organics, Spitz's Bakehouse and Allevare Wines. If you're not in the mood for booze, you can grab a coffee until late on Thursdays to Sunday.
Heartattack and Vine
Friendly neighbourhood spot Heartattack and Vine is one of Carlton's quiet achievers. The vibe is relaxed European, reflected in the very late night hours. If the going is good, sometimes they stay open until 11pm. Swing by for a Spanish hot chocolate, or perk up before kick-ons at one of Melbourne's best after-dark events with a strong latte.
Information correct at time of publishing - check with venues before visiting.
More after-hours offerings
Last updated on Tue 1 Aug 2023