Chinatown's most iconic restaurants
From raucous dumpling joints to epic banquets and fifty-year-old fine diners, no visit to Chinatown is complete without a feast at one of these foodie favourites. 
Flower Drum
Gilbert Lau opened Flower Drum in 1975 in Chinatown. Its reputation for restrained opulence endures to this day. This fine-dining Cantonese restaurant has won multiple national and international awards. It's known for its delicate and finessed signature dishes, like baked crab and Peking duck. Service is almost psychic here – the waitstaff seem to anticipate your every need. Insiders ask for dishes from the unpublished chefs' menu.
Longrain
Longrain has been a local favourite for modern Thai since landing in Chinatown in 2005. After closing its doors in 2020, Longrain was given a second life by restaurateur Scott Pickett. The revamped menu is filled with fresh, funky and fermented flavours that pack a punch. It's best enjoyed through the famous banquet, starring all the signature dishes. Think caramelised five spice pork belly swimming in a sweet and sticky sauce, and Southern red curry with Wagyu beef shin.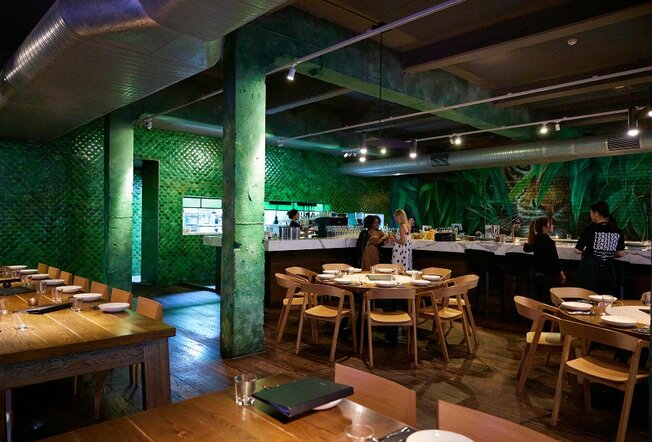 Shark Fin Inn
Talk about a Melbourne icon! Shark Fin Inn has been dishing up yum cha to dumpling-loving Melburnians since the '80s. Gather the family around the table for a banquet. Or swing by at lunchtime for traditional Cantonese fare at affordable prices. The har gao prawn dumplings will never disappoint. Want to try something new? Grab a basket of chicken feet. And be sure to crunch on the light, lacy layers of fried taro dumplings.
Supper Inn
The best Chinatown restaurants are there for you when you need a late-night feed. Supper Inn does not disappoint, welcoming hungry punters until 2.30am. Unassuming and unchanged since the '70s, this old-school inn is all about classic Cantonese fare. Head upstairs and sate your midnight cravings for roasted suckling pig and warming congee. 
Secret Kitchen
The secret is out – behind that big curved fish tank in Chinatown you'll find one of Melbourne's best yum cha spots. Gorge on baskets of Cantonese favourites alongside rare delicacies. Like your food to look as good as it tastes? Secret Kitchen's dishes are cute as a button. Snap a pic of their adorable piggy custard buns and goldfish-shaped dumplings before you gobble them down. The ultra-fresh seafood is a must-try too.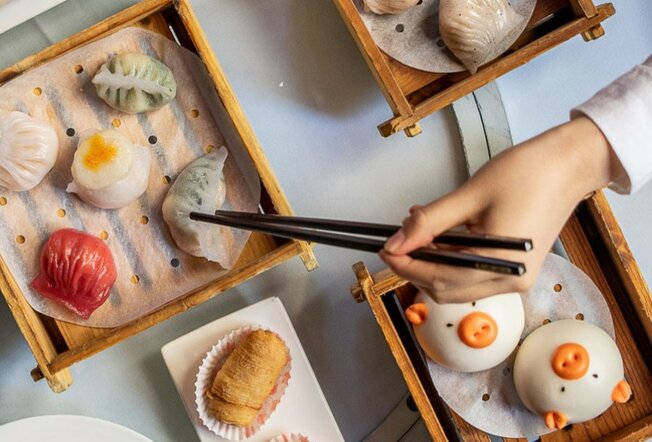 HuTong Dumpling Bar 
HuTong Dumpling Bar in Market Lane is beloved by all serious dumpling devotees. Part of the Chinatown lineup since 2008, come here for the signature soup-filled xiao long bao or zippy chilli wontons. Be hypnotised by the deft hands of the chef as they whip up delicate dumplings behind glass.
Shanghai Street
At Shanghai Street, homemade dumplings come boiled or fried. They also come swimming in chilli oil or floating in soup. But you can't go past a plate of the famous xiao long bao. This BYO dumpling joint has become such a Melbourne staple that several outposts have popped up. Find two on Little Bourke, plus another on Elizabeth Street that boasts a Tiki bar for cocktails!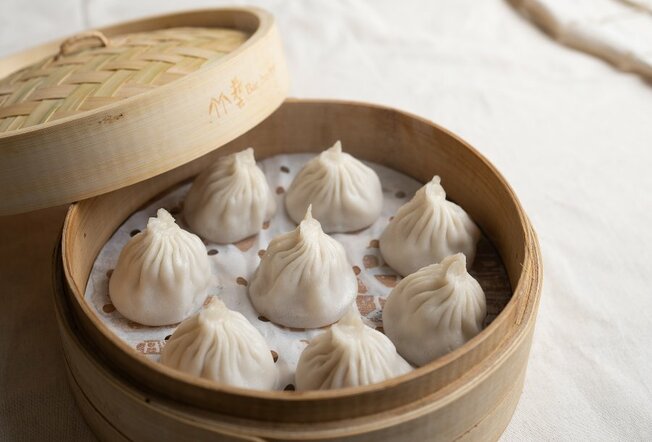 ShanDong MaMa 
ShanDong MaMa is a no-frills dumpling house that has been a crowd favourite for 10 years now. Tucked away in Mid City Arcade, the food is inspired by China's Shandong Province. Settle into the cafeteria for homestyle cooking, with a mother and daughter team at the helm. Try inventive flavours like green chilli Wagyu beef. Or the squid ink dumplings. They're filled with New Zealand squid, home-minced chicken breast, flying fish roe and a surprising hit of basil. The vegan dumplings are a winner too.
China Red 
Affordable, convenient and delicious. China Red specialises in plump, juicy, xiao long bao. The menu also has a range of delicious dumplings, including Peking pork. Sit under the glow of red lanterns, order from a touch screen and wait for those bamboo baskets to arrive. They're made by skilful noodle throwers and deft dumpling chefs you can see at work behind a window.
More Chinatown restaurants
Last updated on Mon 23 Jan 2023