The best Thai restaurants in Melbourne
Hungry for spicy som tam and slurpy boat noodles? Then try Sofia Levin's top picks for a Thai food feast in Melbourne. It's as close as you'll get to the bustle of Bangkok's night markets and northeast Thailand's fermented flavours without leaving the city.
Soi 38
Soi 38 is one of Melbourne's most hidden Thai restaurants. It's also its worst-kept secret. You'll find it down McIlwraith Place inside the multi-level car park, right beside the elevators. The lunch crowds slurps broth thickened with replica pig's blood at red and blue metal tables, while the evening menu expands into Thai-style ceviche, spicy larb salads and moo ping grilled pork skewers. Try whole, deep-fried pork knuckle and oom kai (spicy herbal chicken soup).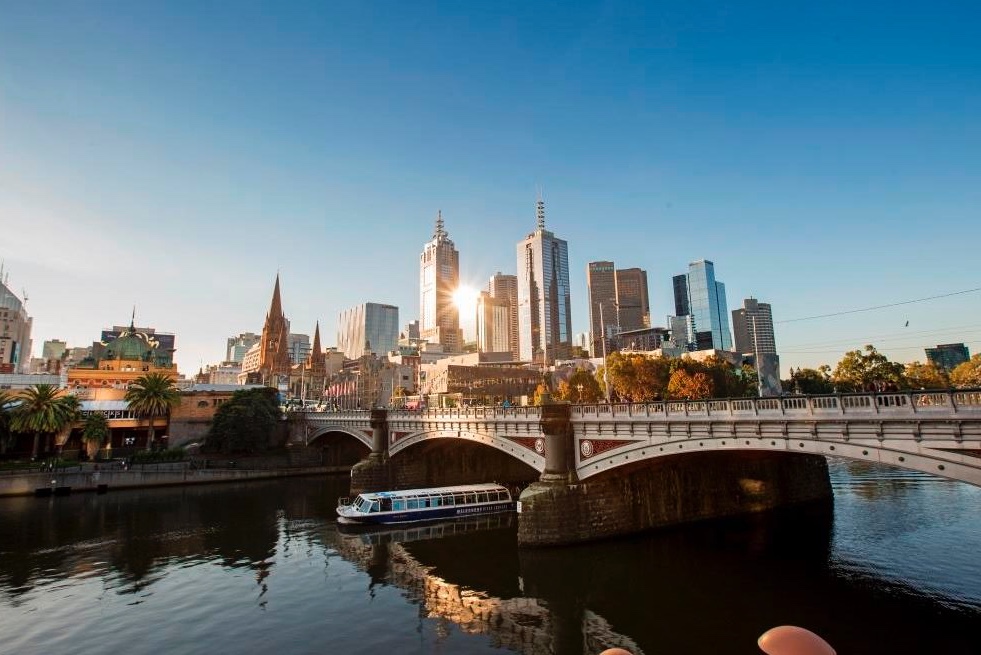 Nana Mookata Thai BBQ and Hotpot
Mookata is a popular hotpot device in Thailand, but it proves difficult to find in Melbourne. The utensil both barbecues meat on a grill and boils soup in a surrounding moat. Nana was the first to introduce it to Melbourne. A two-person Thai barbecue set is $35 here and comes with a marinated meat medley, seafood, noodles, vegetables and an egg. Other exciting dishes include raw prawn salad with fermented fish and pla dook yang (catfish stuffed with lemon-grass and grilled until its skin turns black).
Thai Town
Thai Town opened at the end of 2019 to give expats, especially international students, a taste of home. The restaurant looks like a hawker market with different food stations and a mini Thai grocer at the entrance. Between noon and 3pm the lunch menu is a steal, with meals under $15. For dinner, signature dishes include platters of grilled chicken, sticky rice and papaya salad on banana leaf. Or try fried rice served with shrimp paste, fresh vegetables and a whole fried mackerel for dipping. There are also plenty of Insta-friendly set ups, whether you prefer holding your Thai milk tea cocktail up to a neon sign or ordering a side of bright blue butterfly pea rice.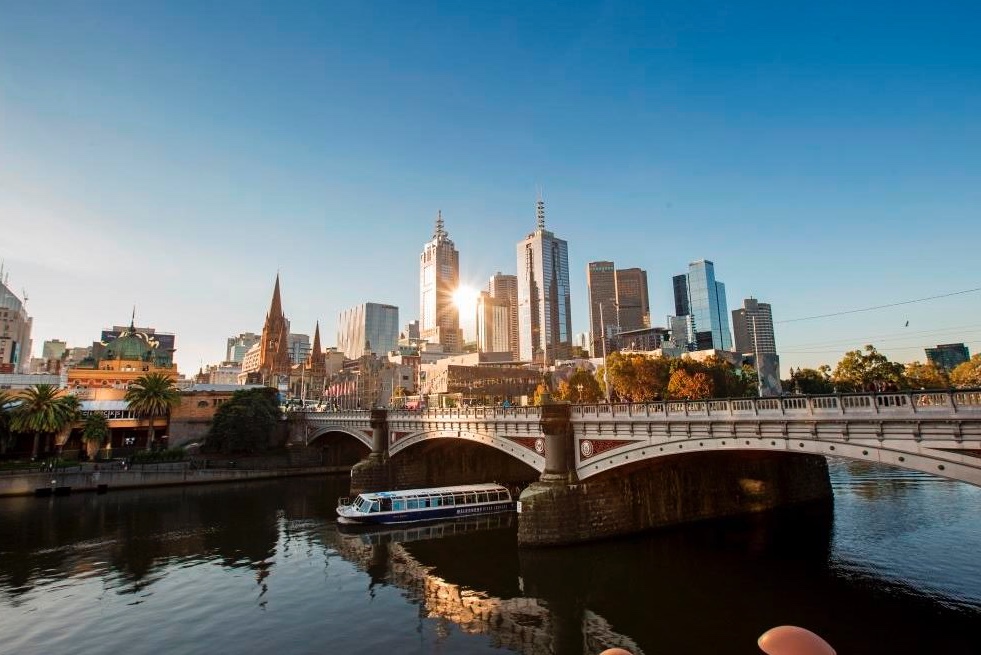 Dodee Paidang
There are two Dodee Paidangs: one in the basement beneath Causeway 353 Hotel and another on Swanston Street. Both specialise in tom yum noodle soups. There are more than 20 varieties on the menu, ranging from spice-free through to Dodee super nova, which clocks in at spice level seven and is generally only attempted by university students as a dare. There are other traditional Thai dishes, too. Think moo ping pork skewers, som tum salads, whole grilled fish, curries and grilled meats.
Isan Soul Thai Street Food
People slow down as they pass Isan Soul, peering in to get a closer look at the rickshaws and vintage tin signs on the walls. It's not what's on the inside that counts here, but what comes out of the kitchen. Wrap lightly-fried barramundi fillets in betel leaf to start, or share spicy salads with grilled pork and pickled crab. There's also tom yum from the soup section, but tom sap is an aromatic introduction to soft pork bone broth. Curries, stir-fries, whole fish and grilled meats with tamarind sauce are great for sharing – even if you don't want to.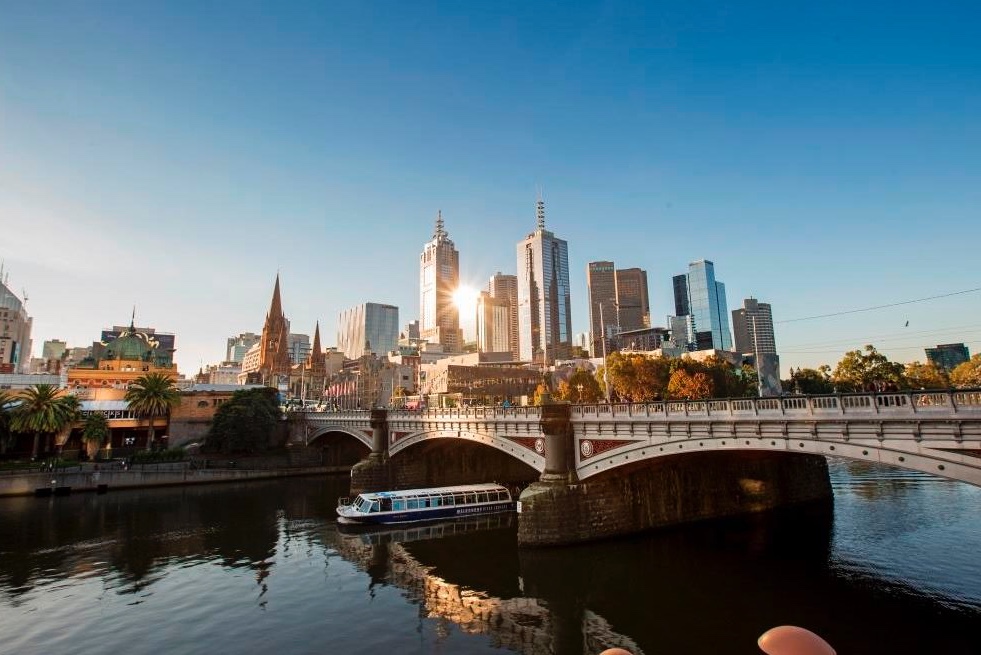 Thai Tide
This two-storey Thai restaurant next door to Nana Mookata is decked out in pink neon and a jungle of faux plants. And the flavours are as authentic as they come. If you don't know where to start, the mixed platter is ideal for the indecisive. Papaya salad, fermented Isaan sausage, grilled pork, meatball skewers, egg, crackling and fermented rice noodles. There are classic pad kapao chilli and basil stir-fries and khao soi coconut curry noodle soup from Chang Mai (similar to laksa, try the lobster version). For something standout, order mud crab when available, or tom leng saap hotpot. That's a mountain of meaty pork spines in tangy, aromatic broth with loads of lemongrass, galangal and makrut lime.
Me Dee
Tucked away inside The Paramount Centre food court, Me Dee is an unassuming takeaway shop serving some of Melbourne's most authentic Thai food. The prices are stupefying. Where else can you order boat noodles for $6? Rock up with $15 and you'll walk away with change from basil and chilli stir-fried duck, massaman curry or hor mok pla (fish steamed in coconut milk and chilli paste). There are hard-to-find dishes here, like oyster omelettes, southern kang tai pla (spicy fish organs with vegetables) and house-made fish balls in green curry. Don't leave without tasting a classic Thai dessert.
Sofia Levin is culinary travel journalist based in Melbourne and the founder of Seasoned Traveller.
More of the best Thai food in Melbourne
Last updated on Mon 3 Oct 2022