Guide to the best tiramisu in Melbourne
Fast becoming Melbourne's fave comfort food, tiramisu is the ultimate indulgence. Here's where you can find some of the city's best.
Grossi
The Grossi Florentino tiramisu follows a tried and tested family recipe. Think sambuca and Pavesini biscuits instead of brandy and ladyfingers. Order it for dessert at Grossi Grill, or pair it with the famous Grossi lasagne and a bottle of wine at the Cellar Bar.
Rosetta Ristorante
A tiramisu to make any Nonna proud. Rosetta's tiramisu is stacked with layers upon layers of mascarpone and espresso-soaked sponge biscuits. Decadent, creamy and delicious, it's the perfect finish to an Italian feast in the courtyard.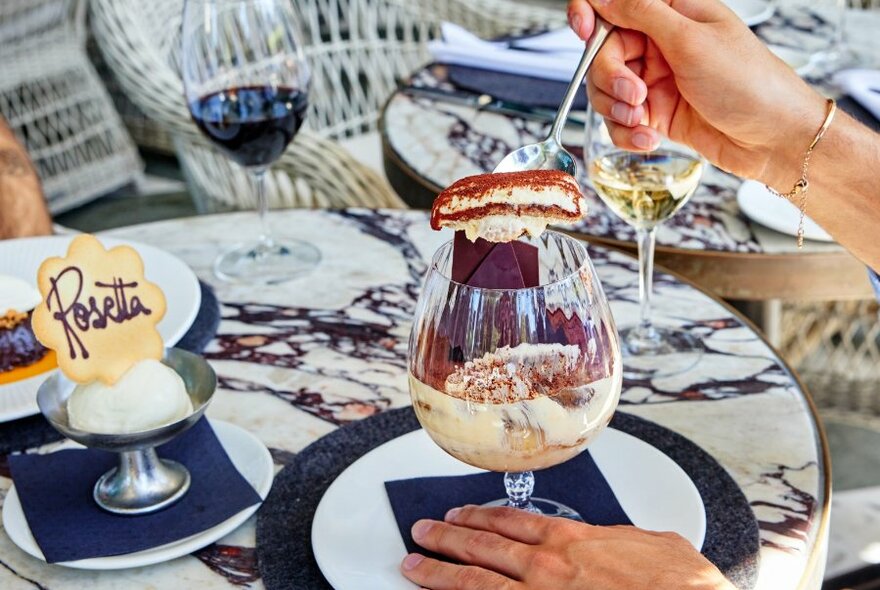 Sweetie and Moustache Dessert Lounge
Sweetie and Moustache have put a tiramisu spin on their signature crepe cake. Made with mascarpone, espresso, ladyfingers, chocolate crepes and choc sponge, it's just as good as the real thing. Enjoy a slice at the cafe or take a whole crepe cake home.
Tippy Tay
You won't find tiramisu on the menu at Tippy-Tay. The only way to score one is to grab your dessert off the airline trolley as it rolls past your table. The rich tiramisu is the perfect counterpart to the restaurant's antipasti, woodfired pizzas and creamy pastas.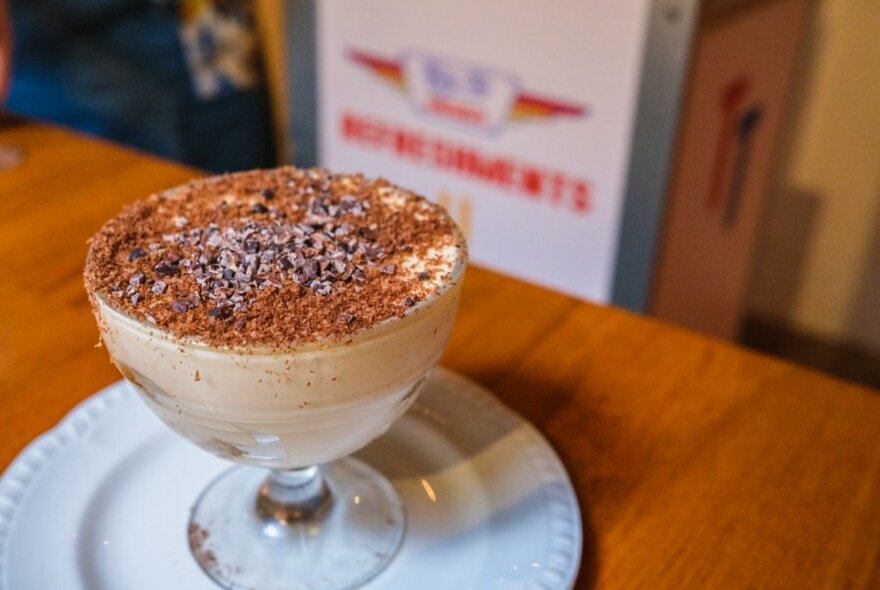 Capitano
Try a nutty tiramisu from Carlton based Italian restaurant Capitano, made with amaro and hazelnut flavours. Be sure to double down with the tiramisu milk punch cocktail. It's a sweet mix of clarified biscuit milk, cocoa rum, coffee and muscat.
DOC Pizza and Mozzarella Bar
DOC might be known for its pizza and pasta, but the chefs do a pretty impressive tiramisu as well. The creamy treat is made with sweet goat's cheese alongside traditional ladyfingers and amaro Montenegro. It's just what the doctor ordered.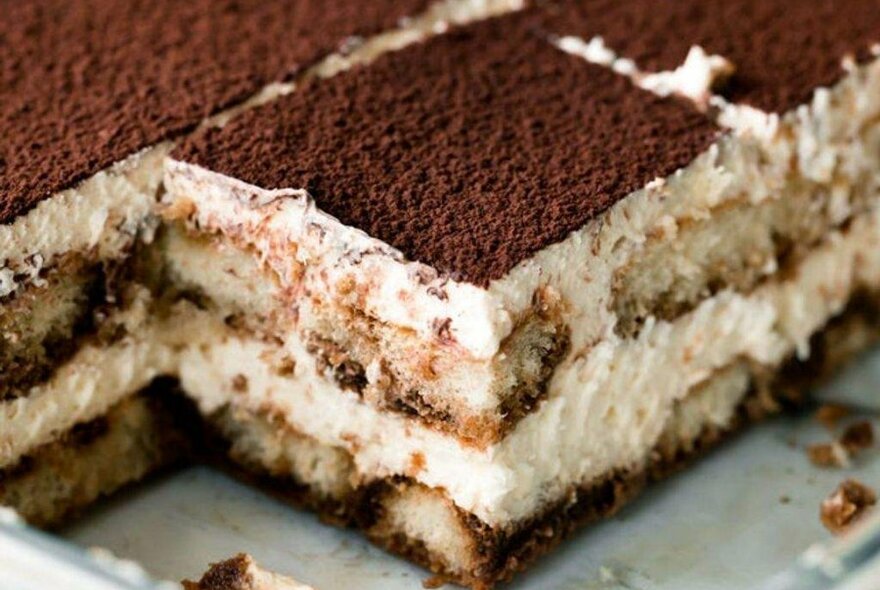 SPQR
Don't miss out on a classic tiramisu from SPQR. The coffee-loaded dessert is made in the traditional way, just how Nonna makes it. Order it to finish your pizza and garlic bread feast. Or make it a dessert-only kind of night and split a Nutella pizza too.
Gepetto Trattoria
Try a little homestyle Italian cooking from Melbourne institution Gepetto Trattoria. The tiramisu is made with coffee soaked savoiardi biscuits, mascarpone, marsala cream and a dusting of dark chocolate.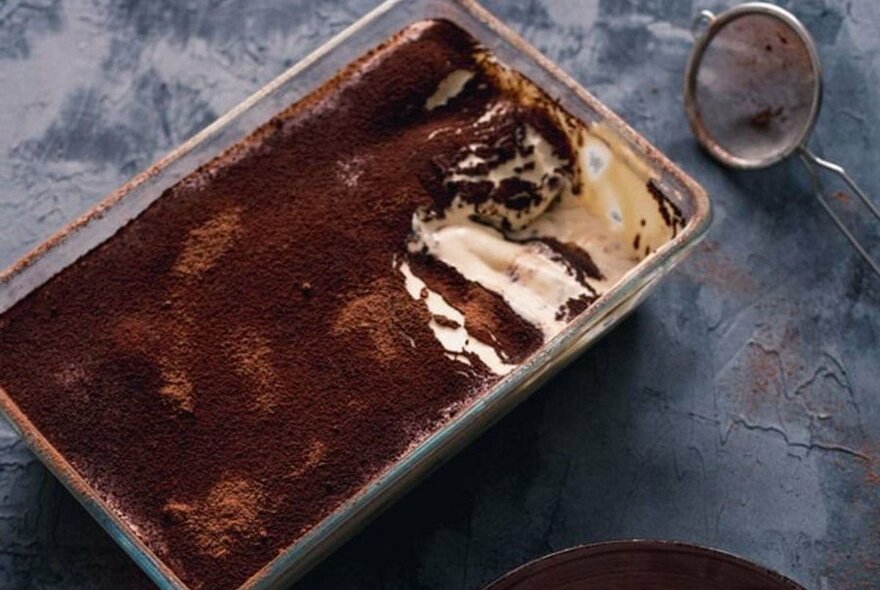 Tazio
Tazio serves Italian food so legit even Nonna will be impressed. Find it on Flinders Lane for super sinful tiramisu. Made from fresh espresso, creamy mascarpone and all that chocolatey cocoa goodness. Enjoy a full Italian meal when you order with antipasto, lamb ragu and rustic meatballs.
Connie's Italian Diner
You've had tiramisu. But have you had a tirami-sundae? Connie's dessert is a decadent mix of coffee, savoiardi, Mr. Black amaro and soft serve. Presented in an impressive swirl with a cherry on top, naturally.
Last updated on Fri 3 Mar 2023