The best cheesecake in Melbourne
Rich, creamy and just a touch of sweetness. These cheesecakes are the city's best.
Where to find the best Basque burnt cheesecake
Tori's Melbourne
The Basque burnt cheesecake at Tori's comes in a classic caramelised style, dotted with fresh strawberries. Try the matcha flavour for a Japanese twist on this trending dessert – piled high with cream cheese, of course. Tori's is open daily from 10am at 28 Niagara Lane.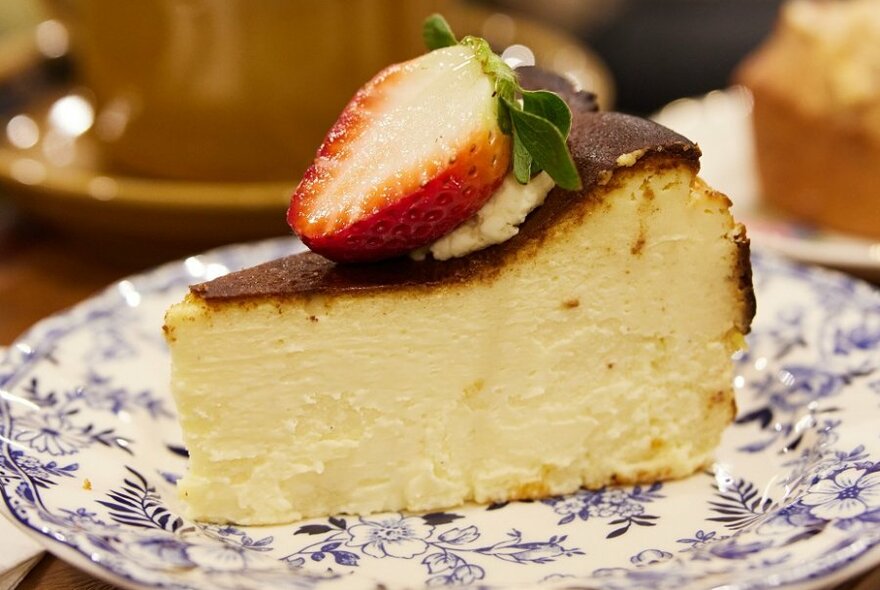 Where to find the best New York cheesecake
The cake of choice for regular cheesecake connoisseurs.
The Tea Rooms 1892
The Tea Rooms 1892 sit at an iconic spot in the Block Arcade. Of course, there are scones, and their famous smoked salmon pinwheel sandwiches. But the cheesecake selection is where this legendary location really takes off. There's classic NYC-style slices, floral hibiscus cheesecake, baked berry masterpieces and more. Luxe dessert lovers can opt for a cookies and cream cheesecake, or keep it fruity with fresh passionfruit treats.
Pepe's Italian Liquor
Housed in a handsome 19th century synagogue, Pepe's Italian & Liquor comes complete with a picturesque courtyard. Enjoy a drink under the garden's 150-year-old heritage-listed tree. Then skip straight to dessert with their signature lemon cheesecake. Baked low and slow in classic NYC style, its perfectly smooth finish is garnished with a pinch of zesty citrus rind.
Brunetti
Brunetti offers an epic cake collection, and the New York cheesecake is one of our all time faves. The decadent, baked cream cheese filling sits atop a buttery biscuit base. Served with seasonal fruit for a refreshing touch of sweetness. Pair with a a pistachio éclair and several vanilla cannoli.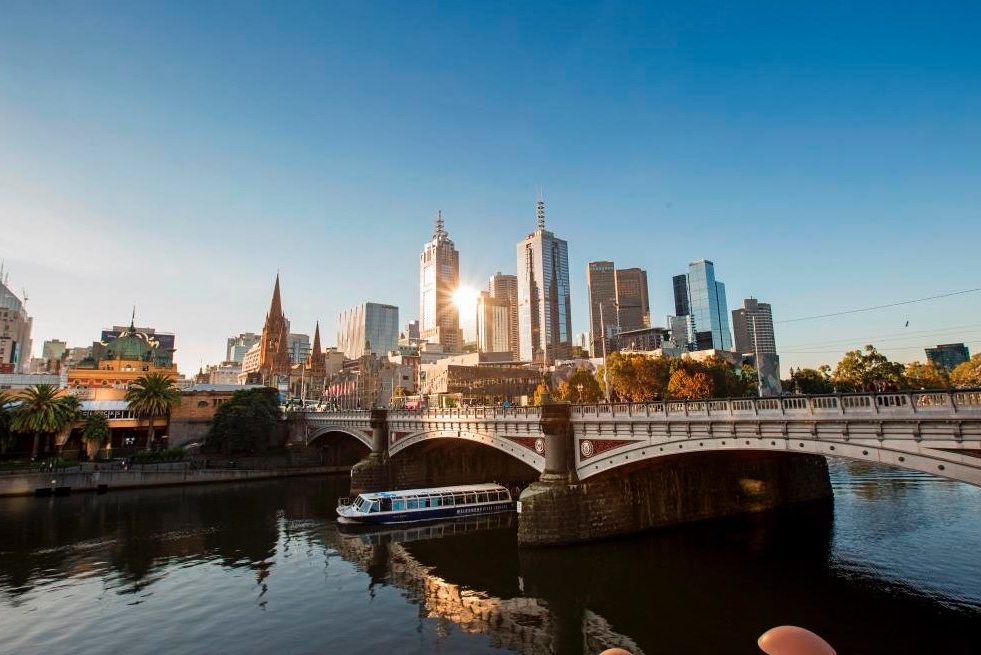 Where to find the best cheesecakes - with a twist
Break with tradition and try these sweet takes on cheesecake.
Japanese cheesecake
Somewhere between a cake and a giant soufflé, Uncle Tetsu's wobbly treats were one of the first Japanese desserts to hit it big in Melbourne. Try the feather-light, slightly crumbly delights in classic, matcha or chocolate flavours. Feeling dangerous? The custard cream–filled crepe brulee hides a slice of cheesecake under its many layers of yum.
Cheesecake on a stick
Don't knock it 'till you try it. Sticksies is a new late-night dessert bar on Lygon Street serving cheesecake by the slice. On a stick, of course. Creamy slabs of cake-y goodness are dunked in melted chocolate, drenched in caramel sauce and garnished with cookie crumbs. Flavours include matcha, Bueno, snickers, Oreo and more.
Margarita cheesecake
Melbourne is a marg-loving city, and the team at Mejico get that better than anyone. Their signature margarita cheesecake pairs tequila and lime infused cream cheese with a toasted coconut tostada base. It's the perfect little bite of yum to end your bottomless brunch on.
More of the best cakes and desserts in Melbourne
Last updated on Tue 10 Oct 2023