Finished with the late-night shopping, polished off a delicious meal or just caught a show but not ready to call it a night? Here's where to head for sweet treats after dark.
Ichigo at Night
Brunch spot Ichigo puts a modern twist on traditional Japanese eats. Come for the chic minimal aesthetic, and don't leave without trying the multi-layer creamy matcha cake. It can be hard to snag a table during the day, but the team has just soft launched a cute new night cafe for nocturnal diners. Now open until 10pm, seven days a week, it would be rude not to pop past for a black sesame latte.
Nimbo
With flawless interiors, laneway location and creative dessert options, Nimbo was bound to be an instant classic. Join the queue in Hardware Street. Order the fan-fave ube (purple sweet potato) flavour, topped with sticky sweet cornflake clusters. Try inventive toasties like miso cheese or pear and foie gras. Or go dairy free with vegan options, including a tofu pudding bingsu. Open until 10pm, Wednesday to Monday.
Miilk Cake Studio
Craving a sweet treat? Just look for this neon-lit cake shop on Swanston Street. Despite its futuristic vibes and sleek silver interiors, Miilk Cake Studio is charmingly old-school. The cakes are made from treasured family recipes, handed down over generations. Order classics like strawberry shortcake. Or try inventive flavours like mini taro and vanilla chiffon cakes and pandan sponges. Open until 10pm, Friday and Saturday.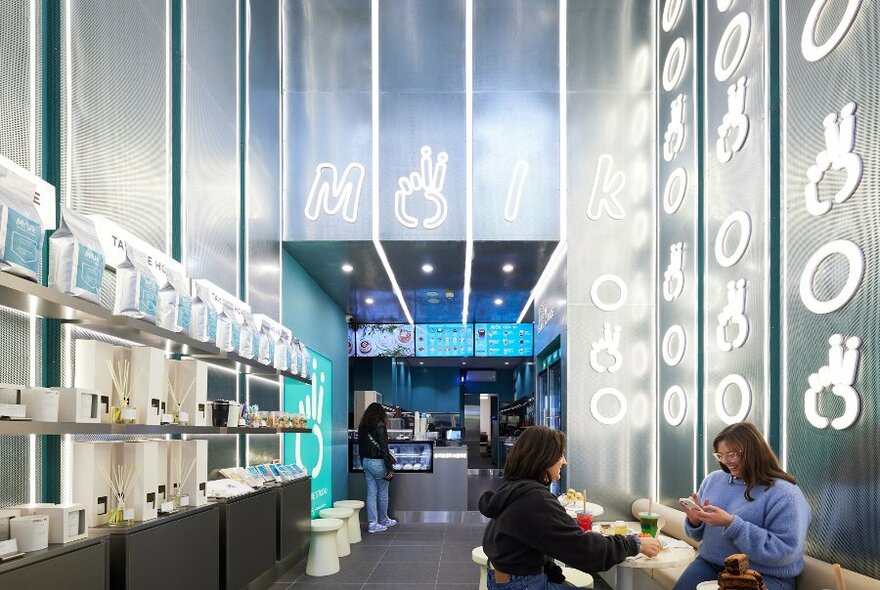 Che Desserts
Sample traditional Vietnamese desserts at Che Desserts. The seasonal menu features hearty dishes to heat up your winter nights. Like the warming silken tofu served in hot ginger syrup and coconut milk. Or try the best-selling enduriance che. It's chock-full of jelly, tapioca gems, coconut milk and durian. You'll find plenty of vegan-friendly, dairy free and gluten-free desserts available, too. Open until 10pm on Friday and Saturday, and 9pm all other nights.
Sulbing
Sweet cravings? Try Sulbing, Busan's dessert cafe celebrated for its bingsu. These 'snow ice' creations are crafted from finely shaved flakes of frozen ice cream or yoghurt. But the real delight lies in the toppings. Like the dark chocolate Oreo Monster, or tiramisu cheesecake. But, really, who can go past a slice of shortcake filled with strawberries and whipped cream? Open until 11pm Friday and Saturday nights. On the go? Visit the takeaway kiosk at Melbourne Central.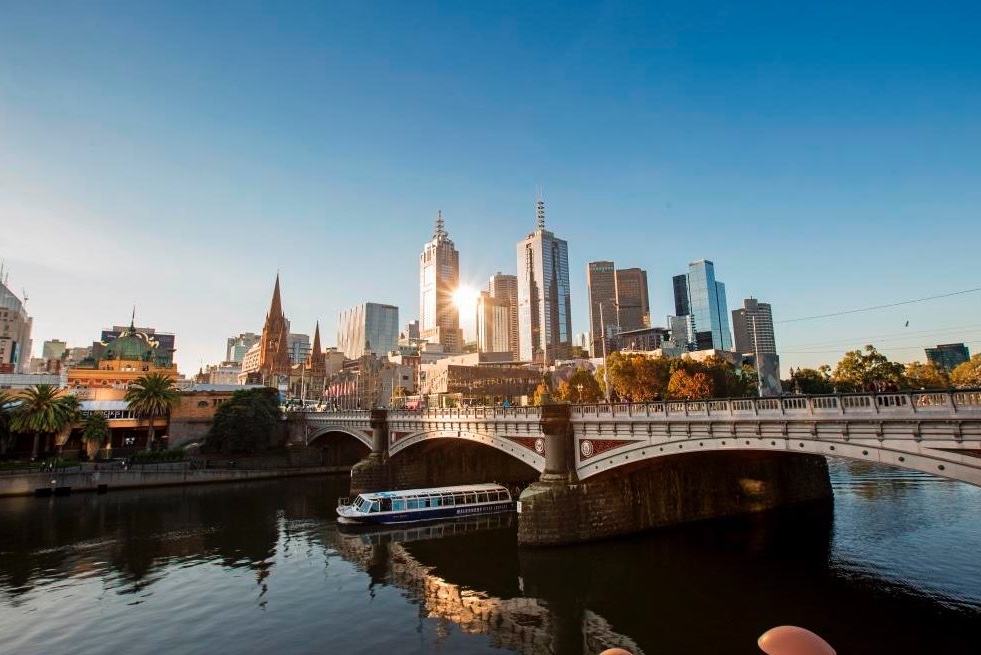 Eggholic Sweet
Melbourne's OG street toast spot Eggholic has opened up a Korean dessert bar next door. Eggholic Sweet at West Side Place is open every night until 9pm. Visit for epic iced coffees. Think biscoff loaded 'cream-cinos', honeycomb-topped caramel lattes, hojicha treats and injeolmi delights. The decadent shaved ice treat comes loaded with your choice of toppings. Our pick? The tiramisu bingsu cake.
Sweetie and Moustache
Fancy your dessert on a rooftop? Grab a cocktail and try the signature mille crepe cakes at Sweetie and Moustache. With flavours like tea-ramisu red bean, lychee watermelon and Oreo peanuts, you'll definitely need to schedule a return visit. There's also bubble waffles, sweet Nutella 'toast boxes' and more. The late-night dessert lounge is open until midnight every day of the week for those end of the night cravings.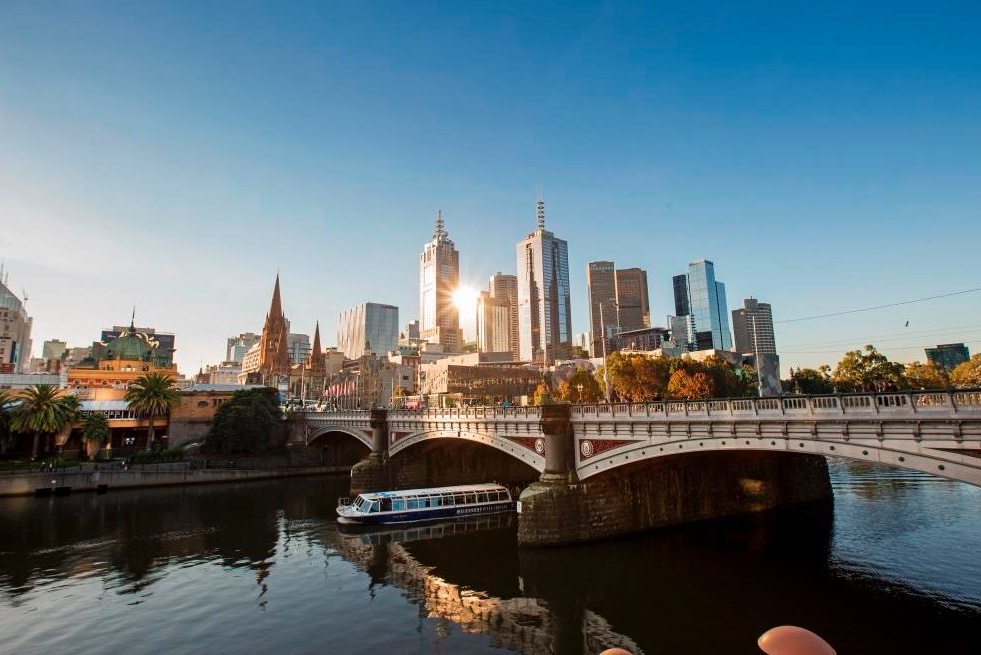 Pellegrini's
Dine like Melburnians have for decades – on late-night coffee and cake under the neon lights of Pellegrini's. This institution encapsulates Italian Melbourne. Take a seat at the long, curved bar and order an espresso as you make the difficult choice of which dessert to order. Will it be classic and creamy tiramisu? Apple strudel? Or one of the immaculate cakes? The cafe stays open until 9pm most nights and 10pm on Friday and Saturday (closed Sundays).
Palette
By day it's a light and airy Korean cafe slinging aesthetic brunches. But by night, Palette becomes an intimate, dimly lit night cafe and dessert bar. Think fresh strawberry cocktails, cinnamon croffles and honey-drizzled brioche. Palette at Night is open from 7pm to 11pm Tuesday to Saturday, wander in for a late night nibble and a coffee. Don't worry, they do decaf too.
Snow Moon
We often describe things as hidden, but Snow Moon is seriously hidden. Like, walk down a never-ending tunnel off a laneway and stop dead in the centre levels of hidden. But for these delicious Thai-inpsired bingsu desserts, it's definitely worth the journey. Classic milk tea and Oreo flavours are on the menu. Along with pandan-soaked toastie sticks, Yakult jelly creations and Lotus Biscoff waffles. They stay open until 10pm, Monday to Saturday!
Om Nom
Om Nom cocktail bar at the Adelphi Hotel is renowned for its OTT cocktails. If it's sherbet-topped, nitro charged or served in a quirky vessel, you'll find it at Om Nom. Try the smoking marshmallow colada, made with marshmallow rum and presented in a cloud of smoke. Then hit the sweets menu. Will it be the peanut butter parfait or mango pasionfruit sphere? The kitchen stays open late on Friday and Saturday nights, so you can indulge until 11pm.
Sticksies
Don't knock it 'till you try it. Sticksies is a new late-night dessert bar on Lygon Street serving cheesecake by the slice. On a stick, of course. Creamy slabs of cake-y goodness are dunked in melted chocolate, drenched in caramel sauce and garnished with cookie crumbs. Flavours include matcha, Bueno, snickers, Oreo and more. Open until 11.30pm every night!
Last updated on Fri 21 Jul 2023