The ultimate guide to late-night dining in Melbourne
Some of Melbourne's restaurants and bars are best visited well after dark. Whether you're in need of sustenance after a show or a night owl just getting started, here are a few of our finest late-night venues.
Bar Margaux 
Who doesn't love a clandestine, late-night bar serving cocktails and French comfort food? Hidden behind a nondescript staircase behind a door that simply says 'MGX', you'll find just that. Bar Margaux is sultry and sophisticated, serving seasonal wines and substantial supper dishes. Saddle up at a counter table or slide into an intimate booth. The Euro-style dishes are available right up until they close the doors at 1am on Thursdays, and 3am Friday and Saturday.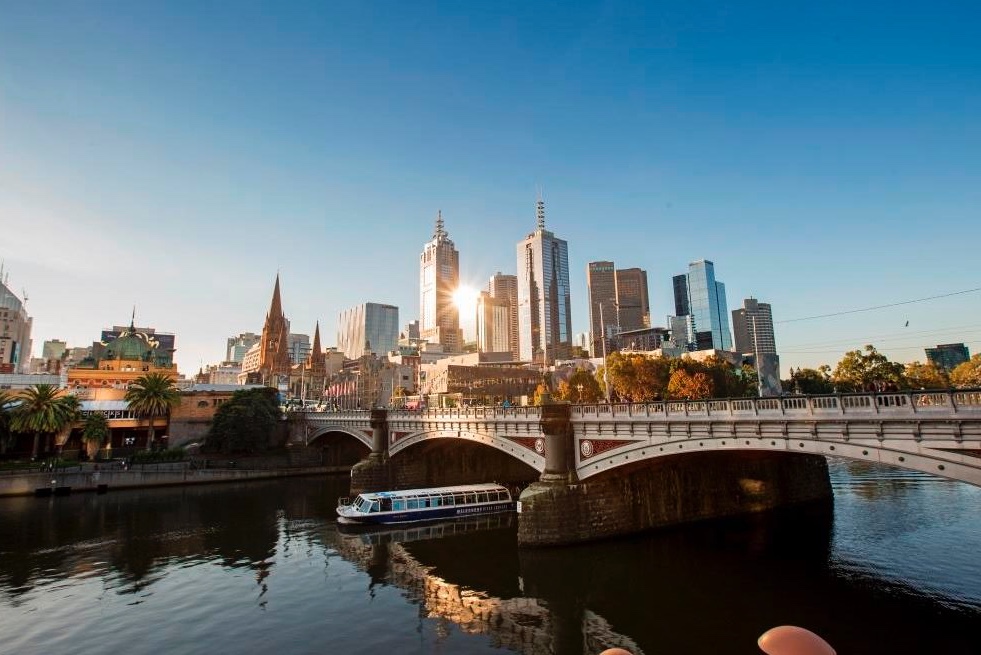 Cambodia's Kitchen
Russell Street newcomer Cambodia's Kitchen boasts the title of being the only Cambodian diner in the CBD. Wander in after work for hearty beef broth stew, served with melt-in-the-mouth brisket and chewy egg noodles. Or try the signature 'ka thiew' - a clear pork bone broth with rice noodles and tender meat slices. The grilled chicken rice and crispy fried rice cakes are perfect for late night feasting - Cambodia's Kitchen stays open until midnight!
Stalactites 
When it comes to eating Greek in Melbourne, it doesn't get more old school than Stalactites Restaurant, which opened in 1978. At some point in most Melburnians' lives, a big night out has been capped off here. Call in for souvlaki, moussaka, baklava or Greek coffee. Stalactites is open until midnight Sunday to Thursday and 2am on Friday and Saturday.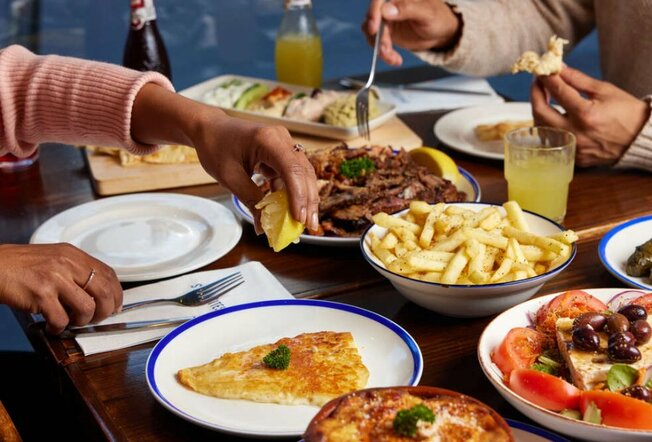 Butchers Diner 
Night owls will love the all-day menu at Butchers Diner, where the rolls, burgers, grills and roasts use premium Aussie meat. Grab a seat at the long communal table and trade stories about your night with new friends. The diner is open until midnight Tuesday to Saturday, because it's never too late for a burger. 
Her Melbourne
Her Melbourne is a vertical laneway celebrating food, drinks, music and art. Enter the moody ground floor bar and knock back Negronis and pommes frites, or soar up to the rooftop for a Med-style escape under the stars. The resident diner BKK offers a fresh take on Thai BBQ, with open flames grilling juicy meat, seafood, crispy pork belly and more. Her stays open until 3am Friday and Saturday nights, with BKK slinging BBQ plates until 1am every night.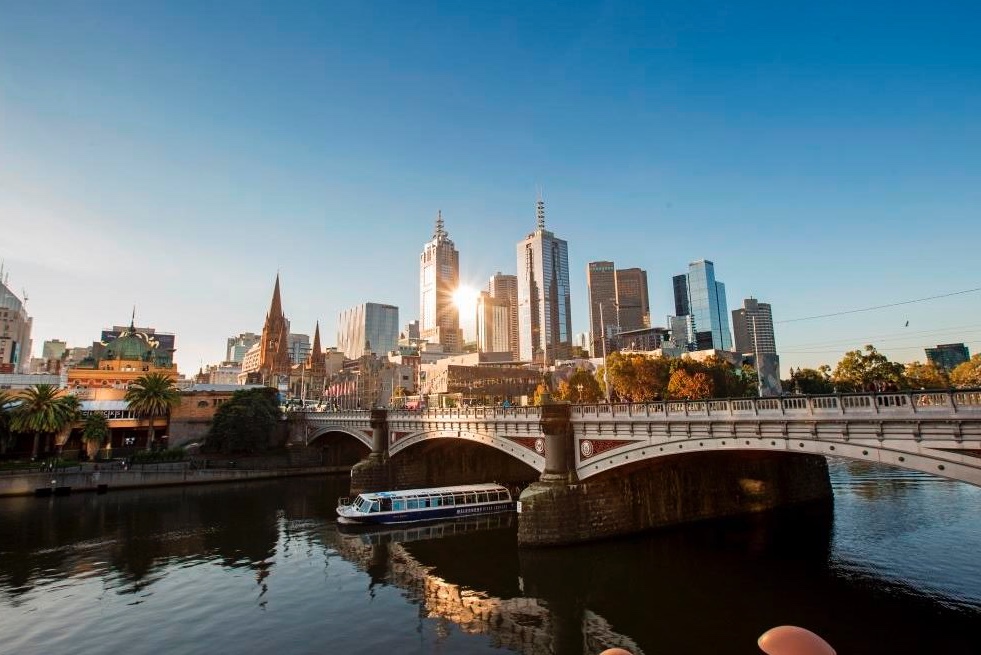 Bodega Underground
Did you know there's a pocket of Mexico City in a basement on the edge of Chinatown? Moodily lit but bright with conversation and Mexi-kitsch decor, Bodega Underground is about good times. The taqueria has a gluten-free Mexican supper menu available between midnight and 3am Friday and Saturday nights. Snack on late-night combos like a palomo and street corn or a mezcal negroni and fried chicken. Keep your energy levels high with espresso martinis and churros for dessert.
Panda BBQ
Dig into spicy skewers and bigger dishes as you swing on unique bench chairs at Panda BBQ. Panda's barbecued skewers are the tastiest one-handed snack in town. Try crispy and flavourful sticks of lamb, chicken wings or pork ribs with green chilli. The barbecue restaurant at 202 Bourke Street also does plates for two if you can bear to share. Panda BBQ is open until 3am for your midnight munchies, although the kitchen closes a little earlier.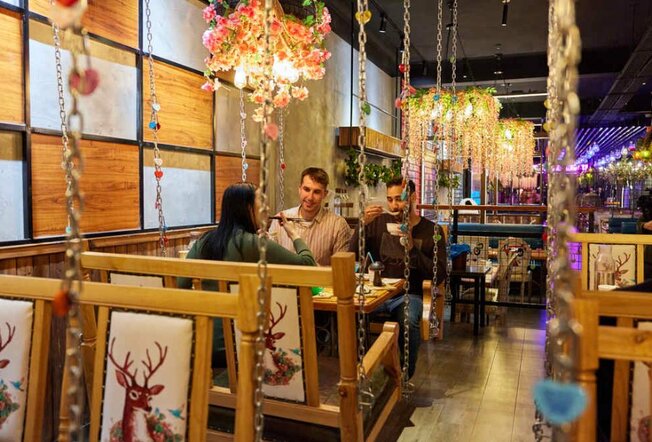 Cookie
Curtin House was one of Melbourne's first so-called 'vertical laneways'. But the tenant that put it on the map was Cookie. A bar, Thai restaurant and club rolled into one, this venue is worth the stairs. Perfect pad thai and sticky beef ribs are served with hand-picked gin, margaritas and Trappist monk inspired beer. On weekends the kitchen closes around 10.30pm but stick around until midnight and enjoy the disco. 
Dragon Hot Pot 
Warm up from the inside with a big hearty bowl of hot pot. Using a century-old recipe, Dragon Hot Pot simmers its broth for over 12 hours to get that rich flavour. Choose your level of spice then customise your meal with more than 100 fresh ingredients. Satisfy your cravings for noodles and spicy soups right up to 2.30am on weekends and 1.30am Monday to Thursday.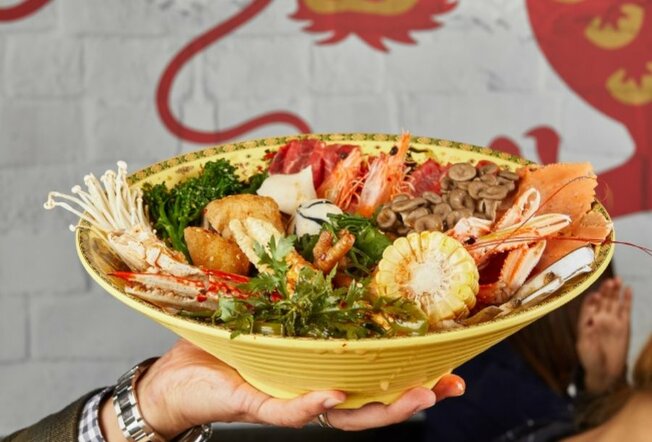 DOC Pizza & Mozzarella
A Carlton institution, DOC Pizza & Mozzarella serves Rome-style pizza you won't have to leave Melbourne for. If you can't decide on just one pizza ­– close your eyes and point. You simply can't go wrong. Throw in a salumi board and rocket and pear salad to keep you sated until the kitchen closes between 9.30pm and 10.30pm.
Gimlet at Cavendish House
Old world glamour and modern dining collide at Andrew McConnell's latest endeavour. You'll find Gimet inside the Chicago-style 1920s building Cavendish House. Start your evening at the bar with the namesake Gimlet cocktail, a sweet burst of gin and botanicals. The late-night supper menu is available Fridays and Saturdays from 10pm to 1am. Dine on O'Connor strip steak and French fries. Or enjoy fresh oysters and the caviar service. For a nightcap try the creamy East Melbourne flip dessert cocktail.
Last updated on Wed 12 Oct 2022