The best places for high tea in Melbourne
Melbourne really loves a good high tea. Those indulgent afternoons of tea and scones, dainty sandwiches and picture-perfect pastries. Here are some of the city's lushest spreads.
High Tea at The Tea Rooms 1892
The Tea Rooms 1892 sit at an iconic spot in the Block Arcade. They have a rich history of serving high tea to elegant Melburnians in gilt surrounds. Of course, there are scones, and their famous smoked salmon pinwheel sandwiches. Or enjoy quiches, chicken liver pate on chestnut biscuits, and refreshing fresh fruit. Cakes from the beautiful window display go perfectly with your pot of tea. Reservations essential.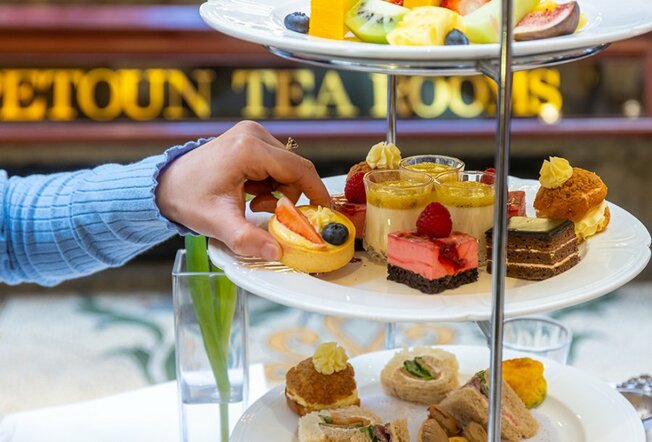 High SocieTea at The Westin
Dial up the sophistication with an indulgent high tea at The Westin. Hosted in the hotel's Lobby Lounge, the daily 'SocieTea' is inspired by the three c's: chocolate, cheese and caviar. Dine on three decadent tiers of sweet and savoury treats with premium paired wines. Think 12-carot gold leaf scones, king salmon served in a cloud of smoke, and truffle-topped camembert.
High Tea at The Langham
Steeped in tradition (and speciality British tea), high tea at The Langham has been an afternoon ritual since 1865. Start with gourmet sandwiches and savouries. Perhaps lime cured scallop ceviche and saffron arancini. Then move onto dessert. Dainty pastries are lovingly made fresh in house. Try the heavenly ginger and rose madeleines. Scones with macerated strawberry preserve are a must.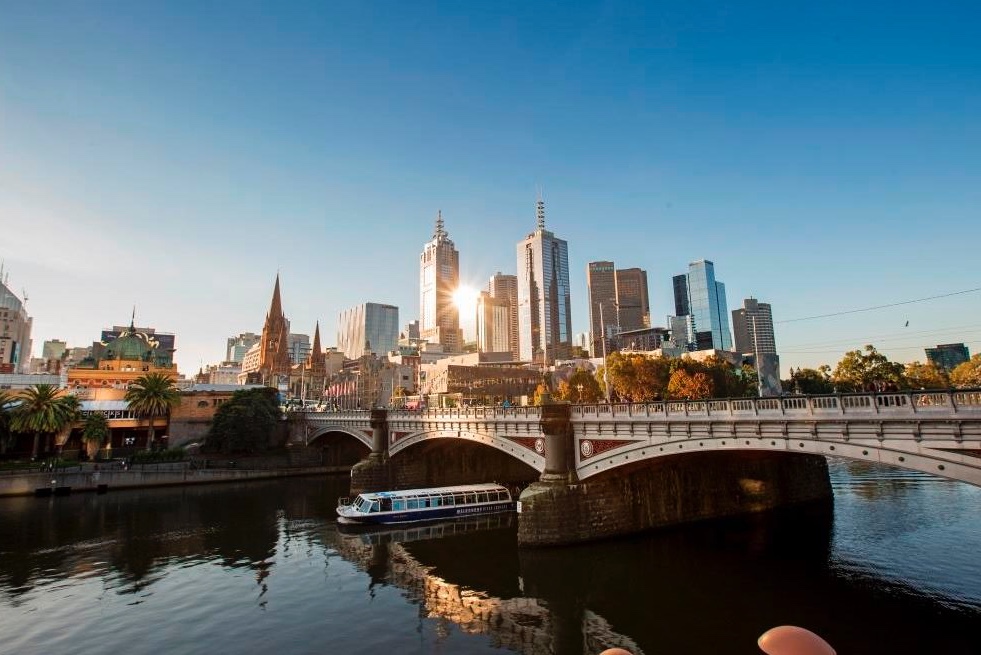 Afternoon Tea at Hotel Windsor
Travel back in time to 1883 for a traditional afternoon tea at Hotel Windsor – with a hint of stylish contemporary flavours. A three-tiered silver stand is adorned with freshly baked scones, sweet jam and cream. The ever-changing menu includes exquisite pastries like cottage pie and mini quiches. There's also choux pastries stuffed with caramelised apple and vanilla Chantilly. Or try classic cucumber or egg sandwiches.
High Tea at Royal St Collins
Who said tea was just for the afternoon? Royal St Collins invites you to take in their delicious treats at breakfast too. Indulge in gorgeous loose leaf teas from Harney & Sons (or a jaunty mimosa if you prefer). The food menu includes mini desserts and point sandwiches. Then there's two kinds of scones – rosewater and date or orange blossom – ready to be dolloped with jam and cream.
High Tea at Collins Coffee House
Dine in under grand chandeliers and decorative ceilings at Collins Coffee House. Visit the heritage building for pumpkin and sage tarts, quiche and chicken Waldorf finger sandwiches. Plus enjoy classic scones, moist cakes and Italian biscuits. Now there's a perfect Sunday. All the goodies are baked fresh onsite daily and gluten-free selections are also available.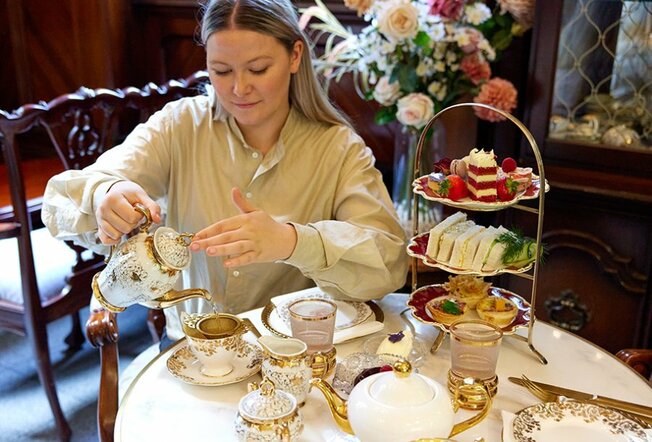 High Tea at Om Nom Kitchen
High tea at Om Nom Kitchen is a creative take on tradition. You'll find Om Nom set within the designer Adelphi Hotel. The decor is dark and dramatic and sets the scene for scones with gruyere and truffle honey. Savouries include a confit duck waffle cone. Sandwiches are filled with egg, potato and jamon. For sweets think passionfruit pav, lemon meringue profiteroles and the famous 'lamingtart'.
Sunday High Tea at No35
High tea with stellar views over the city from the 35th floor is a no-brainer. The Sofitel's in-house restaurant No35 puts on a gorgeous spread every Sunday. Start with a sparkling wine and graze through a dizzying array of treats. Savouries include roast beef wraps and Tasmanian smoked salmon. And for sweets, Peach Melba Swiss rolls and cherry chocolate bonbons hit the spot. Scones are studded with sultanas and come served with Tahitian vanilla Chantilly cream.
Botanical Wonderland High Tea in the gardens
Topple head-first into a garden wonderland with this whimsical high tea at the Royal Botanic Gardens. Tuck into a miniature edible garden worthy of a fairy-tale. Served on a bed of chocolate 'soil', the adorable sweets are made to look like potted roses, mossy rocks and tiny flowers. There's also a full selection of savouries including salmon rolls with bocconcini, truffle and egg sandwiches and chicken and leek pies. After tea, join your family on the lawn for a game of giant Connect Four.

Garden High Tea at Jardin Tan
What better setting for an elegant high tea than among the greenery at the Royal Botanic Gardens? Jardin Tan's high tea for two starts with a glass of bubbly and tea and coffee is free-flowing. The savoury selection includes portobello mushroom pie and mini brioche with cured trout. Finish on pint-sized desserts such as coconut pandan panna cotta, brownies and scones with jam and Chantilly cream.
High Tea in Style by Cristina Re
Cristina Re is known for her gorgeous gold-trimmed tableware and elegant, vintage style. For an ultra-glamorous high tea experience, head to Collins Kitchen at the Grand Hyatt. The high tea is framed with Cristina's beautiful pieces. Enjoy warm scones and finger sandwiches with fillings like rare roast beef. There are also golden savoury goat cheese pastries, mango macarons and other decadent treats. Tea is served by loose leaf icons T2, and there's also an entirely vegetarian menu available.
Last updated on Tue 23 Aug 2022
Sign up to What's On weekly
Welcome! Thanks for signing up!