Hidden gems to visit in Carlton
Take time out in Carlton to explore these hidden cafes, epic attractions and under the radar restaurants.
Sip Italian wine by the park
Pause your stroll through Lincoln Square for a mini European vacation at Bar Holiday. Tucked behind the park, you'll find this casual and unassuming Italian wine bar. Grab a table outside in the sunshine. Pile your table with share plates like spaghetti puttanesca, anchovy toast and crumbed sardines. Then stay late for snacks and pasta until midnight on weekends.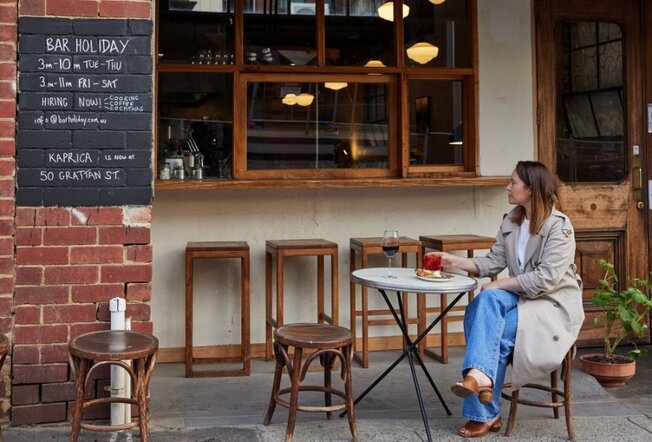 Secret Japanese snacks and sake
While you're near Lincoln Square, look for another hidden gem. Next door to Bar Holiday is a double-whammy of Japanese dining. On the ground floor is pint-sized cafe Hareruya Pantry where you'll find snacky Japanese staples. Think crispy chicken, bento boxes and inventive gelato flavours. Next, head up to the aptly named Leonie Upstairs. This cute date-night spot pairs fresh temaki sushi with premium sake.
Catch indie performances in a legendary theatre
Established in 1967, La Mama is the bedrock of contemporary theatre in this town. Generations of performing artists, writers, producers and production crews honed their craft at La Mama. The intimate venue was recently rebuilt after a devastating fire in 2018. Celebrate the return of this Carlton icon by catching a show and discovering emerging artists.
Visit a hidden coffee roaster
In a hidden alley behind a petrol station, Vertue Coffee Roasters is a micro-roaster and cafe that takes its coffee very seriously. Relax with a cup and take time perusing the brunch menu. What will it be? The spicy lemon myrtle panna cotta? The fan-fave salmon rosti? Or indulgent red velvet hotcakes?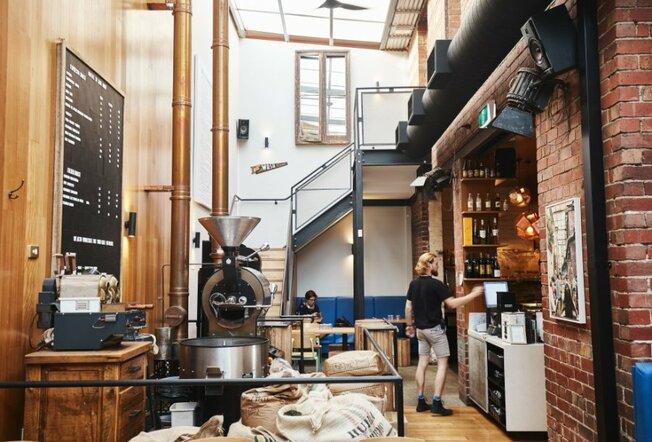 Shop for one-of-a-kind toys and gifts
Established on Lygon Street 52 years ago, this iconic toy store is a treasure trove of unique, fun and traditional toys. Wonder at the playthings lining the Poppyshop walls and find gifts for the little ones in your life. The incredible collection of vintage toys is bound to awaken your inner child.
Discover a secret rooftop oasis
You've drunk cocktails under the stars at a rooftop bar in the city centre. But have you sipped a glass of wine in a rooftop oasis in Carlton? Quirky Wolf's Lair is hidden inside Carlton institution Jimmy Watson's. European curios decorate the walls of the cosy downstairs bar. Upstairs there are treetop views from picnic tables. No wonder it's known as Carlton's Hanging Gardens of Babylon.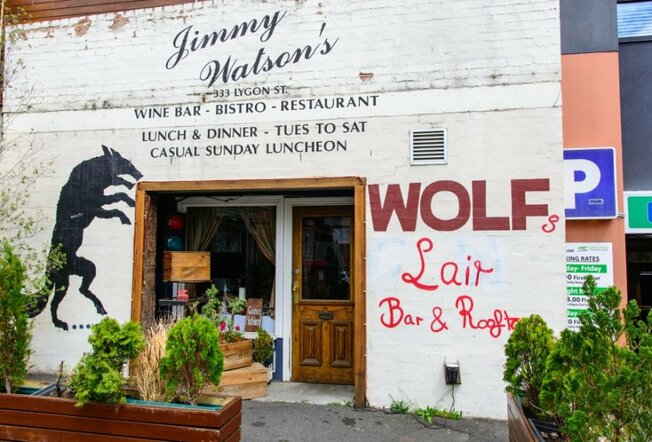 Discover a hidden movie set in the busy university district
Founded in 1853, the University of Melbourne's leafy sandstone campus has a hidden movie history. A gothic underground carpark near the South Lawn – also an architectural icon – featured in Aussie cult flick Mad Max.
Find the best Japanese set meals
Never tried Teishoku? Make a beeline to Torissong and right that wrong ASAP. A curated selection of rice, pickles, soup and rotating mains is served here on the daily in neat wooden trays. Or pretend you're in Tokyo and try the bento-style plates at Ima Project Cafe. Sandos and toasties round out the menu, along with matcha cupcakes and cheesecake. Drool over the full list of options on their website.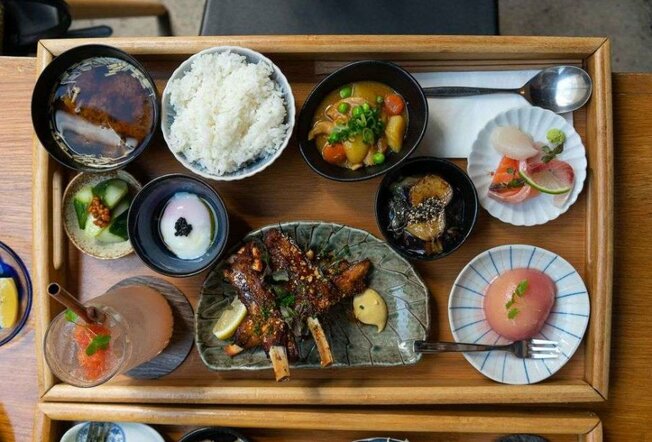 Attend arthouse film screenings
With sixteen theaters and a licensed terrace bar, Carlton's iconic Cinema Nova is no secret to movie fans. But if you want real cinephile cred, snap up tickets to one of Nova's filmmaker screenings. Get an early look at the latest independent and arthouse releases. Then meet the talent behind the flicks.
Visit a new hidden-gem restaurant
Chic, modern and experimental, newly opened Laurus puts an Aussie spin on southern Chinese cuisine. Think elevated casual dining, with a menu that blends the two cultures. Try punchy kingfish, noodles with house-made XO sauce and soy-glazed beef rib. Then refresh your palate with Laurus's signature cocktails.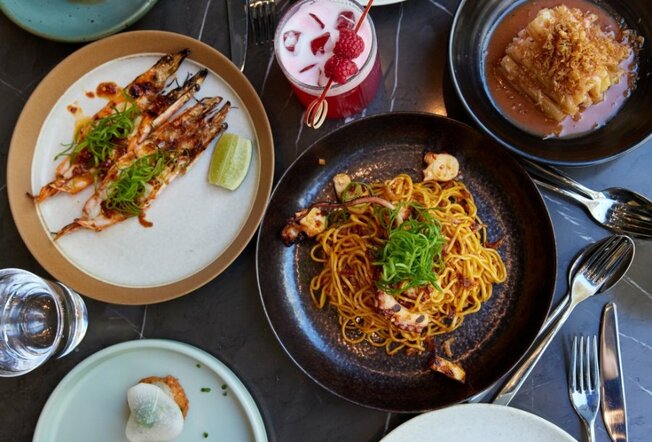 Pick up a new old instrument
Local musos know Carlton icon Music Swop Shop is the first stop to buy and sell second hand gear. Pin the what's new tab to your browser and swap your daily social media doom scroll for a fresh Fender-fuelled serotonin boost. Trade in that keyboard for a sweet '80s synth. Or pluck out a tune on a new-to-you banjo.
Shop a sustainable fashion pop-up
Local fashion brand ELK is renowned for its sustainable practices and elegantly minimal designs. But don't think minimal means boring. Head to the new Lygon Street pop-up to browse the latest fashion drops in statement colours. Complete the look with distinctively bold accessories that ooze the signature ELK style.
Sip coffee in a laundromat
Need a coffee but also forgot to wash your socks? Do both at Two Snakes. Located inside Soapbar laundromat, this pint-sized cafe pairs specialty coffee with loaded sandwiches. Settle in for a tuna melt while your clothes spin. Go classic with a salad sando. Or grab their signature hoisin chicken with pickled carrot and daikon to-go.
Home-cooked Nigerian food down a no-through road
Adonai Foods has been one of Melbourne's best-kept secrets since 2017. Located beneath a block of government flats at the end of a no-through road, it's Melbourne's only dedicated Nigerian restaurant. Try fried plantains, okra soup and puff puff fried doughnuts. Plus more traditional and lovingly homemade Nigerian dishes.
Last updated on Thu 20 Oct 2022
Sign up to What's On weekly
Welcome! Thanks for signing up!