A foodie's guide to Flinders Lane
With chic eateries dotting the length of the CBD grid, Flinders Lane has grown into one of our city's most famous dining strips. Home to some of Melbourne's top chefs (think Andrew McConnell and Chris Lucas), it's the ultimate stop for pre-theatre dining, special occasions and everything in-between.
Chin Chin
Modelled on the dining halls of Asia with a shared eating concept, Chin Chin has been packing in the punters since 2011. Safe bets include the green papaya salad and the braised beef massaman curry. There's no need to wait in the big queues anymore, you can now book. Be sure to start (or finish) your evening enjoying a cocktail in the basement at GoGo bar, where you're guaranteed a great night out.
Supernormal
With beautifully executed takes on classic Asian food, Supernormal is a favourite along Flinders Lane. Spot the neon-red cherry and katakana characters outside. They're a nod to the restaurant's Japanese influence. There's plenty of inspiration from China too. From pot sticker dumplings to slow-cooked Xinjiang lamb with sesame seed flatbread. Don't leave without trying their famous New England lobster roll. Or the peanut butter parfait.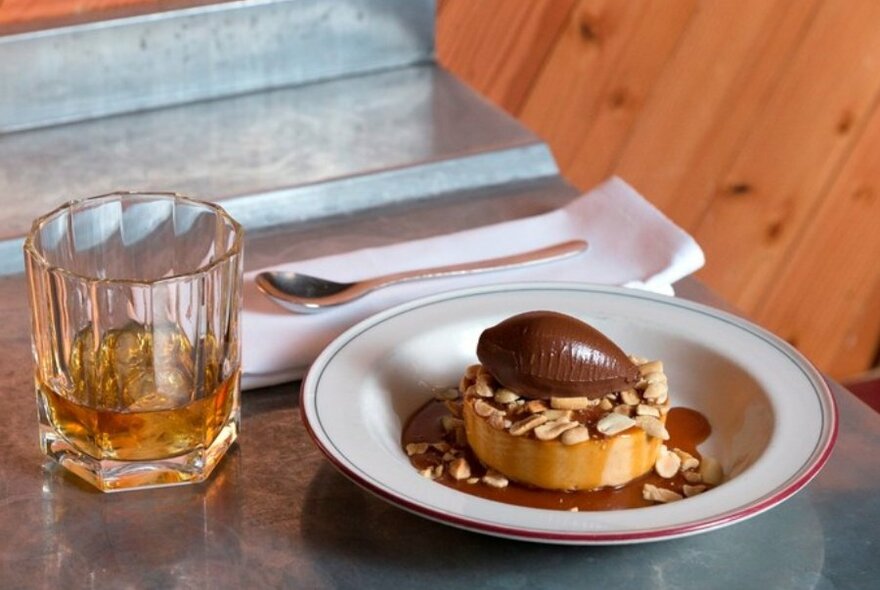 Grill Americano
The latest dining sensation from Chris Lucas' empire is a Northern Italian-inspired steakhouse for the ages. Grill Americano boasts a marble bar, open kitchen and opulent decor, set to impress on any occasion. The pasta is handmade, the woodfire oven was hand built in Naples and the dessert menu includes tiramisu table service.
Tippy Tay
Step through the colourful tiled doorway hidden inside Garden State, and land in a playful Italian dinner party. Fill your table with antipasti to share and plates piled high with pasta. You can't go past the crispy, crunchy edges on 'last night's lasagne'. Craving cocktails? Look for the doorbell and ring to order a negroni fountain for your booth.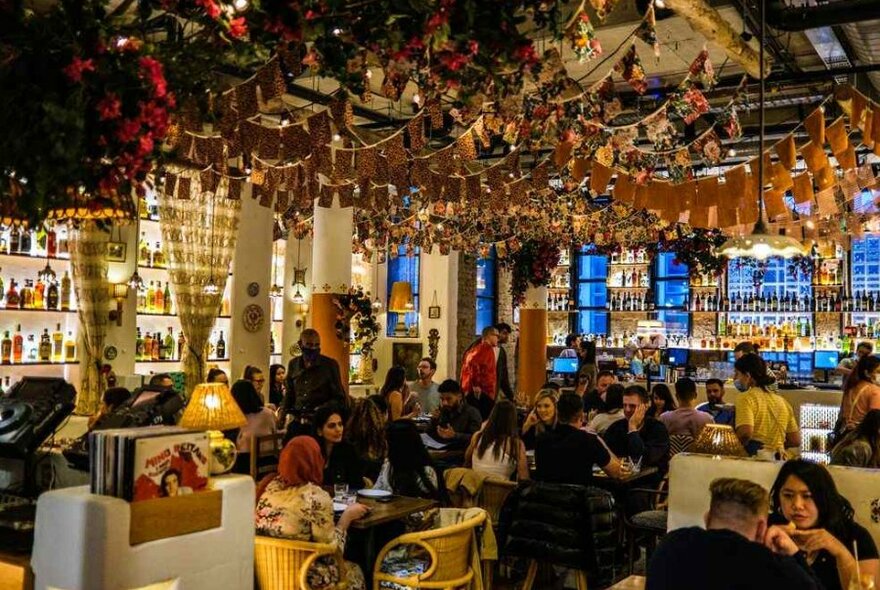 Meatball & Wine Bar 
Rustic brick walls complement sleek concrete floors at the original Meatball & Wine Bar. Bar seating creates an intimate pasta-twirling atmosphere. Feeling creative? Design a DIY meatball dish from a range of balls, sauces and bases. You can't go wrong with a classic combo. Try the pasture-fed Angus beef balls with pappardelle pasta and Italian tomato sauce. 
Cumulus Inc.
One of the longer standing Flinders Lane eateries, Cumulus Inc. has been a stalwart of this dining strip since 2008. Taste your way around Victoria, with local wines from the Yarra Valley and Mornington Peninsula. Fan-fave dishes include hearty gnocchi and freshly baked lemon curd madeleines. Linger longer at their cosy wine bar, Cumulus Up.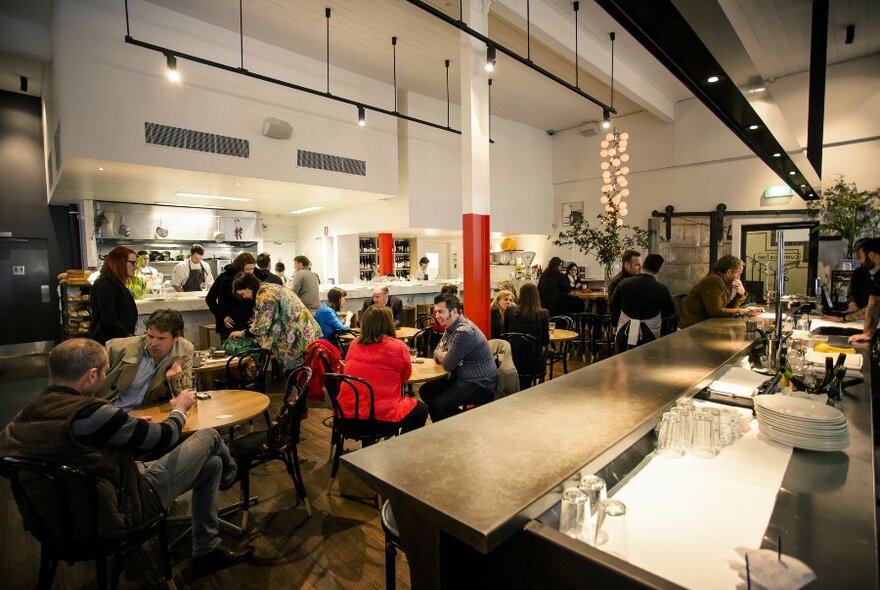 Lee Ho Fook
While not on Flinders Lane, it's worth veering down Duckboard Place to taste this modern reimagining of Chinese food. Lee Ho Fook means 'good fortune for your mouth' and your taste buds are in for a treat at this alleyway diner. The seasonal tasting menu is made for sharing. It showcases Australian produce and winemakers. Try the Wagyu beef noodles or spanner crab with heirloom carrots.
Gimlet at Cavendish House
Old world glamour and modern dining collide at Gimlet. Grab a booth and see for yourself why the restaurant landed a coveted spot on The World's 50 Best Restaurants' top 100 list. Start your evening at the bar with the namesake Gimlet cocktail, a sweet burst of gin and botanicals. The menu heroes seasonal, Australian produce and the wood fire oven is the centrepiece of the kitchen.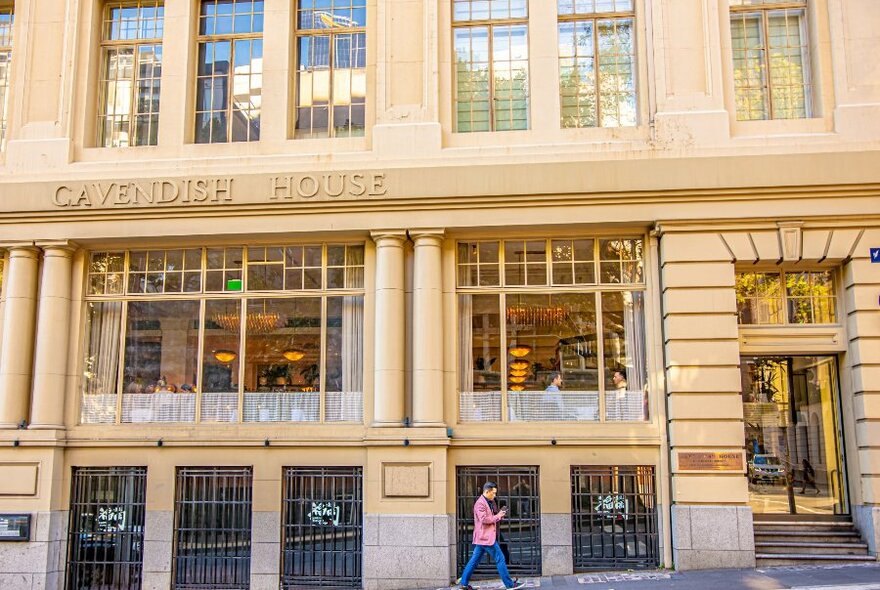 Nomad
Nomad's food is inspired by travels through Spain, Morocco and the Middle East, but grounded in Australia's fine local produce. Dishes are cooked with fire and smoke, think smoked mussels and wood-roasted eggplant escabeche. Add a side (or three) of burrata and fennel jam and mop it up with wattleseed za'atar flatbread.
Lollo
One of five new venues to open in the W Hotel, this high profile eatery is a true day-to-night venue. Find a sensational multicultural menu with bold takes on the classics and exciting new dishes. Lollo's trademark duck lasagne puts a cool and contemporary spin on the at-home comfort food and is better when shared.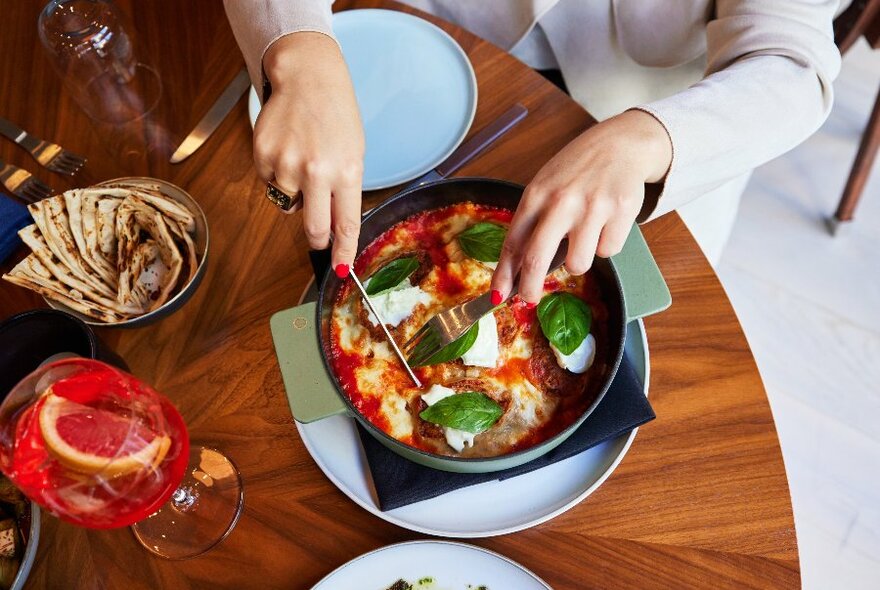 Kisume
A few doors down from Chin Chin, Kisume serves modern Japanese that is worth a little card splash. Visit the triple-threat venue's premium kaiseki bar for 12 to 15-course menus or head to the ground-level sushi station. Groups of twelve are invited to the chef's table. You'll have your own private chef to take you through an unforgettable omakase degustation. 
Last updated on Thu 17 Aug 2023