Melbourne's most romantic date-night restaurants
Looking for an intimate hideaway for dinner à deux? Enjoy good food, wine and romance with your sweetheart in these softly lit retreats.
Heartling
Melbourne's most exclusive dumpling restaurant has arrived. With space for just eight diners, you'll feel very special when you nab a seat at Heartling. The focus here is on 'slow' dining - a meditative food experience that allows you to savour every flavour. Choose the seafood or plant-based menu, then indulge in a series of hand-crafted, heart-shaped dumplings. Splurge on dessert, you won't be disappointed.
Han Le Miel
Carlton's Han Le Miel is a cute and cosy date night spot offering up an authentic Korean menu. Nestle in under the glowing lanterns and order a signature entree like the steamed egg with king prawns before moving onto your main dish. Our picks are the pork and chive dumplings in a light broth, fish roe on rice and Mama's soy bean stew.
No35
Take your date to dizzying heights on the 35th floor of the Sofitel. At No35, you can enjoy sweeping views of the city at any time of day. But it's particularly beautiful at night. Indulgent fare includes slow cooked Tasmanian lamb, beef short ribs and pan-seared barramundi. Save room to split a dessert – the popcorn creme brulee is a must-try.
The Terrace
Planning a brunch outing? Treat your date to Melbourne's version of Monet's Garden and soak up glorious views at The Terrace. Located in the lush Royal Botanic Gardens, this newly relaunched spot serves refined breakfast dishes, cult-status hotcakes, cocktails and top-tier coffee. Keep the romance going and take a wander around the gardens after you wrap up.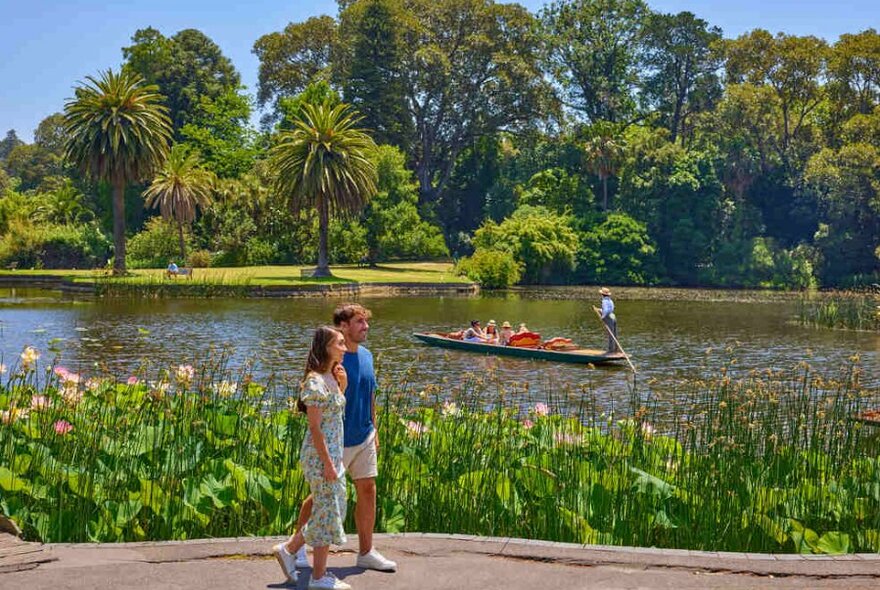 Victoria
Love the Gippsland-themed fare at Farmer's Daughters? Get a taste of the whole state at the team's new venue, Victoria. The sharing menu is a love letter to local farmers and producers, with dishes cooked over woodfire in the open kitchen. Flit across the countryside with smoked duck served with onion gravy, 600 gram rib-eye, rosti with Bass Strait scallop and more. Stake out a spot on the all-weather terrace to take in romantic riverside views.
Society
Whether it's your first date or 10th anniversary, Society promises a night to remember. Statement crystal chandeliers twinkle above as lamplight glows on curvaceous booth seating. Sip classic martinis in the lounge, before enjoying an extraordinary dining experience at the helm of Executive Chef Luke Headon. Book in for a special lavish lunch including your choice of sweets from the decadent dessert trolley.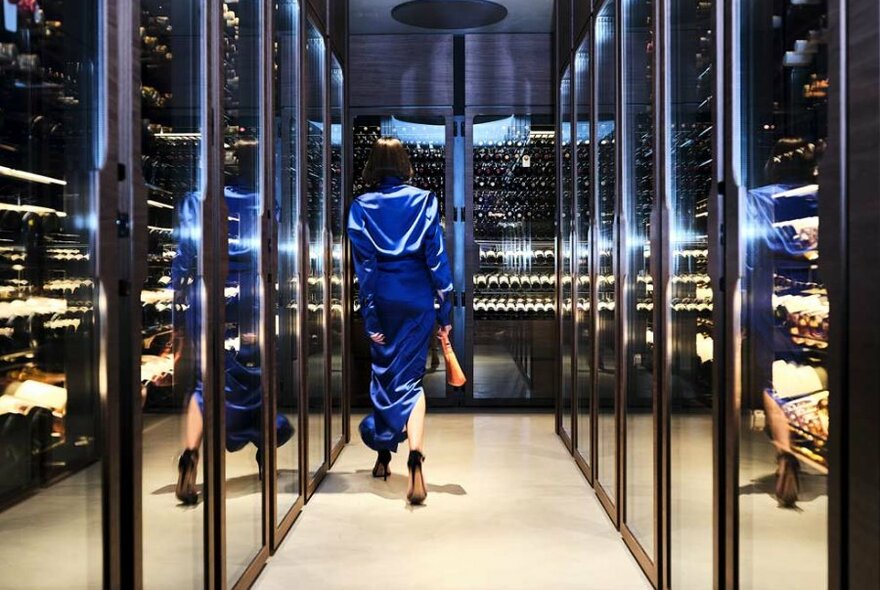 The European
At the old-world European, wines are French or Italian and the menu is an elegantly Euro melting pot. Start as you wish to continue, with caviar, oysters and champagne. Share hand-cut gnocchi and spaghetti marinara with mussels, then lean back in your bentwood chairs to make room for the grand finale. Rich chocolate gelato made fresh by Spring Street Grocer next door or a selection of cheeses from the cellar.
Ototo
If discreet fine dining with dramatic Japanese flair is on your wish list, enter the world of Ototo. Dark and moody, lit by a rosy ribbon of light overhead, it's tailor-made for clandestine catch-ups. Take your seat by the bar and watch as expert mixologists shake up custom cocktails. Indulge in seasonal set menus, Hokkaido scallops, deluxe sashimi and fiery dishes fresh from the grill.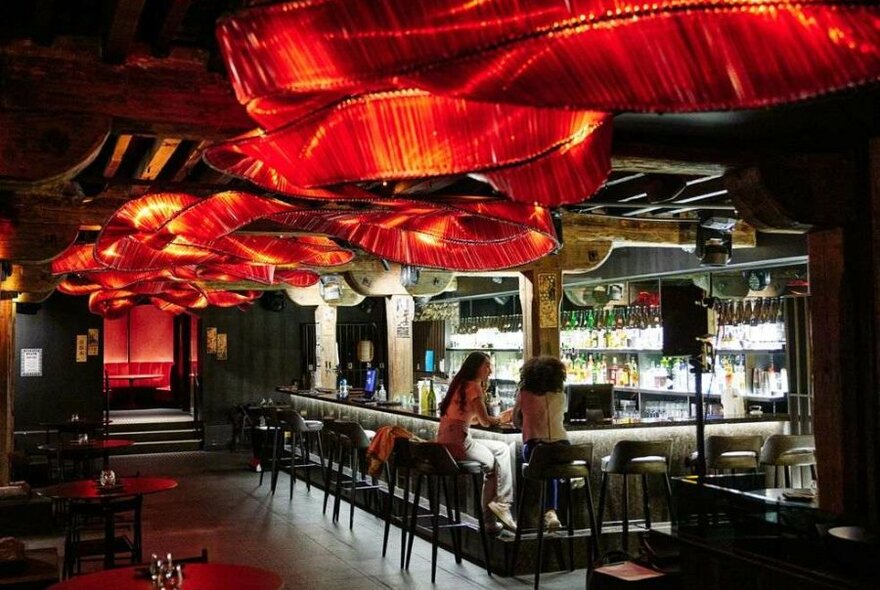 Eureka 89
Eureka! We've found Melbourne's most glorious views. Eureka 89 soars 300 metres above sea level. Time your visit to watch the sun set over the glittering city skyline as you embark on a five or seven course chef's menu. With a seasonal modern Australian menu, you'll always be served art on a plate. Try delicate dishes like spanner crab with wasabi or Rangers Valley beef paired with local wines.
Tipo 00
Take the pressure off date night, and settle in for an evening of pasta and wine at cosy Tipo 00. Feed your appetite for the good things in life by starting with freshly shucked oysters and chef-selected salumi. Move on to sophisticated but hearty house-made gnocchi with braised duck. Finish with the famous mascarpone tipomisu for a sweet treat with bite.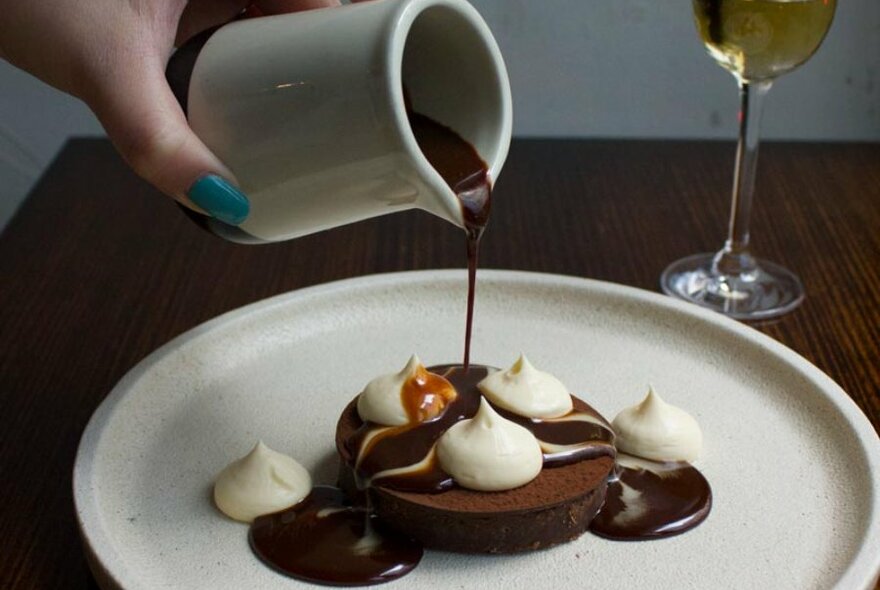 Vue de Monde
With those bewitching 55th-floor views to distract you, your eyes might wander from your partner at Vue de Monde. But don't worry, they'll be busy admiring the menu at this fine dining icon. Australian ingredients star in dishes like oysters with Tasmanian wasabi, and chocolate soufflé with billy tea ice cream.
Aru
The wood-fired hearth sets the tone at Aru, from the pan-Asian cuisine to the room's sensual warmth. Intimacy is on tap too, with fellow diners draped in shadows cast by clever spotlights. Fire-tempered dishes emerging from the open kitchen include small plates of torched salmon. Share barramundi with buttermilk dashi, and scorched passionfruit pavlova for dessert.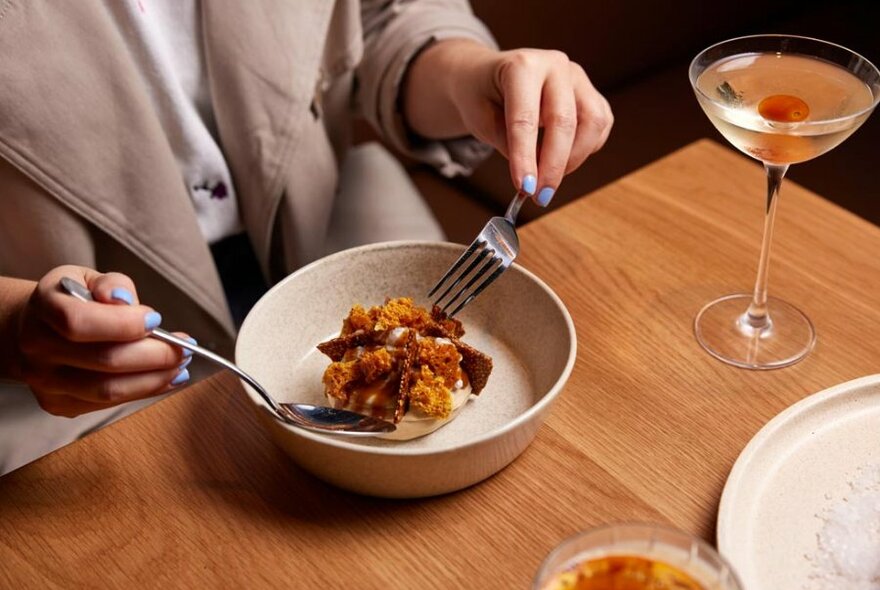 Matilda
Flames from the open kitchen heat body and soul at Matilda, a meat-lover's celebration of Australian cuisine. Beguiling mood lighting softens the decor of timber and leather, fuelling appetites for big flavours. Wood fire, charcoal and smoke create magic to enhance sirloin, barramundi and duck. For dessert go for the tarte tatin.
Hemingway's Wine Room
Ernest himself would have felt right at home at Hemingway's, a seductive homage to Europe's wine bars. Bar shelves lined with bottles and books lend a bohemian vibe, while the brasserie's red leather banquettes are pure Paris. Choose the prix fixe menu to splurge on duck terrine and porterhouse steak. Follow with your choice of dessert or cheeses from the trolley.
Melbourne's best Valentine's Day specials
More date-night restaurant ideas
Romantic bars for a date-night drink
Last updated on Wed 23 Aug 2023