Melbourne's best winter coats and jackets for women
Got the winter blues? Embrace the season with beautiful wool coats, lightweight rain jackets, longline puffers and more.
Long-line black puffer
For something more cool than cuddly, opt for the longline puffer from Nique. Oozing Melbourne street cred, it's unisex and high fashion, with the cosy warmth of a duvet. Oversized welt pockets mean you can keep your hands - gloves and all - firmly secured and out of the cold.
Forest green wool coat
Sustainable and Melbourne-made, Lumi's threads are the antidote to fast fashion. This winter, opt for their Italian wool and cashmere Forrest coat. It's beautifull tailored, fully lined and very exclusive. Only 10 of these gorgeous designs are available to purchase. If you miss out, there's more thoughtfully designed outerwear currently on rotation at Lumi.

A-line Alpha60 trench
Check out the Jesi trench from Alpha60, a relaxed-fit beauty in blue and red tartan check design. Princess seams and inverted back pleat give this trending piece a cute, London-chic vibe. And if you want a coordinated winter look, nab matching wide-leg pants and cosy winter scarves in the same colourway.
Upcycled wool shackets
The secret to Melbourne style? Shopping at secret 'blink and you'll miss it' pop-ups. Start in Docklands and order a custom-made "shacket" from LaGuapa Outerwear. They're sustainably made from vintage wool blankets, and each piece is cut individually by hand. Whether your flavour is mint green and pastel pink or royal blue and jet black, there's a shirt-jacket for you.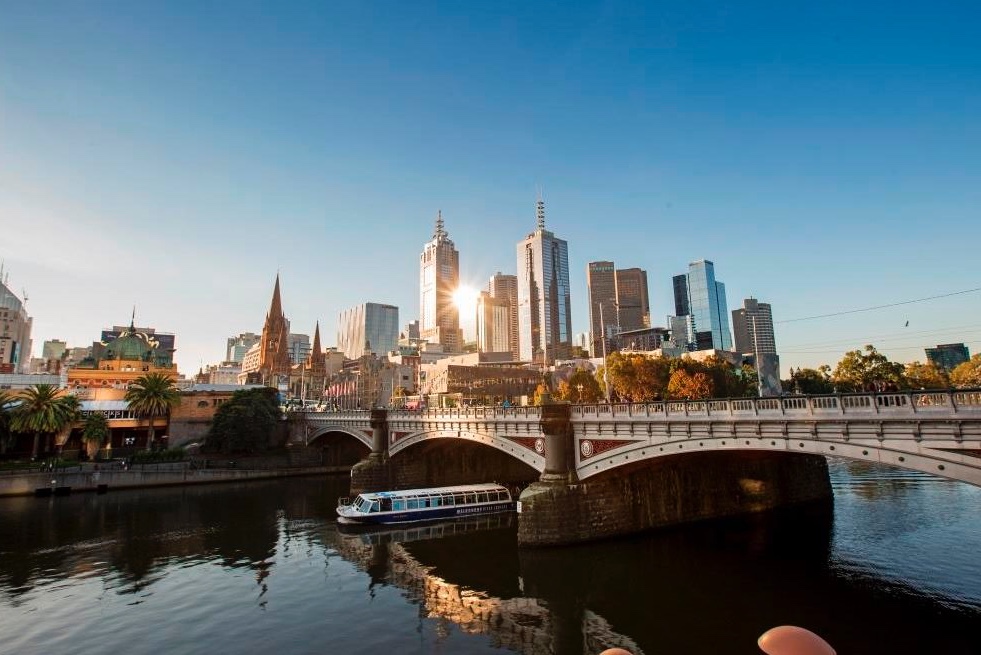 Brazilian bomber jackets
Zip into a Latin or South American coat specially curated by Melko. Artisan design Bia is an ultra-casual bomber jacket in a subtle khaki pattern. Hip length for added protection against the cold, it's elasticated at the waist and wrists. It's a done deal for a walk in the park on a sunny winter's day.
Mod-style cardigan
The Pattie range from Kuwaii is a nod to 70s-style collars and cuffs, with a modern made in Melbourne touch. Sold in rosy argyle and striking monochrome, this cardy is an ideal autumn layer when the weather is somewhere between white tees and black puffers. Wear with the matching skirt and a turtleneck top for total retro vibes.

Black leather biker jacket
Made in Australia from 100 per cent genuine leather - that's the Paddington promise. This jet black look is fully lined, slightly cropped and offers edgy wide pointed lapels. Black not for you? Brighten up your winter wardrobe and opt for red, green or creamy beige.
Breathable multi-purpose linen
Top your thermals with the Ilona linen jacket and pretend it's winter no more. This distinctive loose-fitting garment by ELK can be worn two ways. Pair with woollen tights as a below-the-knee dress, or add matching wide-leg pants to wear as a jacket. Super stylish, it's pleated at the back and comes in black or pine.
More winter fashion essentials
Last updated on Fri 11 Nov 2022
Sign up to What's On weekly
Welcome! Thanks for signing up!