The ultimate guide to the Nicholas Building
The heritage-listed Nicholas Building at 37 Swanston Street is an icon of Melbourne ingenuity and style. Built in 1926, its labyrinthine corridors lead to a hive of creative communities. You'll meet bespoke shoemakers and milliners, artists and purveyors of magic. And so much more.
Cathedral Coffee
Make Cathedral Coffee your first or last stop, for caffeine by day and wine at night. It's on the ground floor, in the leadlight-roofed Cathedral Arcade. While you're here, browse Melbourne-made fashion at Kuwaii and 1960s style at Vintage Sole.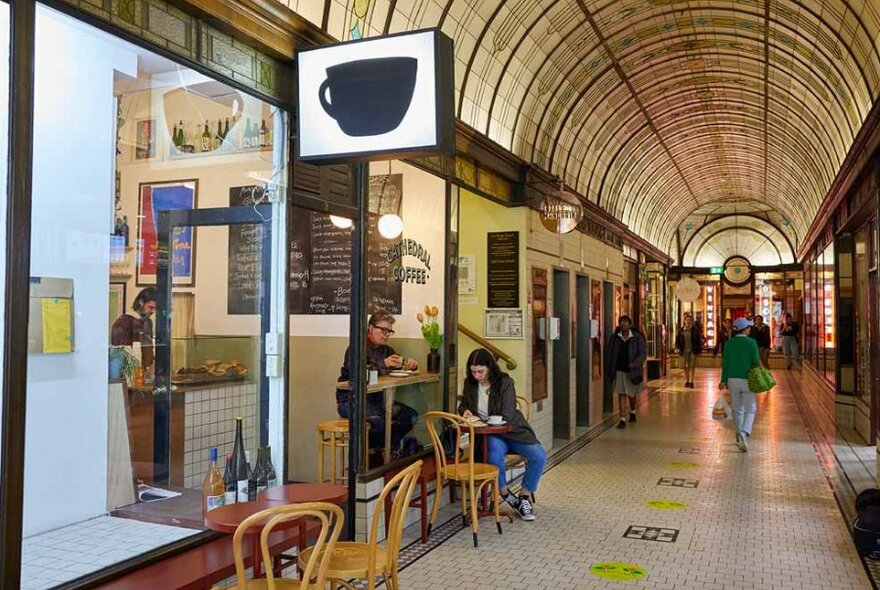 Patch Attack
For one-off adornments, seek out this hole-in-the-wall on Level 1. Patch Attack specialises in iron-on patches to keep your look unique. Choose from myriad themes, maybe anime or TV, or design your own sticker or patch.
Flinders Lane Gallery
Up on Level 1, Flinders Lane Gallery showcases the latest in contemporary art. New solo exhibitions are installed every three weeks. Stop by to see works by emerging, mid-career and established Australian artists.
Stephen McLaughlan Gallery
Level 8 leads to exhibitions of contemporary art in the Stephen McLaughlan Gallery. A Nicholas Building institution since 1994, the gallery features artworks from new and emerging artists.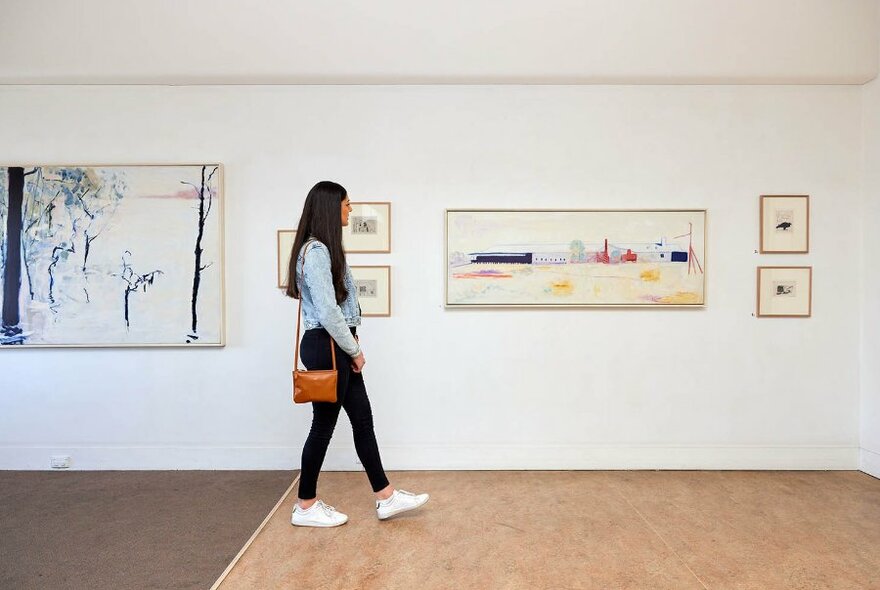 Pasteup
Take a slice of Melbourne street art home on gift cards, stubby holders, stickers and more. The collection includes works from 17 local street artists. Find Pasteup in Studio 709.
Sticky Institute
Purveyor of quirky zines Sticky Institute has joined the Nicholas Building family. Pick up indie publications or grab supplies to craft your own zine. Head up to level 8 to flip through new titles.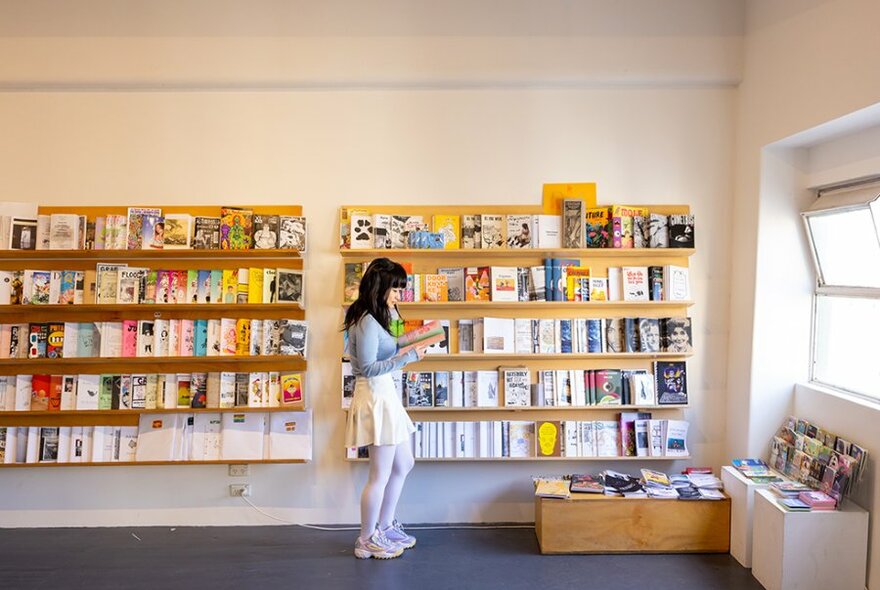 Retrostar
Go vintage at Retrostar, also on the 1st floor. From Hawaiian shirts to hotpants, it's a cornucopia of clothes and accessories from around the world and across the decades. You'll also find a mega selection of band T-shirts.
Reina
For more retro fashion, but with the emphasis on luxe, head to Reina on the 1st floor. European and Japanese designer labels include Chanel and Issey Miyake. We're talking high-end couture from the early '90s to mid-2000s.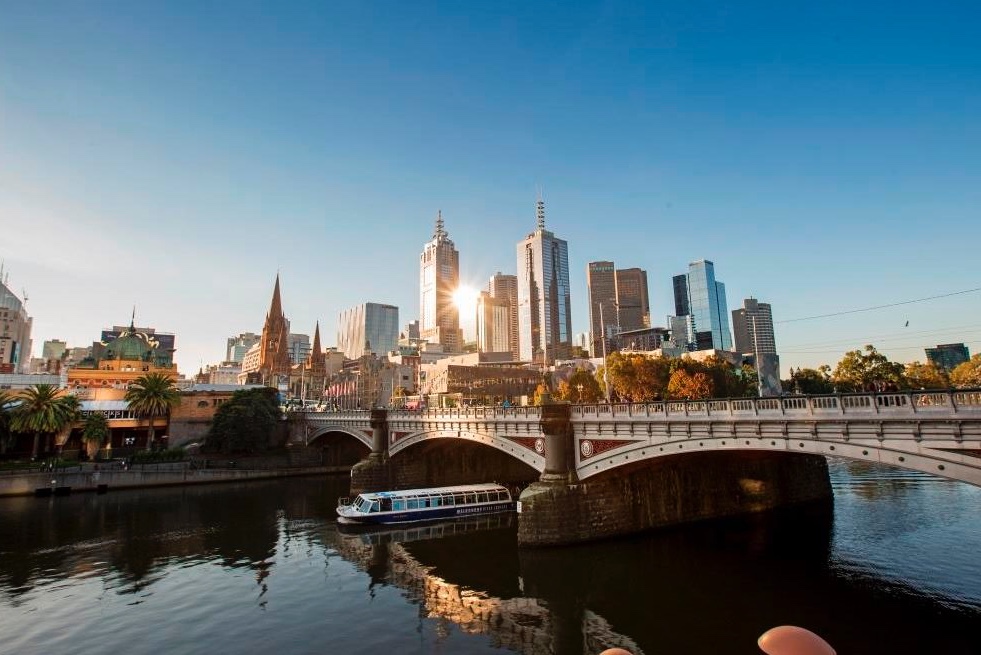 Little Mandarin Yoga
There's mat yoga, Pilates and more at Little Mandarin Yoga on the 2nd floor. The intimate studio offers classes for beginners to experts, including aerial yoga in hammocks. To learn the basics, book into the Aerial 101 workshop.
Muses of Mystery
There's everything a pagan could need at Muses of Mystery. Shop for magickal products like candles and balms. Or make a booking for a spell consultation or tarot reading. This metaphysical mecca is upstairs on Level 2.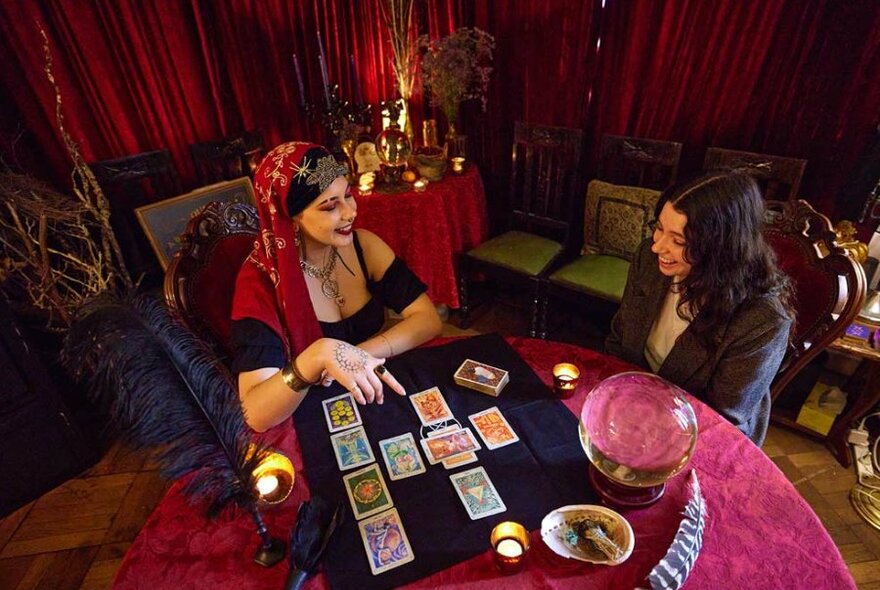 Laneway Learning
Laneway Learning puts a fun spin on community education. Held on weekday evenings on Level 3, the classes are cheap and inspiring. There are myriad topics to explore. Try queer cross-stitch or mulled wine-making for starters.
Brendan Dwyer
Brendan Dwyer handcrafts custom footwear from quality leathers, using traditional techniques. You're sure to stand out in the crowd with these unique bespoke designs. You'll find Brendan on Level 3 of the Nicholas Building.
World Food Books
You won't find cookbooks at World Food Books. This bookstore sells food for the brain. The shelves are stacked with a superb choice of international art and design titles. Find World Food Books on Level 6.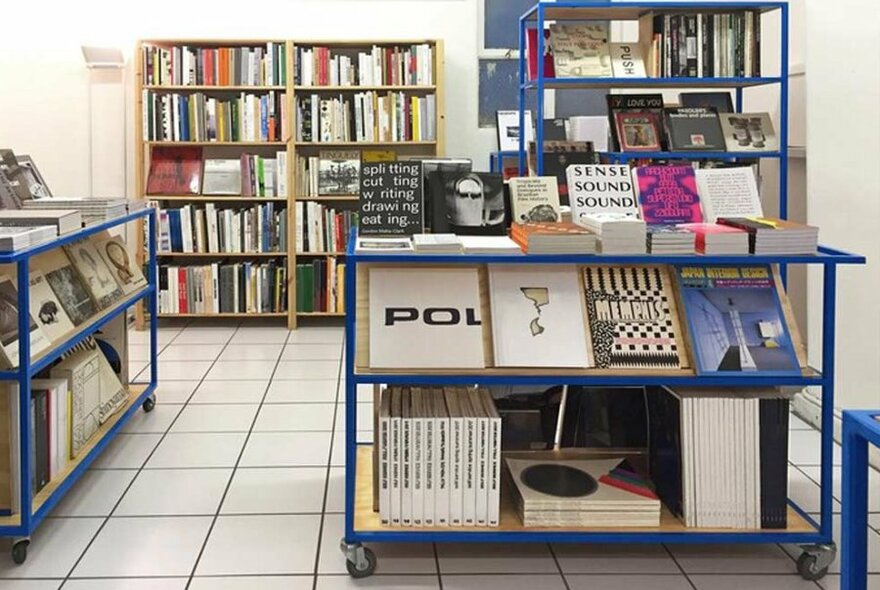 Blindside Gallery
See what's showing at Blindside, on Level 9. The artist-run gallery hosts more than 25 exhibitions each year. There's bound to be something cutting-edge on display. Soundscapes, sculpture, installations and more.
Serena Lindeman
It's all about the head-turning millinery at Serena Lindeman, on the 6th floor. Buy a race-day fascinator that's ready-to-wear. Or book a customised fitting for made-to-order headwear. Serena also runs hat-making classes.
Louise Macdonald
For more marvellous millinery, visit Louise Macdonald. She's open by appointment on the 8th floor. Order an exclusive made-to-measure design, or choose a model from her collection. To learn hat-making basics, join a class.
More unique Melbourne spots
Wunderkammer
A store full of rare and wonderful curiosities.
Metropolis Bookshop
Metropolis carries a specialist range of books focusing on art, design, popular culture and more.
Last updated on Wed 14 Sep 2022