Where to find the best statement umbrellas in Melbourne
As we leave summer behind and embrace the cold snap, it's the perfect time to up your umbrella game. From colourful prints to compact designs, here are some of the best to buy for winter.
Marimekko Unikko mini umbrella
For this winter's happiest umbrella, head to Marimekko's extensive, light-filled store in Emporium. The Unikko is named after the iconic poppy design featured in bright red across the top, and transforms into one of this season's smallest umbrellas. Perfect to pop into your bag without adding unnecessary bulk. Find it online or buy in store.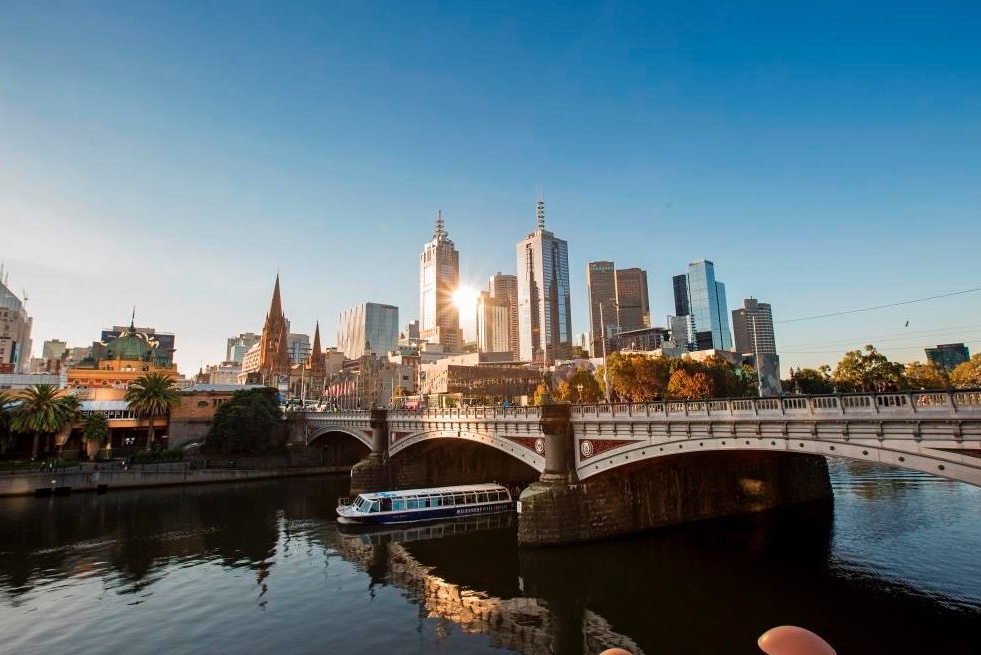 Melbourne Maps printed umbrella
Ever get lost in the city? Well, this might be the perfect solution. The underside of this super-cool umbrella from ACMI Shop features a Melway map print of Melbourne. Wander through local laneways and hidden alleys as you explore the city with the brolly as your guide. Find it online or buy in store.
Suck UK Colour Changing umbrella
Just because your kids are having fun in the wet weather, doesn't mean you can't too. Head to Readings in Carlton to pick up this little gem. The adult take on a colour changing umbrella sees its sleek black exterior transform in the rain to reveal a rainbow of tiny raindrops across the top. Turns out magic can be for adults too. Find it online or buy in store.
Blunt Coupe umbrella Coupe
At North Melbourne's Make Designed Objects you'll find everything chic in the world of design. So it's no surprise they carry one of the hottest umbrellas going around at the moment – the uniquely shaped Blunt Coupe. In a range of pop colours, this is touted to be the world's strongest umbrella, rated to a Force 11 wind tunnel. Find it online or buy in store.
Floss and Rock colour changing umbrella
Keen to get your kids their own umbrella when the rain sets in? Struggling to keep them under it, and out of puddles? Try this cute Floss and Rock colour changing umbrella from Stranger Than Paradise Gifts in North Melbourne. The patterns change when it gets wet, then change back again when it's dry. It's a little bit of magic for a gloomy day. Find it online or buy in store.
NGV Great Hall umbrella
If there's one thing you tend to avoid when you're under an umbrella, it's looking up. But with this ultimate ode to Melbourne, you'll be looking up in the rain more often. The NGV Great Hall umbrella is printed with pretty glass patterns just like the real thing. You can find the umbrella at the NGV Design Store when the gallery reopens.
Last updated on Tue 3 May 2022
Sign up to What's On weekly
Welcome! Thanks for signing up!