8 of the best winter boot shops in Melbourne
Where to shop for comfortable heels, chic flat shoes and long-lasting boots
Bared Footwear: patent leather cream heels
This season, Bared is loaded with classic black winter boot inspo. But we can't go past these cream patent leather numbers. And don't be fooled by their luxe leather and 65cm heel. With a durable rubber sole, rear-foot support and easy-to-fit side zip, you can strut with total confidence.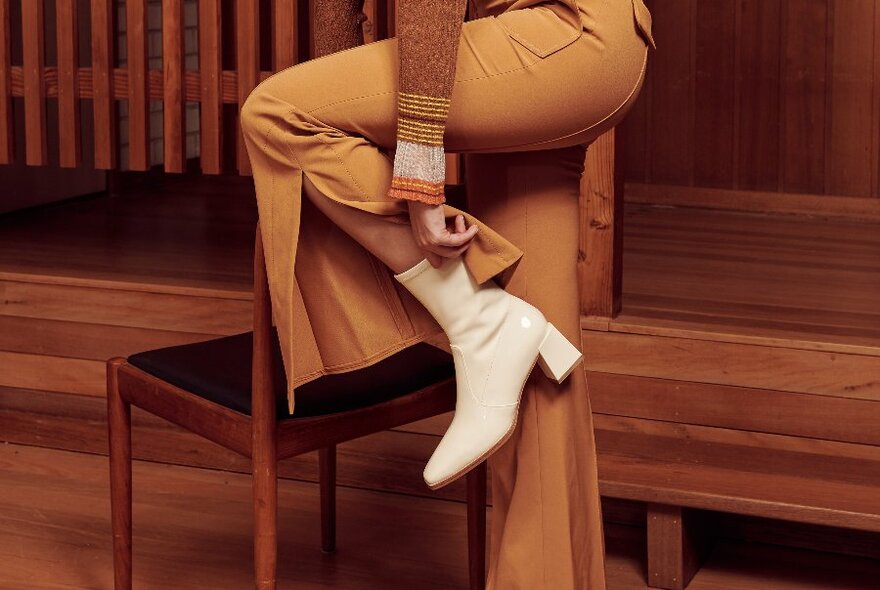 Nude Footwear: timeless leather staples
Looking for a pair that will elevate every outfit? Slip into a pair of chic, premium leather boots from Nude Footwear. The Aussie brand just opened its very first store in Carlton. Head to Nude's flagship in Carlton to get decked out in a pair of knee-high buckle boots. They've got the perfect heel height and are available in black, nude or tan. Or head to the sale section to shop for cute ankle boots.
Radical Yes: the world's most comfortable flat boots
Heels not your thing? Head to Radical Yes to join their 'flat shoe revolution'. Pick out a pair of sturdy but comfy boots which come in a range of styles, from autumn-toned slip-ons to athleisure lace-ups. Then go for gold in a pair of metallic Chelsea boots and stay super chic in all-black neoprene flatforms.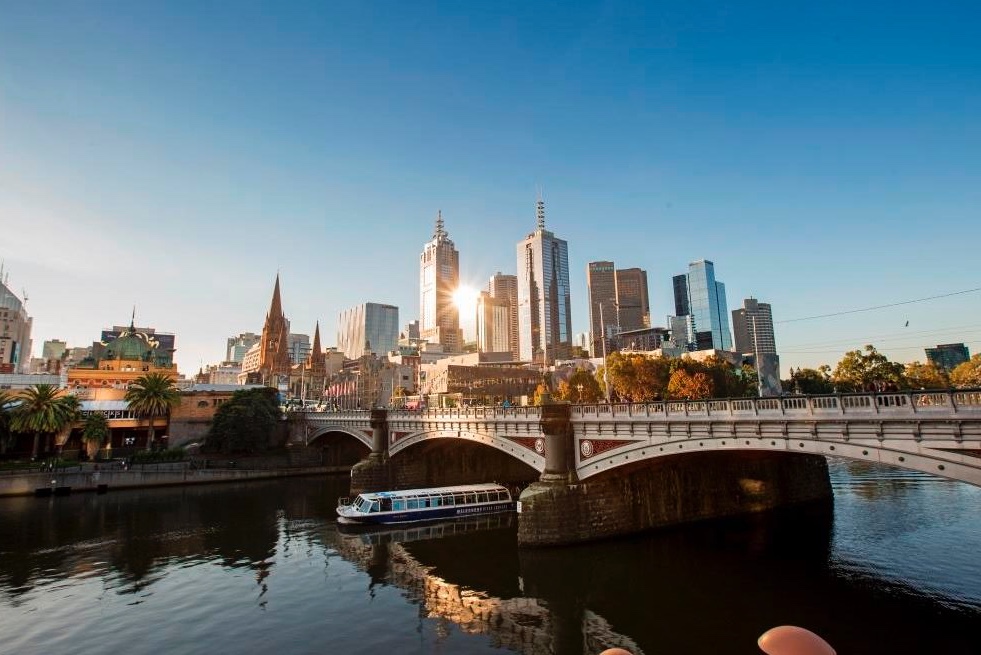 Dr. Martens: cult-status flatforms
One of the most enduring boot brands over the last few decades has to be the iconic Dr Martens. Trending treads this season include super stacked flatforms. Go cutesy with heart-shaped buckles, or add a little edge with silver chains. Classic lace-ups are always a safe bet, too. Find them at Melbourne Central and 139 Swanston Street.
Kuwaii: boots made in Melbourne
Looking to invest in a practical but tidy boot that's made to last? Don't go past Kuwaii's Eva Riding Boots – a must-have staple in every winter wardrobe. They're made from 100% leather and carefully constructed by a Melbourne footwear maker so you know the quality is top-notch. Pair them with a pair of Kuwaii's fun socks to stay extra cosy as the days grow colder.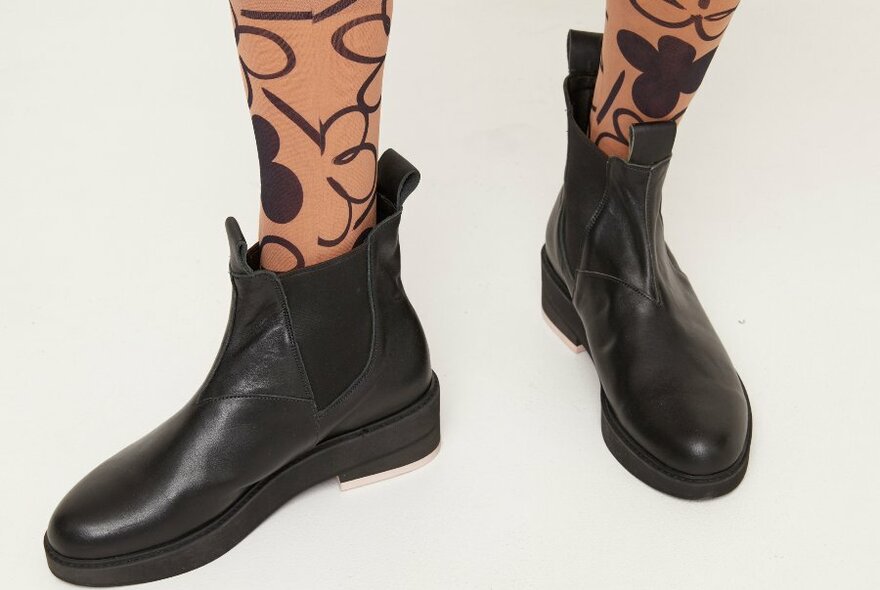 Rodriguez & Rose: custom Carlton designs
Can't find what you're looking for? Head to Rodriguez & Rose in Carlton for bespoke bootmaking by a passionate local craftsman. After an initial consultation where you can design your ultimate boot, Jose will create a prototype, and then shape the perfect fit for your foot. From lace to sole, you can customise every aspect of your ideal shoe.
RM Williams: boots to last a lifetime
How can we forget the Australian icon, RM Williams? And how can we also forget their landmark store in the historical shot tower at the centre of Melbourne Central? Known for their ultra-long-lasting construction, these boots are handcrafted by experienced boot makers and will remain a winter favourite for years.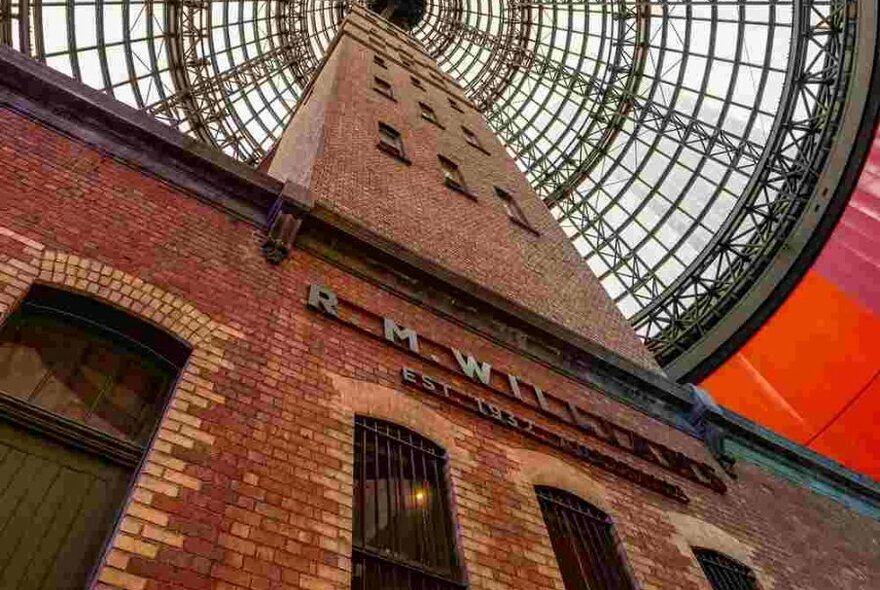 More of the best Melbourne shoe shops to boot
John Fluevog Shoes
John Fluevog has been designing unique, high-end shoes since the late 1970s.
Peter Sheppard Footwear
Leading footwear specialist with an extensive range of European-made shoes for the modern woman.
Last updated on Mon 11 Sep 2023