The best katsu sando in Melbourne
Katsu sandos are a Japanese speciality – and an increasingly popular dish in Melbourne. Find pillowy soft sandwiches filled with fried, crumbed cutlets at these city spots.
Ilza
Enjoy thick-cut crispy pork, cabbage salad, and homemade sauce on bread at Ilza. This Docklands cafe located just outside Marvel Stadium serves a whole variety of Japanese dishes.
Robata lunch special
Robata is serving what is potentially the most stacked katsu delight in Melbourne. For just $19 choose from the signature and ever popular chicken katsu sando. Or the new and delicious Japanese egg sando. Both options packed with fresh and tasty Japanese flavours. Available to book seven days a week for lunch.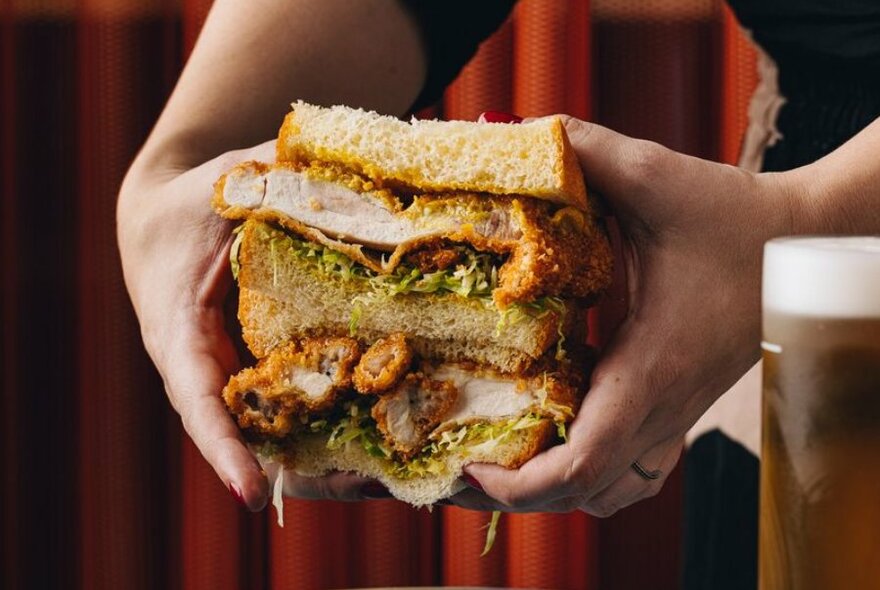 Ichigo
Eye-pleasing presentation is key to the ichigō aesthetic. It's a detail you'll notice when you feast on their homemade chicken katsu sando. The picture-perfect sandwich is built from fresh shokupan, nama panko crumbed chicken, aioli and tonkatsu sauce. Save room for the beautifully precise strawberry shortcake slice.
Fuumi Fuumi
This Japanese bakery in West Melbourne serves up a winning ebi sando with fried prawns and egg salad. Get to Fuumi Fuumi early if you want to pick up some freshly baked shokupan – their wonderfully fluffy loaf is known to sell out. Enjoy their newly refurbished digs - they got so popular post-opening they had to add on an extension!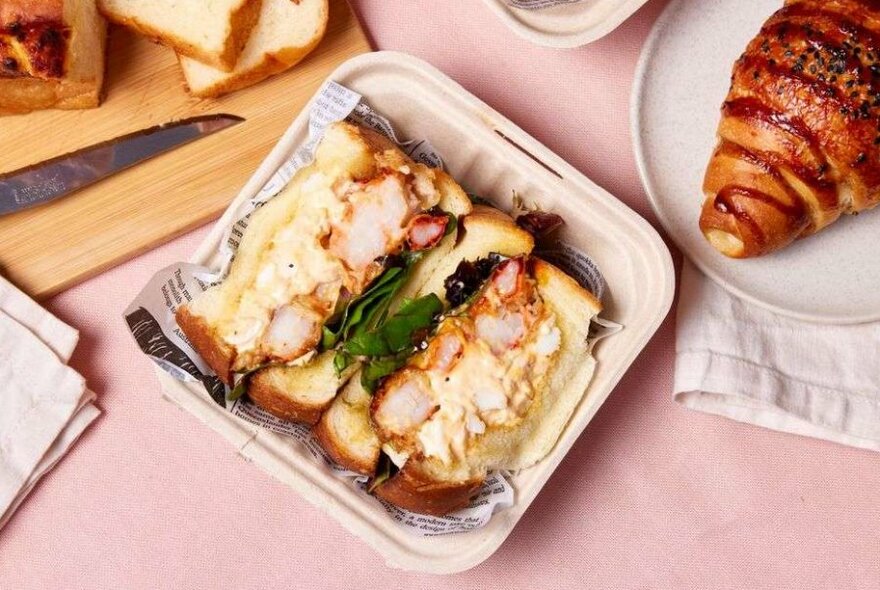 Coppe Pan
Chicken katsu sandwiches are the number one menu item at Coppe Pan. Their recipe combines bread crumbed, fried chicken with tonkatsu sauce, mustard, and cabbage. They even bake their own bread! Don't hold back on dessert - matcha cheesecake, strawberry cream mochi and vanilla custard cube pastries are in plentiful supply, too.
Saint Dreux
This slick store in the St. Collins Lane food court specialises in delicious katsu sandwiches. The classic pork, prawn, chicken and egg options are all here, plus a special Wagyu beef variety. For sweet tooths Saint Dreux also serves mizu yokan (red bean jelly) and house-made castella (Japanese sponge cake).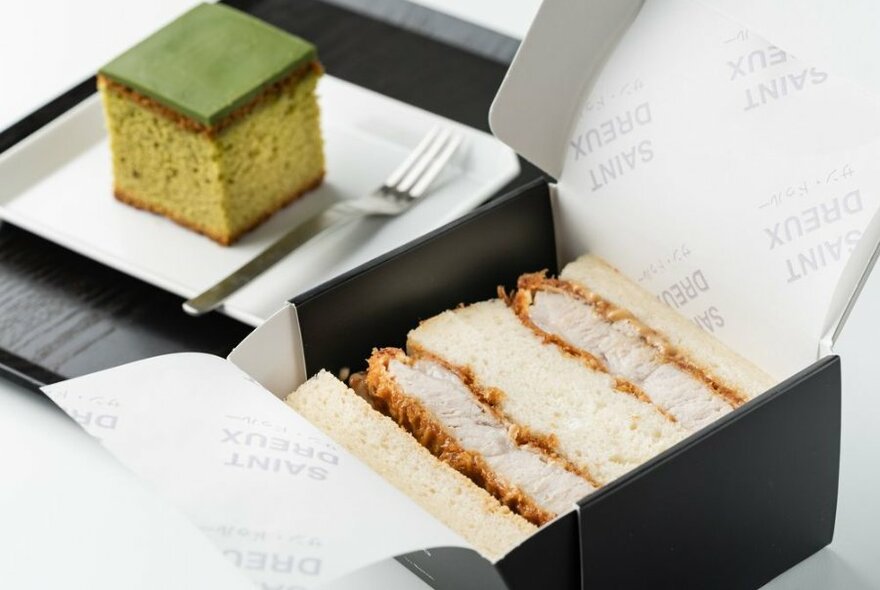 279
West Melbourne cafe 279 serves its own variation of a traditional katsu. This is actually one of the cafe's 'musubi': white rice shaped into a triangle, stuffed with filling, and wrapped in nori. The katsu flavour features panko covered, deep-fried chicken, and tonkatsu sauce.
Le Bajo
Hidden in a North Melbourne warehouse, Le Bajo Milkbar was started by one of the founders of Bali's Potato Head Beach Club. Go for the classic crispy katsu sando for a taste of Tokyo. Or try the trending cream sando, complete with perfectly uniform slices of fresh fruit. Open for dine-in and takeaway.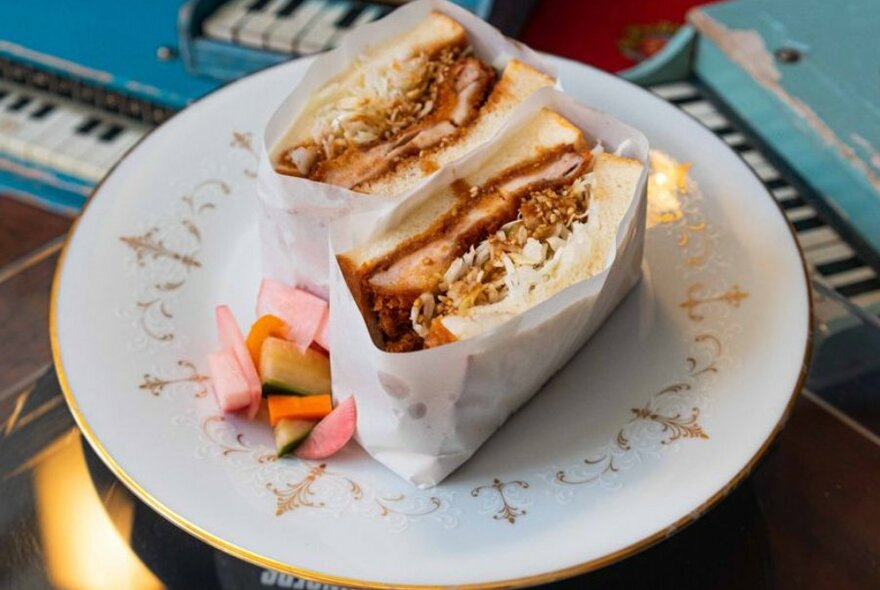 More of the best city lunch spots
Last updated on Fri 3 Feb 2023