Where to find Melbourne's best sandwiches
The best thing since sliced bread? Humankind's decision to fill those slices with melted cheese, BBQ meats, hash browns, fried eggs and chicken schnittys. Try these epic sandwich spots for a lunchtime treat.
Loaded deli sandwiches
Some of Melbourne's best feeds are found in unlikely places. Like Nico's, a sandwich-slinging window vendor hidden behind a carpark. Find it in Healey's Lane for kim-cheese toasties, towering crispy chicken sando and meatball subs piled high with parmesan. Nico's also does a mean vego schnitzel for plant-based besties.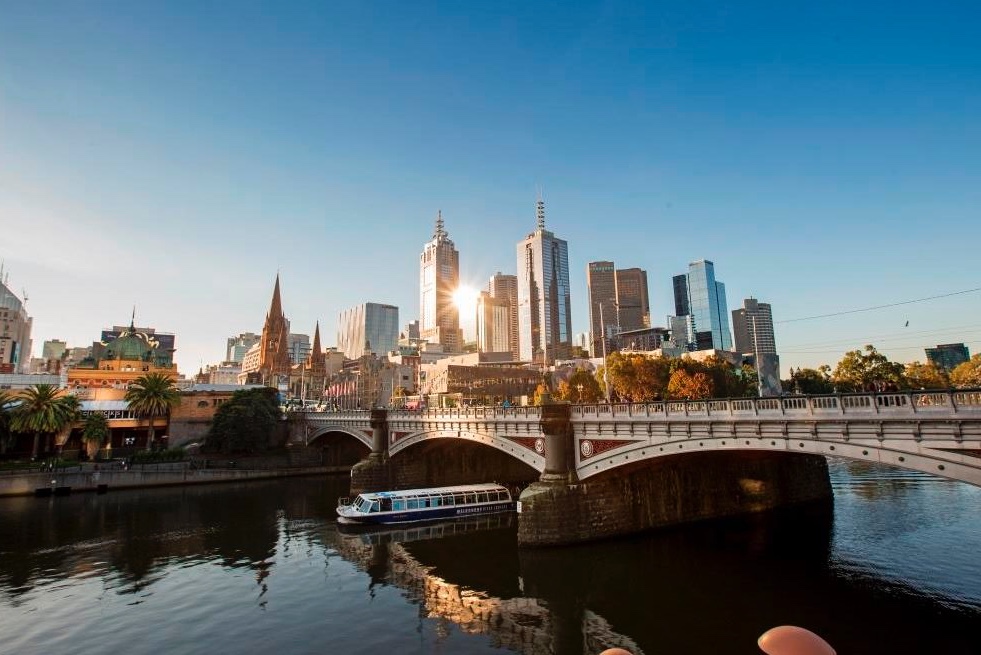 Where to get Korean sandwiches
Eggholic's super stacked sangas are the ultimate go-to for egg sandwich lovers. As the name suggests, the sandwiches are loaded with premium eggs, crispy bacon, kimchi, fried spam and more. Alien & Coco specialises in Korean street sandwiches and delicious cereal milk. Stop by for the cult favourite tuna melt. That's house made tuna mix, pickled radish, red onion, jalapeño and melted cheese on sourdough. Find more of Melbourne's best Korean sandwiches.
Find Japanese fruit cream sando
For a creamy, pillowy fruit cream sando head to Le Bajo Milkbar. Try the trending cream sando, complete with perfectly uniform slices of fresh fruit. It gets pretty busy, so we suggest ordering ahead. Japanese-style bakery Coppe Pan offers fluffy, soft, hand made sweets. Try rolls filled with fruity jams, matcha spread, or peanut butter. The staff even cut the fruit to look like flowers! Swing by to collect them at Pantre.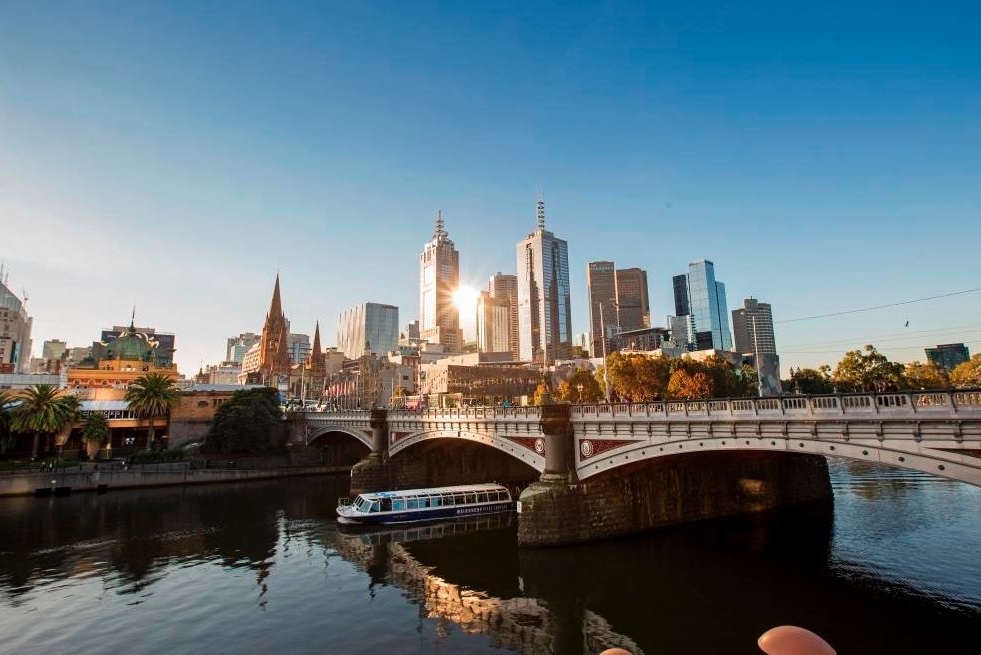 The cafe dedicated to croque monsieur
Tucked away in one of Melbourne's tiniest hidden laneways is where you'll find Croque Melbourne, a French toastie wonderland from the team behind Roule Galette. The classic croque is a cheesy, melty masterpiece cooked to perfection on artisan bread. Savour the house made béchamel sauce and pretend you're in France. Visit again for the salmon and avo grilled cheese, then grab flaky croissants and danishes to go.
Katsu sando special
Robata is serving what is potentially the most stacked katsu delight in Melbourne. For just $19 choose from the signature and ever popular chicken katsu sando. Or the new and delicious Japanese egg sando. Both options packed with fresh and tasty Japanese flavours. Available to book seven days a week for lunch. Find more of Melbourne's best katsu sando.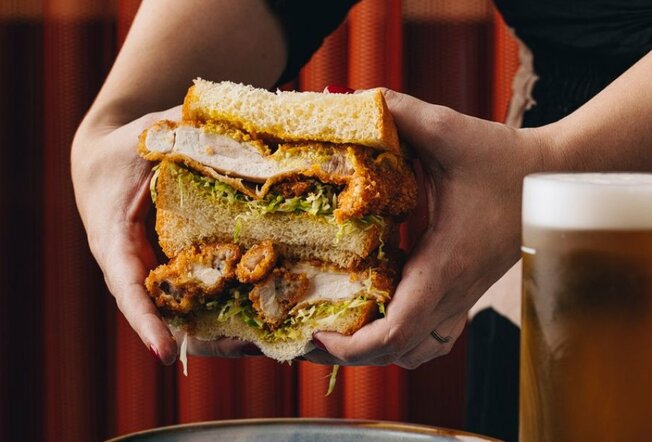 Diner-style fried chicken roll
Dan's Deli has just opened a glorious new location in Carlton (210 Queensberry Street). Follow the retro red signage towards carb-loaded heaven. Think elevated egg and bacon, halloumi-stuffed bagels and sticky cinnamon rolls. We can't go past the gigantic fried chicken sandwich, though. Order up and bite into a crispy, cheesy, pickle-loaded brioche feast.
Pretzel bread bakery treats
We've got three words for you: pretzel bread sandwiches. Baguette Studios in North Melbourne is quickly making a name for itself with beautifully burnished baguettes piled high with deli fixings. Top picks include smoked salmon with spring onion cream cheese, and a juicy Korean-style wagyu galbi burger. Or opt for the eternal classic: grilled cheese on sourdough, sprinkled with seasalt.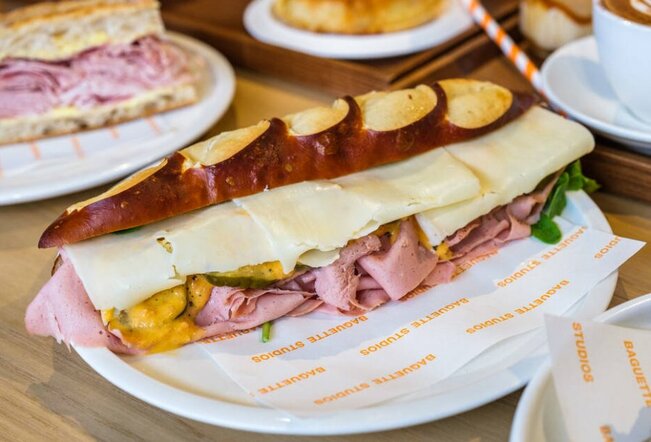 Salsa verde meatball sub
King William specialises in 'seriously upstanding' sandwiches, with meaty fillings and fermented condiments. The Mamma Mia's a standout, a pork meatball roll topped with tomato sugo and three cheeses. That's provolone, scamorza and parmigiano. And that lush green drizzle on top? Herby basil salsa verde.
The best hidden banh mi
Uncover a hidden pork roll gem in Melbourne's tiniest laneway. Heartbaker Bun Mee has six fresh, flavoursome versions, including signature crispy pork belly and and caramelised tofu. There's even a vegan roll for plant-based foodies. These banh mi's can pack a fresh chilli punch, cool off with a delicious Vietnamese iced coffee.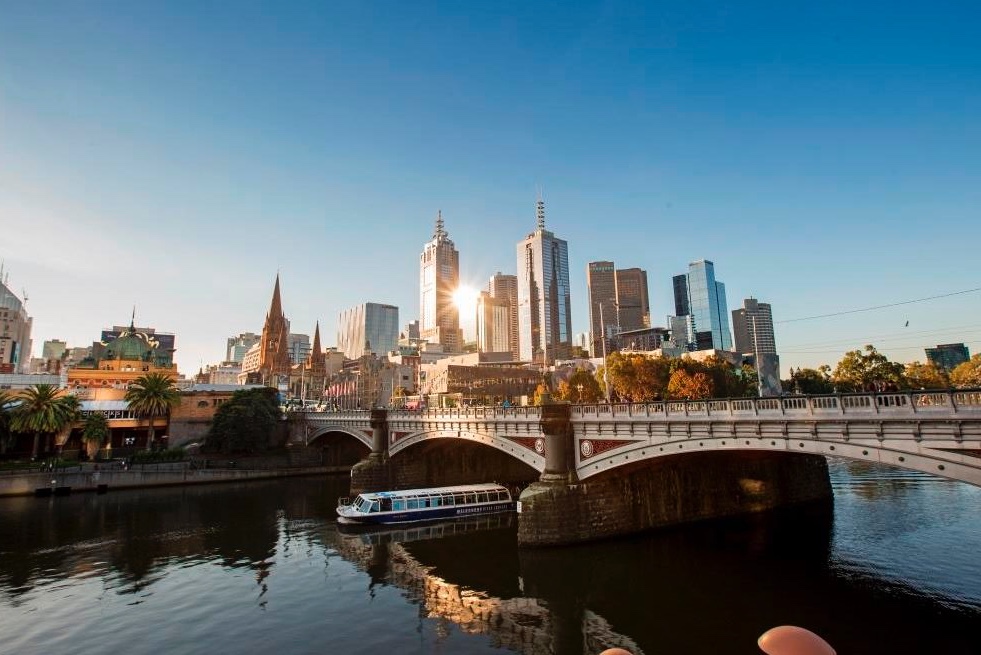 NYC-style reuben with all the fixings
Step down into Bowery to Williamsburg and order up a teetering Rueben sandwich. The signature slice includes pastrami beef brisket, swiss cheese, legit sauerkraut Russian dressing and a fat juicy pickle. Bump it up and ask for double pastrami. Pair with a Melbourne-grade latte served in kitsch diner design cups.
Retro egg sandwiches
Fuumi Fuumi is a cute neighbourhood Japanese bakery near Queen Victoria Market. Choose from a range of sandwiches including tonkatsu, ebi (fried prawns) and seasonal fruit cream. The egg salad sando is our pick, and it ain't your '70s curry powder vibe. Fluffy eggs are folded into homemade shio pan, topped with half a soft boiled egg and a sprinkling of chives.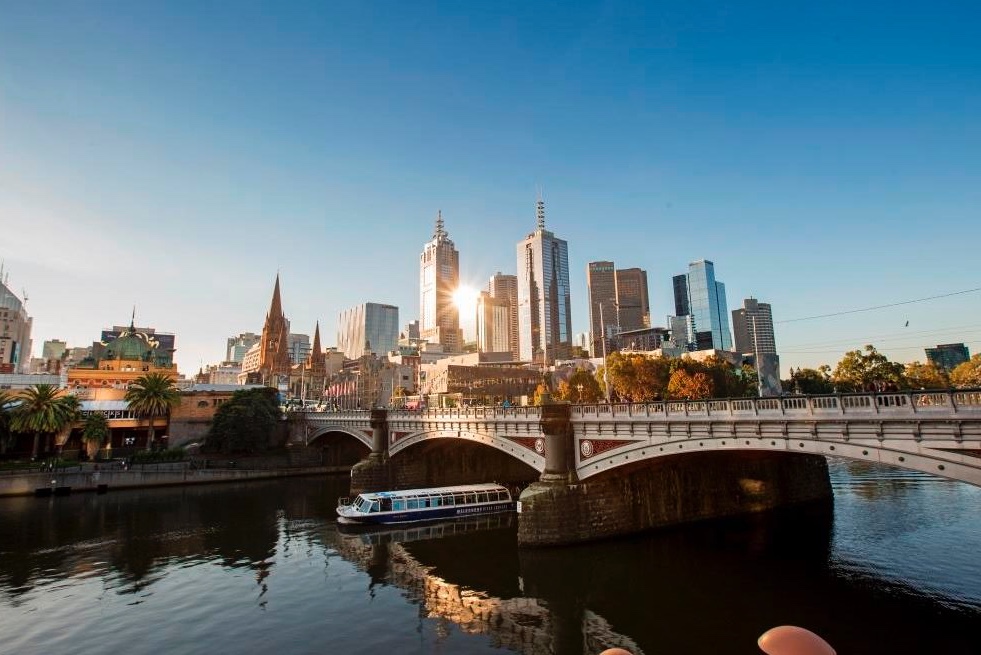 Vegan dessert jaffles
Go vegan, go to Union Kiosk. This tiny hole-in-the-wall specialises in 100 per cent vegan jaffles. Think spicy pulled 'beef' with jalapeños and cheese. Or black bean with salsa and guacamole. But we're thinking dessert right now, like the jaffle filled with a melted hazelnut Vego bar. This melted toastie is like a dairy-free Nutella dream, boasting organic chocolate dotted with whole nuts.
Carlton's best Italian baguette
Working in Carlton? Head to the deli counter at King & Godfree to put in your lunch order for a baguette filled with Italian flavours. The crusty bread roll is packed with thinly sliced curls of prosciutto. Plus layers of creamy fior di latte, slices of tomato and green leaves of basil. Grab and go or linger on the rooftop.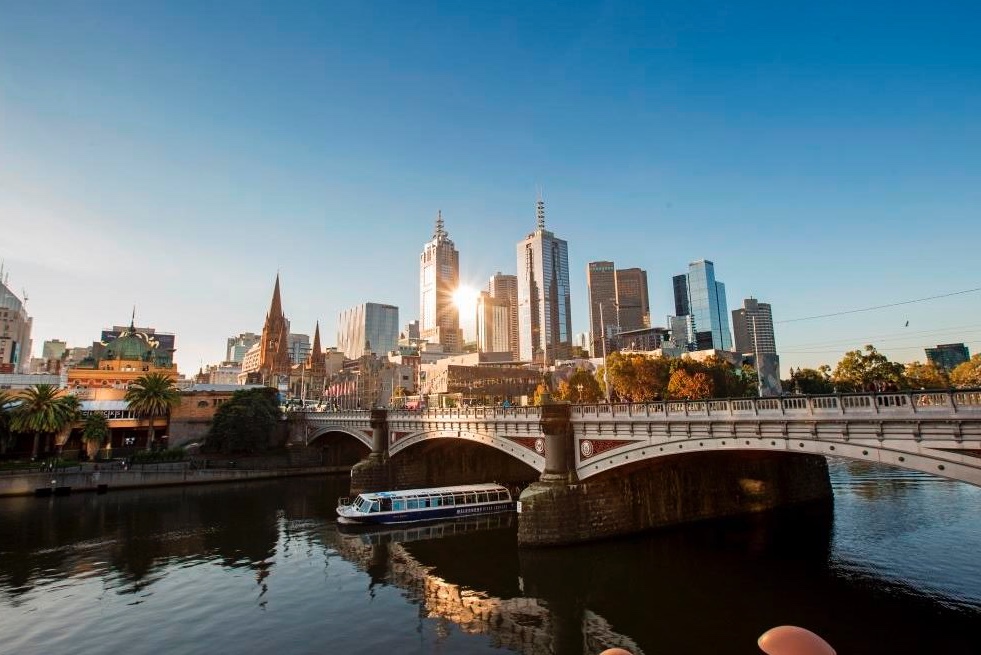 Salty caprese toasties
Simplicity, slightly elevated and sprinkled with rock salt. That's the promise of a takeaway toastie from Otherside on Little Collins Street. The caprese toastie features basil pesto, fresh tomato, spinach and super oozey mozzarella. More magic between sliced bread includes a sriracha mayo tuna melt and garlic thyme mushroom toasties.
Perfect porchetta panini
Ordering lunch from Saluministi? Odds are it'll be their best-selling grilled panini, the porchetta. That's free-range roasted pork ribboned with artichoke paste, partnered with pecorino and rocket. Served in a stone-baked ciabatta roll, with a side of house-made pickled veg, it's perfetto. Saluministi is open in Flinders Lane and Docklands.
More of the best Melbourne sandwich spots
Last updated on Thu 23 Mar 2023
Sign up to What's On weekly
Welcome! Thanks for signing up!