The best Vietnamese restaurants in Melbourne
Steamy bowls of pho, crispy pork banh mi and iced coffees with enough caffeine to see you through until knock off. We've scoured the streets and laneways for the best Vietnamese restaurants and cafes in Melbourne so you don't have to.
Phuoc Thanh Bakery
You'll be obsessed with authentic Vietnamese bakery Phuoc Thanh Bakery in West Melbourne after you try its banh mi. The rolls are baked fresh daily and come with fillings like BBQ chicken, crispy pork, and tofu. Be sure to add coriander, pickled vegies and a smear of buttery pate.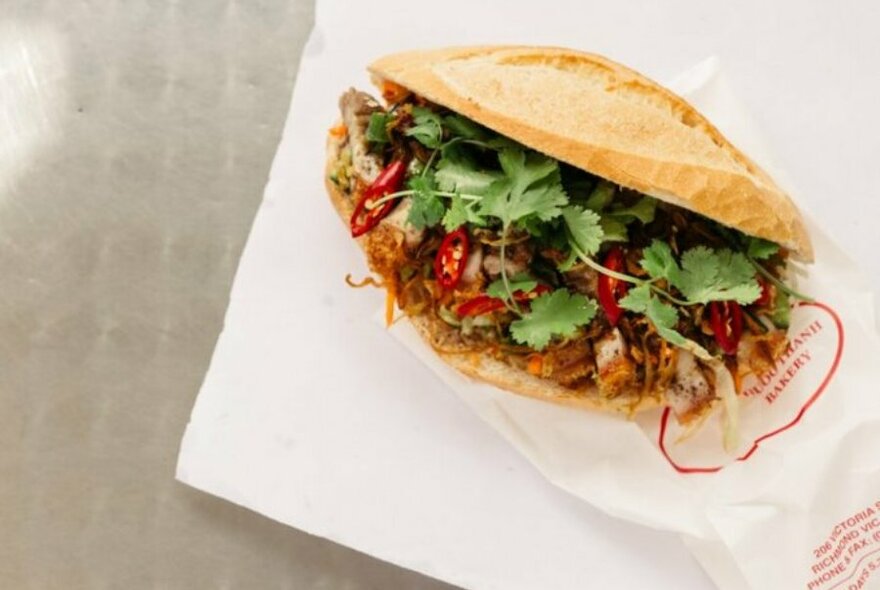 Pho Thin
You can't get more authentic than a 40-year-old recipe direct from Vietnam. Hanoi-based Pho Thin opened its first outlet on Melbourne's Hardware Lane where you can try the signature dish, stir-fried rare beef pho. To level things up a bit, add a side of Vietnamese fried donuts, perfect for dunking and mopping up the aromatic broth. 
Hem 27
Water spinach noodle soup, vermicelli salad with shrimp mince wrapped in bean curd and a ginger steamed rice dish. Hem 27 in Flemington offer a huge menu featuring some of the lesser-known dishes from Vietnam's hawker food culture. Thirsty? Try the sinh tố – a blend of fruit, condensed milk, sugar syrup and shaved ice in flavours like snow lemon, avocado and jackfruit.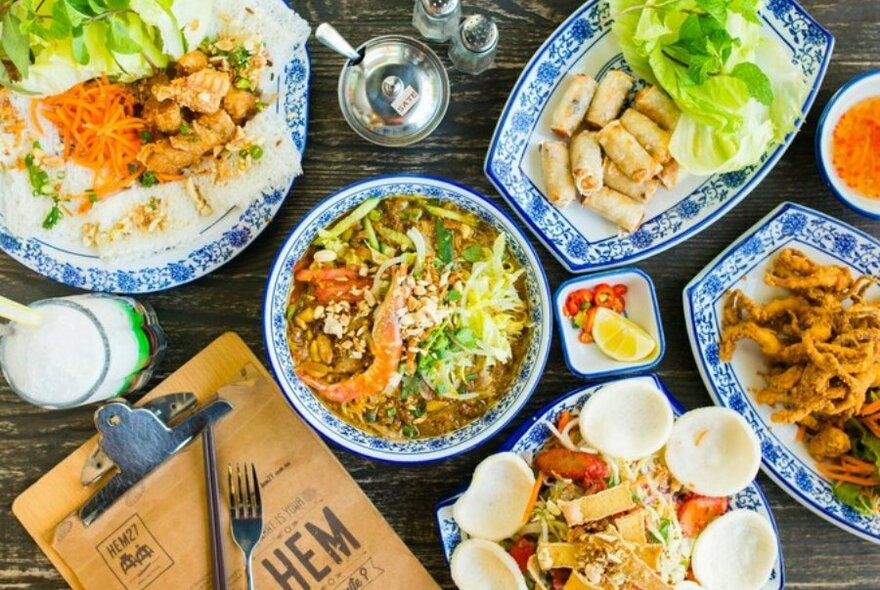 VB Rolls
If the lunchtime line at VB Rolls is anything to go by, this cheap Vietnamese spot is worth adding to your list. Don't go past its neatly packed noodle boxes from $11.50 and filled with your choice of pork, chicken, duck or tofu. Order the rice paper rolls with peanut sauce for a cheeky side dish and wash it all down with a $4 Vietnamese iced coffee. 
Heartbaker Bun Mee
Discover this hidden pork roll gem in Melbourne's tiniest hidden laneway. Heartbaker Bun Mee has six fresh flavours including crispy pork belly, lemongrass beef and caramelised tofu for under $15. And for the vegans out there – Heartbaker has you covered with its plant-based roll.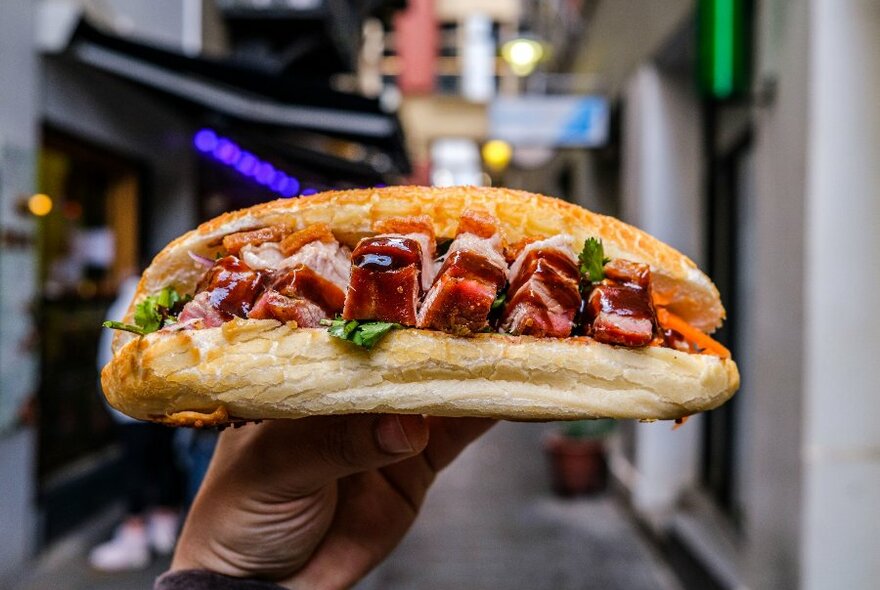 N.Lee Bakery
Walk through the doors of N.Lee Bakery for its famous banh mi and you know you've made the right choice. You'll see stacks of freshly baked rolls coming out of the oven, a cabinet of tasty fillings and a queue of hungry regulars snaking down the street. This hugely popular spot is well worth the wait if you're after one of the best Vietnamese pork rolls in the city.
Uncle Collins Street
Head to Uncle Collins Street for a fusion menu big on fresh Vietnamese flavours and must-try cocktails. Share your meal family-style with dishes like lemongrass marinated black angus scotch fillet or toasted coconut fish curry. For those needing a fast feed for lunch, opt for pho, bao or banh mi – try the crispy pig's ear option for that extra crunch. And if you're really stuck on what to order, let the chef do the thinking and go for the set menu starring all the best bits.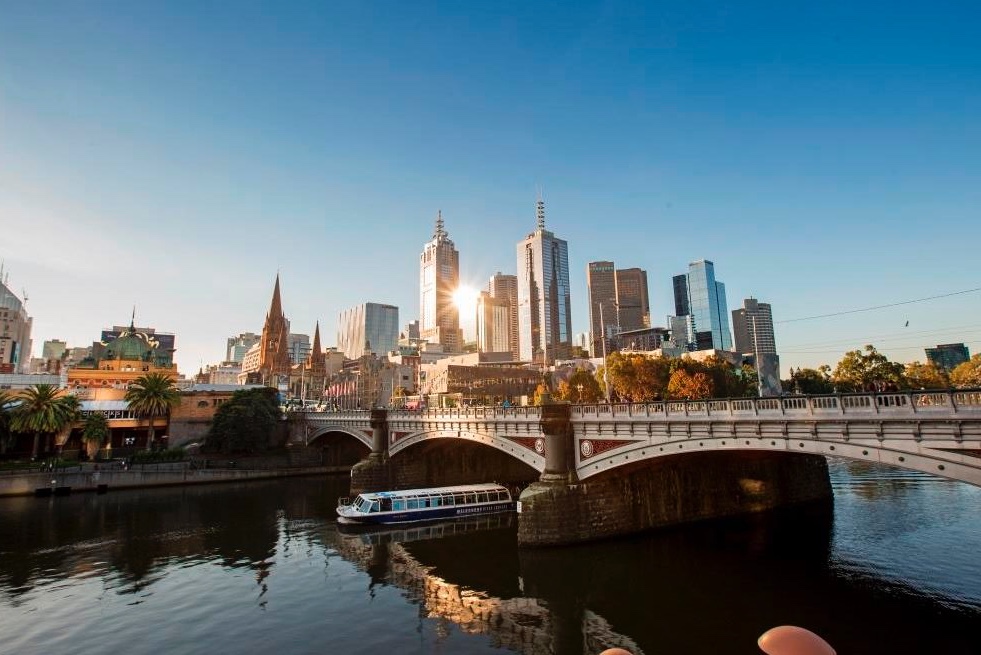 Pho Nung
Give yourself full permission to slurp your noodles at Pho Nung because the pho is just that good. With the broth made from an old family recipe, you know your bowl is going to be an authentic street food experience. Feeling extra hungry? Add the steamed bao with fillings like soft-shell crab or crispy pork to your order. 
Straight Outta Saigon
Head straight to Straight outta Saigon for Vietnamese dishes with a modern twist and an epic cocktail menu to boot. Think crispy pork belly with apple slaw, fried chicken bao with sriracha mayo and flame-grilled prawns with a herb drizzle. As for that cocktail menu, try the Vietnamese espresso giving a generous nod to that sweet, iced coffee we all know and love.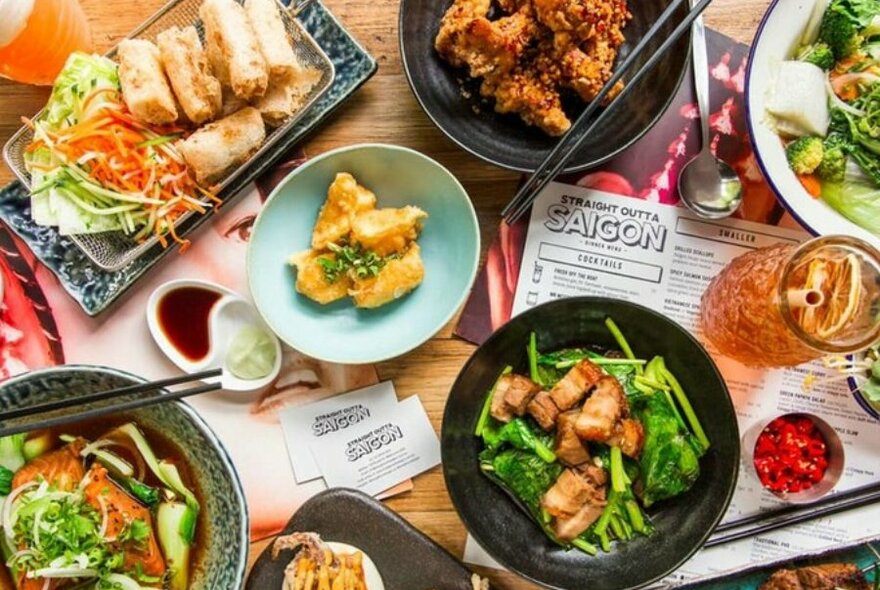 Mama Le
Hidden in an industrial pocket of Kensington, Mama Le takes inspiration from the owner's mum's cooking and gives it a modern twist. Servings are more than generous so come with an empty stomach. If you're extra hungry, go for the feed me menu featuring go-to's like grilled beef betel leaf, crispy pork gua bao and Vietnamese chicken curry. 
Che Desserts
Need something a little sweet? Sample traditional Vietnamese desserts at Che Desserts. Try treats like crème caramel, condensed milk–loaded iced coffee, egg coffee and iced fruit teas. The signature 'che' layers fruit, coconut milk, pandan jelly, tapioca and durian for a refreshing parfait-style delight. The best part? You can add extra durian to your che for just one dollar!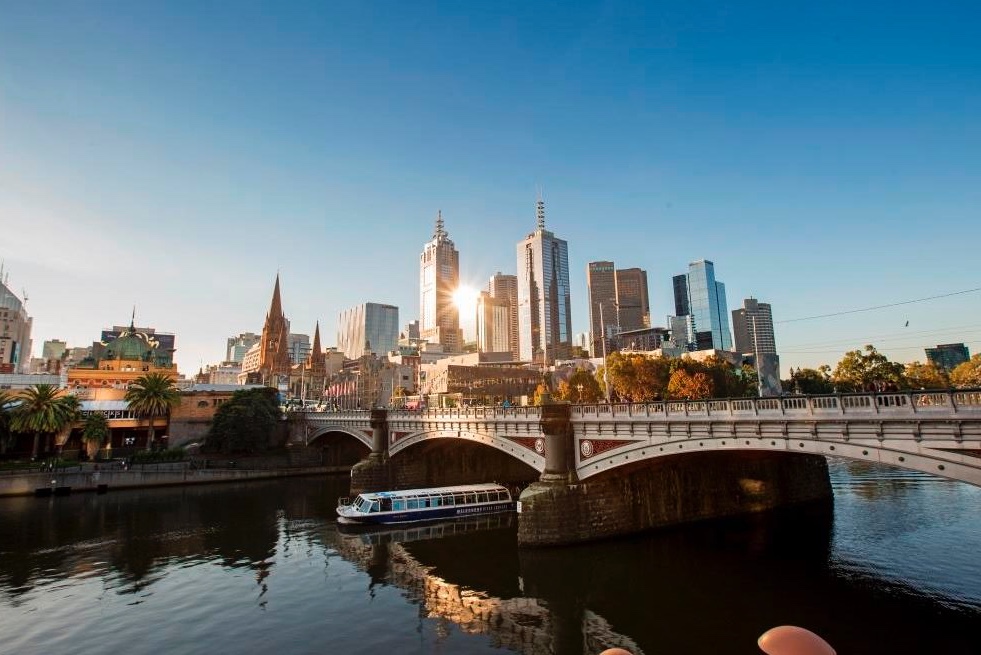 More of the best restaurants in Melbourne
Last updated on Thu 13 Apr 2023