The best coffee deals in Melbourne
Visit these local cafes and eateries for discount offers and meal deals to satisfy all your caffeine needs.
Cheap meal deals
Pantre
Asian grocer Pantre in the Melbourne Central basement is your one-stop-shop for a quick bite and coffee when you're in a rush. Pick up an onigiri (Japanese rice ball) with fillings like salmon or Hokkaido scallop with a coffee for $7. Or grab a sandwich and coffee for $10. 
Heartbaker Bun Mee
Melbourne's hidden pork roll gem, Heartbaker Bun Mee has a very generous coffee deal on offer. Get one of the delicious banh mi and a Vietnamese iced coffee for only $15.80. With fillings like crispy pork belly, lemongrass beef and caramelised tofu, it's well worth queuing up for.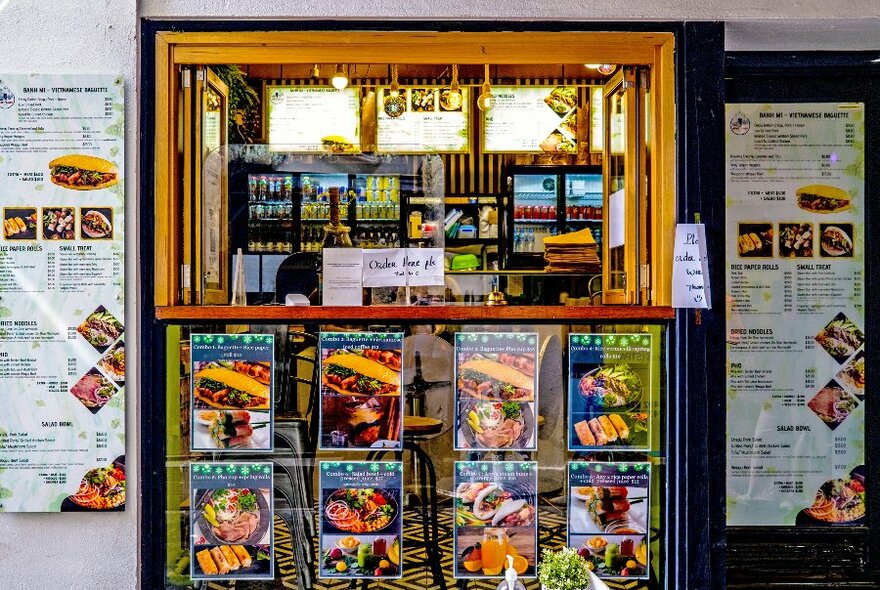 Cafenatics
Rushing out the door with no time for breakfast? The crew at Cafenatics has you covered. Avoid those morning tummy rumbles and take advantage of the coffee and toast deal for $8.50. With locations all over the CBD including Little Collins Street, Collins Street, Docklands and Southbank, it's a no-brainer.
Centro Espresso Coffee
Hidden away in iconic laneway is Centro Espresso Coffee. This tiny corner cafe serves up quality brews and sandwiches to busy office workers and passers-by. It's got some great brekkie and lunch deals too. Get a wrap or muffin and a small coffee for $9. Both come with egg and bacon or egg and spinach. For $11 pick up an egg and bacon panini and small coffee or a ham and cheese toastie and small coffee.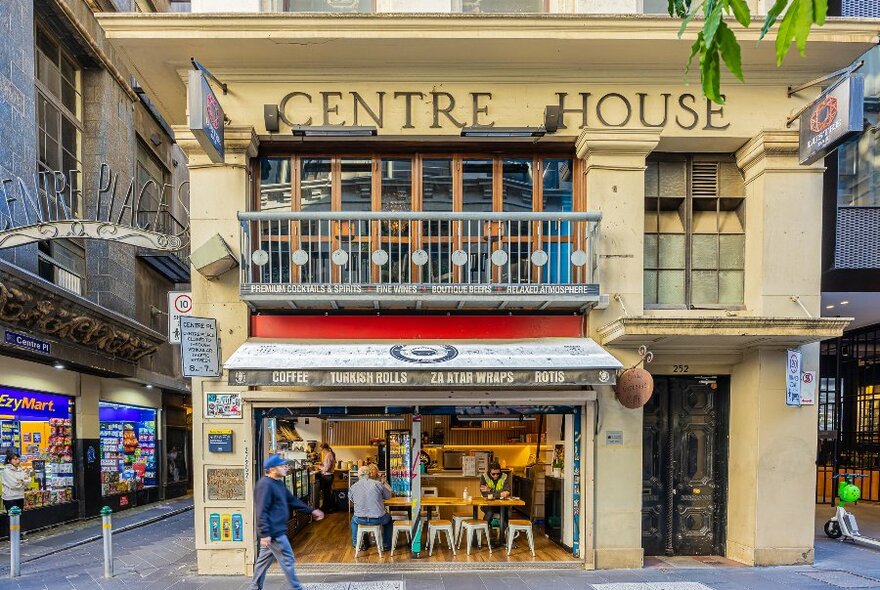 My Colonial Cafe
Quick and convenient My Colonial Cafe in Chinatown has ready-made Malaysian meals to grab on-the-go. It's easy on the wallet with special combo meal deals catering to those on a budget. Order toast with peanut butter or kaya, nasi lemak and any drink (coffee included) for $9.90. For something more substantial, pick up a hearty soup or rice set with a coffee for $13.90. 
Chapter House Coffee
Nestled in under the arches of St Paul's Cathedral in the city is Chapter House Coffee. This tiny cafe serves up quality brews, homemade sandwiches and baked goods. For $10 pick up a delicious ham and cheese, cheese and tomato or egg and bacon toastie and a coffee then take a seat in the laneway and enjoy.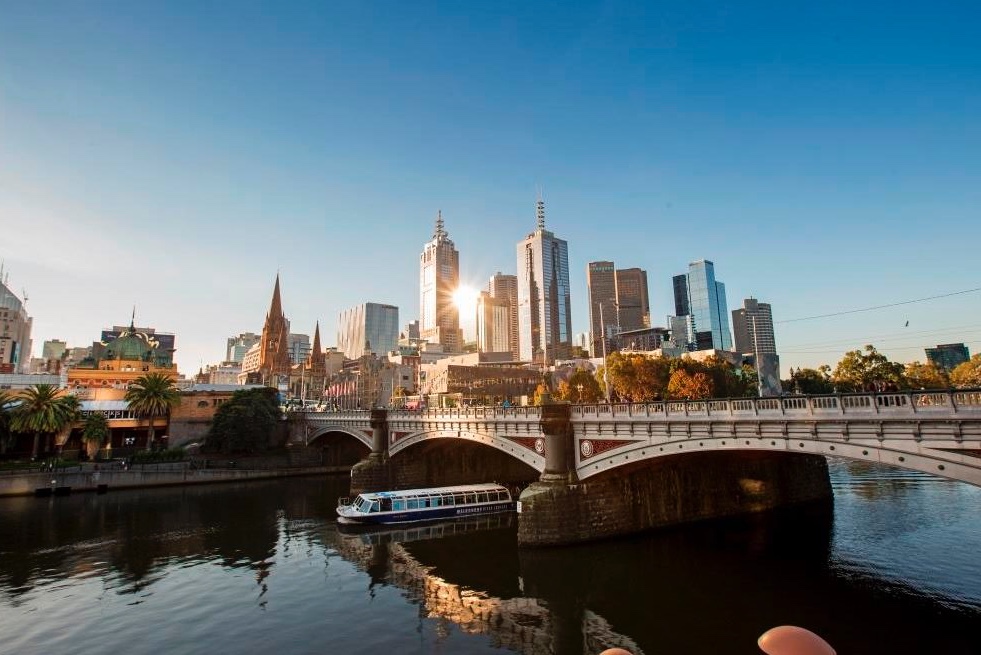 VB Rolls
Love Vietnamese coffee? Popular Vietnamese lunch spot, VB Rolls has a meal deal that's quick and easy and won't break the bank. Pick up three freshly made rice paper rolls and an iced coffee – laden with condensed milk of course – for $12.50. 
Free coffees and loyalty cards
Regretless
You're not a true Melburnian unless you have a keep cup, so grab one from dessert cafe Regretless. For $20 you'll also take home a free coffee. Don't forget to order a sweet treat while you're at it. The menu caters to people with food intolerances so there's something for everyone. Our picks are the gluten free crepe cakes, tiramisu and coconut chocolate mousse.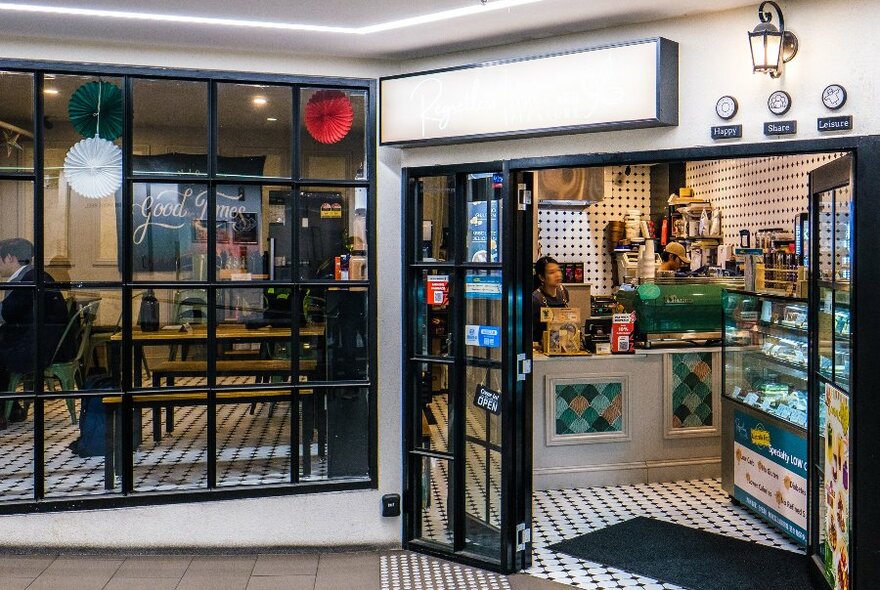 Otherside
Otherside on Little Collins Street is serious about coffee. You'll see a team of specialised baristas pumping out long blacks, flat whites and oat lattes to a queue of office workers every morning. Bring your keep cup to get 50 cents off your coffee and don't forget to pick up a loyalty card to get your seventh one for free. 
Instea
While it may be known for its bubble teas, Instea has a sweet treat up its sleeve worth a try – and it comes with a very generous caffeinated freebie. Grab a house-made waffle topped with Hersey's chocolate, crunchy Biscoff or honey and you'll get a coffee on the house. Available from 11am to 1pm for under $6.
Last updated on Wed 17 May 2023