Melbourne's best free date ideas
Swipe right without swiping your debit card and check out our fave free date ideas below. Think romantic picnics, interactive exhibits and sea shanty singalongs. 
Swoon at a glowing outdoor candlelight concert
Melbourne's most romantic concert series is coming back to the city. Visit to see iconic songs performed live in the middle of Fed Square, surrounded thousands of glowing candles. Performances run on 9, 14 and 16 February. So it's a must-visit for Valentine's Day.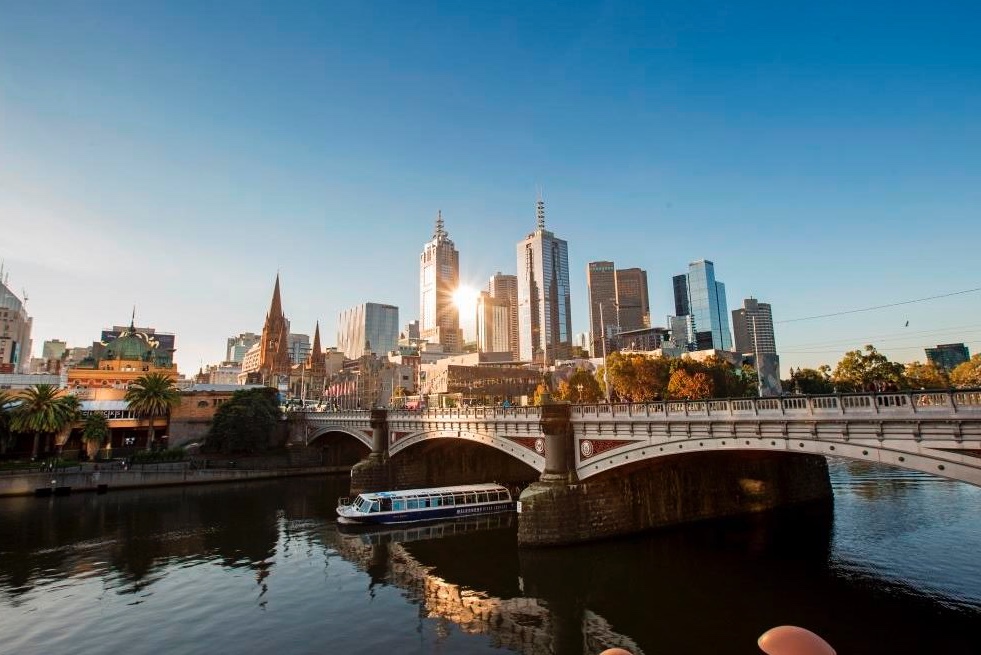 Plan a sunset picnic by Princes Bridge
There's not a more romantic date idea than watching the sun go down over the city skyline. Roll out your picnic rug and bring along your date's favourite snacks. We've got the perfect spot, right next to Melbourne's iconic princess bridge. Explore more picnic spots around the city.
Listen to iconic sounds and stories at the Music Vault
For the music lovers, visit Melbourne's Australian Music Vault. Compare music taste with your date and make sure you're on the same page before sharing the AUX cord. Learn about Melbourne's backstage sounds and stories. Watch rare footage and see Kylie Minogue's iconic hot pants. The free exhibition is permanently on show at Arts Centre Melbourne. Snap some pics for the gram and walk away with a cultural experience.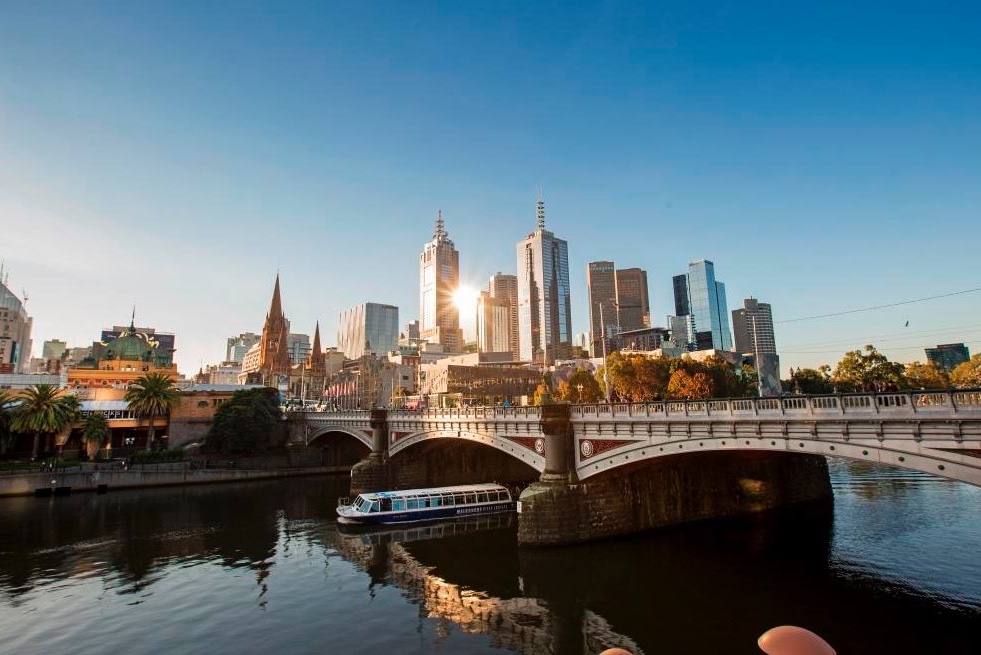 Catch a free movie
Movie dates are always a safe bet, so why not catch one for free at the Library Cinema. Enjoy contemporary, classic and documentary films on the big screen. Grab some popcorn, sit back and relax. Open every Monday of 2023 from 3pm to 5pm. Planning a date for Valentines Day? Enjoy a special outdoor screening of How to Lose a Guy in 10 Days at Common Man. Grab a drink from the bar and toast to the free flick.
Take a romantic stroll through The Conservatory
Smell the roses and take a romantic walk through The Conservatory. Housing magnificent indoor floral displays that change five times each year. The indoor garden is perfect for Melbourne's four-seasons-in-one-day weather.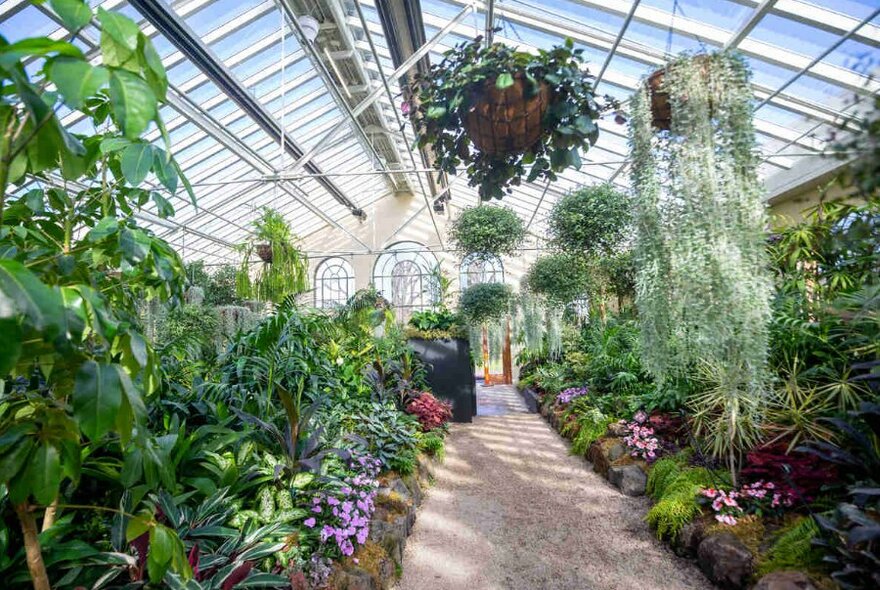 Singalong at sea shanties
Break the ice with a sea shanty singalong at The Mission to Seafarers Victoria. It's not your average karaoke night, but instead a singalong of folk songs. Join in the chorus or be the star of the show. Open every Thursday from 7pm to 10pm.
Tour the best secret gardens
Stroll through Melbourne's urban forests and secluded nooks in these city-side parks. These secret gardens will impress anyone. They also make for beautiful pictures, snap a selfie together in the Royal Botanic Gardens. Use the free walking map to help you find your way.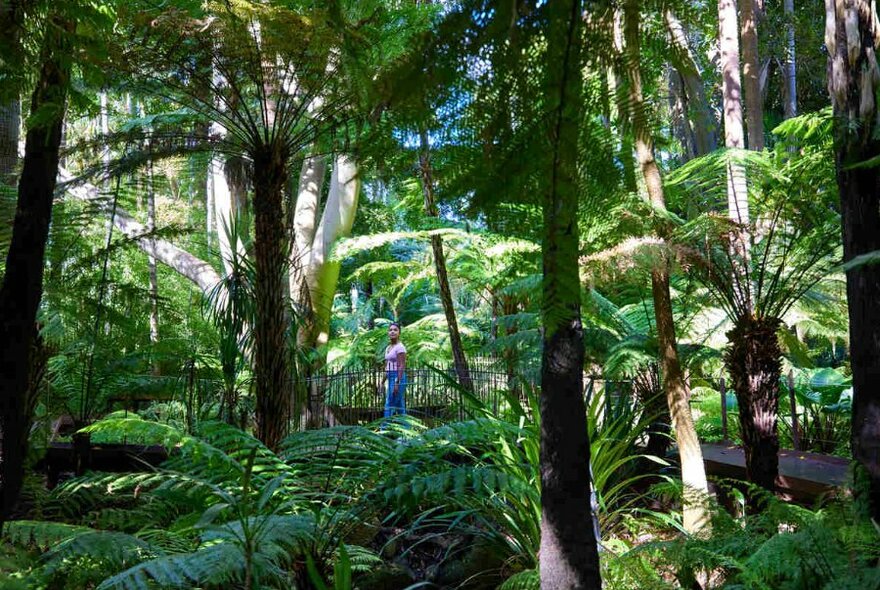 Embark on a waterside sculpture tour by the Yarra
Grab a coffee and go on a sculpture tour by the water. Spot 20 life-sized endangered baby animal sculptures, along with their universal mother: a mountain gorilla. Walk hand-in-hand along the promenade at the Yarra's Edge.
Make movie magic in a nostalgic cinema exhibit
Take a journey through the past, present and future at ACMI. The Story of the Moving Image is the perfect date if you love unique and interactive art. Think ancient shadow puppets, original cameras, iconic costumes, movie sets and contemporary art. Catch an Aussie classic, we're talking good old Blue Heelers, Full Frontal, All Saints and Heartbreak High.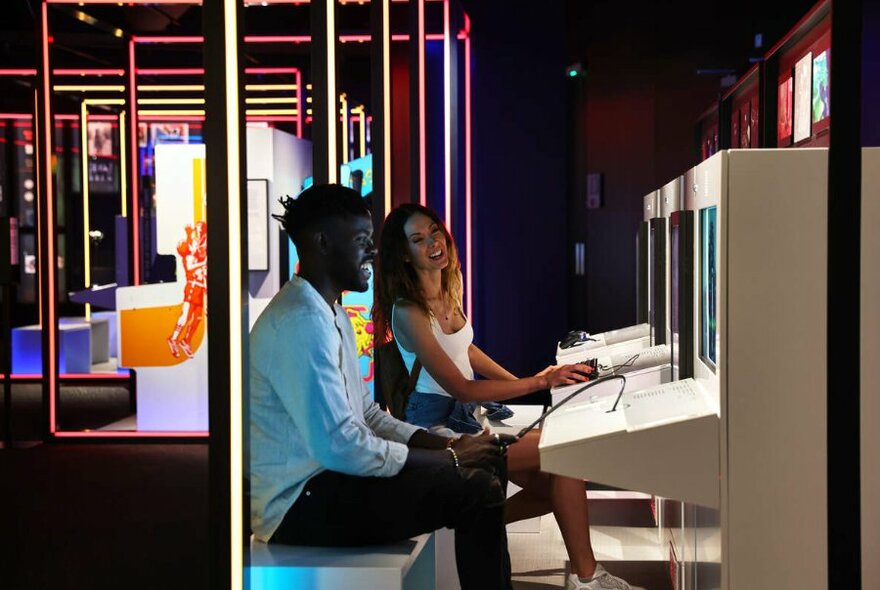 Have a rom-com level meet-cute at the State Library
If you want a classic rom-com first date experience, try this word-nerd friendly idea. Find a cute book in the State Library that sums up your date, then exchange them beneath the majestic domed ceiling. Pull up a chair and flip the pages to see if they've read you right. If the weather permits, rent your books and take them out on the library lawn.
More date ideas in Melbourne
Last updated on Mon 30 Jan 2023