Where to buy the best jeans in Melbourne
Whether you're into edgy streetwear or classic vintage Levis, these Melbourne denim boutiques will have you ditching skinny jeans with ease.
Kuwaii: Japanese organic cotton denim
Cathedral Arcade gem Kuwaii creates timeless designs in Melbourne, with a focus on sustainability. That means quality craftsmanship, low volume runs and a transparent supply chain. The tailored jeans are a classic denim dream. An update on one of Kuwaii's most loved styles, they're high-waisted with front tucks, straight legs and a cute flower button. The denim will just keep getting softer with time.
ALPHA60: high-waisted jeans
Iconic Melbourne label, ALPHA60, is shorthand for sophisticated quirk. If you want to go high waisted, ALPHA60's Goldie jeans are a cult favourite. They have a high waist, relaxed fit and slightly cropped length. They come in a range of colours so you can wear them in all seasons. Make sure you browse their stunning Chapter House concept store and exhibition space. It's part of St Paul's Cathedral, and pieces are displayed in reverential style.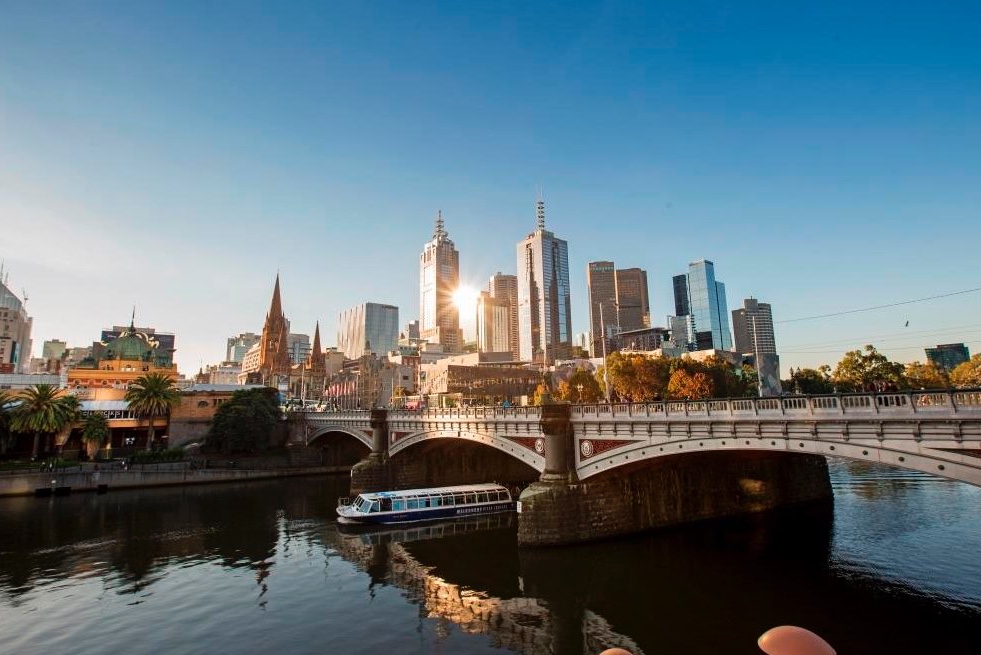 Viktoria and Woods: Australian-made mom jeans
Local brand Viktoria and Woods has a keen focus on sustainability and local creation. The Sabbath design dials back the time machine with a high rise waist, yoke detailing and subtle blue mineral wash. But they bring it back up to the future with a slim leg and cropped length. Even better, this denim delight is made right here in Melbourne!
PAM Store Melbourne: streetwear style jeans
Zip up to the third floor of Curtin House. Step into the wonderland that is Melbourne-based Perks and Mini (PAM). It's a white space peppered with concrete sculptures. Their international cult favourite pieces hang mystically from the racks. Utterly left-of-centre streetwear includes jeans like the oversized Floating Awa. They have bold, stitched cut-outs to create an irreverent silhouette.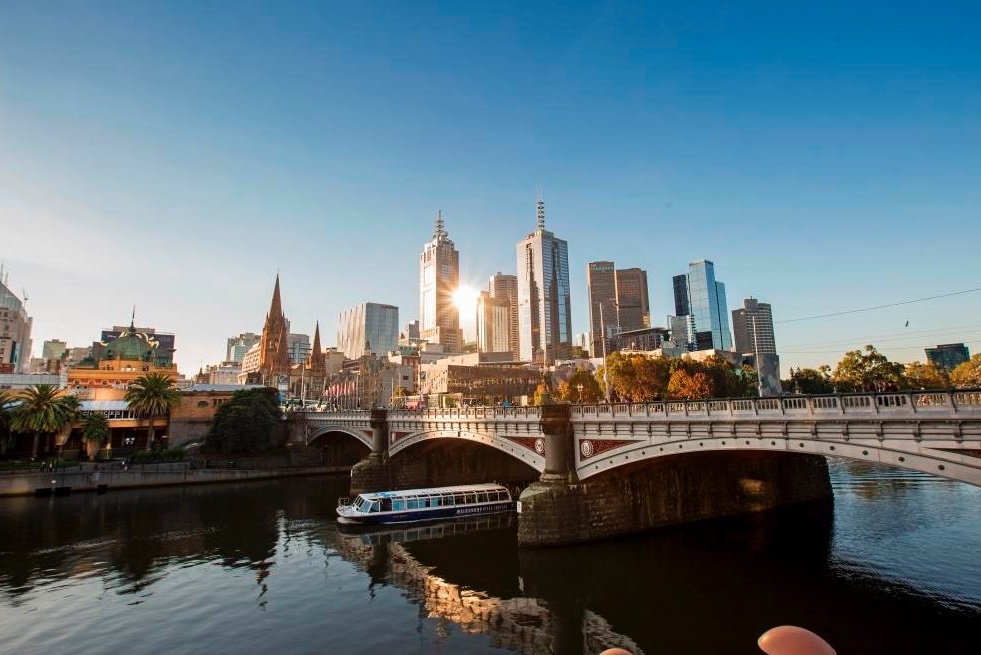 Corlection: the best men's jeans in Melbourne
For men who want quality jeans with a subtle twist, head to Corlection. This specialty denim store supports slow fashion from Asia and the US. Their Momotaro Indigo x Beige jeans are made in Japan and are a perfect example of attention to detail. Dyed a darker indigo, they have a slim, tapered fit and sneaky details. Look for the pink selvedge and a leather patch with kanji embossed on it.
Incu: designer denim
Incu was founded by twin brothers Brian and Vincent Wu in the early 2000s. Incu is all about curating the finest international brands under one roof. Looking to invest in some designer denim? Incu stock premium brands like APC, Comme des Garçons, Rag and Bone, and Acne Studios. They have skinny jeans from Acne, cropped flares from Rag and Bone, and every style in between.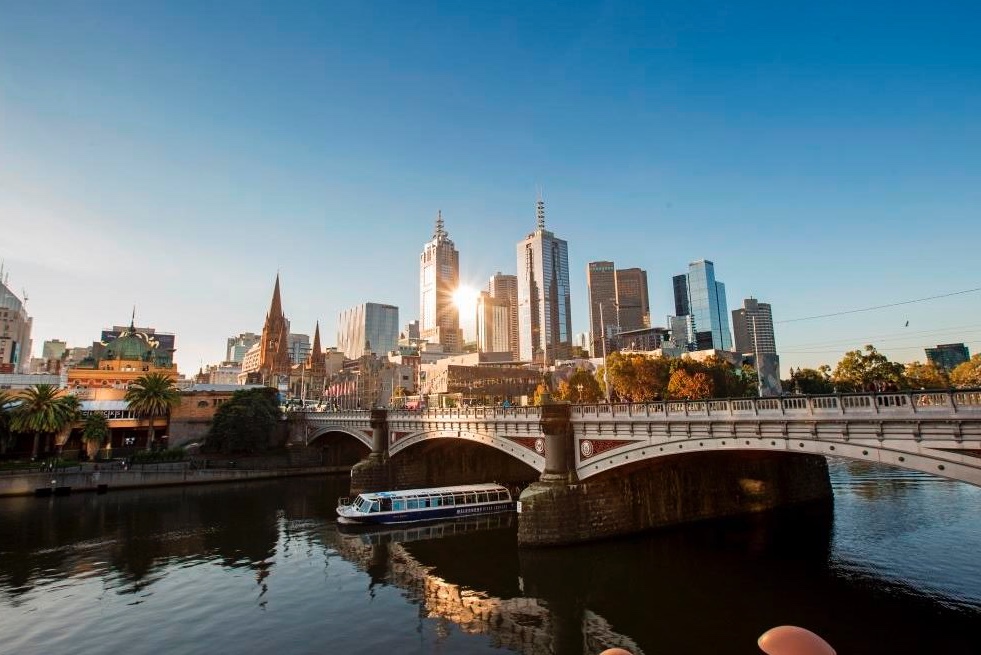 ELK: sustainable wide leg denim
Sustainable fashion label ELK carry that approach into their Tovi jeans. These ultra-wide, almost skirt-like jeans are super soft and made from a blend of hemp and organic cotton. Think relaxed yet structured, with a high waist and belt tie. They're a statement jean that can be dressed up or down. The gentle fabric is the polar opposite to a hard denim, allowing for peak comfort with all the style. 
Nudie Jeans: organic cotton and free repairs
You know those perfect jeans that you just wish could last forever? Nudie understands. This sustainable company is all about jeans with durability. That's why they offer free repairs at their Repair Shops. Just wash your jeans and hand them over. They'll be repaired and you'll be golden. Jeans at the Repair Shops can also be resold or donated. Not near a store or mobile repair station? They'll send you a repair kit – free.
American Rag: vintage Levis
If old-school looks are your jam, hightail it to American Rag. They specialise in retro fashion pieces from the 1950s onwards, imported from the US. Naturally, their range of denim is fantastic. They source some immaculate deadstock, vintage Levis and Lee Riders. It's all that authentic vintage style. Try your luck and see if you can score rare 1970s Levis and kids' flares. New stock arrives each week, so keep checking back if you can't find what you want. 
Last updated on Tue 10 Oct 2023