14 little luxuries under $50
We all need a little something to boost our mood occasionally. Treat yourself to a mini indulgence to make your day a bit special.
Luxe Italian stationery, $45
Rediscover the art of letter writing at Il Papiro, bringing a touch of Florence to Melbourne. The tiny store specialises in exquisite stationery, and the deckled edge note card and envelope set is timeless. The 10 sheets of ivory note paper are handmade in Italy and accompanied by matching envelopes. Understated and elegant, they're a blank canvas for your creative musings.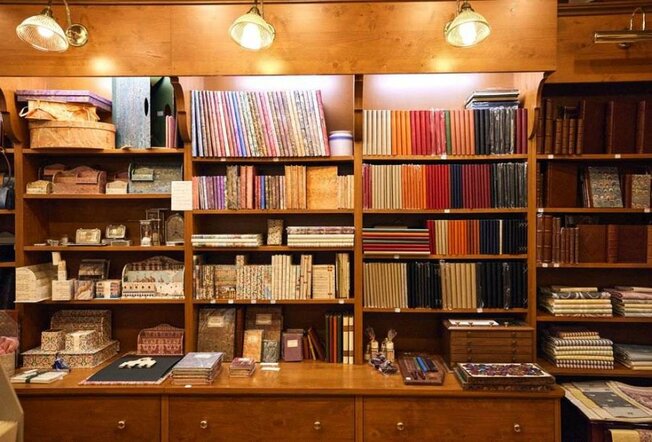 Japanese incense sticks, $15
One sniff of this sweet-smelling incense will whisk you away on a Japanese holiday. Hibi's 10-minute aroma sticks come in a cute little matchbox and – gasp – you light them like a match, too! Strike up a Japanese cypress scented stick and let the dry and smoky aroma fill your home. Designed and made in Hyogo Japan, they come with a small reusable mat to burn them on, so you won't need to buy a holder. Find them at Milligram.
Mystery posy, $35
It's true – you can buy yourself flowers! Show a little self-love with a sweet posy from Pollon Flowers. The kiss bunch comes with an arrangement of one type of flower, chosen by the florist. So it's always an exciting surprise. Head in store to find a tonne more affordable bouquets. In fact, a visit to Melbourne's most Instagrammable florist is a treat in itself. Then choose a handmade glass vase ($49) from Anaca Studio to show them off.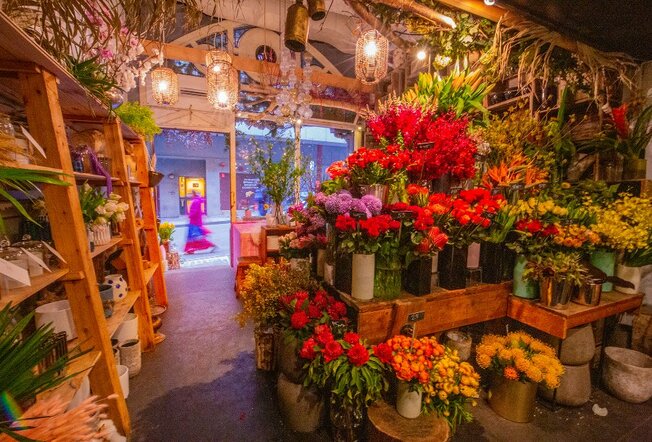 Express manicure, $50
Duck out on your lunch break for a thirty-minute pick-me-up that will leave you smiling all week long. A basic manicure at You Day Spa will only set you back $50, but you'll feel like a million bucks. The staff will file, soak and polish your nails while you relax in this tranquil city oasis. Need a little more pampering? Blow out the budget and throw in a hand massage for an extra $10.
Nourishing hand cream, $20
Don't forget your post-mani care. Essensorie's hand cream is richly nourishing but doesn't leave you feeling greasy. Its notes of lavender, cedarwood and zingy pink grapefruit will inspire sighs of delight every time you open the tube. While many commercial beauty products are full of chemical nasties, this hand cream is 100 per cent natural. Good for your mitts, good for the planet.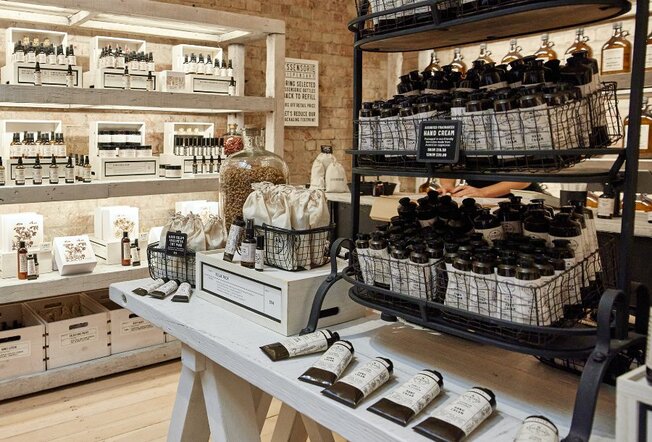 Sustainable skincare accessories, $35
Green your beauty routine with reusable angel eye patches from Foile. The eco-conscious beauty brand specialises in refillable and reusable products to reduce your waste in the bathroom. Perfect for a pamper session. Just dab on your favourite eye serum, then apply the patches under your eyes. Available at Incu, the jellies lock in hydration, awaken and de-puff your skin, while you bliss out on the couch.
Face relaxing water, $50
A bottle of perfume from Santa Maria Novella might break the bank. But a refreshing bottle of face relaxing water from the 800-year-old beauty apothecary is a luxe bargain. Completely unscented, it's a dreamy tonic to sooth sensitive, tired and stressed skin. Made with distilled waters of witch-hazel, chamomile, cornflower and peppermint. Dab it on your skin morning and night for a moment of bliss.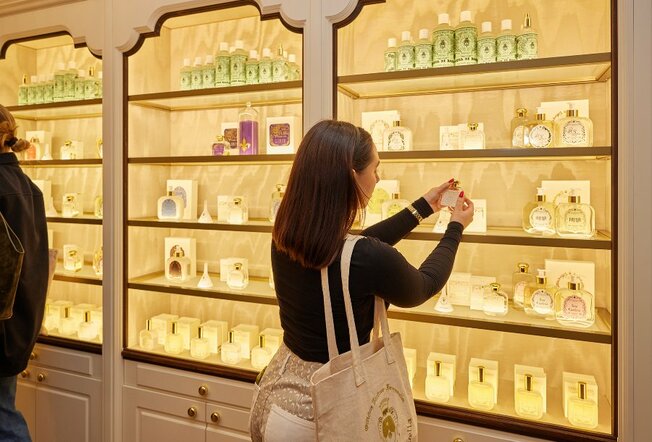 DIY date-night hamper, $50
Carlton's local deli since 1884, King & Godfree has mastered the art of the gourmet Italian hamper. And if you're thrifty, you can pull together a DIY date-night hamper for two, under $50. Browse the deli shelves to find all the fixings for a luxe wine and cheese night. We made the budget stretch to a bottle of prosecco, artisan crackers, a wedge of small-batch gorgonzola cheese and chocolate coated almonds for dessert.
Hot chocolate rescue pack, $39
A melting-hot cup of Mörk cocoa is the essence of comfort. Take it a step further and spoil yourself with Mörk's Hot Chocolate Time pack of perfection. Take a canister of original 70 per cent dark hot chocolate. Add two chocolate-dipped almond Florentines and six vanilla-bean marshmallows. Add on house-made marshmallows and the result is sheer bliss.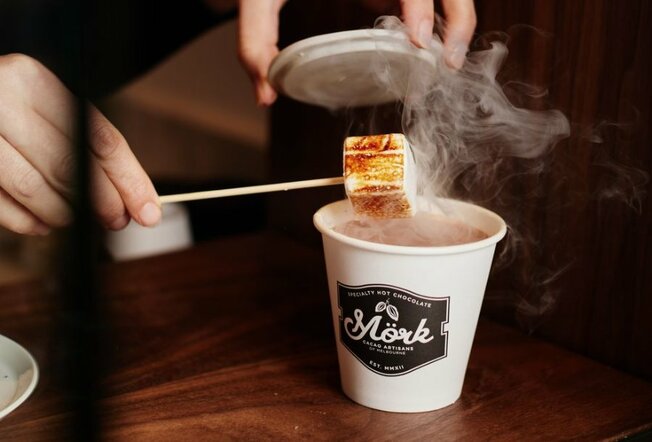 Designer resin homewares, $50
For hand-crafted homewares to brighten your space, head to Dinosaur Designs. The iconic Australian flagship store in The Strand stocks the full range of much-loved resin pieces. Our picks are the marble-effect resin flow spice dishes. These tiny bowls come in all colours of the rainbow and each one is unique. $50 could also buy you a sleek butter knife to level-up your toast game or a sweet pair of teaspoons.
Iconic Marimekko poppy mug, $38
To brighten up the day, start with the essentials. Like a brand-new coffee cup. For the latest contemporary homewares, see the range at Make Designed Objects. The Unikko mug features Marimekko's signature red poppies, and can be safely used in the oven, microwave, freezer or dishwasher.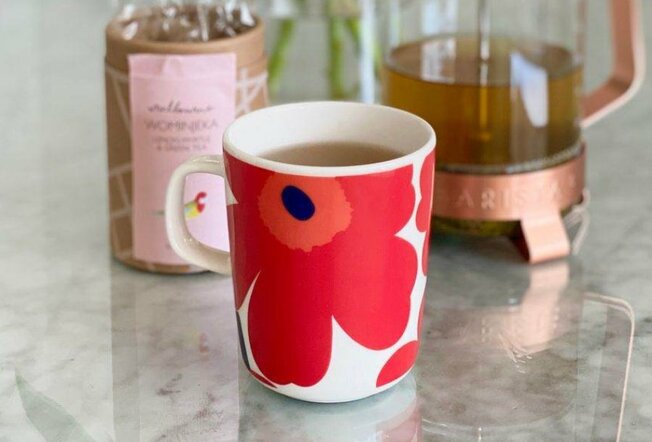 Kuwaii aesthetic candles, $45
There's nothing like candlelight to create a relaxing atmosphere. Kuwaii's candles are hand-poured in Melbourne, and no two are exactly the same. Light up the room with an artisan cherry bomb, in yellow, lime or blue. The rounded shape is almost too-cute to light. And they're unscented, for anyone who finds scented candles too overpowering.
Premium dessert tea, $18
Gewürzhaus' warming dessert teas are like a hug in a mug. Especially the naturally sweet and caffeine-free apple pie tea. Dried fruit and spices like vanilla and cassia instantly conjure childhood memories. Infuse for five minutes, and add a dash of milk. If the troubles of your day are creeping into your night-time routine, try the calming sleepy slumber tea. This caffeine-free rooibos tea will have you nodding off in no time.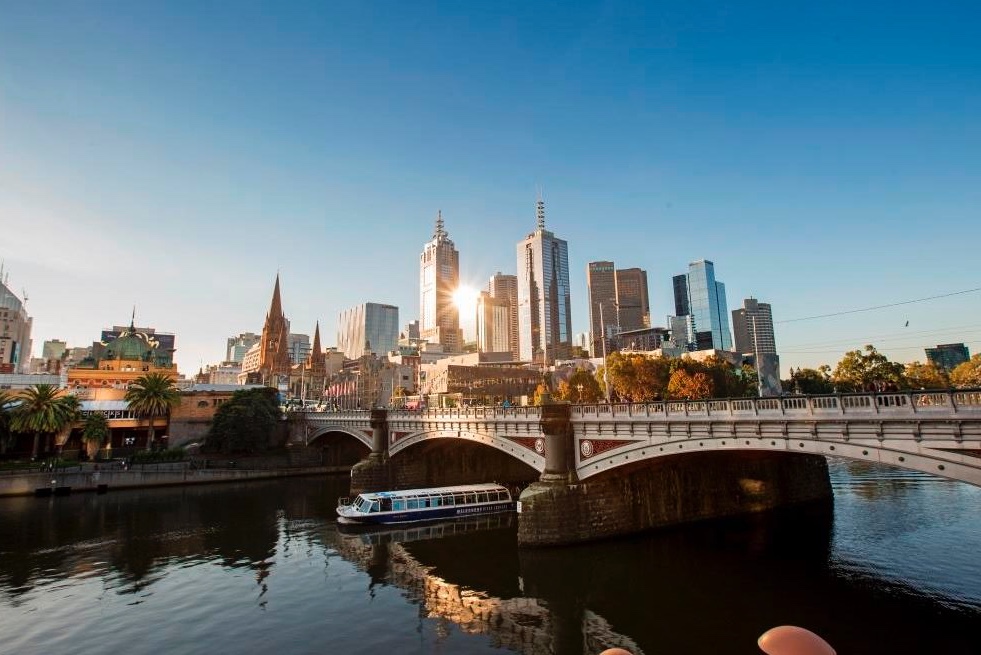 Essential oil scent sprays
There are all kinds of locally made products to browse on at Clementine's. Give yourself a lift with a spritz of Dindi body mist spray. Choose from calm, focus and sleep for aromatherapy zing. The small-batch essential oil treatments can also revitalise your home, with room mists in calm, bush lemon and fresh.
Treat yourself with more shopping in Melbourne
Last updated on Mon 22 May 2023