Six old Melbourne photos we love
Do the time warp and take a proper gander at these ye olde snaps. Is that really Melbourne? Yes, yes it is.
Flinders Street Station
Our domed icon is bustling in this happy snap from 1950. If you look closely at the entrance to Flinders Street station, you can make out a Christmas shopping message underneath the clock: 'Prepare for Christmas. Shop and post early. Travel between 10 and 4'. There's no lack of fashionable city-goers decked out in hats, either.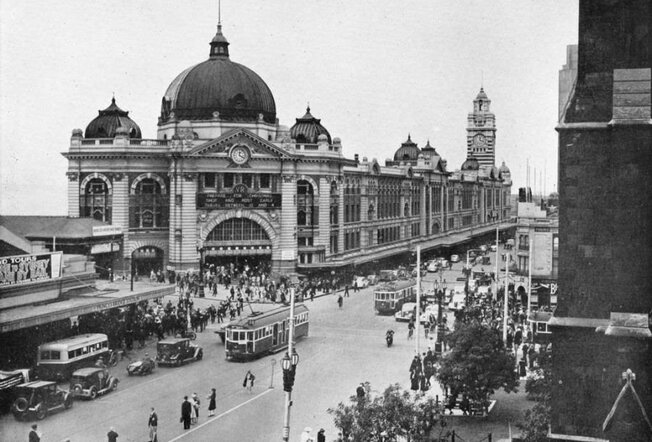 Princes Bridge Station
It's 1960 and Federation Square is nowhere in sight. Instead, cylindrical Princes Bridge Station sits above a sea of brown track. Demolished in 1964 and replaced with the notoriously ugly Gas and Fuel building. Having déjà vu? Yes, the new Metro Tunnel Town Hall station entrance is being built on the same spot.
File under some things never change: green and yellow trams and St Pauls Cathedral.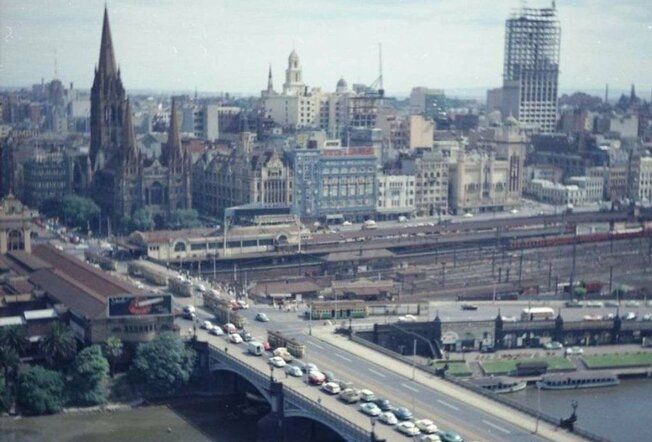 Manchester Unity Building rooftop cafe
Who knew the Manchester Unity Building was an early adopter of rooftop dining? In the '60s it boasted an alfresco garden cafe. Complete with palm trees, Japanese maples, fountain and pond. Plus rumoured roaming flamingos and a string quartet. Wow.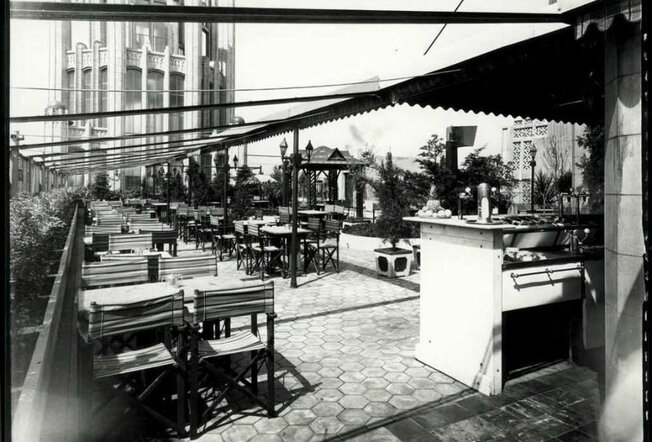 Centre Place
European-style laneways have always been a window-shopping city staple. Although Centre Place is barely recognisable in late-'60s black and white. Signs advertise practical wares like skirts, army supplies, cameras and cards. And everyone looks very dressed up.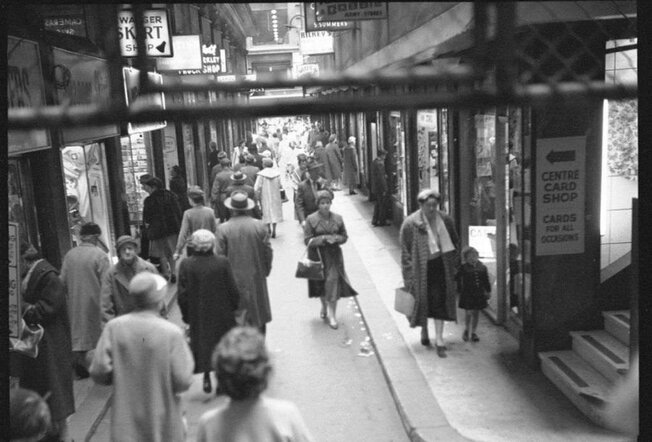 Foy's department store rooftop carnival
Foy's Art Deco department store digs on the corner of Swanston and Bourke once rivalled Myer and David Jones. Foy's were famous for their Christmas decorations – starring a three-storey Santa. Scary. After World War II, Foy's added a morale-boosting open-air carnival to its roof. Complete with a petting zoo, pony rides, Ferris wheel, merry-go-round and water boat ride. Other mid-'60s oddities include a skyscraper-free view and flying Union Jack.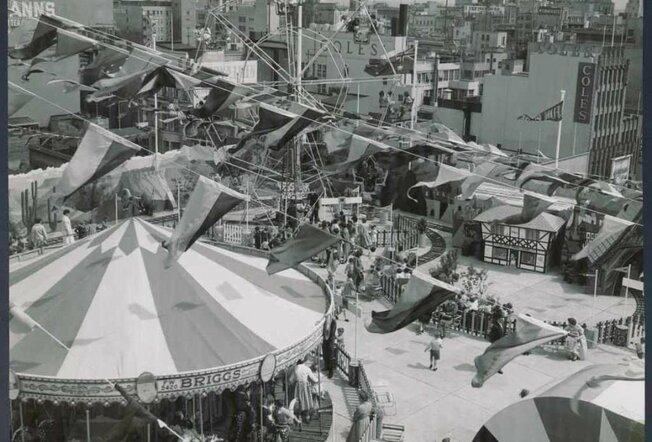 Playgrounds in Flagstaff Gardens
Matching bonnets, faces away from the camera and chicken wire fencing. 1920s playtime in Flagstaff Gardens had major 'Children of the Corn' vibes. Look closely at the top right hand corner of the image to see kids swinging at heights that today's health and safety standards would never permit.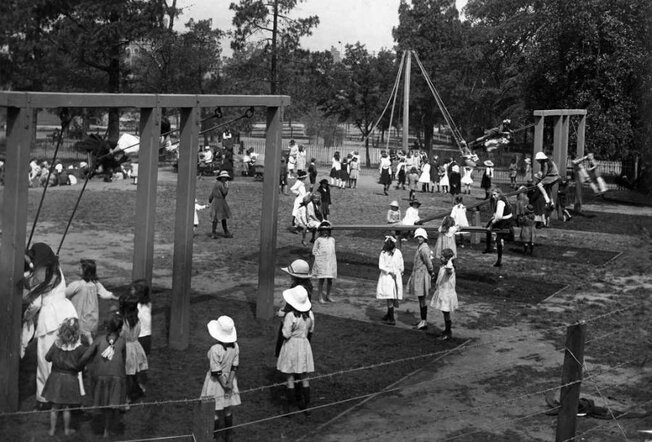 See more of historic Melbourne
Last updated on Tue 1 Jun 2021
Sign up to What's On weekly
Welcome! Thanks for signing up!