The best family-friendly restaurants in Melbourne
Christmas markets and Santa photos are hungry work for your little ones. Handle hangry children and grab a bite at these to these kid-approved spots after a festive day out. Featuring pram-friendly locations, places with high chairs and a hidden gem brewery with on-site parking!
Driving in?
With more than 70,000 car spaces in the city, you're never far from Melbourne's best events. Book ahead at key parking providers to get the best deal.
Pram-friendly restaurants
There's plenty of space for your precious cargo at these Melbourne restaurants.
La Camera
If you're planning a family day out, La Camera is close to city essentials like the sports precinct and Eureka Skydeck. Need more convincing? How about gorgeous Yarra River views? Plus a kids menu of classic Italian dishes, like spag bol and cheesy pizza. It's located within Southgate, which is fully accessible to prams and wheelchairs via lift.
Din Tai Fung
If they can't get enough of dumplings, Din Tai Fung is another family favourite. Adorable robot waiters (yes really!) roll around the restaurant delivering plates of crispy fried dumplings, noodles and xiao long bao. You can access the venue by a lift, there's ample space around the tables and high chairs are available.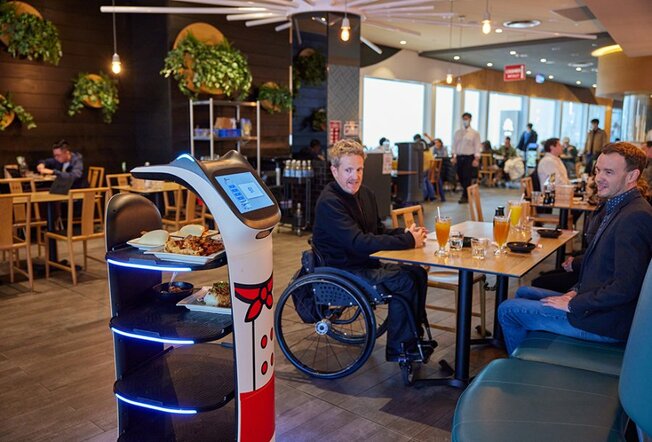 Urban Alley Brewery
You don't need to head out to the sticks for a legit brewery experience. Urban Alley has pub-meets-loft vibes, with eco-friendly credentials. But your little mates won't care about that: they'll be too busy chowing down on chicken nuggets, spag bowl and fish bites with chips from the kid's menu. And if you're keen to drive in, there's ample parking at The District Docklands. Better yet, the first 90 minutes are free!
Riverland
When warm weather swings around, park the pram in the leafy shade by one of Riverland's outdoor tables. There's a lift that goes from Fed Square right down to the venue, so access is easy. Order up kid-size mini burgers or crispy-crumbed schnitzel to munch on. Big kids will love the local drinks menu and sparkling water views.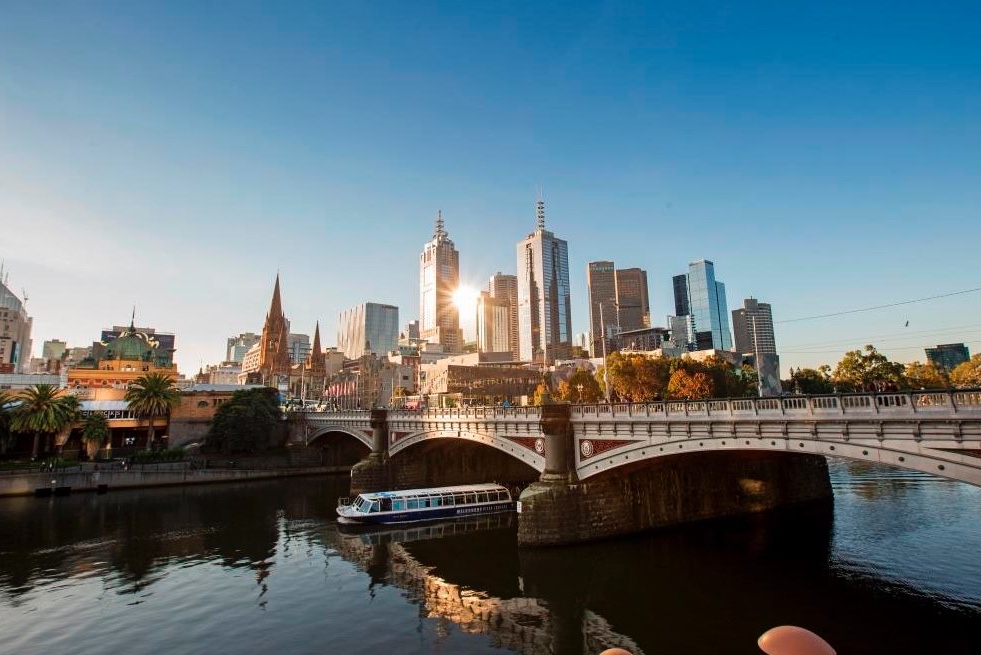 Hopscotch
Stroll along Southbank and stop off at Hopscotch's indoor-outdoor space, which offers easy pram access and a dedicated kid's menu. Order fried chicken and falafel burgers, with chippies, salad and a drink. Save the best for last – nitro ice cream that emerges from a magical haze. And yes, there are high chairs!
Hawker Chan
Cheap and cheerful Hawker Chan is a great feed for all budgets. The simple menu is inherently kid-friendly too. With delicious BBQ pork or crispy skin chicken served with fluffy rice or cult-status noodles. Go all out with a giant fried chicken chop, seasonal greens and dumplings. The restaurant is single level, and high chairs are available. It's easy to navigate with a wide, flat walkway upon entrance, and heaps of space between tables.
Fun spots for older kids
Bring your intrepid junior foodies on a fun journey through town.
The Beast
Nothing lights up a little kid's eyes like a gigantic, OTT burger. And the epic specials at The Beast never fail to impress. They'll super clap for the 'super junior', a Korean fried chicken burger loaded with crispy bacon and kimchi slaw. Or opt for various Wagyu patty varieties, including buns filled with special sauce, jack cheddar, caramelised pineapple and more.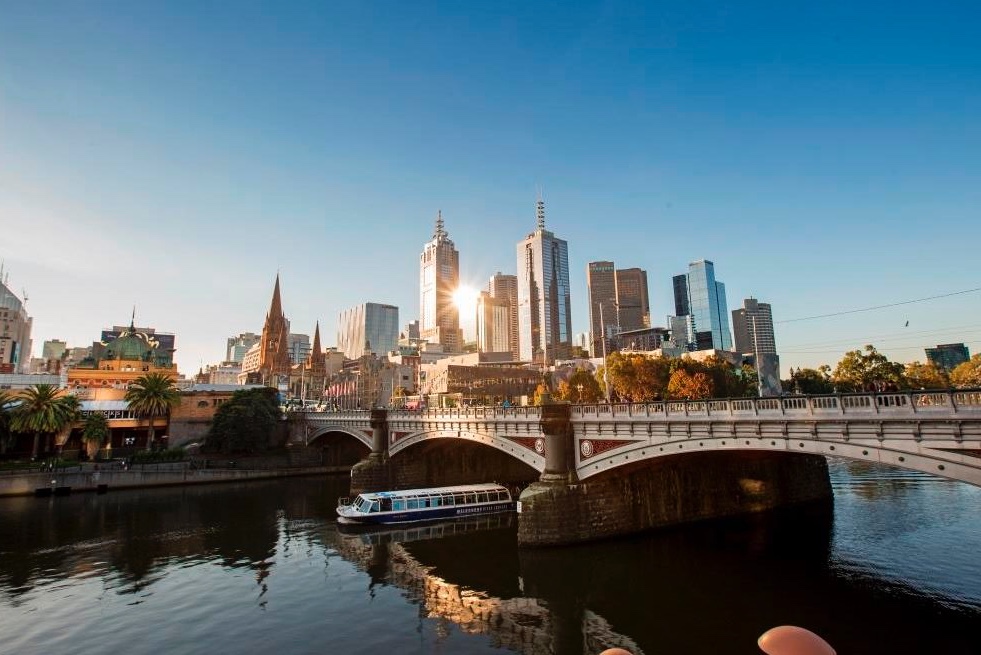 Tetsujin sushi train
Got some adventurous eaters? Jump aboard the sushi express at Tetsujin. The restaurant has a Tokyo-style train for a choose-your-own-adventure meal. Kids can grab gyoza and colourful sashimi as they rattle past. The bumper watermelon juice is a novel fave, too. Find more of Melbourne's best sushi train.
La Tortilleria
Making corn tortillas for top restaurants and home cooks isn't enough for La Tortilleria. They also serve instant Mexican gratification where it all began, at this cute, colourful Kensington eatery. So go to the source and tuck into fresh, authentic street food, from tacos to quesadillas. For dessert, try the flan made from Gerardo's grandmother's special recipe, the kiddos will love it.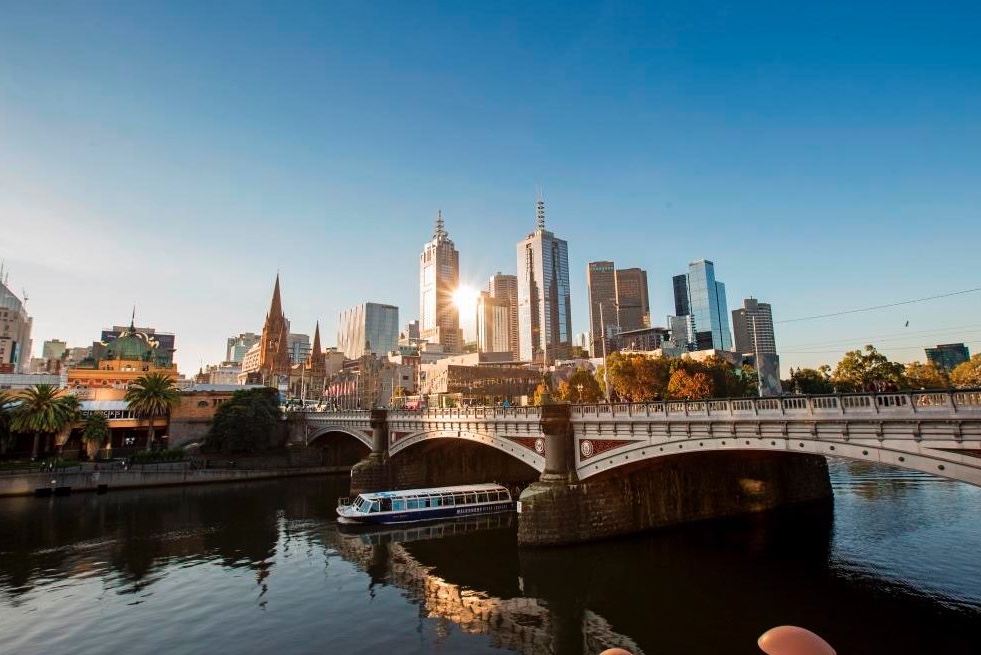 Takeaway treats
End your outing on a sweet note with these fun, bite-sized desserts.
Sulbing
This cute Korean dessert cafe now has a second location in the city, with a new takeaway kiosk at Melbourne Central. Order a travel-size bingsu (a delicious, sweet shaved ice), whipped cream loaded cookie smoothies or warming toffee drinks. Fresh-baked croissants with unique flavour profiles – like injeolmi and matcha – are also on the menu.
Fresh Air & Pancake
Dessert-lovers swoon over Japan's soufflé pancakes, a melt-in-the-mouth dream. Experience these fluffy clouds from Fresh Air & Pancake, and there's no going back to pikelets. Try out-there flavours like milk tea and salted egg, or original topped with fruit.
Seedling Cafe
Seedling's smoothies are so tasty, kids will never suspect they're also chock-full of healthy stuff. Like raw chocolate, dragon fruit and strawberries and cream. Take away gluten-free and vegan sweet treats for the road too.
Mörk
If you're on the go, warming hot chocolates from Mörk's hole-in-the-wall cafe are a must. Little ones will love loading up the 'campfire' brew with marshmallows. Or head to the North Melbourne Brew House to peruse the freshly baked cakes, pastries and treats.
Information correct at time of writing - always check ahead with the venue to make sure they can accommodate your individual access needs.
More kid-friendly cheap eats
Best food near Melbourne Museum
Best food near the aquarium
Last updated on Sun 6 Nov 2022
Sign up to What's On weekly
Welcome! Thanks for signing up!