The best gluten-free restaurants in Melbourne
From dumplings to donuts, missing out on delicious food is a thing of the past.
Hella Good
From the owners of Stalactites, Hella Good is serving up Coeliac Australia–accredited souvlaki. Their fresh take includes gluten-free pita bread and homemade sauces. Add chips and finish with rice pudding for the ultimate experience.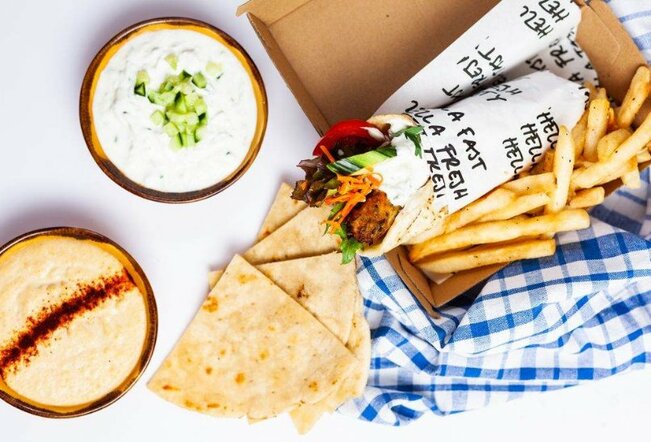 Bowls Baby
There's nothing but whole foods hiding in the nourishing dishes at Bowls Baby. Everything on the menu is gluten free, refined sugar free and brimming with fresh, tasty ingredients. Grab a blended smoothie bowl or a loaded whole bowl. Think BBQ jackfruit, halloumi or a burrito bowl with a bevy of healthy add-ons.
Daniel's Donuts
The six-pack from Daniel's Donuts has something for every taste, from raspberry and white chocolate to the classic cinnamon. There's even a vegan and gluten-free jam donut, if that's your jam. Find them at 600 Collins Street or 238 Flinders Street.
Collins Coffee House
Iconic high tea, minus the belly ache? Yes please. The delightful spread at Collins Coffee House includes all the high tea staples like sandwiches, cakes, frittatas and fluffy scones. The bottomless, traditional and deluxe high teas can all be requested gluten free.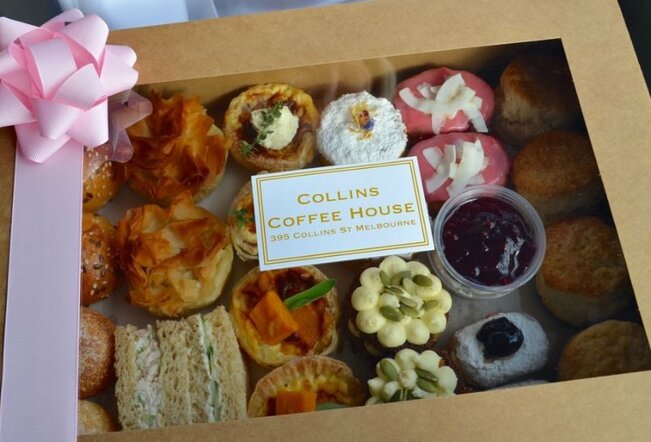 La Tortilleria
Taco lovers rejoice – everything at Kensington institution La Tortilleria is gluten free. Have a Mexican street food feast with tacos, chilaquiles or vegan ceviche. Don't forget the margaritas!
Little Cupcakes
While cupcakes are this bakery's bread and butter, a highlight from Little Cupcakes is the burnt Basque cheesecake – possibly the only gluten free version offered in Melbourne. Order online or head instore to see what GF cupcakes are on offer.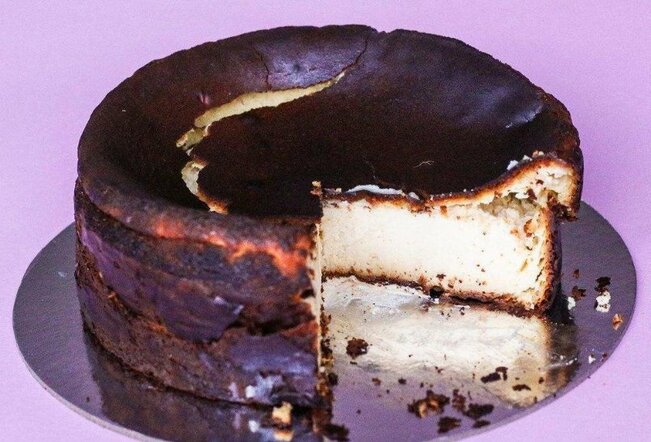 Kudo
Tucked away on the ground level of The Windsor Hotel's heritage wing is Kudo. Passionate about taste and texture, you'd never guess that their fluffy sourdough and sweet pastries are all gluten-free. It's standing room only. With just enough space to perch and enjoy a sandwich with Ona coffee. Pop in for fresh oven baked cookies, canelés, choux puffs and airy chiffon cakes.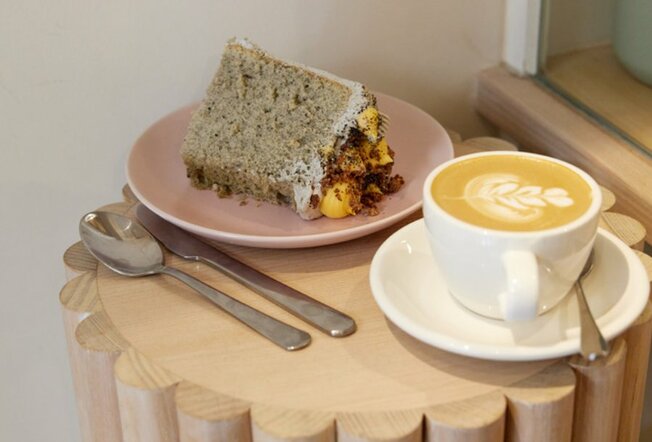 Spring Street Grocer
Spring Street Grocer is your new favourite deli. Create your own cheese board with provisions like smoked salmon, prosciutto and brie, or select their pre-made platter with gluten-free crackers. Order ahead to collect in-store.
Abla's
Taste the flavours of Lebanon at Carlton icon Abla's. The falafel is a sure hit, with plenty of vegan options on the menu alongside kafta and skewers. Order an abundant banquet to try it all.
More of Melbourne's best eats
Last updated on Mon 12 Dec 2022
Sign up to What's On weekly
Welcome! Thanks for signing up!