Melbourne's best sustainable fashion brands and designers
These Melbourne boutiques are filled with handmade fashion, one-of-a-kind gifts and locally-designed treasures.
Limited edition slow fashion
Sustainable and Melbourne-made, Lumi's threads are the antidote to fast fashion. You'll find this label in a lofty space in the Nicholas Building's ground floor Cathedral Arcade. Only ten pieces of each garment are made by a small in-house team. Thanks to this ethos, you'll be wearing an ensemble that's almost unique.
Cult-status Melbourne design
Another Cathedral Arcade gem, Kuwaii creates timeless designs right here in Melbourne. The label was launched more than 10 years ago by local designer Kristy Barber, with a focus on sustainability. That means quality craftsmanship, low volume runs, limited edition prints and trans-seasonal staples. They even hand make their beautiful leather flatform sandals and boots.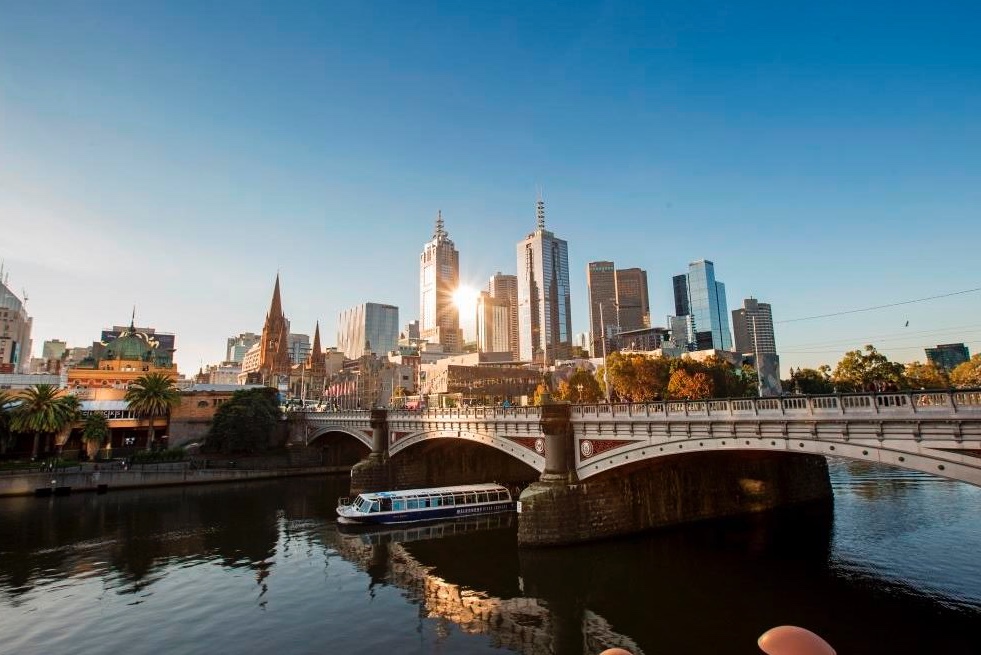 Hidden pop-up shops
The secret to Melbourne style? Shopping at hidden pop-ups. Starting with Van Der Kooij. Try on the luxury label's organic fiber and repurposed silk pieces in Carlton. Cool weather got you searching for an on-trend jacket? Order a custom-made shacket from LaGuapa Outerwear in Docklands. They're sustainably made from vintage wool blankets. For tailored menswear, try Mr Cuff in creative hideaway Howey Place. Here you can find custom pants, ready-to-wear shirts and head-to-toe looks.
Feminist Melbourne makers
Queen Victoria Women's Centre SHOP! is a hub for the city's best female and non-binary artists and designers. It opened on International Women's Day in 2020, at the site of Victoria's first women's hospital. Pick up quirky accessories, badges and patches. Rifle through feisty zines, or shop with a purpose and buy from social enterprises like Sisterworks.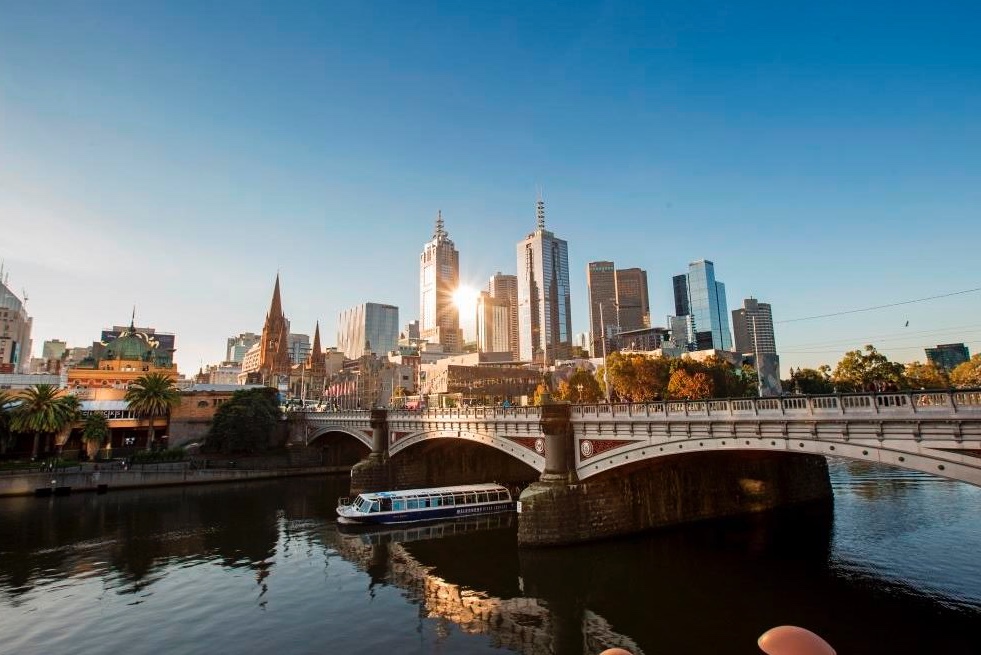 Artisans in the Nicholas Building
The heritage-listed Nicholas Building is a treasure trove of Melbourne creatives. On the third floor, Brendan Dwyer handcrafts bespoke footwear. He uses quality leathers and traditional techniques to create standout pieces. On the 6th floor find race-day fascinators and custom headwear by Serena Lindeman. For more marvellous millinery, visit Louise Macdonald. She's open by appointment on the 8th floor for made-to-measure designs and millinery classes.
Locally sourced gifts
Not only can they help you plan an epic day in Melbourne, the team at the Melbourne Visitor Hub can also help you pick out the perfect locally sourced gift. The hub's new retail selection features gorgeous products from Victorian makers, designers and artists. Pick up bold resin jewellery made with preserved native flowers, hand-painted ceramics from Indigenous designers, Melbourne tram socks, and more. Visiting the gardens? You'll also find the goodies tucked away in the Fitzroy Gardens Visitor Centre.
Handmade in Howey Place
This laneway is tiny but mighty with a bevy of unique boutiques and independent pop-ups. For pants that fit like a dream, visit bespoke menswear brand Mr Cuff. It offers tailored head-to-toe looks. For the womenswear counterpart, Eklectic Sewing Centre has you covered. Get a custom dress made in-store. Or watch their seamstresses, designers, and pattern makers at work. Over at Ms Edie Black, find bespoke artisan jewelry handwrought from iron and high carat gold.
Local jeweller gems
Make a visit to these jewellers to adorn yourself in Melbourne-made pieces. In the Nicholas Building you'll find two such treasures – Ada Hodgson and Corky Saint Clair. Ada's bespoke jewellery is made to order. Browse tiny charms, baroque styles and delicate studs. Corky's look is a little quirky, with an added edge. Shop handcrafted silver shapes (will it be daggers or leaves?) and semi-precious stones. A Melbourne icon for more than 20 years, e.g.etal is soon to open a new space on Little Collins Street. The new boutique will continue to showcase exciting local talent.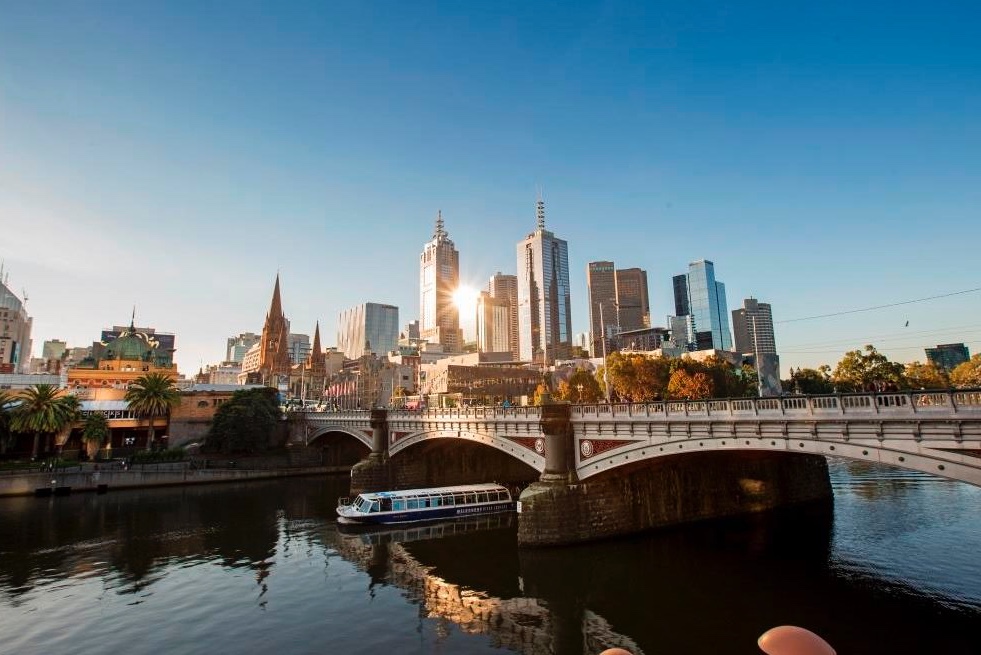 Sustainable style for all seasons
Co-founded by Marnie Goding in Melbourne in 2004, this playful fashion brand is now loved around the world. ELK's styles are Scandi-inspired but Melbourne in spirit. Every piece is designed in Melbourne with sustainability in mind. Visit the Little Collins Street store or the Carlton pop-up to shop the local uniform. That's bright prints, chunky platforms and ELK's cult-status colourful earrings.
Victoria's best gifts
Home to handmade Victorian produce and products, everything in Clementine's is charmingly local. Owner Melanie Ashe is so Melbourne she lives a mere minute's walk away from her Degraves Street store. Pay her a visit to pick up rooftop honey, street art inspired gifting, fierce fashion and more. Snap a pic with the orange Vespa on your way out to make your visit even more iconic.
Christine on Collins
Christine on Collins presents fashion, fragrance and accessories by lauded designers.
Pollon Flowers
Pollon Flowers is noted for creative floral arrangements and their stunning window display.
Last updated on Tue 21 Mar 2023
Sign up to What's On weekly
Welcome! Thanks for signing up!