Melbourne's best vintage shopping, thrift stores and op shops
Kick it old-school and browse these boutiques for one-of-a-kind treasures and thrifty bargains. 
Vintage Sole
Cherry-pick that one-off accessory, track down a streetwear classic or dig up a designer find at Vintage Sole. Span the style decades from the 1960s to the 1990s. Rummage through the men's and women's racks for everything from dresses, skirts and overalls, to outerwear, knitwear and shoes. 
Martin Fella
If you're a vintage enthusiast you need to head to Martin Fella Vintage. This designer treasure-trove specialises in pre-loved luxury bags and fashion. And every piece is a work of art. Deck out your wardrobe with timeless pieces from Louis Vuitton, Celine, Gucci and more. Pick up trinkets for your home too, like collectable studio pottery and glassware.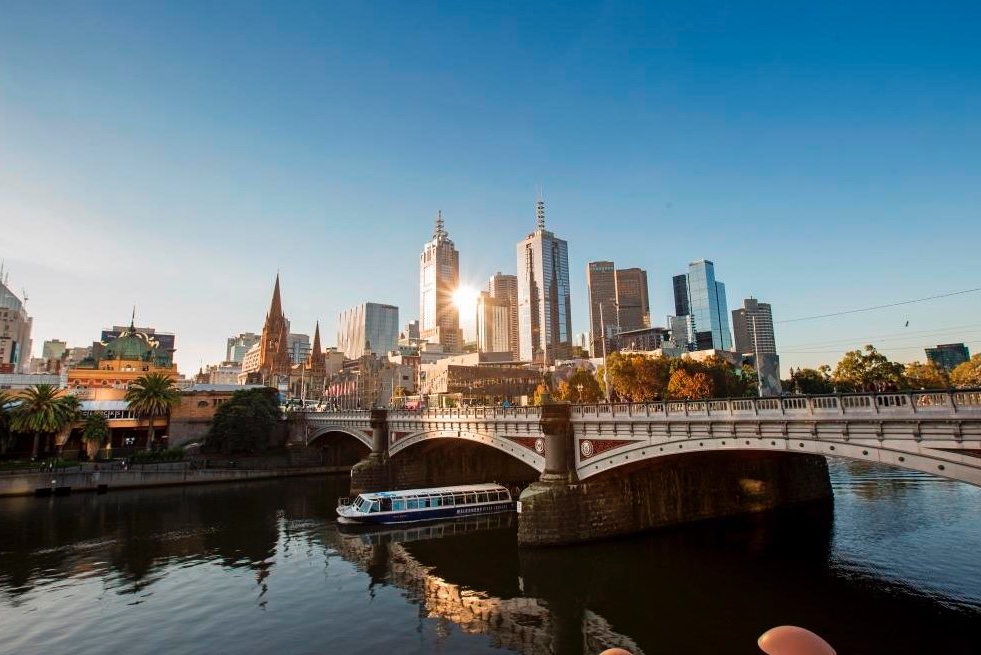 Hunter Gatherer and Brotherhood of St Lawrence
A Royal Arcade institution, Hunter Gatherer handpicks stylish fashion finds from Brotherhood of St Lawrence op shops across Victoria. Staff are known for having a great eye for a colourful print and unique cut. If you're more of a bargain hunter, downstairs is your quintessential op shop. The Brotherhood basement store stocks a small range of books, bric-a-brac and fashion for all ages.
Retrostar Vintage Clothing
Go vintage at Retrostar, in the ever-eclectic Nicholas Building. From Hawaiian shirts to hotpants, it's a cornucopia of clothes and accessories from around the world. The huge range is divided by the decade, ranging from the 1940s to 1990s. You'll also find a mega selection of band T-shirts.
Out of the Closet
Out of the Closet offers A-grade quality vintage clothing and accessories, at affordable and competitive prices. It's one of Melbourne's original vintage stores, established in the 1980s. Follow the rainbow-bright murals down to this basement wonderland and flip through the vinyl collection.
Vault by the National Trust
Vault by the National Trust is a beacon for vintage collectors in the stunning 19th-century Block Arcade. Browse an impeccably curated range of fashion and accessories from high-end local and international designers. You might even unearth a couture Oscar de la Renta gown!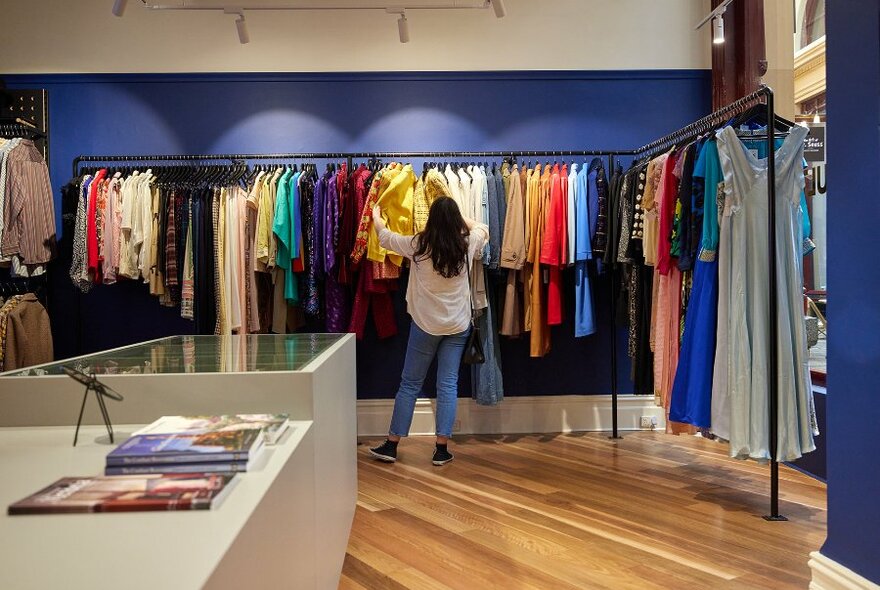 Salvos Store
The Southern Cross Salvos is a classic op-shopper's haven. Tiny but mighty, the store is meticulously organised so you won't have to spend hours rummaging. Find mountains of kids toys and quality threads. They also have a well-stocked selection of preloved office wear if your work wardrobe needs a refresh. 
Reina
For retro fashion with the emphasis on luxe, head to Reina. European and Japanese designer labels include Chanel and Issey Miyake. We're talking high-end couture from the early '90s to mid-2000s. All pieces are one-off archival gems so pop in to see what you can score. Perhaps a '90s revival slip dress, or a classic kaleidoscopic Pucci print.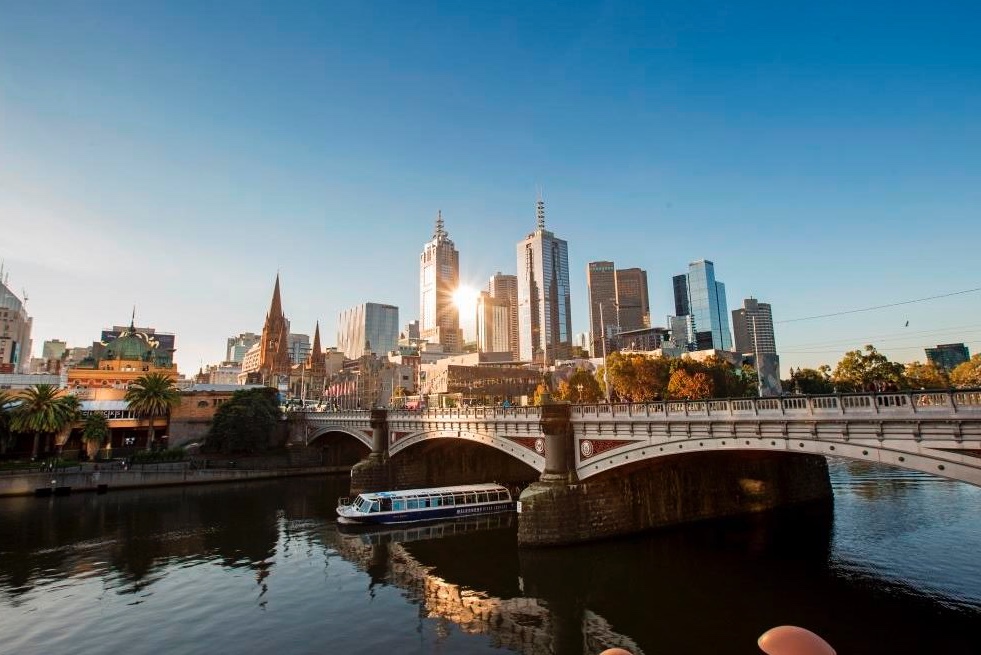 American Rag
 If vintage is your jam, pick through the racks of old-school thrift-store finds at American Rag. The store sources its garments from the US, so you just might uncover a Brooklyn flea market find in your own backyard. The stock is refreshed every week, so there's always something new. Think Y2K fits, mid-century coats and vintage loafers.
More vintage shopping in Melbourne
Last updated on Tue 8 Aug 2023