The best new Thai restaurants in Melbourne
A bunch of new top-notch Thai restaurants have just landed in Melbourne. Add these spots to your list for authentic street food, hard-to-find dishes and must-try cheap eats.  
Teow Teow, Pick Prik and Heng Thai
A huge multi-venue food hall has just landed on Bourke Street and the queues are a pretty good sign that you should add it to your list of go-tos. Each of the three venues in this lantern-lit space offer something different. Grab a table at Pick Prik for Isan-style street food like soy marinated crab with fermented fish dressing. Or get the gang together and gather around the mookata grill for a Thai-style barbeque hot pot feast at Heng Thai. For authentic boat noodles and tasty little bites like chicken wings and and deep fried skewers make your way to Teow Teow.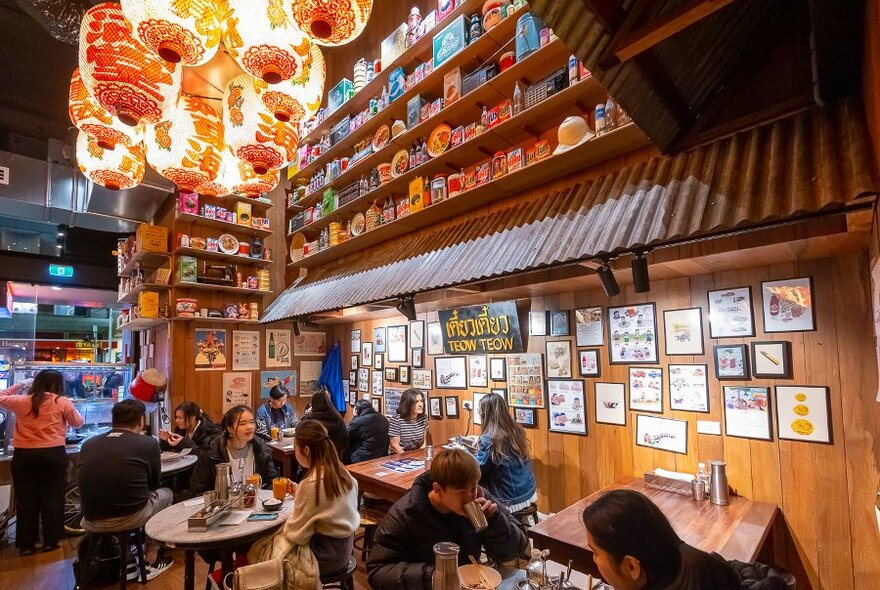 Pa Tong Thai
Love a bit of spice? Pa Tong has you more than covered. This hidden CBD gem with its cobalt blue walls and retro interior is one of the best places to find authentic Southern Thai food in Melbourne. The spicy sour yellow curry packed with lotus stems and barramundi will send you all the way to food heaven with its rich and aromatic flavour. The fried chicken is a must-try menu highlight as is the haaw mohk fish cakes cooked in dainty clay pots.
Thai Baan
Looking for cheap eats packed with flavour? The menu at Thai Baan is easy on the wallet with most items on the menu under $16. Pull up a stool and order warming dishes like the hearty pok pok noodles featuring sliced bbq pork, tofu and meatballs. For something a little lighter try the refreshing lotus root salad with chilli, lime and tomatoes. Dining with your mates? Don't go past the sharable tom yum hot pot loaded with tofu, noodles, veggies, meat and seafood all simmered in a spicy sour broth.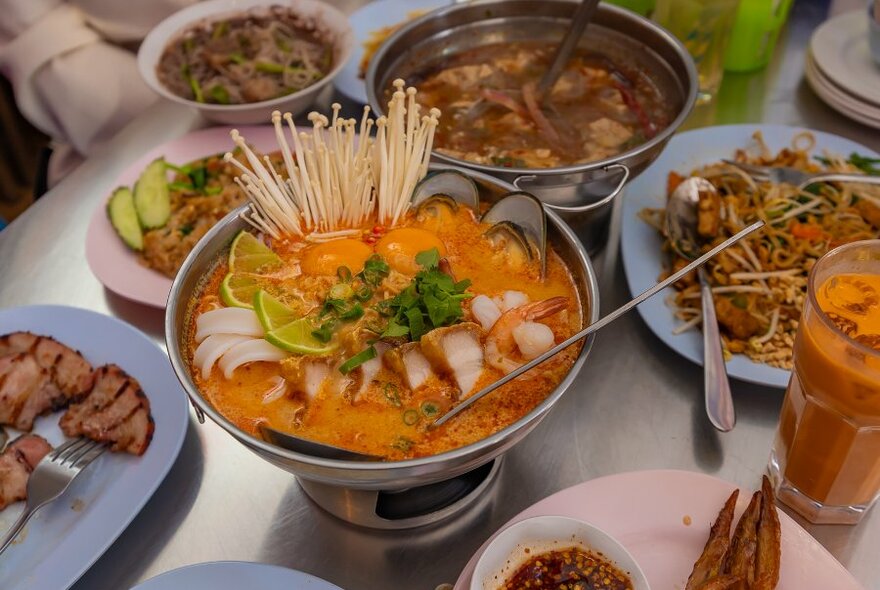 Thailand on Bourke
Look for Thailand on Bourke's cute neon sign on Bourke Street then step inside for a feast like no other. The menu at this family-run restaurant is huge with dishes hailing from all corners of Thailand. Think beef brisket curry, whole fried barramundi with apple and mango salad and bbq pork with honey. Don't forget to order a side of sticky rice and a round of drinks – they're cheap as chips here with cocktails going for a cool $9 and beers as little as $3.80.
Khaosan Lane
New Thai bbq spot Khaosan Lane is the place to go for steaming seafood hot pots, sizzling meat and giant jugs of fruity cocktails. It stretches down a hidden laneway and is lined with rainbow-coloured string lights. To add to the party vibes, live music kicks off at 8.30pm every night.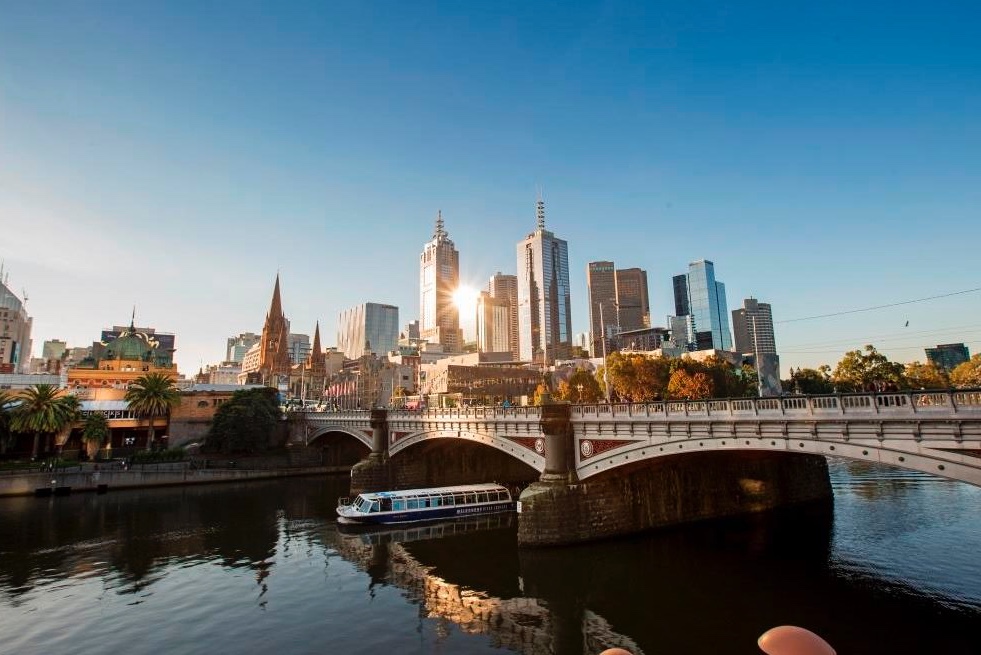 Khao Man Gai
A new family-run Thai chicken rice shop has just opened on one of Melbourne's most iconic foodie streets. Head to Khao Man Gai on Hardware Lane for an authentic South East Asian street food experience. Choose from eight super aromatic chicken rice dishes – either fried or steamed. Each one is lovingly served with fermented soybean sauce, chilli and broth. Don't forget to add a Thai milk tea on the side for a sugar kick.
Kan Eang
Flinders Lane's newest kid on the block is Kan Eang – a family-run restaurant offering Thai classics with a modern twist. Swing by for signature lunch dishes like spicy chicken ribs on rice or pork served with porridge, pickles and five-spice soup. For after-dark dining, your best bet is to go with the feed me menu. You'll get a selection of the chef's favourites for under $50. Go a la carte and choose from standout dishes like truffle fried rice with grilled bone marrow, confit duck red curry and watermelon and plum salad. Don't skip on the cocktail menu either – our faves include a Thai take on the bloody mary and a lychee-based martini.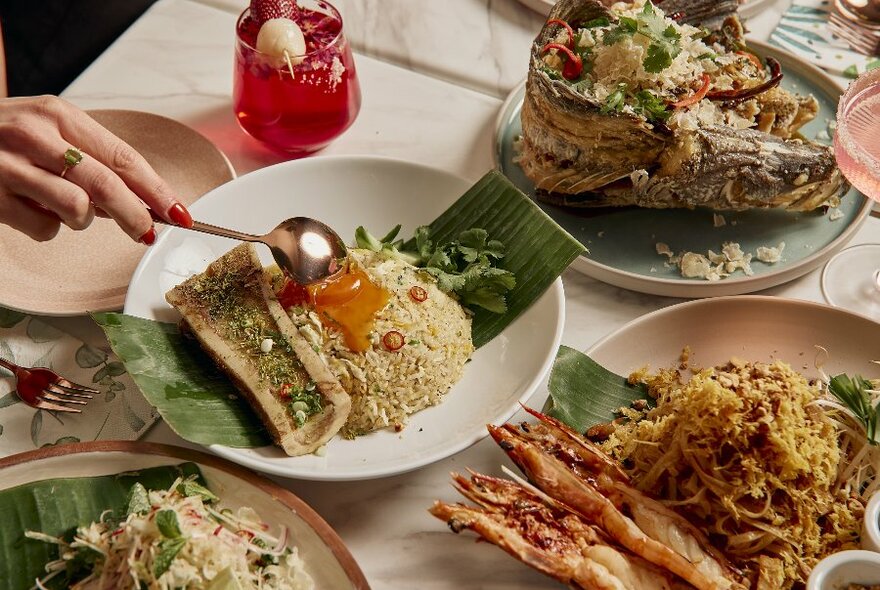 More must-try Thai restaurants
Last updated on Mon 11 Sep 2023