The best Melbourne cafes for iced coffee
Filter, cold brew, oat milk only, Vietnamese-style or loaded with caramel syrup. However you take your iced coffee, these Melbourne cafes have got the goods.
Oat milk iced lattes at Bench
Luxe coffee spot Bench offers premium espresso, perfect lattes and a decadent range of baked goods. Beans are a house-roasted blend from Ethiopia and Colombia. Get your double shot iced coffee in a pure black Americano, or add a splash of oat milk – the trending alt milk of the moment.
Vietnamese iced coffee from Heartbaker Bun Mee
Hidden gems don't come much more hidden than this literal hole-in-the-wall Vietnamese spot. Pair your overloaded pork bahn mi with a classic Vietnamese iced coffee. That's heaps of crushed ice, super sweet condensed milk and a punchy shot of espresso. Open seven days a week!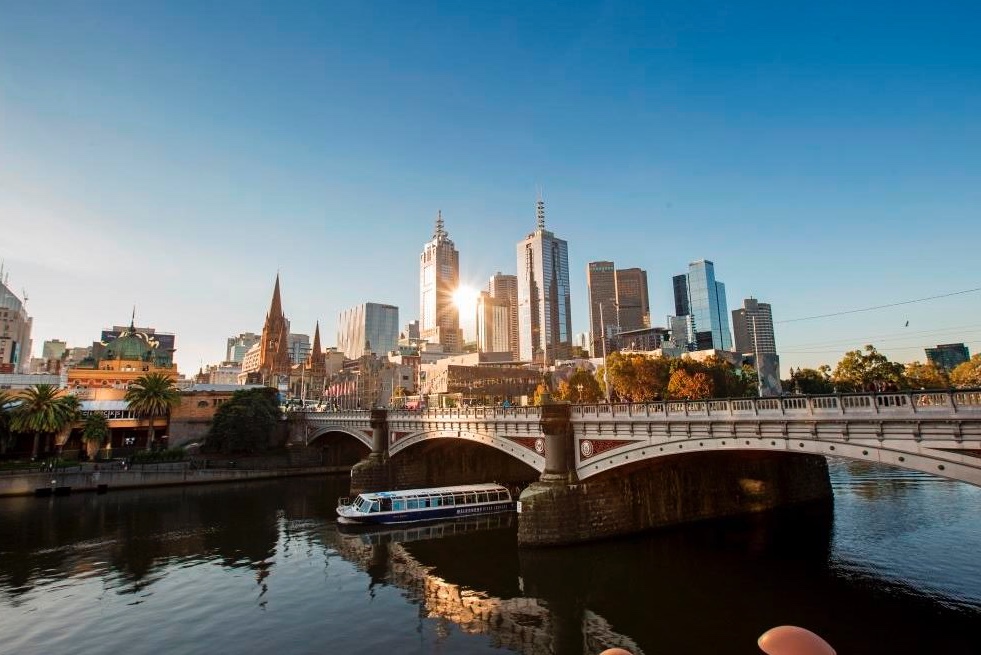 Dukes iconic iced filter
Take it back to basics with this Flinders Lane icon. Duke's beans are all organic and ethically sourced, so you get a feel good boost in every sip. Order an iced filter with a choc-coated alfajores for the ultimate mid-arvo pick up.
Yuzu spritz from Hikari
A tiny slice of serenity awaits on this busy corner of Swanston Street. With flawless light timber design, Japanese homewares and yuzu coffee served over ice, Hikari is like a little trip to Tokyo. A tart blend of yuzu kochi syrup is layered with cold brew, sparkling water and a touch of beet sugar.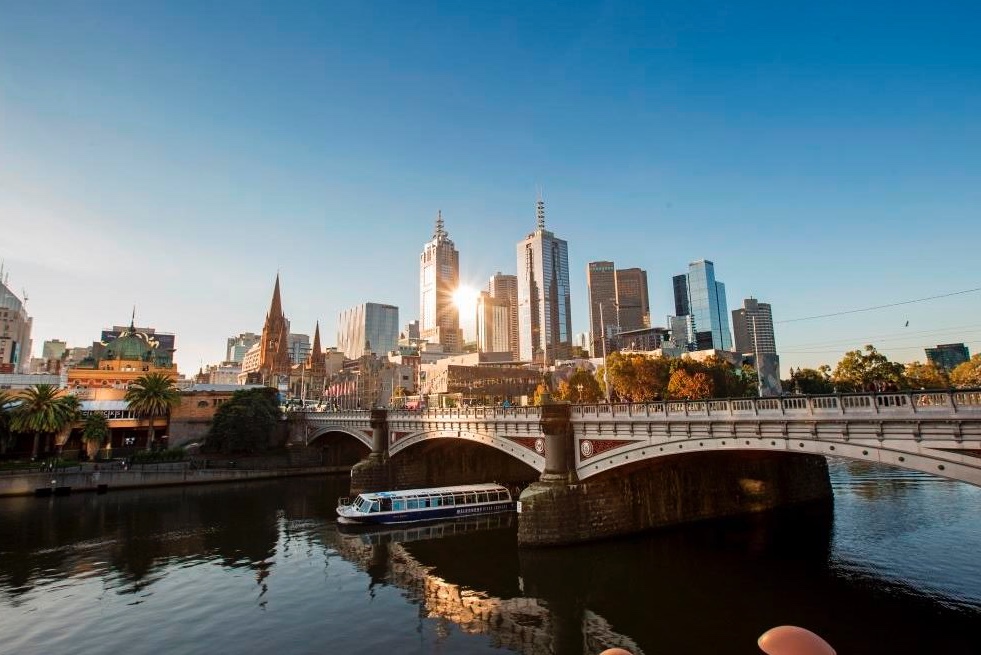 Peanut cream cold brew at Overlay
Find serenity in minimal square footage at this chic hole-in-the-wall spot. Overlay greets you with pared back interiors, all-white accessories and a curated selection of treats. Chocolate-toned cold brew is served in chic kinto glasses, with a healthy layer of decadent peanut cream on top. Find Overlay at 320 Little Lonsdale Street.
Dessert lattes in North West Melbourne
Fuumi Fuumi is a new neighbourhood Japanese bakery and cafe. After you've had your fill of katsu sando and mochi bread, the sweet iced coffee is a must. That's a classic iced latte topped with a dollop of salted cream, caramel sauce drizzle and chewy caramel pieces. Or head to Baguette Studios in North Melb, where the rich butterscotch cream iced latte pairs very nicely with a pretzel baguette.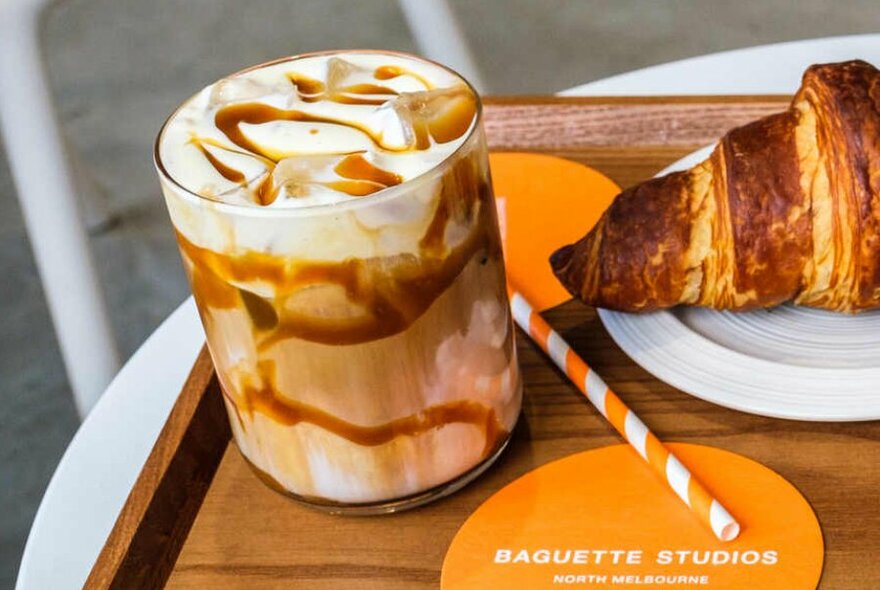 Vacation's grapefruit filter spritz
We could all use a vacation right now. As close as we're getting is the aesthetic pastel pink surrounds of this CBD coffee shop. Classic cups include your usual lattes and house-roasted brews. But you can make your takeaway escape a little tropical with their tangy grapefruit, soda water and iced filter spritz.
Brother Baba Budan's classic iced latte
Espresso, cold milk and ice. We literally can not name a more iconic trio. Cult-fave coffee shop Brother Baba Budan is open, and their satisfyingly layered iced lattes are an unmissable summer treat. Grab one to-go on Fridays and pick up a pastry treat from the latest Candied Bakery drop.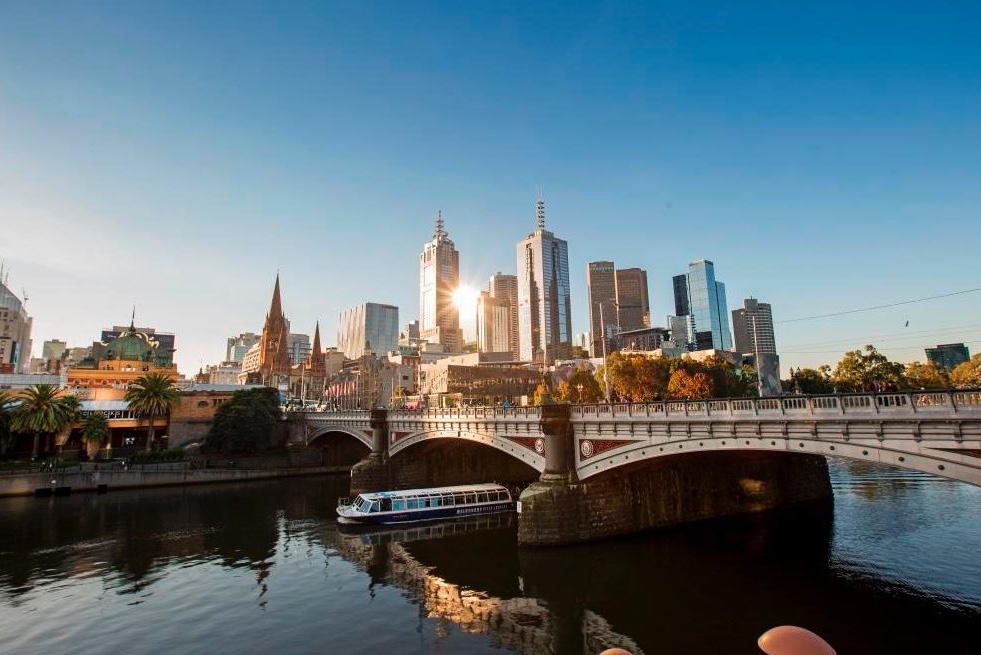 Dirty iced matcha from Puzzle
Puzzle is perched on a busy city corner, ready whenever you need them. Open until 6pm Monday to Thursday, and 7pm Friday to Sunday, it's the perfect spot to refuel post-work (or pre-party). Craving an after dinner treat? Try the dirty iced matcha, a caffeine-loaded refresher topped with foamy cream. Find it on the corner of Swanston Street and Little Collins.
Industry Beans coffee bubble cup
Industry Beans cafe and roastery is a contemporary design dream come true. The coffee is pretty dreamy too, including their groundbreaking coffee bubble cup. The bev combines cold drip, coffee tapioca pearls and vanilla consoy (sweetened condensed and soy milks). Pre-order on their app to skip the queue.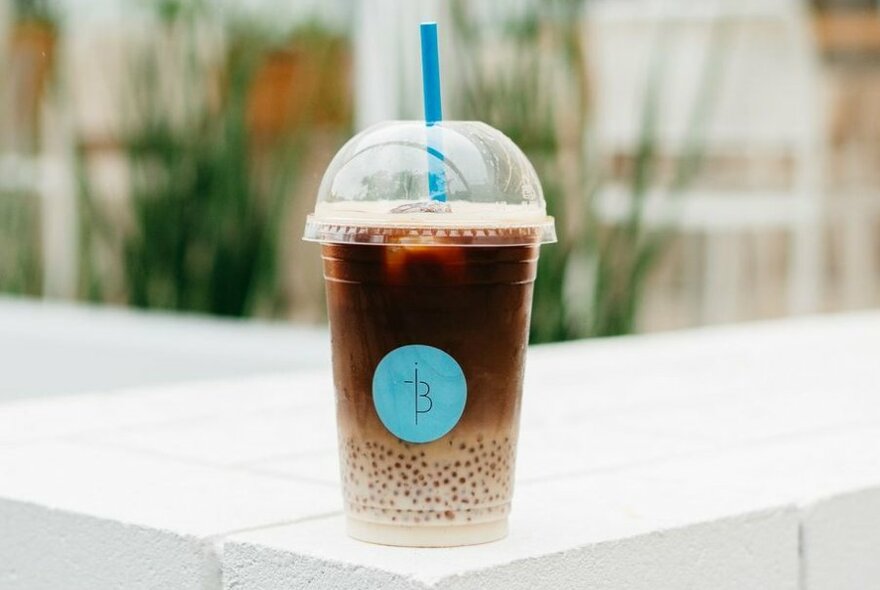 Bottled cold brew from Path
Grab a global brew from the world's best roasters at this dedicated coffee bar. Path trades mostly in filter and espresso coffee, but we love the bottled cold brew for a refreshing caffeine hit. Hungry? Try the rotating seasonal menu of toasties, Middle Eastern smashed avo and more – with all ingredients sourced from the Vic Market.
Make it eco-friendly
Not keen on plastic cups? Buy cute and sustainable reusable tumblers from Market Lane and Hello Kitchen. Gotcha even has an entire range of cups dedicated to Hello Kitty. Don't forget your reusable straws, either.
More of the best cafes in Melbourne
Last updated on Wed 21 Jun 2023