Melbourne's best old-school diners
Craving a slice of nostalgia? Kick it old school at these classic diners and retro eateries. 
Operator Diner
From the team behind Operator 25 comes a cool new American-style diner. Operator Diner features plush booths, oak details, cosy lighting and free pour maple syrup. Order a classic stack of pancakes with straight black coffee, or opt for egg breakfast muffins. Iced tea, milkshakes and specialty sandwiches round out the all-day menu.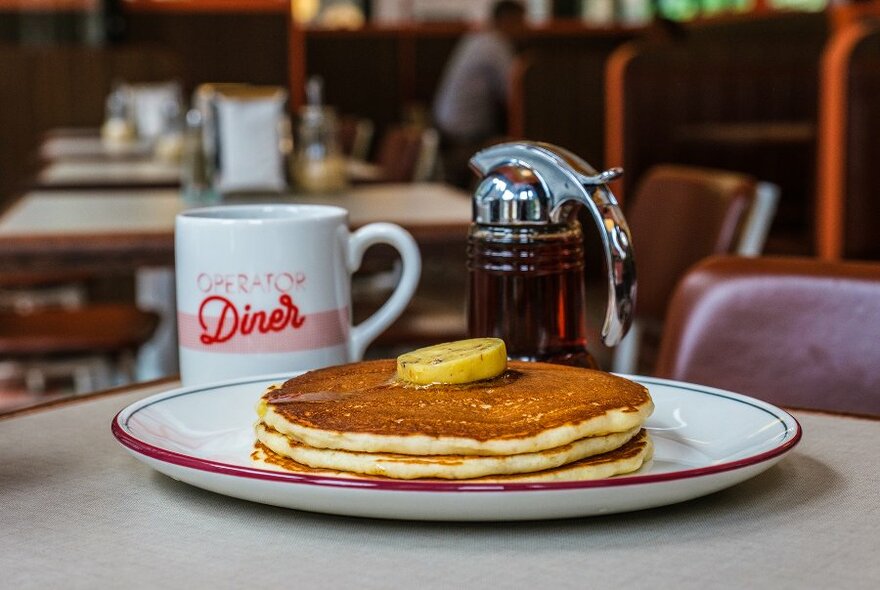 Stalactites
When it comes to eating Greek in Melbourne, it doesn't get more old school than Stalactites Restaurant, which opened in 1978. At some point in most Melburnians' lives, a big night out has been capped off here. Dine all day in this cosy cave under a stalactite-laden ceiling. From brunch through to late-night snack, call in for souvlaki, moussaka, baklava or Greek coffee.
Pellegrini's
If you want Melbourne in an iconic nutshell, you want Pellegrini's. This institution encapsulates Italian Melbourne. It's coffee history, culture and hospitality in one smoky cup. Take a seat at the long, curved bar and order a bowl of simple spaghetti. Or sip a short black as you ponder the dessert selection. Soak up the city from a seat at the outdoor table that's a tribute to beloved owner, Sisto Malaspina.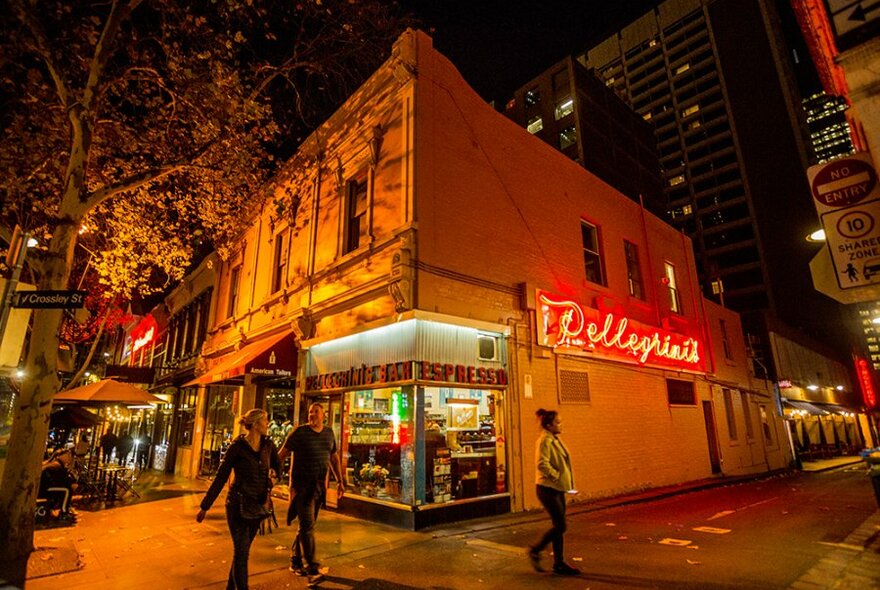 Capitano
At the more chic end of the diner-spectrum there's Capitano. This Italian restaurant is a favourite among the Carlton foodie crowd. Decked out with a retro timber bar, bentwood chairs and leather banquette seating, it's just the right amount of casual. Order cult-status dishes like the tortiglioni pasta in vodka sauce, and the square grandma pizza. Get both with a glass of red or a classic Italian cocktail. 
Waiter's Club
Seek out this hard-to-find gem at the top of a flight of stairs in Meyers Place. Known as the Waiter's Club, this Melbourne institution began as a social club for Italian immigrants. The menu at this no-frills eatery hasn't changed since the '40s. Expect generous serves of hearty pasta and simple desserts. 
Butcher's Diner
A quintessential diner and burger joint, Butchers Diner puts on an impeccable spread. Grab a seat at the long communal table and order a no-mess, no-fuss cheeseburger. Or branch out with a house made Wagyu pastrami Rueben, served with all the trimmings. Open from midday to midnight, a pit stop at Butcher's for a $2.50 cup of coffee is a no-brainer.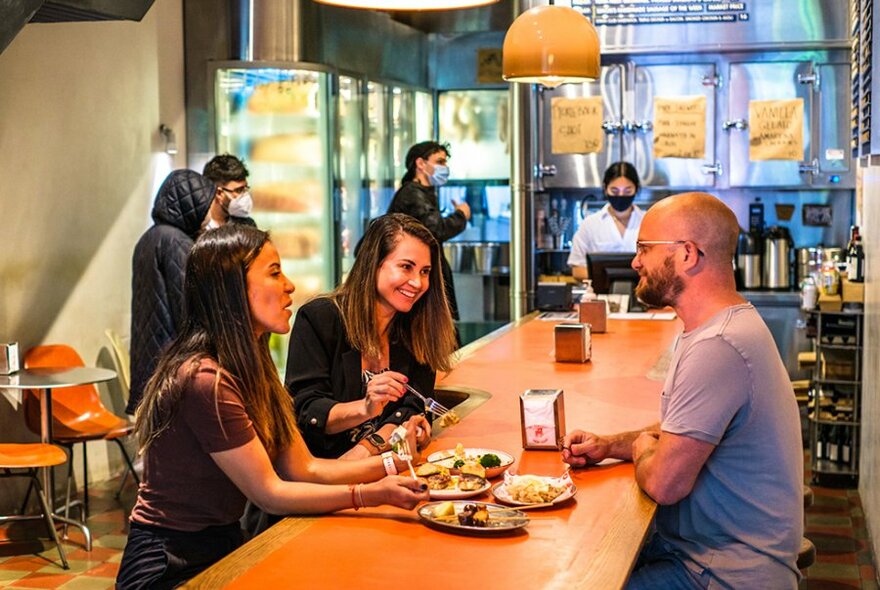 Supper Inn
The best diners are there for you when you need a late-night feed. Supper Inn does not disappoint, welcoming hungry punters until 2.30am. Unassuming and unchanged since the '70s, the inn is all about classic Cantonese fare. Head upstairs and sate your midnight cravings for roasted suckling pig and warming congee. 
Leonardo's Pizza Palace
Leo's has all the fixings of an old-school diner. With checked tablecloths, leather booths and vintage portraits dotting the timber-panelled walls. More moody pizza den than palace, be ensconced in this cosy and dimly lit space. Negronis are a natural fit for the wood-fired pizzas, but the coconutty pina coladas go down surprisingly well, too.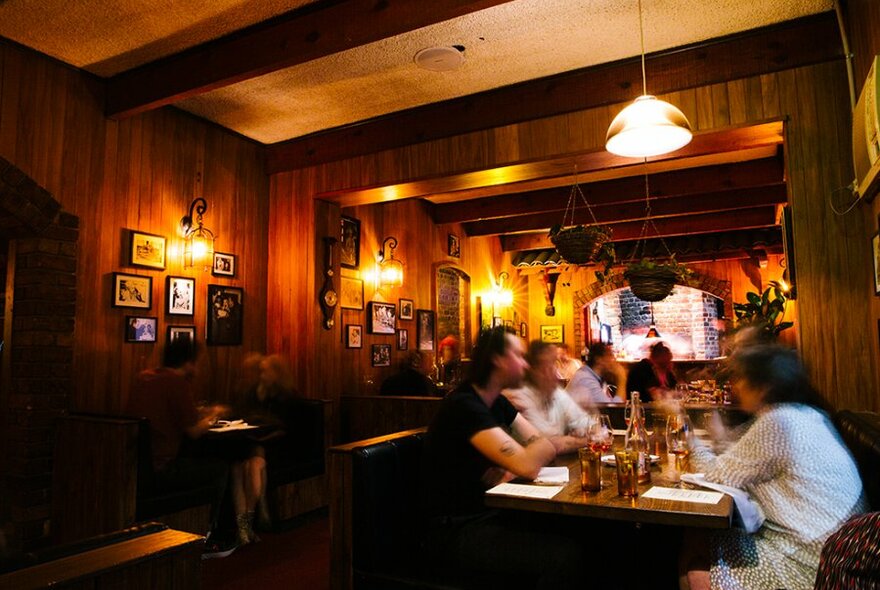 Pinball Paradise
Come for a drink and stay to play at Australia's first pinball and whisky bar.
Retro Mamma
A unique range of vintage photography and jewellery at Queen Victoria Market.
Vintage Sole
Classic retro fashion store, selling a curated range of quality clothing, footwear and accessories.
Last updated on Thu 1 Jun 2023